CJ Wildlife Swallow Nest Box
What better way to play your part in helping British birds flourish than to install one of these SJ Wildlife Swallow Nest Boxes?
Read more
Manufactured from FSC® certified timber.
Description
Why we love it:
Once swallows have spent the winter in warmer climes, they return to the UK in spring and their first priority is to find a nest site. Sadly, this is becoming harder as old buildings are demolished or repaired, farm buildings are secured or converted and some established nests are even deliberately removed in 'tidy-up' operations. This is where a nest box such as this one from CJ Wildlife comes in. Swallows will use a special open nest box in an enclosed area such as a porch or outbuilding.
Installing one of these nest boxes is a wonderful way of helping our garden birds thrive
Made from FSC® 100% certified wood which will help to keep your nesting birds warm and insulated

What you need to know:
1 x Swallow Nest Box
Material: FSC timber construction
Width: 20cm Length: 11cm Height: 12cm Diameter: 17.5cm
Colour: grey
The Swallow Nest should be sited inside a building which allows easy access for the birds via an open door or window, such as a garage or outhouse
From CJ Wildlife
Additional Information
Delivery & Returns
Other Products In This Category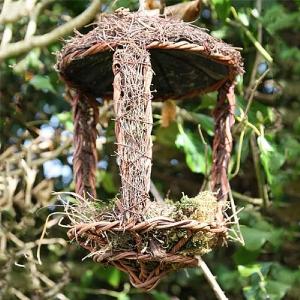 Simon King Open Nest Buddy
£10.99
Quick View >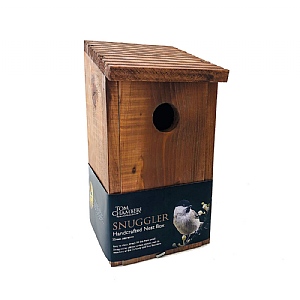 Tom Chambers Snuggler Nest Box
£7.99
£9.99
You Save £2.00
Quick View >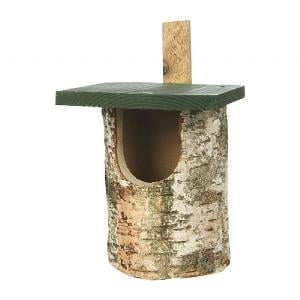 National Trust Birch Log Nest Box Open
£9.99
Quick View >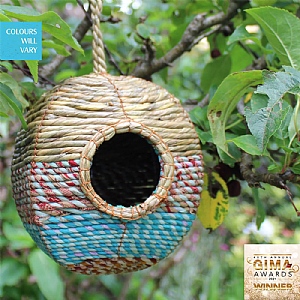 Wildlife World Anita Artisan Wild Bird Nester
£14.99
£19.99
You Save £5.00
Quick View >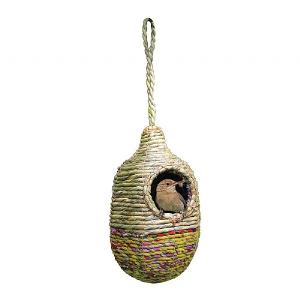 Wildlife World Artisan Wild Bird Nester
£14.99
£19.99
You Save £5.00
Quick View >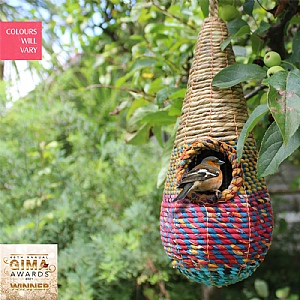 Wildlife World Tahera Artisan Wild Bird Nester
£14.99
£19.99
You Save £5.00
Quick View >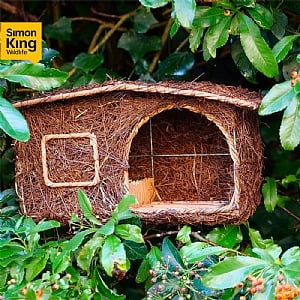 Simon King Cabin Nester
£9.99
£19.99
You Save £10.00
Quick View >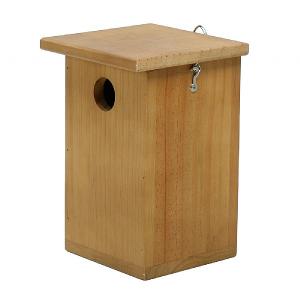 Henry Bell Nest Box
£7.99
Quick View >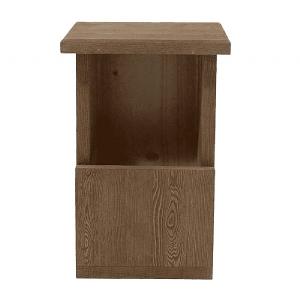 Henry Bell Open Nesting Box
£7.99
Quick View >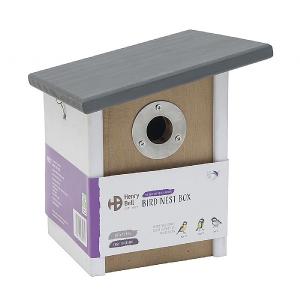 Henry Bell Elegance Sloping Roof Nest Box
£14.99
Quick View >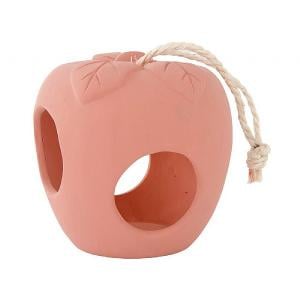 National Trust Apple Nest Wool Holder
£3.99
Quick View >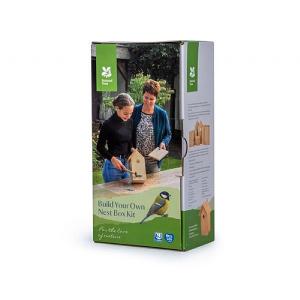 National Trust Build Your Own Nest Box Kit
£13.99
Quick View >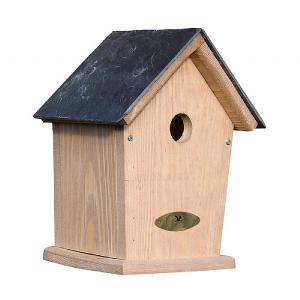 National Trust Minnesota Slate Roof Nest Box
£17.99
Quick View >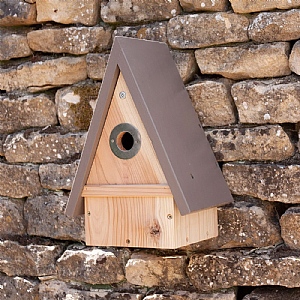 Wildlife World Timeless Multi Species Bird House
£19.99
£39.99
You Save £20.00
Quick View >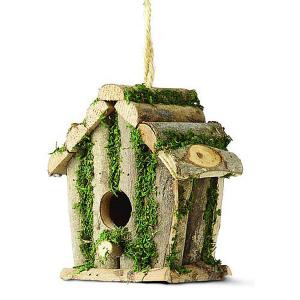 Tom Chambers Square Log Hut Bird House
£6.99
Quick View >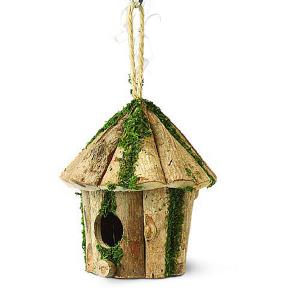 Tom Chambers Round Log Hut Bird House
£6.99
Quick View >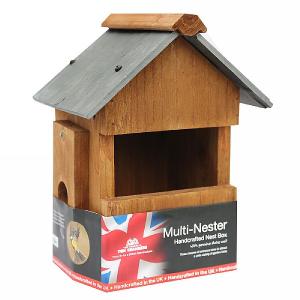 Slate Roof Multi - Nester Bird Box
£14.99
Quick View >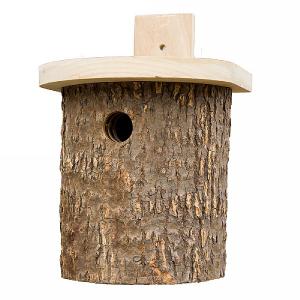 Wildlife World Natural Log Tit Nesting Box
£34.99
Quick View >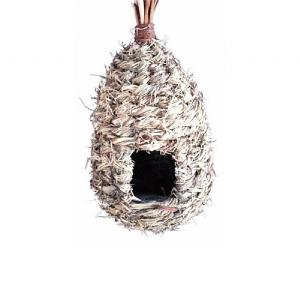 Wildlife World Tall Roosting Nest Pocket
£4.99
Quick View >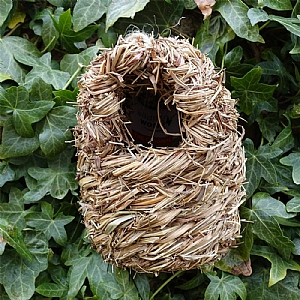 Wildlife World Oval Roosting Nest Pocket
£4.99
Quick View >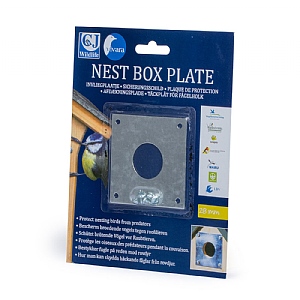 CJ Wildlife 28mm Nest Box Plate
£2.99
Quick View >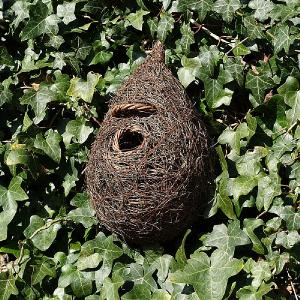 Wildlife World Giant Roost Pocket Small Bird Nester
£10.99
Quick View >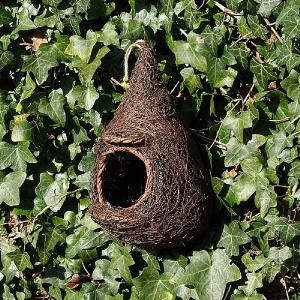 Wildlife World Giant Roost Pocket Robin Nester
£10.99
Quick View >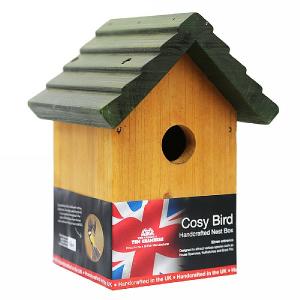 Tom Chambers Cosy Bird Wooden Bird Box
£12.99
Quick View >
Be the first to write a review
Feel free to leave a review of this product, good or bad it helps other customers with their buying decision