Conqueror Metal Seed Feeders
Ideal for gardens with large bird populations Available in two large sizes.
Read more
Details
Why we love it:
High-capacity Conqueror Feeders are ideal for gardens with large bird populations or if you're going away on holiday and don't want your feeders to empty
Available in three grand sizes, with the smallest able to hold twice as much as the largest Defender Feeder
Made from die-cast powder-coated zinc and strong polycarbonate tubing, What you need to know:
Conqueror seed feeders offer long life and excellent resistance to squirrel damage
The large Conqueror is a massive 1.2 metres tall
When full it weighs approx. 5.7kg!
Due to the weights involved, we recommend mounting these feeders on a Garden Pole, using a hanging chain or hanging from a strong branch
Feeder Capacity: Small - Weight 1.75kg, Height 60cm, Ports x 8Large - Weight 3.5kg, Height 120cm, Ports x 12
It is recommended that you clean your feeder in a mild disinfectant solution once every 2 months
Periodically reposition your feeder to a different area within the garden to avoid accumulation of unhygienic deposits
Specification
Delivery & Returns
Other Products In This Category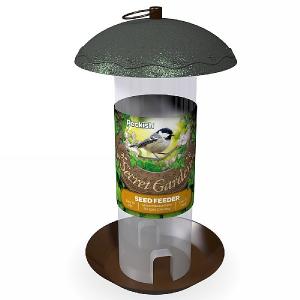 Peckish Secret Garden Seed Feeder
£9.99
Quick View >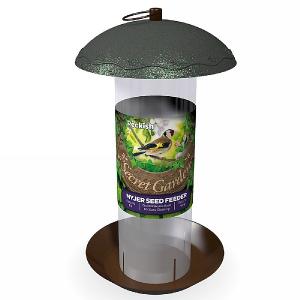 Peckish Secret Garden Nyjer Seed Feeder
£9.99
Quick View >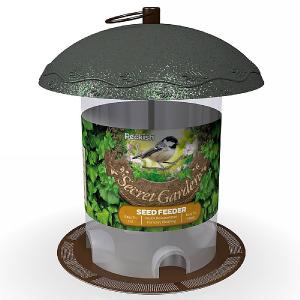 Peckish Secret Garden Volume Seed Feeder
£12.99
Quick View >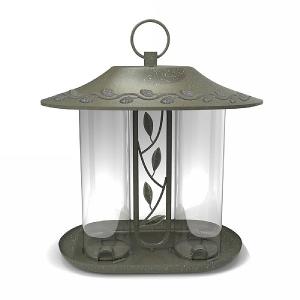 Peckish Secret Garden Dual Seed Bird Feeder
£19.99
Quick View >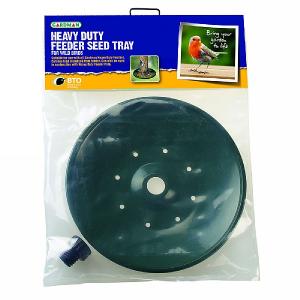 Heavy Duty Feeder Seed Tray
£5.99
Quick View >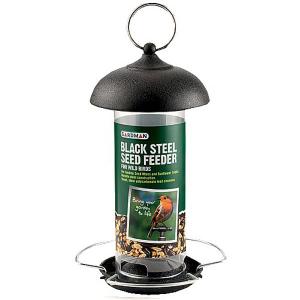 Black Steel Seed Feeder
£6.99

was £9.99
Quick View >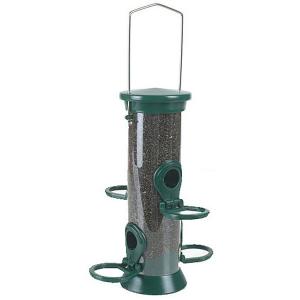 Defender Nyger Seed Feeder
£16.99
Quick View >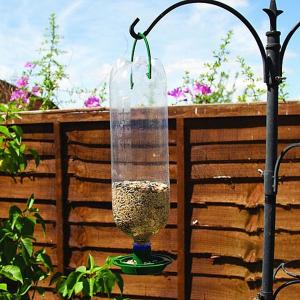 Bottletop Bird Feeder Kit
£2.99
Quick View >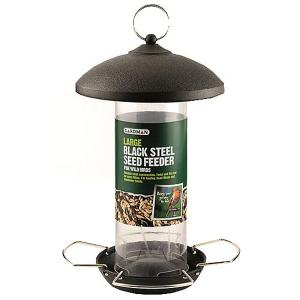 Large Black Steel Seed Feeder
£9.99

was £12.99
Quick View >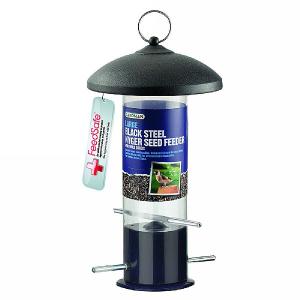 Large Black Steel Nyger Seed Feeder
£9.99

was £12.99
Quick View >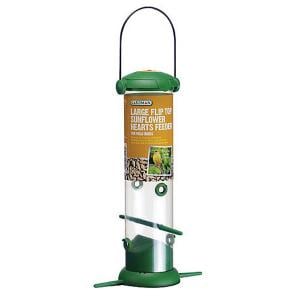 Large Flip Top Sunflower Heart Feeder
£5.99

was £6.99
Quick View >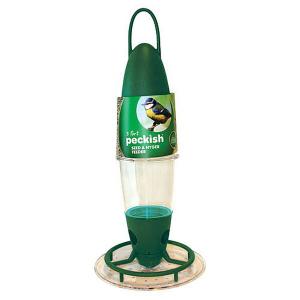 Peckish 3 Port Seed Feeder
£9.99

was £12.99
Quick View >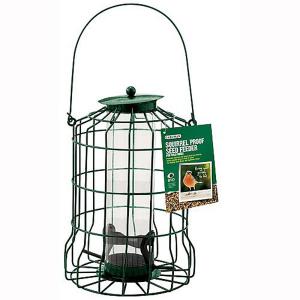 Squirrel Proof Seed Feeder
£8.99

was £9.99
Quick View >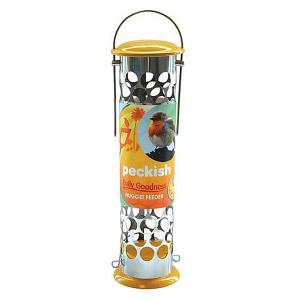 Peckish Daily Goodness Nugget Feeder
£12.99
Quick View >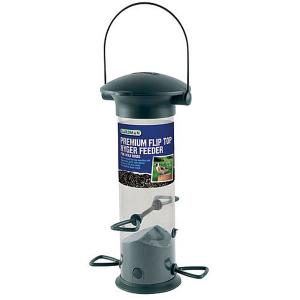 Premium Flip Top Nyger Feeder
£9.99
Quick View >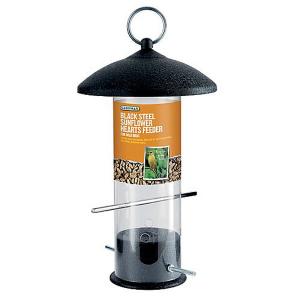 Large Black Steel Sunflower Heart Feeder
£9.99

was £12.99
Quick View >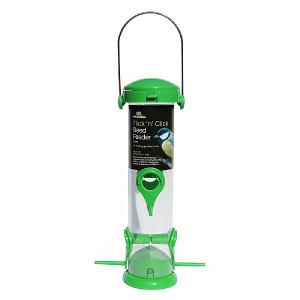 Tom Chambers Flick 'n' Click 4 Port Seed Feeder
£7.99
Quick View >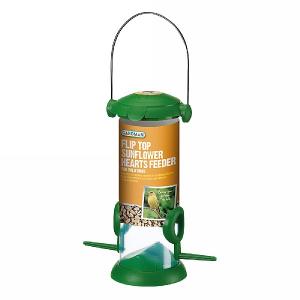 Gardman Wild Bird Care Flip Top Sunflower Hearts Feeder
£3.99

was £4.99
Quick View >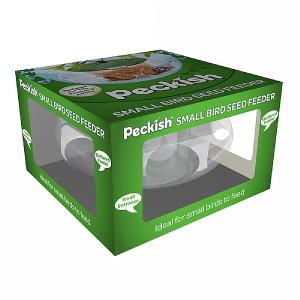 Peckish Small Bird Seed Feeder
£9.99

was £12.99
Quick View >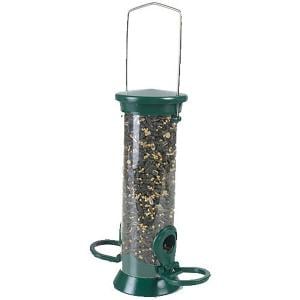 Defender Seed Feeder
£11.99
Quick View >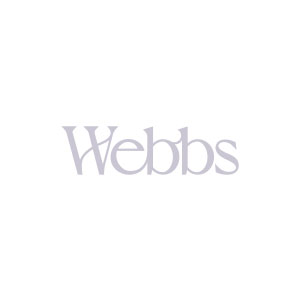 Defender Metal Seed Feeders - Two Sizes
£11.99
Quick View >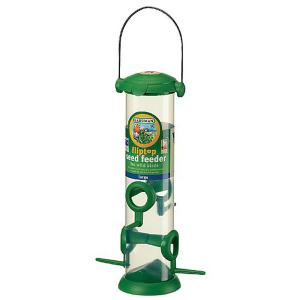 Fliptop Seed Feeder
£3.99

was £4.99
Quick View >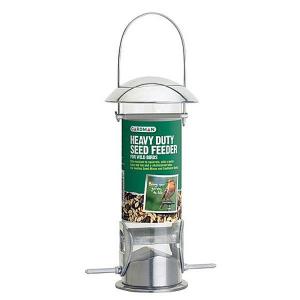 Heavy Duty Metal Seed Feeder
£12.99
Quick View >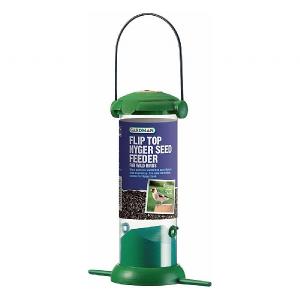 Flip - Top Thistle Seed Feeder
£3.99

was £4.99
Quick View >
Be the first to write a review
Feel free to leave a review of this product, good or bad it helps other customers with their buying decision