Dahlia Mats - 1 Bulb
Dahlia Mats - an unusual and great fun variety in a speckled apricot colour with streaks of red and strong white tips. Dahlias are excellent as cut-flowers and these would certainly be a unique addition to any arrangement
Read more
Details
Dahlias flower from June well in to late Autumn and are a fantastic cut-flower and indeed benefit from the blooms being cut frequently.
Dahlia Mats has a full, multi-layered flowerhead that is neither compact nor blousy.
Speckled apricot in colour with streaks of red and strong white tips.
Suitable for growing in borders or pots - the larger the container the better however as if the roots are too constrained, the bulb produces fewer flowers.
Pinch out growing tips to encourage bushy plant growth.

What you need to know:
Tuberous perennial
Clump forming, compact, erect
Deciduous foliage
Position: Full sun
Soil Type: rich, well-drained soil
Approx Height: 80cm
Approx Spread: 60cm
1 tuber / bulb

Caring for your plant:
Dahlias are tender plants and need frost protection so at the first sign of frost, cut back, dig up bulbs, brush off earth and store over winter in a dry place. Another school of thought is that you can leave the bulbs in the ground over the winter but at first sign of frost, cut down the stems to the ground and cover with a healthy mound of mulch
Plant bulbs out in spring with the green shoots pointing upwards - these will start appearing as the weather gets warmer around April time. Flowers will start appearing from June/July onwards and you should reap the rewards year after year
Keep well watered throughout flowering
Dahlia stems are stronger than you may think but keep an eye on them as they may need to be staked to prevent them bowing down to the ground or snapping off
Specification
Delivery & Returns
Other Products In This Category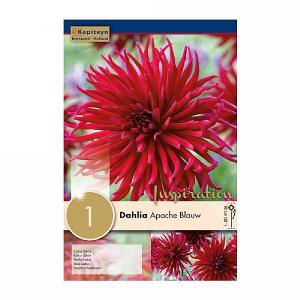 Dahlia Apache Blauw - 1 Bulb
£2.99
Quick View >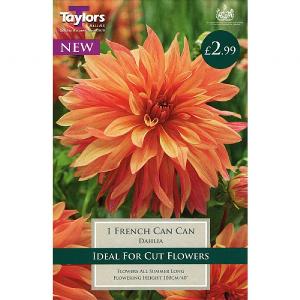 Dahlia French Can-Can - 1 Bulb
£2.99
Quick View >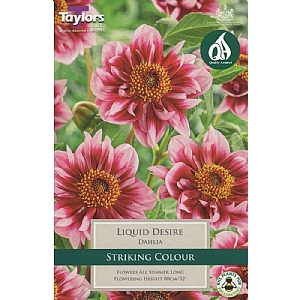 Dahlia Liquid Desire - 1 Bulb
£2.99
Quick View >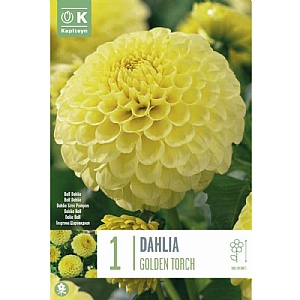 Dahlia Golden Torch (Single)
£2.99
Quick View >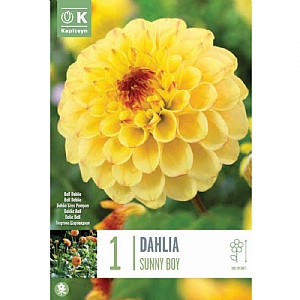 Dahlia Ball "Sunny Boy" - 1 Bulb
£2.99
Quick View >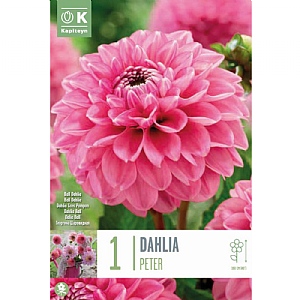 Dahlia Peter (Single)
£2.99
Quick View >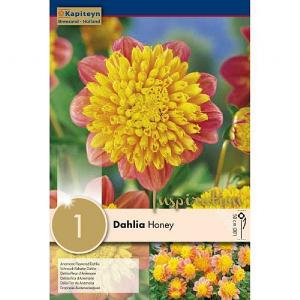 Dahlia Honey (Single)
£2.99
Quick View >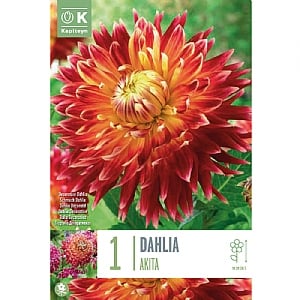 Dahlia Akita (Single)
£2.99
Quick View >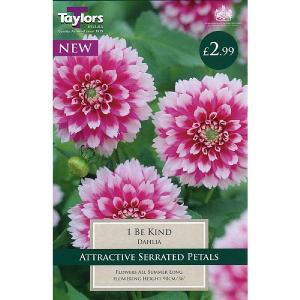 Dahlia Be Kind - 1 Bulb
£2.99
Quick View >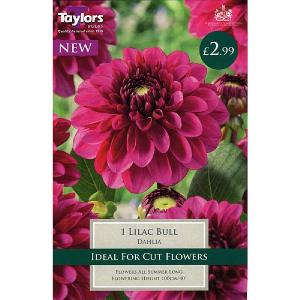 Dahlia Lilac Bull - 1 Bulb
£2.99
Quick View >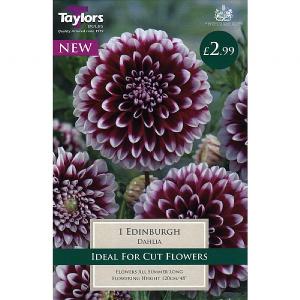 Dahlia Edinburgh - 1 Bulb
£2.99
Quick View >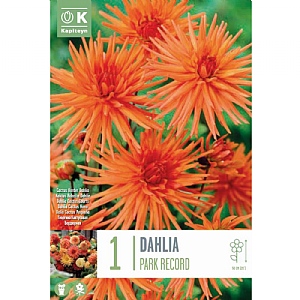 Dahlia Park Record (Single)
£2.99
Quick View >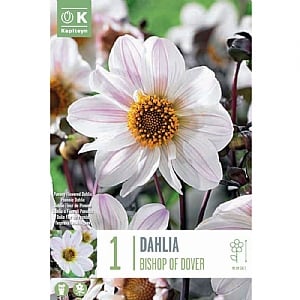 Dahlia Bishop Of Dover
£2.99
Quick View >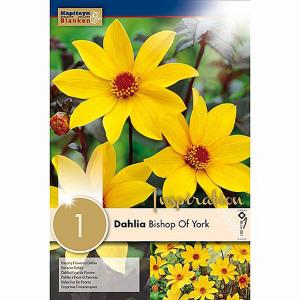 Dahlia Bishop Of York (Single)
£2.99
Quick View >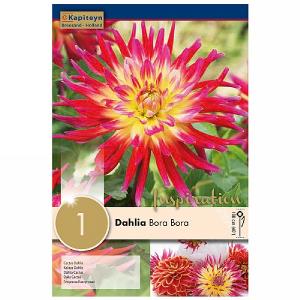 Dahlia Bora Bora - 1 Bulb
£2.99
Quick View >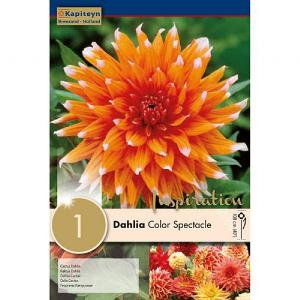 Dahlia Colour Spectacle (Single)
£2.99
Quick View >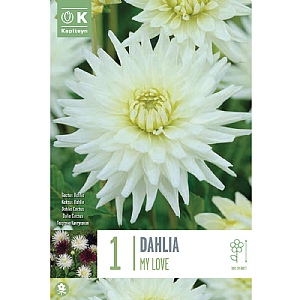 Dahlia My Love (Single)
£2.99
Quick View >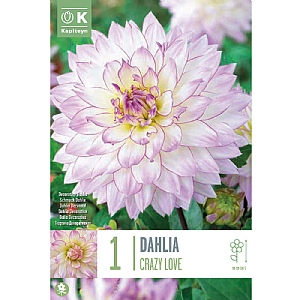 Dahlia Crazy Love (Single)
£2.99
Quick View >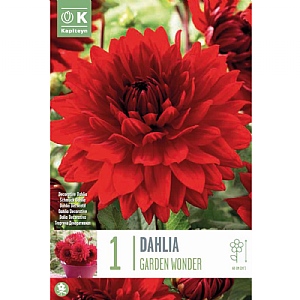 Dahlia Decorative Garden Wonder (Single)
£2.99
Quick View >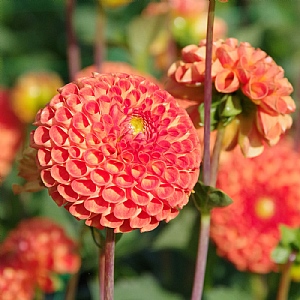 Dahlia Bantling (Single)
£2.99
Quick View >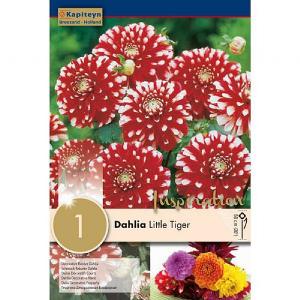 Dahlia Little Tiger (Single)
£2.99
Quick View >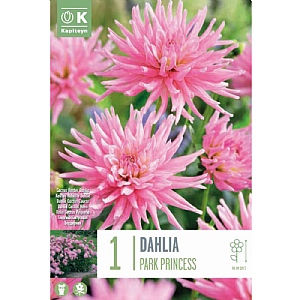 Dahlia Park Princess (Single)
£2.99
Quick View >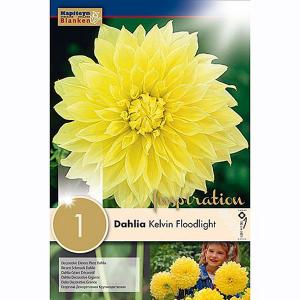 Dahlia Kevin Floodlight (Single)
£2.99
Quick View >
Be the first to write a review
Feel free to leave a review of this product, good or bad it helps other customers with their buying decision