Eleagnus pungens 'Maculata'
Elaeagnus pungens Maculata is a classic garden shrub that will form an colourful evergreen backbone to your garden
Read more
Details
Why we love it:
Elaeagnus pungens Maculata has proved extremely popular over the years because it's so versatile & reliable. You can prune it to whatever size you need
Will make a stunning hedge, or structure shrub for the border. Alternatively you could get creative and try and train it as a standard or wall shrub

What you need to know:
Plant Type: Hardy Evergreen Shrub that keeps its leaves in winter
Flowers: Small white fragrant flowers in winter
Height after 4 years: 4m [12ft]
Width after 4 years: 4m [12ft]
Position: Full sun. Ideal for coastal gardens
Soil: Well drained

Caring for your plant:
Little or no aftercare required
Prune to desired shape and size in April/May

Please note plants can take 3-7 days to deliver as we have to pick from our nursery and prepare for transport. Please remember this is a live product. Please make sure you're available to receive delivery or leave an alternative delivery message such as leave with neighbour during the checkout process.
Specification
Delivery & Returns
Other Products In This Category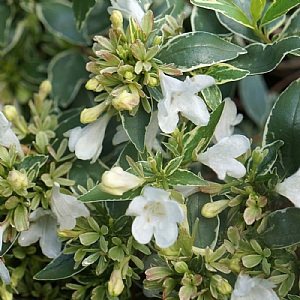 Buy 2 Get 3rd Free
Abelia x grandiflora 'Lucky Lots'
£5.99
Quick View >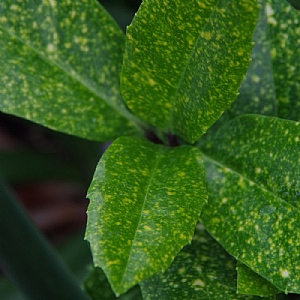 Buy 2 Get 3rd Free
Acuba japonica 'Pepperspot'
£5.99
Quick View >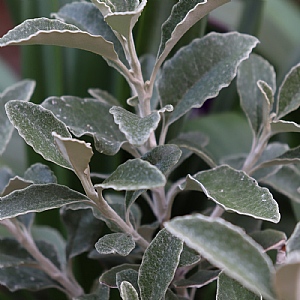 Buy 2 Get 3rd Free
Brachyglottis 'Silver Waves'
£5.99
Quick View >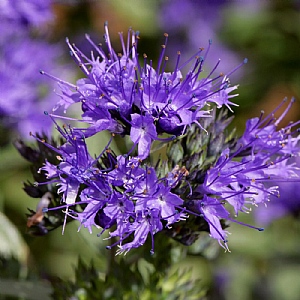 Buy 2 Get 3rd Free
Caryopteris clandonensis 'Kew Blue'
£5.99
Quick View >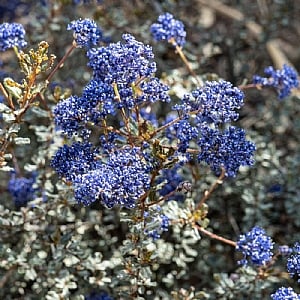 Buy 2 Get 3rd Free
Ceanothus 'Blue Sapphire'
£5.99
Quick View >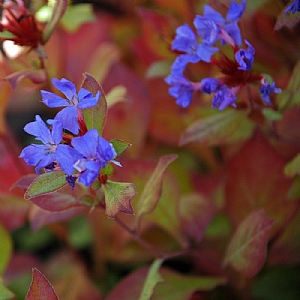 Buy 2 Get 3rd Free
Ceratostigma plumbaginoides
£5.99
Quick View >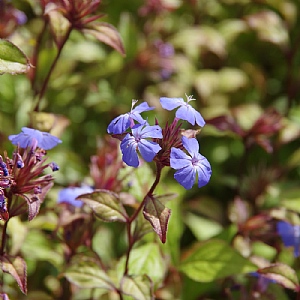 Ceratostigma willmottianum
£5.99
Quick View >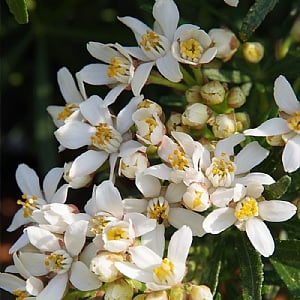 Buy 2 Get 3rd Free
Choisya 'White Dazzler'
£5.99
Quick View >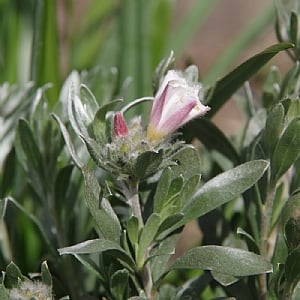 Buy 2 Get 3rd Free
Convolvulus cneorum
£5.99
Quick View >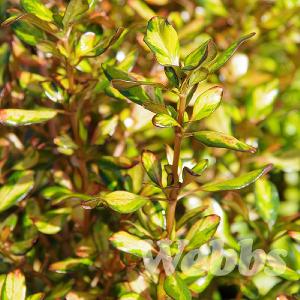 Buy 2 Get 3rd Free
Coprosma 'Evening Glow'
£5.99
Quick View >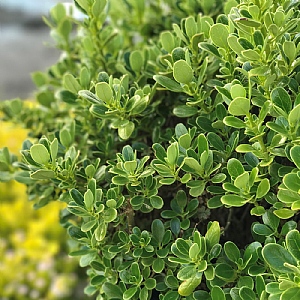 SALE
Coprosma 'Mini Mac'
£5.99

was £8.99
Quick View >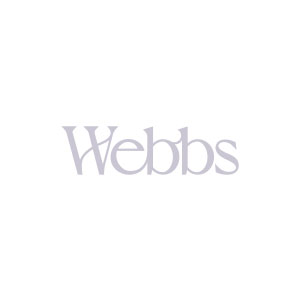 Buy 2 Get 3rd Free
Coprosma 'Scarlet O Hara'
£5.99
Quick View >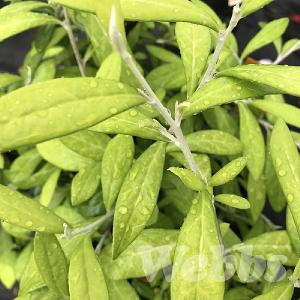 Corokia x virgata 'Banana Royale'
£5.99

was £9.99
Quick View >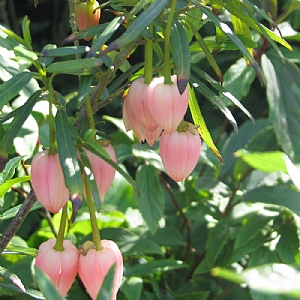 Buy 2 Get 3rd Free
Crinodendron 'Ada Hoffman'
£5.99
Quick View >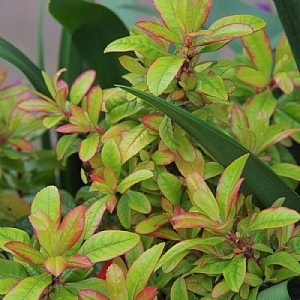 Buy 2 Get 3rd Free
Escallonia 'Glowing Embers'
£5.99
Quick View >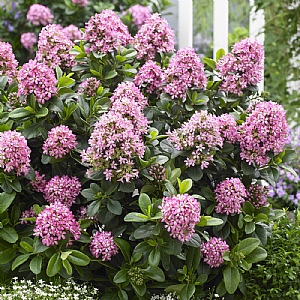 Buy 2 Get 3rd Free
Escallonia 'Pink Elle'
£5.99
Quick View >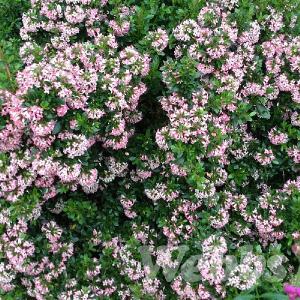 Buy 2 Get 3rd Free
Escallonia 'Show Stopper'
£9.99
Quick View >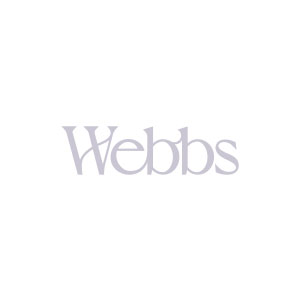 Buy 2 Get 3rd Free
Euonymus japonicus 'Green Spire'
£5.99
Quick View >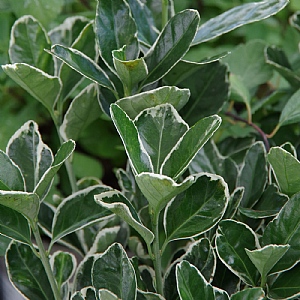 Buy 2 Get 3rd Free
Euonymus japonicus 'Kathy'
£5.99
Quick View >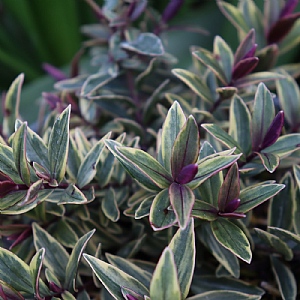 Buy 2 Get 3rd Free
Hebe 'Colour King'
£5.99
Quick View >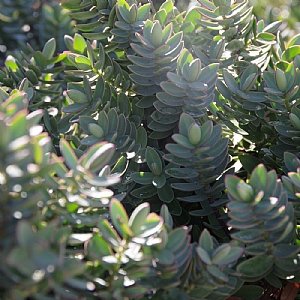 Buy 2 Get 3rd Free
Hebe 'Super Red Edge'
£5.99
Quick View >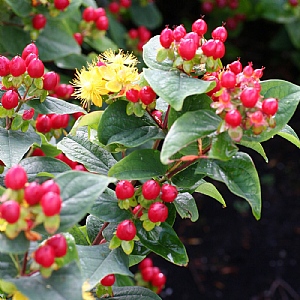 Buy 2 Get 3rd Free
Hypericum x inodorum 'Magical Lightning'
£5.99
Quick View >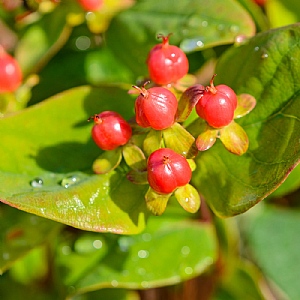 Buy 2 Get 3rd Free
Hypericum 'Magic Marbles Red'
£5.99
Quick View >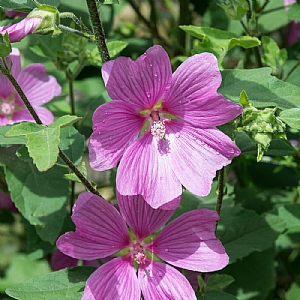 SALE
Lavatera 'Burgundy Wine'
£5.99

was £9.99
Quick View >
Be the first to write a review
Feel free to leave a review of this product, good or bad it helps other customers with their buying decision