Elho Loft Urban Round High Pot 28cm - Various Colours

The Elho Loft Urban Round High Pot 28cm is part of the new, trendy Loft Urban collection from Elho
Read more
Details
Why we love it:
The Elho Loft Urban Round High Pot 28cm is part of the new, trendy Loft Urban collection from Elho
With a sleek, young, urban design, the Loft Urban Round High Planter is a real eye catcher which looks stunning when planted up in a garden. It also looks right at home on a balcony or roof terrace
With a mouth watering array of colours to choose from, your garden will never be short on colour again
Featuring a built in water reservoir, this polyethylene planter keeps your plants looking great without the need for frequent watering
Polyethylene is a hard-wearing sustainable material which is simply perfect for use in pots and planters
It's UV resistant for 10 years, so your mint coloured planter won't turn a wishy washy colour at the end of a hot summer
It's resistant to temperatures between 40 degrees C and -20 degrees C, meaning that frost damage isn't a concern
And it's strong and unbreakable. It even mixes well with children and boisterous pets!

What you need to know:
1 x Elho Loft Urban Round High Pot 28cm
For outdoor use
Lightweight and strong
Eco Efficient
Unbreakable
UV-resistant
Frost resistant
Specification
Delivery & Returns
You May Also Be Interested in....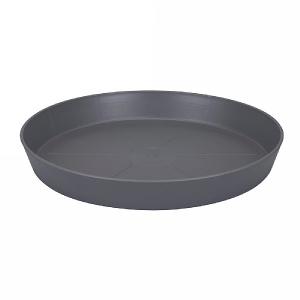 Elho Loft Urban Round Saucer 24cm - Various Colours
£4.19
Quick View >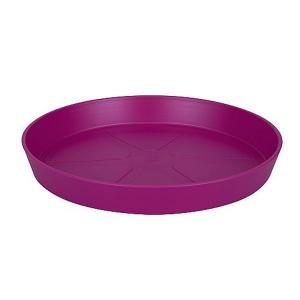 Elho Loft Urban Round Saucer 21cm - Various Colour
£3.69
Quick View >
Other Products In This Category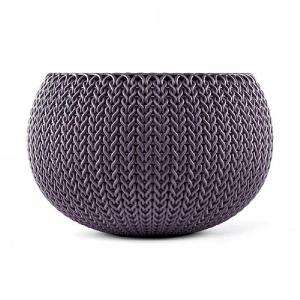 Stewart Garden Knit Collection Planter 28cm - Smoked Purple
£12.99

was £14.99
Quick View >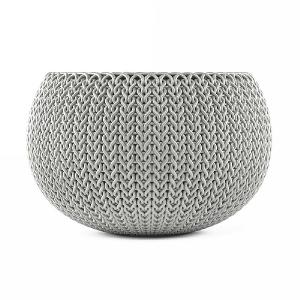 Stewart Garden Knit Collection Planter 28cm - Cloudy Grey
£12.99

was £14.99
Quick View >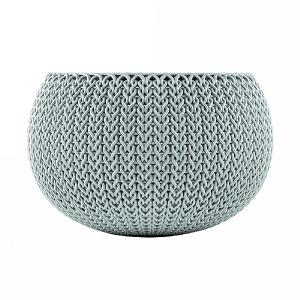 Stewart Garden Knit Collection Planter 28cm - Misty Blue
£12.99

was £14.99
Quick View >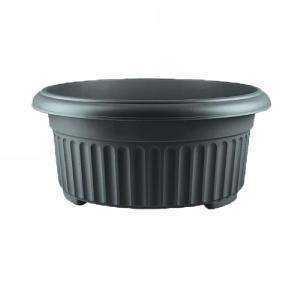 Stewart Garden Corinthian Low Planter 45cm - Black
£6.99
Quick View >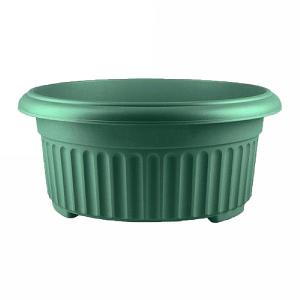 Stewart Garden Corinthian Low Planter 45cm - Green
£6.99
Quick View >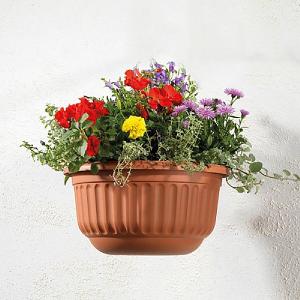 Stewart Garden Corinthian Low Planter 45cm - Terracotta
£6.99
Quick View >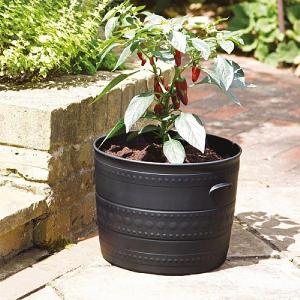 Smithy Patio Tub - 35cm
£4.99

was £7.99
Quick View >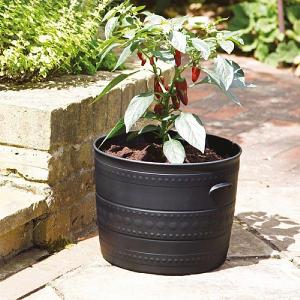 Smithy Patio Tub - 50cm
£9.99

was £16.99
Quick View >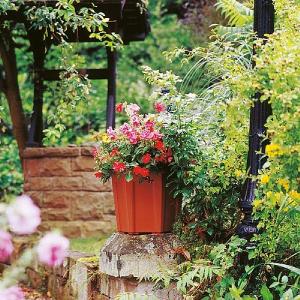 2 for £10.00
Regency Hexagonal Planter 40x40x33cm
£6.49
Quick View >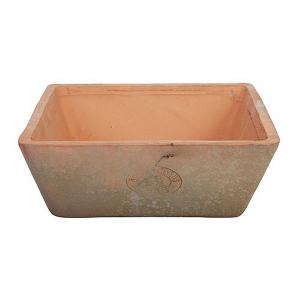 Square Aged Terracotta Pot
£6.99
Quick View >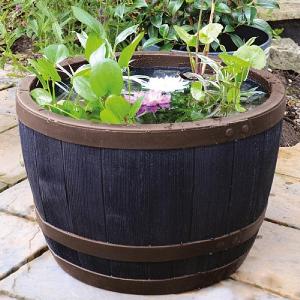 Blenheim Half Barrel Planter 40cm Copper
£16.99

was £21.99
Quick View >
Elho Algarve Cilindro Planter with Wheels 40cm
£9.99

was £12.99
Quick View >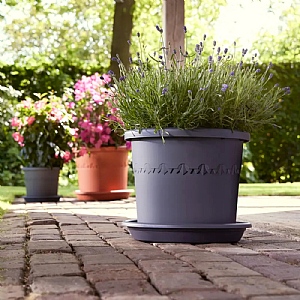 Elho Algarve Cilindro Planter 30cm - Various Colours
£4.99

was £6.29
Quick View >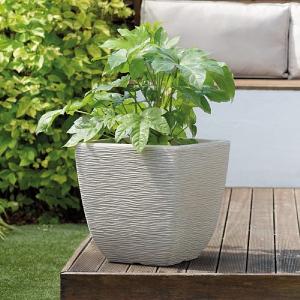 Cotswold Square Planter 32cm
£15.99

was £19.99
Quick View >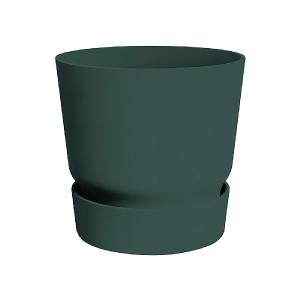 Elho Greenville Round Pot 30cm - Various Colours
£15.49
Quick View >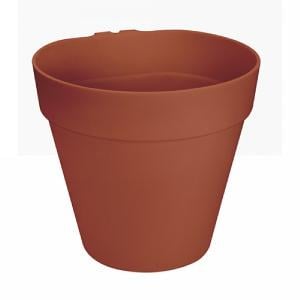 Elho Loft Urban Green Wall Pot 15cm - Various Colours
£4.49
Quick View >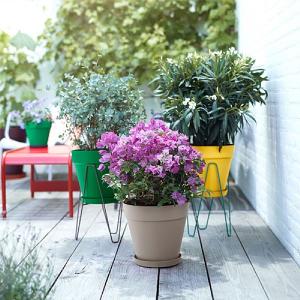 2 for £20.00
Elho Loft Urban Round Pot 30cm
£11.89
Quick View >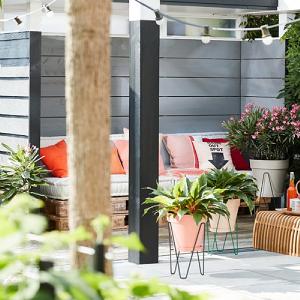 Elho Loft Urban Frame 30cm
£13.79
Quick View >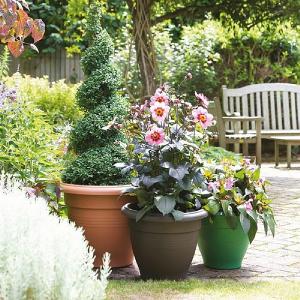 Palladian Planter Green - Various Sizes
£4.49
Quick View >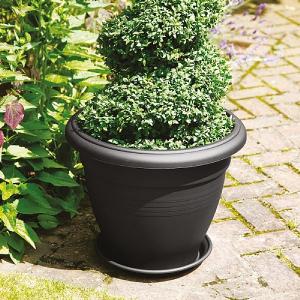 Palladian Planter Terracotta - Various Sizes
£4.49
Quick View >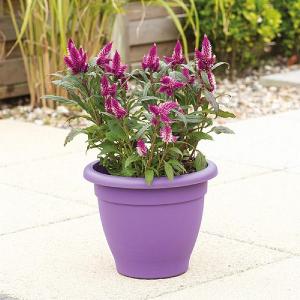 2 for £6.00
Stewart Garden Essentials Planter 33cm
£4.69
Quick View >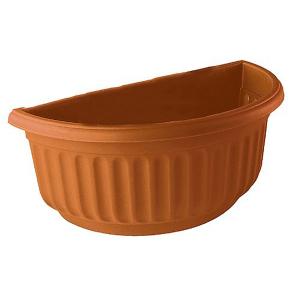 Corinthian Half Round Wall Basket - 2 Colours Available
£5.99
Quick View >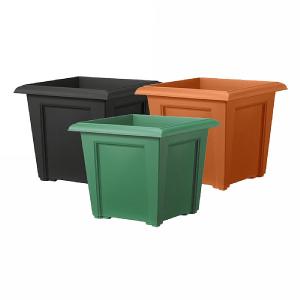 2 for £10.00
Regency Square Planter 40x40x33cm
£6.49
Quick View >
Be the first to write a review
Feel free to leave a review of this product, good or bad it helps other customers with their buying decision