Garland Square Fibre Pots 20 x 6cm
Sow seeds or strike cuttings into Garland Square Fibre Pots 20 x 6cm. Then, when it's time to plant out, plant the whole pot to avoid root disturbance and promote healthy growth
Read more
Details
Why we love it:
Why risk root disturbance when planting out your plants when, using Garland Square Fibre Pots, you can simply pop the plant into its planting hole still in its pot?
The fibre biodegrades naturally into the soil and you're giving your plants the best chance of growing healthily
These Garland Square Fibre Pots 8cm are a brilliant alternative to plastic pots when sowing seeds or striking cuttings. Simply plant straight into the ground when the roots appear through the side of the pots
What you need to know:
1 x Garland Square Fibre Pots 20 x 6cm
For seeds and cuttings
Made from biodegradable fibre
No root disturbance
Instructions for Use:
Fill each pot with seed and cutting compost
Water well with a fine spray
Place seed(s) or cutting in each pot and cover with a layer of compost
Place in a bright position but not in direct sunlight
Never allow compost to dry out, keep moist at all times
Specification
Delivery & Returns
You May Also Be Interested in....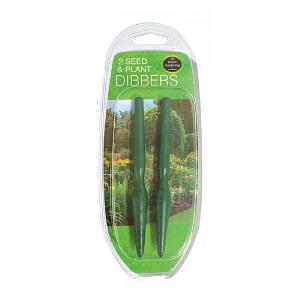 Garland Seed & Plant Dibbers - Pack Of 2
£3.19
Quick View >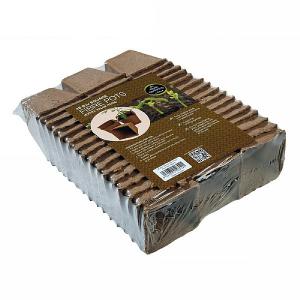 Garland Square Fibre Pots 48 x 8cm
£7.99

was £12.49
Quick View >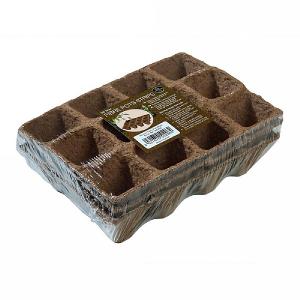 Garland Fibre Pot Strips 36 x 5cm
£2.49

was £3.79
Quick View >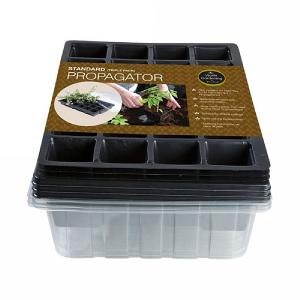 Garland Standard Propagator Triple Pack
£9.99
Quick View >
Other Products In This Category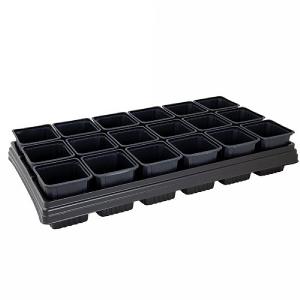 Gardman Growing Tray with 18 Square Pots
£9.99
Quick View >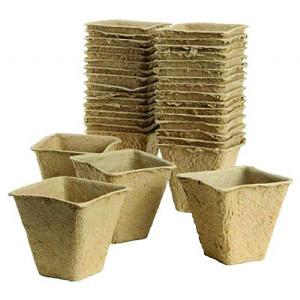 Gardman Square Fibre Pots 6cm (Pack of 20)
£3.99
Quick View >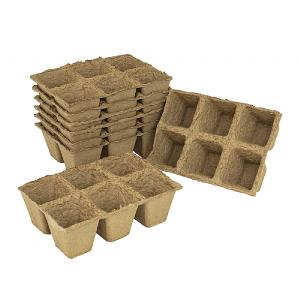 Gardman Square Fibre Strips 6cm (Pack of 8)
£5.99
Quick View >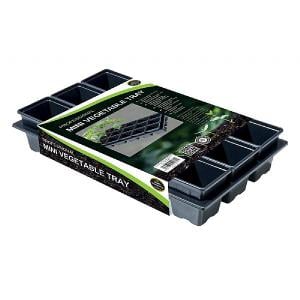 Garland Professional Mini Vegetable Tray (15 x 7cm Square Pots)
£3.49
Quick View >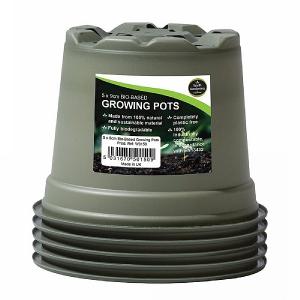 Garland Bio-Based 9cm Growing Pots (Pack of 5)
£1.59
Quick View >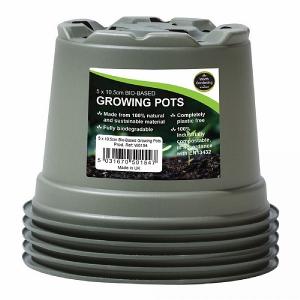 Garland Bio-Based 10.5cm Growing Pots (Pack of 5))
£1.89
Quick View >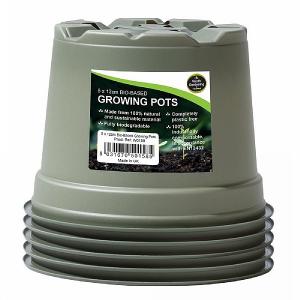 Garland Bio-Based 12cm Growing Pots (Pack of 5)
£1.99
Quick View >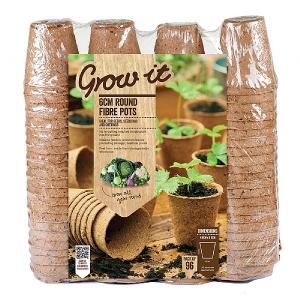 Gardman Round Fibre Pots 6cm (Pack of 96)
£7.99
Quick View >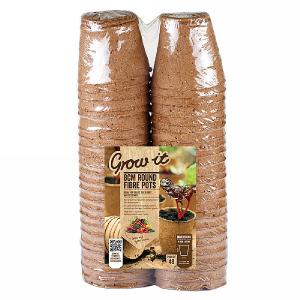 Gardman Round Fibre Pots 8cm (Pack of 48)
£7.99
Quick View >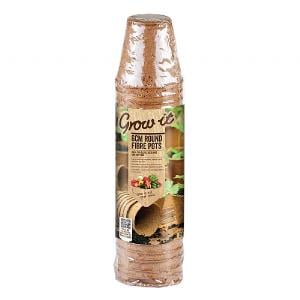 Gardman Round Fibre Pots 6cm (Pack of 24)
£2.99
Quick View >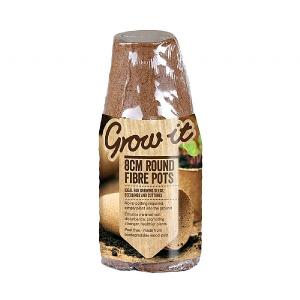 Gardman Round Fibre Pots 8cm (Pack of 12)
£2.99
Quick View >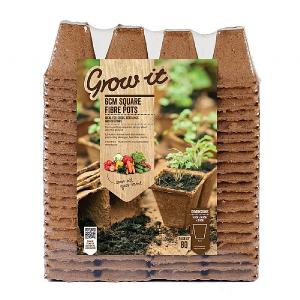 Gardman Square Fibre Pots 6cm (Pack of 80)
£7.99
Quick View >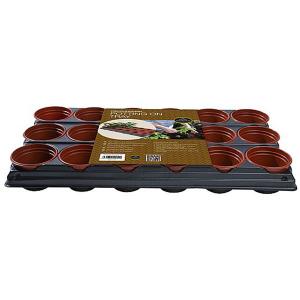 Professional Potting On Tray
£5.49
Quick View >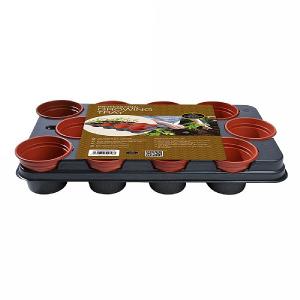 Garland Professional Growing Tray 12 x 11cm Pots
£5.49
Quick View >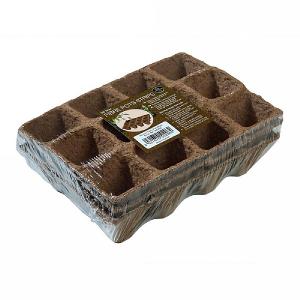 Garland Fibre Pot Strips 36 x 5cm
£2.49

was £3.79
Quick View >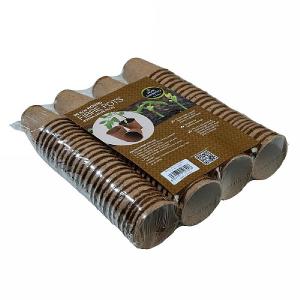 Garland Round Fibre Pots 96 x 6cm
£6.99

was £12.49
Quick View >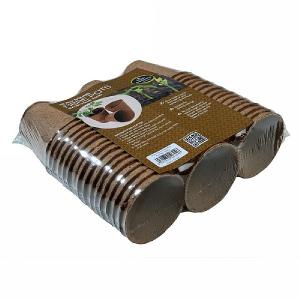 Garland Round Fibre Pots 48 x 8cm
£4.99

was £12.49
Quick View >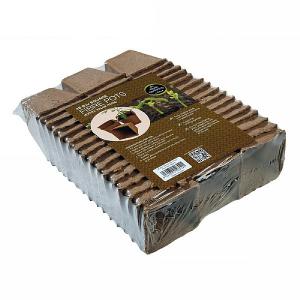 Garland Square Fibre Pots 48 x 8cm
£7.99

was £12.49
Quick View >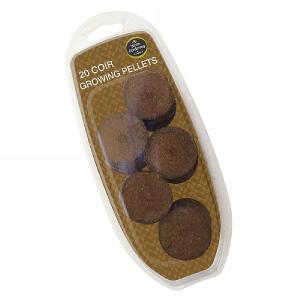 Garland Coir Growing Pellets - 20 Pack
£4.99
Quick View >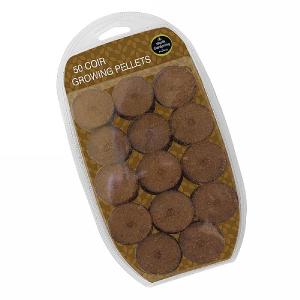 Garland Coir Growing Pellets - 50 Pack
£8.99
Quick View >
Be the first to write a review
Feel free to leave a review of this product, good or bad it helps other customers with their buying decision