Gnaw Pablo the Penguin Hot Choc Kit
Meet Pablo the Penguin. A fabulously fun and devilishly handsome limited edition hot chocolate bomb from GNAW! This hot chocolate kit comes with sugar coated milk chocolate beans and mini marshmallows to make the most wondrous mug of hot chocolate.
Read more
Description
Why we love it:
Simply add Pablo to a mug then add hot milk and stir until the chocolate has melted
Top with some whipped cream, then sprinkle on the mini marshmallows and sugar coated chocolate beans...yum!
Each gift set contains 1 x Pablo, 1 x mini box of sugar coated chocolate beans, 1 x mini box of mini marshmallows
GNAW is committed to high-quality, sustainable, innovative, ethically sourced chocolate which doesn't compromise on flavour
All GNAW cocoa is sourced from a family-owned Colombian Cocoa supplier, which harvests its own beans and works alongside other farmers to create longer term farming strategies including agroforestry projects
Palm oil-free
GNAW uses solar energy to produce their proudly GNAWfolk chocolate
Recyclable packaging
Manufactured in Norfolk, UK using solar energy
What you need to know:
1 x Gnaw Pablo the Penguin Hot Choc Kit
Includes: 1 x Pablo, 1 x mini box of sugar coated chocolate beans, 1 x mini box of mini marshmallows
Ingredients: Sugar coated chocolate beans (sugar, whole MILK powder, cocoa butter, cocoa mass, rice starch, thickening agent (gum arabic), concentrates (safflower, radish, algae, apple, lemon, pumpkin, blackcurrant, sweet potato), salt, emulsifier (sunflower lecithin), glucose syrup, glazing agents (carnauba wax, bees wax, shellac)), Sugar, Cocoa Butter, Whole MILK Powder, Marshmallows (glucose-fructose syrup, sugar, water, gelatine, maize starch, flavouring), Cocoa Mass, Colour (curcumin, carmine) Emulsifier (SOYA Lecithin), Natural flavouring, Caramelised glucose syrup
Allergy Information: For allergens, see ingredients in bold.
Nutritional Information (Typical Value per 100g): Energy kJ: 2180KJ, Energy Kcal: 520Kcal, Total Fat g: 28.5g, Of which Saturated g: 17.2g, Total Carbohydrates g: 58.4g, Of which Sugars g: 57g, Protein g: 6.7g Salt g: 0.2g
Always read the product label when you receive this item, and react to the manufacturers guidelines.
Additional Information
Delivery & Returns
Other Products In This Category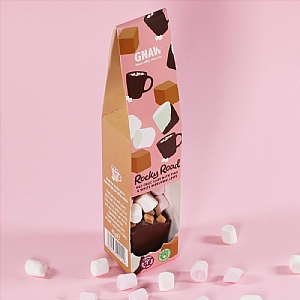 Gnaw Hot Choc Shot Rocky Road
£1.99
£2.29
You Save £0.30
Quick View >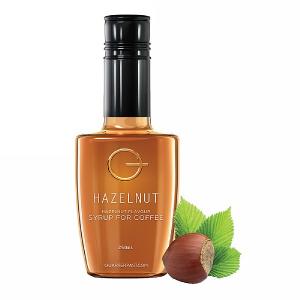 Hazelnut Coffee Syrup 250ml
£4.99
Quick View >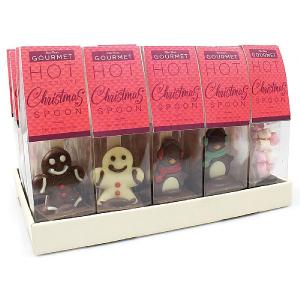 Bon Bons Festive Hot Chocolate Spoon 50g (Assorted Designs)
£2.99
Quick View >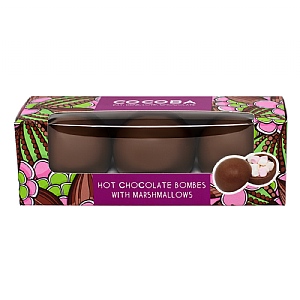 Cocoba Milk Hot Choc Bombes 3 Pack 150g
£9.99
Quick View >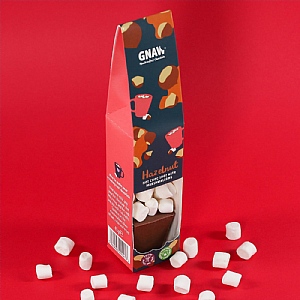 Gnaw Hot Choc Shot Hazelnut Praline
£1.99
£2.29
You Save £0.30
Quick View >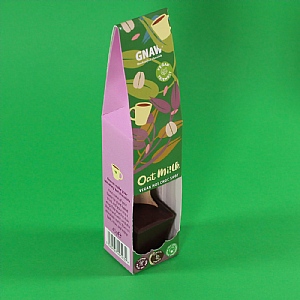 Gnaw Hot Choc Shot Vegan Oat Mi!lk
£1.99
£2.29
You Save £0.30
Quick View >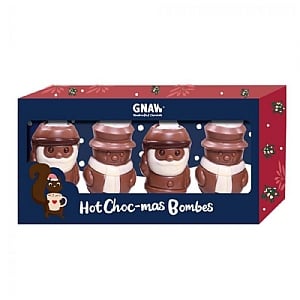 Gnaw Hot Choc-mas Bombes (Santa & Snowman)
£9.99
Quick View >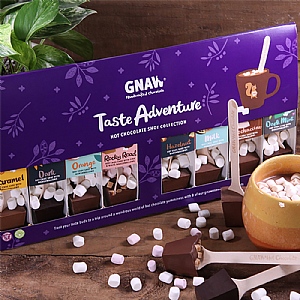 Gnaw Hot Shot Taste Adventure Gift Set
£14.99
£19.99
You Save £5.00
Quick View >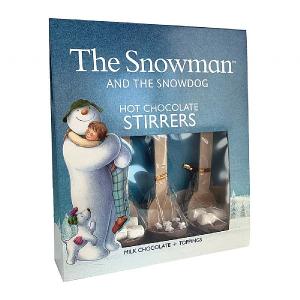 The Snowman & The Snowdog Hot Choc Stirrers 75g
£7.99
Quick View >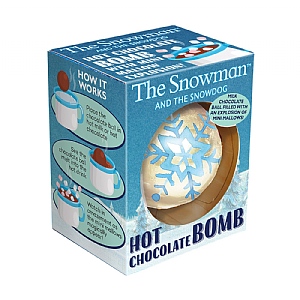 The Snowman & The Snow Dog Snow Hot Chocolate Bomb 45g
£3.49
Quick View >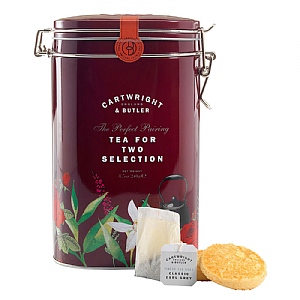 Cartwright & Butler Tea for Two Tin 240g
£9.99
Quick View >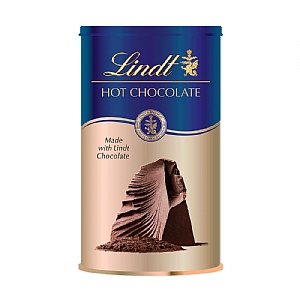 Lindt Hot Chocolate 300g
£5.99
Quick View >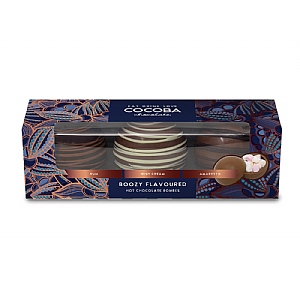 Cocoba Boozy Hot Choc Bombes 3 Pack 150g
£9.99
Quick View >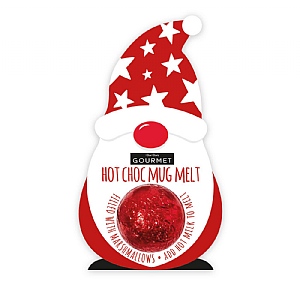 Bon Bon Gonk Mug Melt 50g
£3.99
Quick View >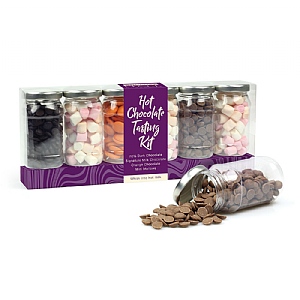 Bon Bon Hot Chocolate Tasting Kit 260g
£10.99
Quick View >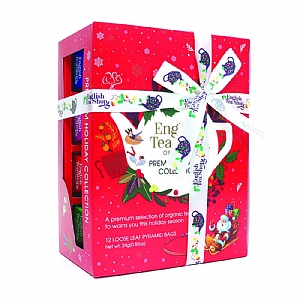 English Tea Shop Holiday Red Prism - 12 Pyramid Tea Bags
£6.99
Quick View >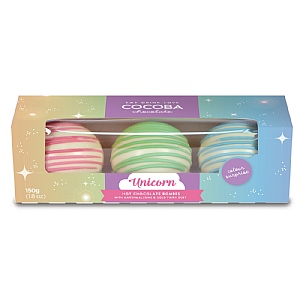 Cocoba Unicorn Hot Choc Bombes 3 Pack 150g
£9.99
Quick View >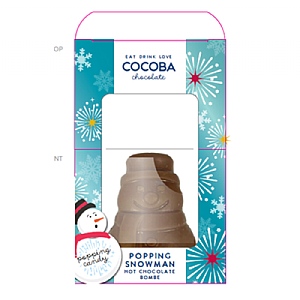 Cocoba Popping Candy Snowman Bombe 50g
£3.99
Quick View >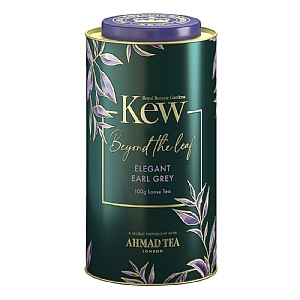 Kew Elegant Earl Grey Tin
£8.99
Quick View >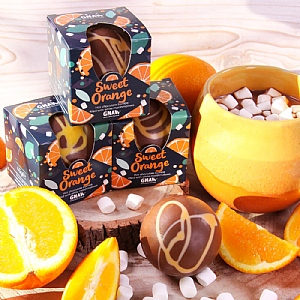 Gnaw Sweet Orange Hot Choc Bombe
£3.49
Quick View >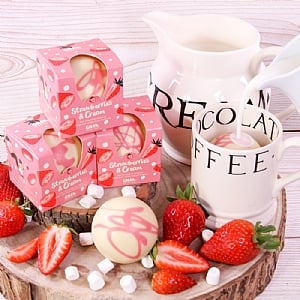 Gnaw Strawberries & Cream White Choc Bombe
£3.49
Quick View >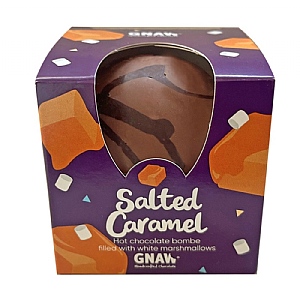 Gnaw Salted Caramel Hot Choc Bombe
£3.49
Quick View >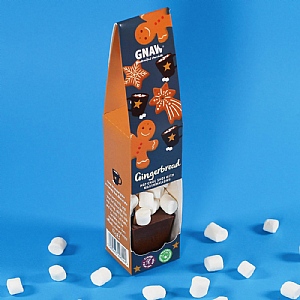 Gnaw Hot Choc Shot Gingerbread
£1.99
£2.29
You Save £0.30
Quick View >
Gnaw Hot Choc Shot Mochachino
£1.99
£2.29
You Save £0.30
Quick View >
Be the first to write a review
Feel free to leave a review of this product, good or bad it helps other customers with their buying decision