Guardian Seed Feeder - Two Sizes
Attract a wild variety of birds to your garden, and help keep those squirrels away with the Guardian Seed Feeder from C J Wildbird
Read more
Details
Why we love it:
The size of the mesh on the Guardian seed feeder is perfect for allowing smaller birds such Blue Tits, Sparrows and Finches though to feed.
The outer mesh cage protects the seed feeder and the birds inside which provides more food for small favourites such as tits and finches and excellent protection from squirrel damage.
The seed is contained in a toughened plastic tube
Ideal for attracting a wide range of garden birds.

What you need to know:
1 x Guardian seed feeder li>Dimensions: Small Height 24cm, Diameter 25cm with two feeding ports
Dimensions: Medium Height 39 cm, Diameter 25cm with four feeding ports
Suitable for any seed we sell
It is recommended that you clean your feeder in a mild disinfectant solution once every 2 months
Periodically reposition your feeder to a different area within the garden to avoid accumulation of unhygienic deposits
Specification
Delivery & Returns
Other Products In This Category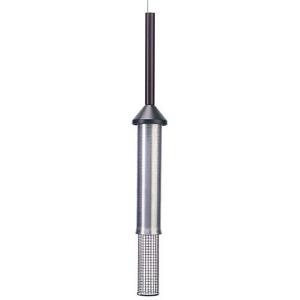 Guaranteed Squirrel Proof Peanut Feeder
£9.99

was £12.99
Quick View >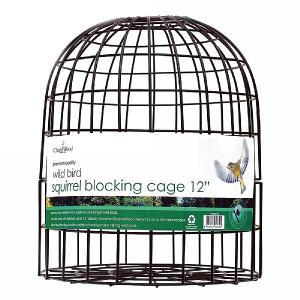 Chapelwood Squirrel Blocking Cage 12"
£5.99

was £13.99
Quick View >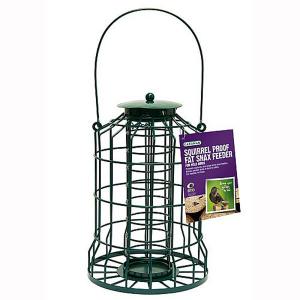 Squirrel Proof Fat Snax Feeder
£5.99

was £10.99
Quick View >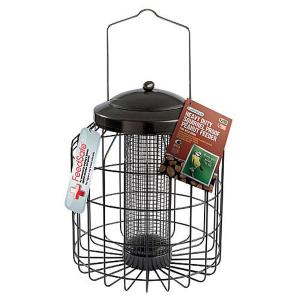 Heavy Duty Squirrel Proof Peanut Feeder
£16.99

was £19.99
Quick View >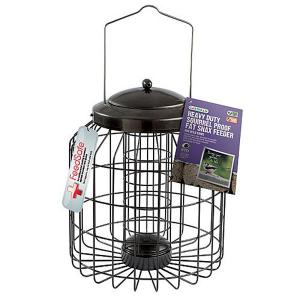 Heavy Duty Squirrel Proof Fat Snax Feeder
£16.99

was £19.99
Quick View >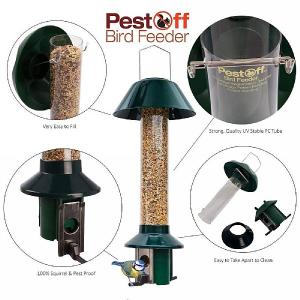 PestOff Mixed Seed Squirrel Proof Bird Feeder
£24.99
Quick View >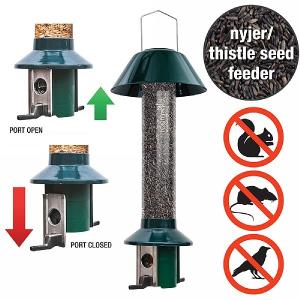 PestOff Nyjer Seed Squirrel Proof Bird Feeder
£24.99
Quick View >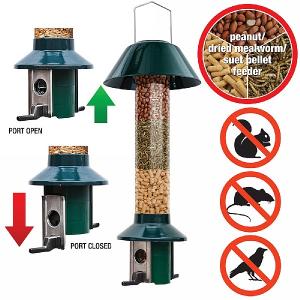 PestOff Peanut Squirrel Proof Bird Feeder
£24.99
Quick View >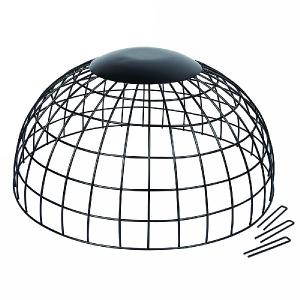 Squirrel Proof Ground Feeding Haven
£14.99
Quick View >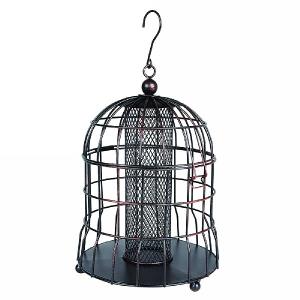 Decorative Squirrel Proof Peanut Feeder Bronze
£12.99
Quick View >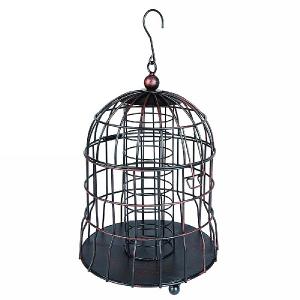 Decorative Squirrel Proof Fat Snax Feeder Bronze
£12.99
Quick View >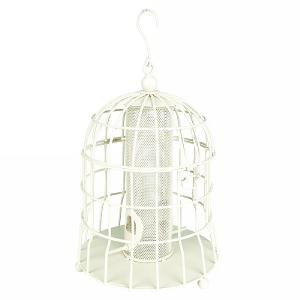 Decorative Squirrel Proof Seed Feeder Cream
£12.99
Quick View >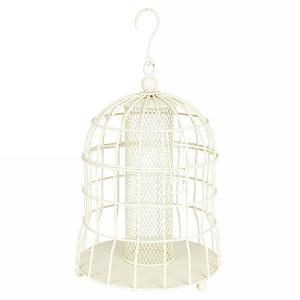 Decorative Squirrel Proof Peanut Feeder Cream
£12.99
Quick View >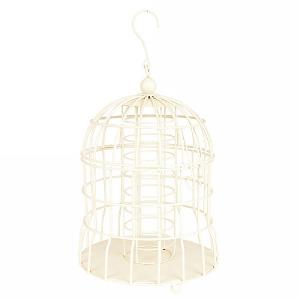 Decorative Squirrel Proof Fat Snax Feeder Cream
£12.99
Quick View >
Be the first to write a review
Feel free to leave a review of this product, good or bad it helps other customers with their buying decision