Henry Bell Elegance Open Front Nest Box
Henry Bell's Elegance Collection Nest Box features a square opening to encourage robins & wrens to nest in your garden. The nest box complies with expert recommendations that include drainage holes and the required thickness of wood. All fixings are finished in silver and the wood is FSC sourced. With a contemporary sloping roof design to fit in any garden this beautiful nest box features a matte grey roof with white frame and a smooth stained wooden front.
Read more
Details
Why we love it:
Premium quality Wild Bird Feeding Accessories
Wild Bird Satisfaction Guaranteed
Carefully developed for wild bird wellbeing
A beautiful hand crafted decorative Bulrush Seed Feeder offering a garden border feeding solution for your birds. Requires assembly
Step 1 In Assembly: Take the Bulrush Feeder out of the box and add the top and base to the feeder itself. The base is the tray and this twists into the three lugs on the bottom of the feeder which has the three feeding holes
Step 2 In Assembly: The stem is in 5 parts including the 2 prong base and the leaves. Firstly connect the 2 prong base to the pole with one hexagonal connector and one screw, then you need the pole with 2 hexagonal connectors one of these is loose. Screw the fixed hexagonal connector from this pole to the partly constructed base. Next tighten up the loose connector which should be at the top of the partly constructed base. The final pole has 2 screw ends. Please look for the one with the longer screw thread and add the leaves. (The leaves should be positioned to be looking upwards to the threads the feeder will finally screw onto. The pole with the leaves on then connects to the partially constructed base. Finally screw on the feeder.
What you need to know:
1 x Henry Bell Elegance Open Front Nest Box
From Henry Bell
Specification
Delivery & Returns
Other Products In This Category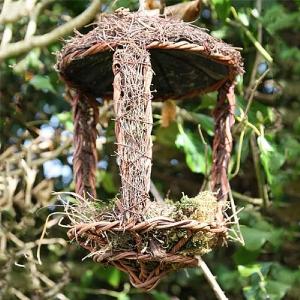 Simon King Open Nest Buddy
£9.99
Quick View >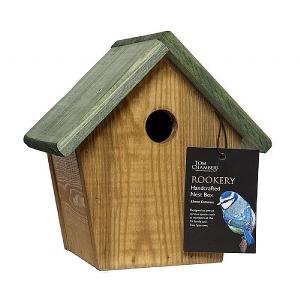 Tom Chambers Rookery Bird Nest Box (FSC)
£12.99
Quick View >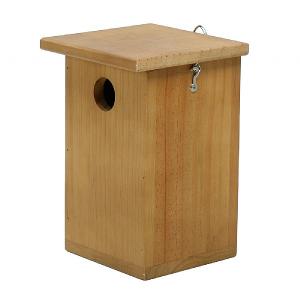 Henry Bell Nest Box
£4.99

was £5.99
Quick View >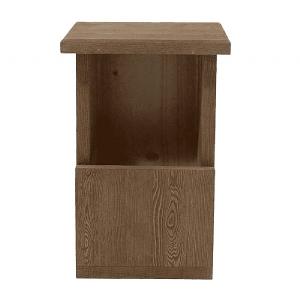 Henry Bell Open Nesting Box
£4.99

was £5.99
Quick View >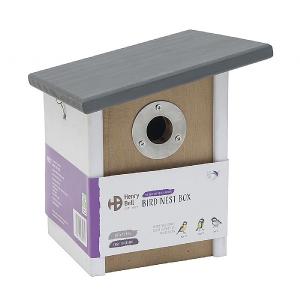 Henry Bell Elegance Sloping Roof Nest Box
£11.99

was £14.99
Quick View >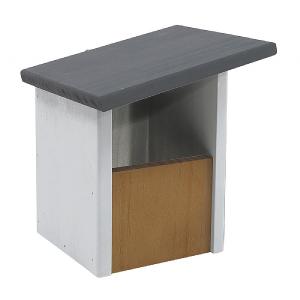 Henry Bell Elegance Sloping Roof Open Front Nest Box
£11.99

was £14.99
Quick View >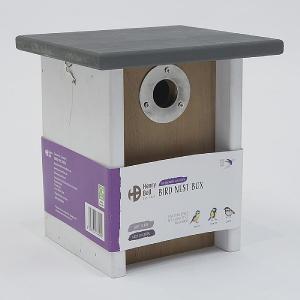 Henry Bell Elegance Nest Box
£11.99

was £14.99
Quick View >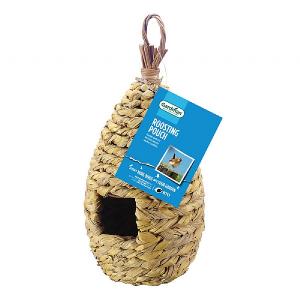 Roosting Pouch
£4.99
Quick View >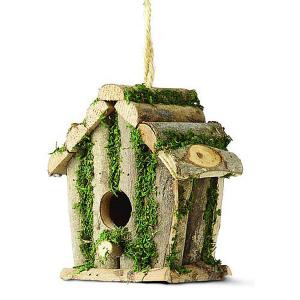 Tom Chambers Square Log Hut Bird House
£6.99
Quick View >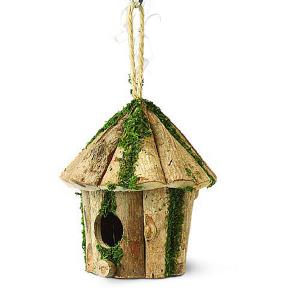 Tom Chambers Round Log Hut Bird House
£6.99
Quick View >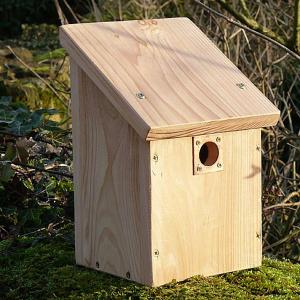 Camera Ready Nestbox
£29.99

was £39.99
Quick View >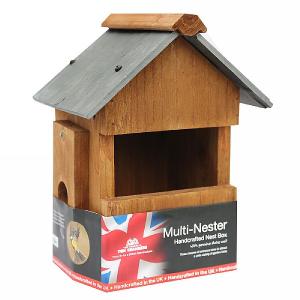 Slate Roof Multi - Nester Bird Box
£15.99
Quick View >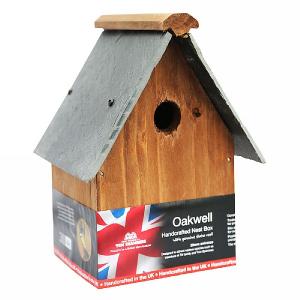 Tom Chambers Oakwell Nest Box (FSC)
£15.99
Quick View >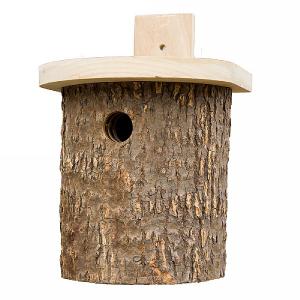 Wildlife World Natural Log Tit Nesting Box
£17.99
Quick View >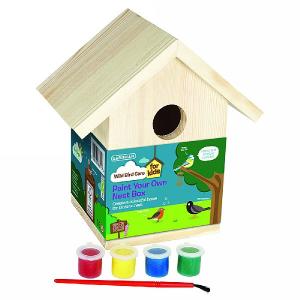 Paint Your Own Nest Box
£9.99
Quick View >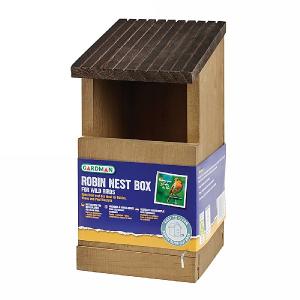 Gardman Robin Nest Box
£10.99
Quick View >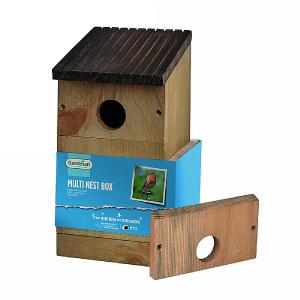 Gardman Multi-Nest Box A04381
£11.99
Quick View >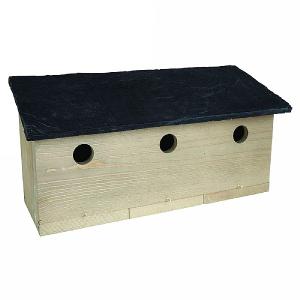 Ernest Charles Norfolk Sparrow Nest Box
£39.99
Quick View >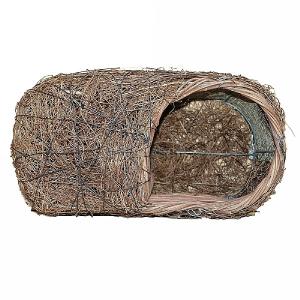 Simon King Brushwood Robin Nester
£11.99
Quick View >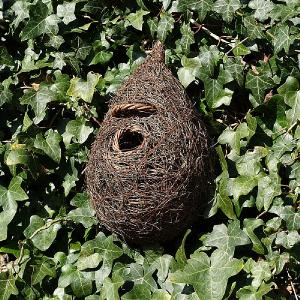 Wildlife World Giant Roost Pocket Small Bird Nester
£7.99

was £9.99
Quick View >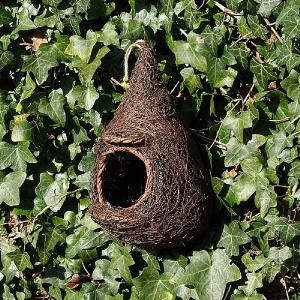 Wildlife World Giant Roost Pocket Robin Nester
£9.99
Quick View >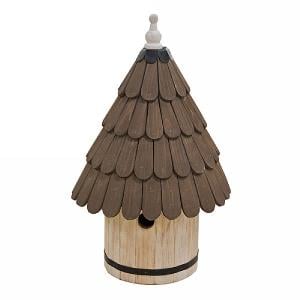 Wildlife World Dovecote Nestbox
£43.99
Quick View >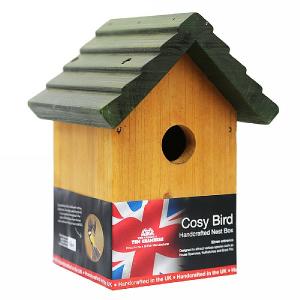 Tom Chambers Cosy Bird Wooden Bird Box
£11.99
Quick View >
Be the first to write a review
Feel free to leave a review of this product, good or bad it helps other customers with their buying decision