Herb Coriander - 150 Seeds
Hardy annual herb. Grow for fresh tasting leaves, or spice infused seeds. SOW OUTDOORS
Read more
Details
A dual purpose annual herb grown for its seeds or fresh young leaves. The seeds are delicious in cakes and when crushed, add an orangey flavour to meat dishes. The young leaves are often called 'Cilantro'; finely chop and add to chicken soup to give it a Latin touch or soak the crushed seeds in hot water and add the liquid only to cubes of pork simmering in tomatoes for a real Mexican flavour. Height 90cm (3ft).
Sowing Instructions: Sow in spring, 1cm (½in) deep in rows 30cm (12in) apart in ordinary garden soil which has been raked to a fine tilth.
Growing Instructions: Thin out the seedlings to 13cm (5in) apart.
Aftercare Instructions: They prefer full sun and ordinary garden soil. Harvest the young green leaves sparingly once the seedlings are 15cm (6in) tall and for seed, pull off the seed heads when they become brown but don't leave them too long on the plant or they will disperse themselves. An excellent herb for slightly shaded areas.
Specification
Delivery & Returns
Other Products In This Category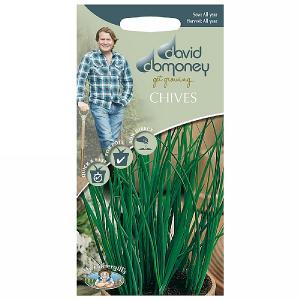 David Domoney Chive Seeds
£2.15
Quick View >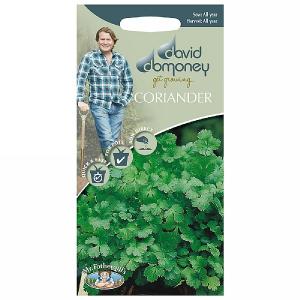 David Domoney Coriander Cilantro Seeds
£2.15
Quick View >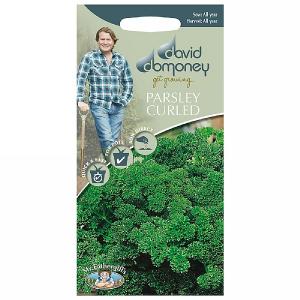 David Domoney Moss Curled 2 Parsley Seeds
£2.15
Quick View >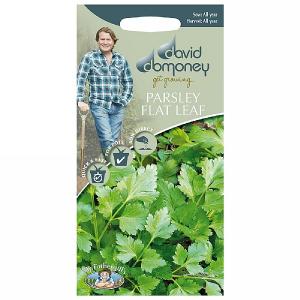 David Domoney Flat Parsley Seeds
£2.15
Quick View >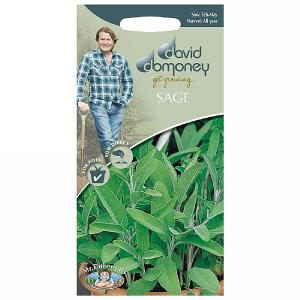 David Domoney Sage Seeds
£2.15
Quick View >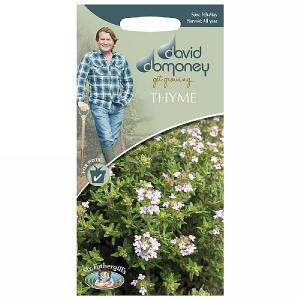 David Domoney Thyme Seeds
£2.15
Quick View >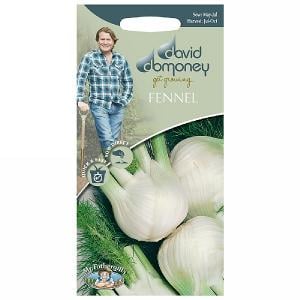 David Domoney Fennel Florence Chiarino Seeds
£2.15
Quick View >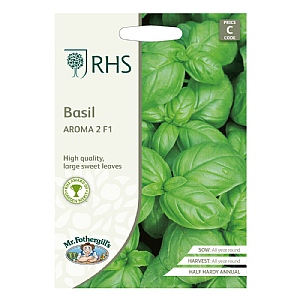 RHS Basil Aroma 2 Seeds
£2.15
Quick View >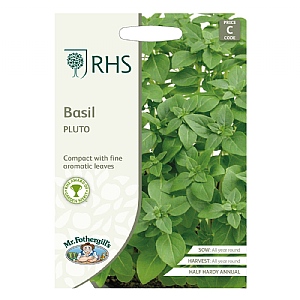 RHS Basil Pluto Seeds
£2.15
Quick View >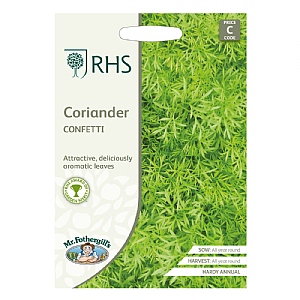 RHS Coriander Confetti Seeds
£2.15
Quick View >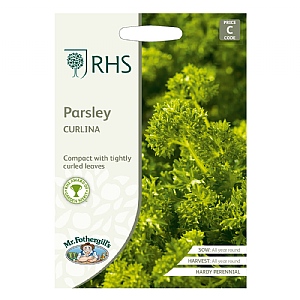 RHS Parsley Curlina Seeds
£2.15
Quick View >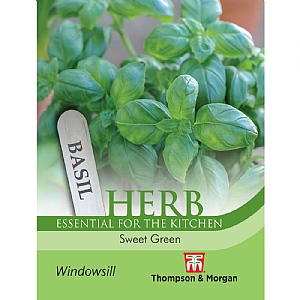 Herb Basil Sweet Green - 400 Seeds
£2.29
Quick View >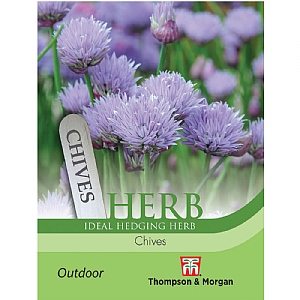 Herb Chives - 1000 Seeds
£2.29
Quick View >
Herb Dill - 750 Seeds
£2.29
Quick View >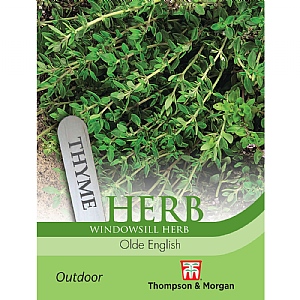 Herb Olde English Thyme - 500 Seeds
£2.29
Quick View >
Herb Oregano - 1500 Seeds
£2.29
Quick View >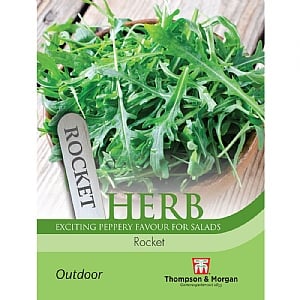 Herb Rocket - 500 Seeds
£2.29
Quick View >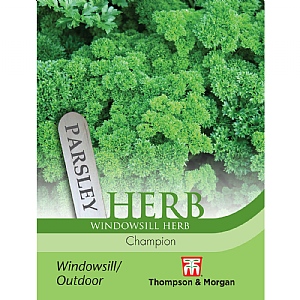 Parsley Champion Moss Curled - 1750 Seeds
£2.29
Quick View >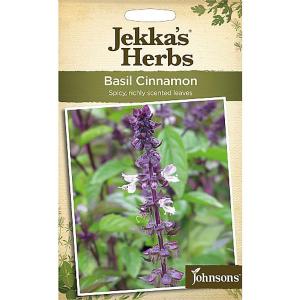 Jekka's Herbs Basil Cinnamon
£2.40
Quick View >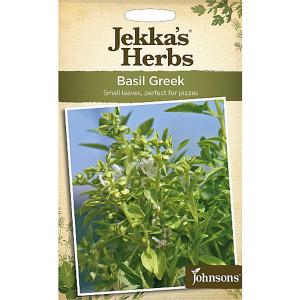 Jekka's Herbs Basil Greek
£2.40
Quick View >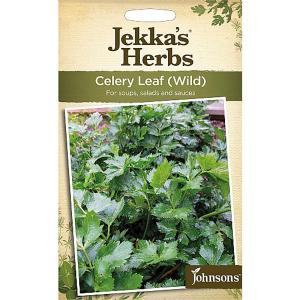 Jekka's Herbs Celery Leaf Wild
£2.40
Quick View >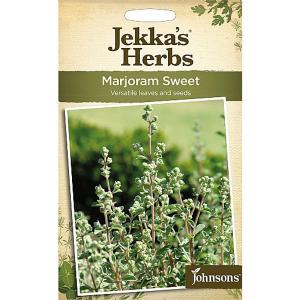 Jekka's Herbs Marjoram Sweet
£2.40
Quick View >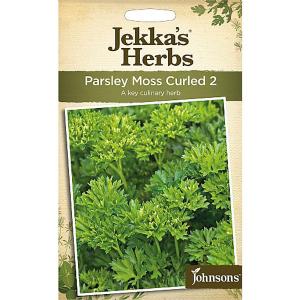 Jekka's Herbs Parsley Moss Curled 2
£2.40
Quick View >
Be the first to write a review
Feel free to leave a review of this product, good or bad it helps other customers with their buying decision