Hozelock Bioforce Revolution 6000 + Aquaforce Kit
Hozelock Bioforce Revolution 6000 + Aquaforce Kit combines the unique Bioforce Revolution 6000 Pressurised Filter with the Aquaforce 4000 Pond Pump to keep your pond water clean and healthy
Read more
Details
Why we love it:
Complete with the optimal Aquaforce solids handling pump, this Hozelock Bioforce Revolution 6000 + Aquaforce Kit makes it so clean and easy to keep your garden pond in top condition
Featuring the Hozelock Bioforce Revolution 6000 Pressurised Filter, it works by combining biological, mechanical and UV cleaning in a unique patented no fuss cleaning system with a 3 step filter process
Pre-assembled with quick installation, it may be installed practically anywhere - hide it at the side of a pond or bury it in the ground up to the level of the hose inlets
The high power UV Clarifier eliminates green water
Mechanical filtration is provided by CypriCube foams, hundreds of small sponge cubes which have a large area and effectively remove waste but do not clog like traditional foam filters
Biological filtration is achieved through the large surface area Kaldnes K3 biological media that accommodate beneficial bacteria to maintain healthy water
The Bioforce Revolution and Aquaforce Kit means no more dirty hands or taking the filter apart - simply use the winding handle and the foam cubes contained inside will move around and the water moving past them will rinse the sludge. After cleaning, simply switch the divert switch back into the original position so the water goes back into the pond
The Aquaforce 4000 is a very efficient and low maintenance solids handling pump which can pump water to the top of a waterfall or straight into your filter box and pumps an impressive 4000 litres per hour
It filters out coarse solids up to 6mm in size. Smaller particles down to 2mm in size can be eliminated by fitting the supplied clip-in fine mesh filter tray. This Fish Protection System will prevent newts or small fish being sucked into the pump, but is easily removed for non-wildlife ponds
The pump and filter together provide a tough, trouble free, efficient, easy to maintain pond system
What you need to know:
1 x Hozelock Bioforce Revolution 6000 + Aquaforce Kit
Contains Hozelock Bioforce Revolution 6000 Pressurised Filter and Aquaforce 4000 Pond Pump
Features of the Bioforce Revolution 6000 Pressurised Filter

For ponds up to 12000 litres (without fish)
No fuss cleaning – simply turn the handle to clean
3 step filter process to provide clear and healthy water
Integrated UVC bulb eliminates green water
Compact and efficient
Easy to install
Trouble free to clean and maintain
Can be sited almost anywhere
Unique Foam Cubes (CypriCube) Filtration
Kaldnes K3 Biomedia included
UV Water Turbulator
Single ended UV lamp
No more dirty hands
5m Main Cable
2 Year Guarantee

Features of the Aquaforce 4000 Pond Pump

Solids handling pump for small ponds of approximately 8000 litres
Fish Protection System protects small fish from accessing the pump
Large cage surface area reduces cage clogging and improves water purity
Self Cooling System
Ceramic Bearings
Conical impeller maximises performance
Integral carrying handle for easy lifting in and out of the pond
Size: (without attachments) 28.5 x 23.5 x 13 cm (L x W x D)
4000 litres / 880 gallons per hour maximum flow rate
3000 litres / 660 gallons per hour flow at 1m
50 watts power consumption
2.5 metre maximum head height
Waterfall width at 0.6m: 0.36m
Waterfall width at 1m: 0.25m
25-40mm inlet / outlet size
10 metres / 33 feet of electrical cable
Solids handling range - 2mm or 6mm
3 year guarantee



Specification
Delivery & Returns
You May Also Be Interested in....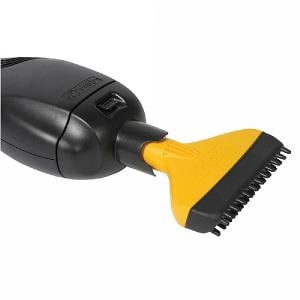 Hozelock Pond Vacuum
£129.99
Quick View >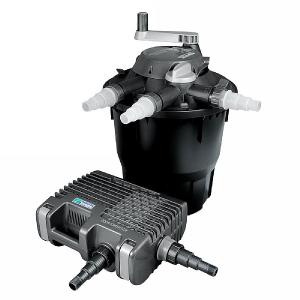 Hozelock Bioforce Revolution 9000 + Aquaforce Kit
£369.00

was £479.99
Quick View >
Other Products In This Category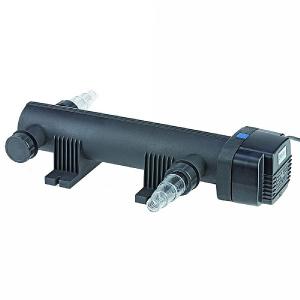 Oase Vitronic 36W Pond UV Clarifier
£149.99
Quick View >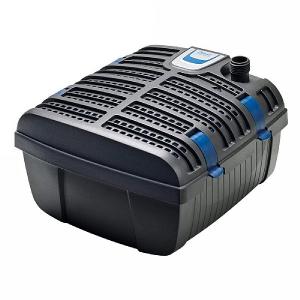 Oase Filtral UVC 1500 Pond Filter
£89.99
Quick View >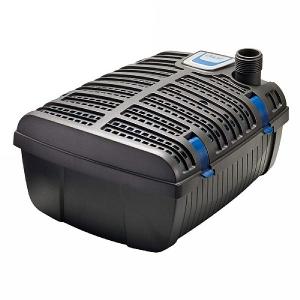 Oase Filtral UVC 3000 Pond Filter
£109.99
Quick View >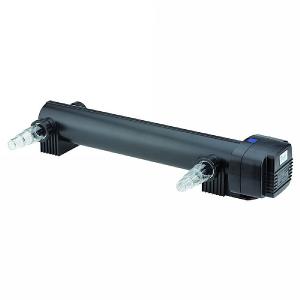 Oase Vitronic 55W Pond UV Clarifier
£169.99
Quick View >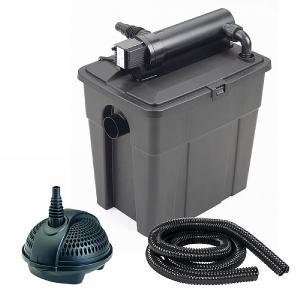 Pontec MultiClear Set 5000
£109.99
Quick View >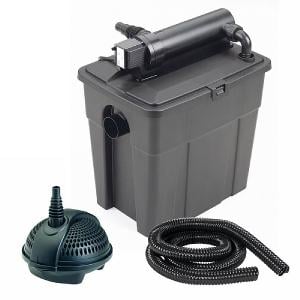 Pontec MultiClear Set 8000
£129.99
Quick View >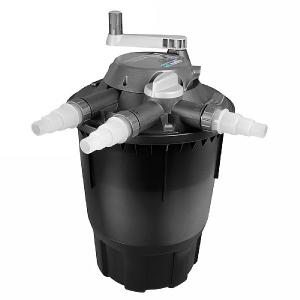 Hozelock Bioforce Revolution 14000 Pond Filter
£379.99
Quick View >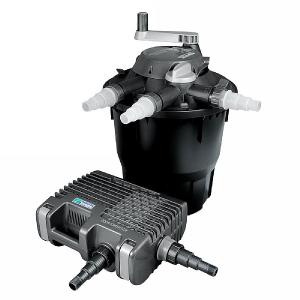 Hozelock Bioforce Revolution 9000 + Aquaforce Kit
£369.00

was £479.99
Quick View >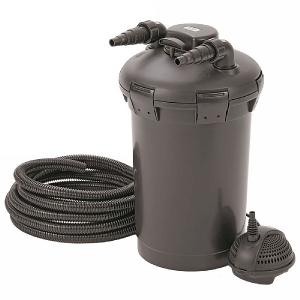 Pontec PondoPress 15000 Pond Filter Set
£199.99
Quick View >
Be the first to write a review
Feel free to leave a review of this product, good or bad it helps other customers with their buying decision