Lemax Bell's Gourmet Popcorn Factory
Lemax Bell's Gourmet Popcorn Factory is part of the Sights & Sounds collection and features popping Styrofoam balls, moving cans of popcorn and a soundtrack
Read more
FREE DELIVERY when you spend over £50 on Lemax
  (excludes highlands & islands)
Details
Why we love it:
The Lemax Bell's Gourmet Popcorn Factory is a beautifully detailed building for your Lemax village, and is part of the Sights & Sounds collection
New for 2017, this Lemax building features an amazing popping tower where styrofoam balls are blown about to mimic popping corn
A big striped bucket of popcorn spins on the roof and tins of popcorn on the conveyor belt move in and out
Peer in through the window to see the staff hard at work creating both sweet and salty treats
There's a soundtrack which plays, featuring sounds of the corn popping, music, and a voice encouraging the villagers to come on one of the daily tours and visit the gift shop
Ideal for any popcorn lovers, this Lemax building is made from a porcelain and polyresin blend, and comes with a power adaptor
It has a volume control too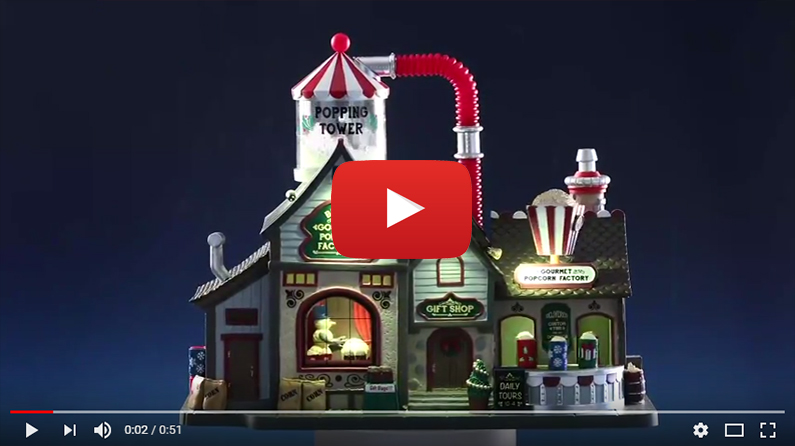 What you need to know:
1 x Lemax Bell's Gourmet Popcorn Factory
Approx. size (H x W x D): 9.84 x 11.61 x 5.91 inches 25 x 29.5 x 15 cm
Year Released: 2017
Made of: Porcelain Polyresin Blend
Product Type: Sights & Sounds
Control Switch: Volume Control and Power Switch for all functions
Electrical: Adaptor included
Current: This unit will draw approx. 310mA current at 4.5V DC
Specification
Delivery & Returns
You May Also Be Interested in....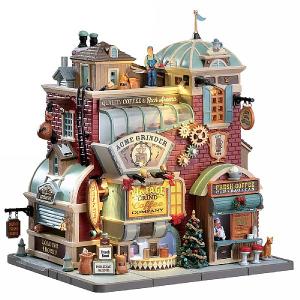 Lemax Vintage Grind Coffee Company
£104.99

was £119.99
Quick View >
Other Products In This Category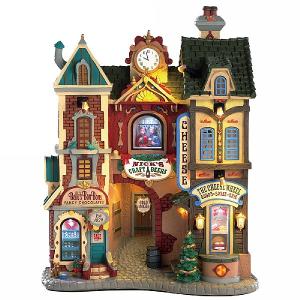 Lemax Ye Olde Cobblestone Rode
£55.99

was £74.99
Quick View >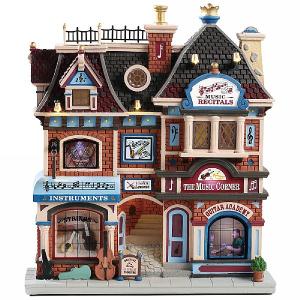 Lemax The Music Corner
£55.99

was £74.99
Quick View >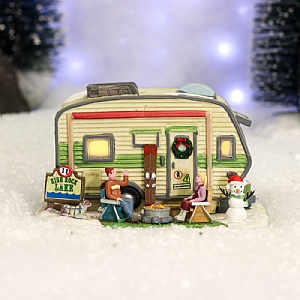 Lemax High Rock Lake Trailer
£25.99

was £34.99
Quick View >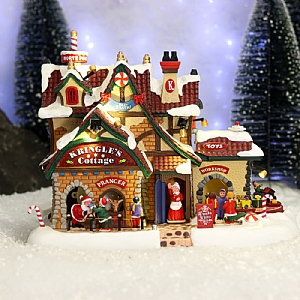 Lemax Kringle's Cottage
£119.99

was £139.99
Quick View >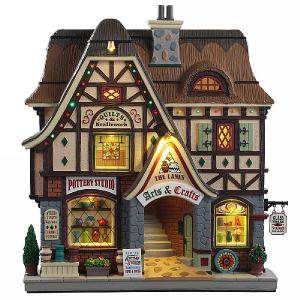 Lemax The Lanes Arts And Crafts
£55.99

was £74.99
Quick View >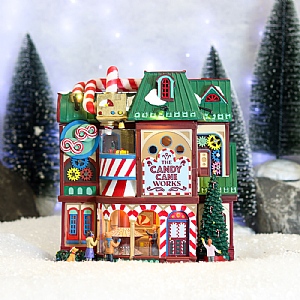 New for 2020
Lemax The Candy Cane Works
£99.99

was £129.99
Quick View >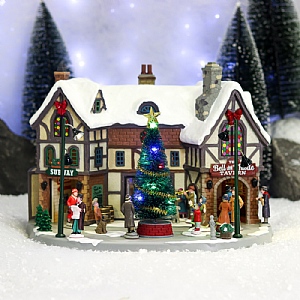 New for 2020
Lemax The Bell & Thistle Tavern
£114.99

was £149.99
Quick View >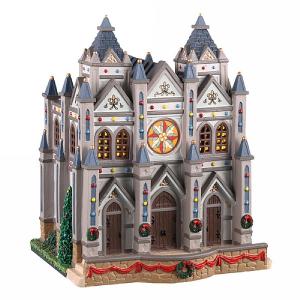 New for 2020
Lemax Christmas At The Cathedral
£41.99

was £54.99
Quick View >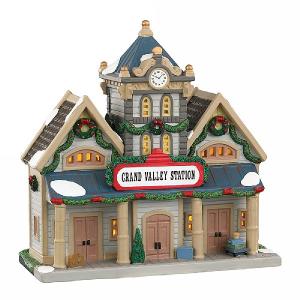 New for 2020
Lemax Grand Valley Station
£29.99

was £39.99
Quick View >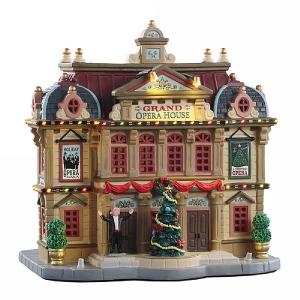 New for 2020
Lemax Grand Opera House
£59.99

was £79.99
Quick View >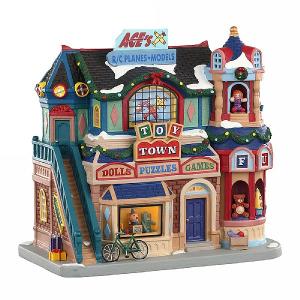 New for 2020
Lemax Toy Town
£41.99

was £54.99
Quick View >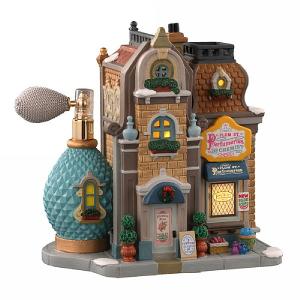 New for 2020
Lemax Plum St. Perfumeries And Chemist
£34.99

was £46.99
Quick View >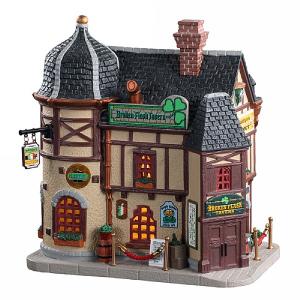 New for 2020
Lemax Broken Flask Tavern
£32.99

was £44.99
Quick View >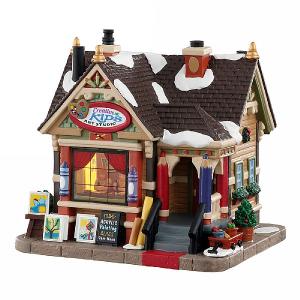 New for 2020
Lemax Creative Kids Art Studio
£34.99

was £46.99
Quick View >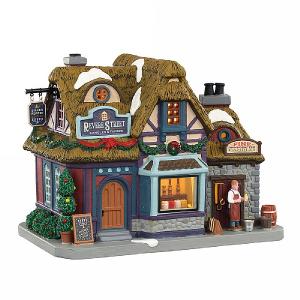 New for 2020
Lemax Revere St. Candles
£34.99

was £46.99
Quick View >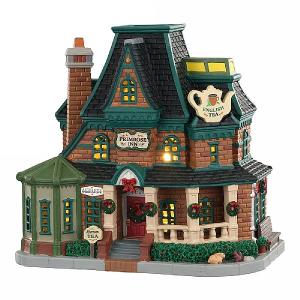 New for 2020
Lemax Primrose Inn
£37.99

was £49.99
Quick View >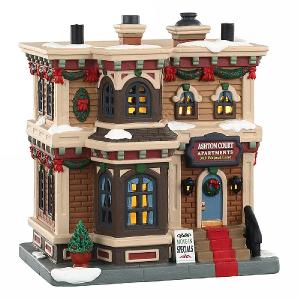 New for 2020
Lemax Ashton Court Apartments
£25.99

was £34.99
Quick View >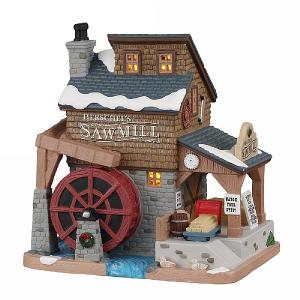 New for 2020
Lemax Herschel's Sawmill
£32.99

was £44.99
Quick View >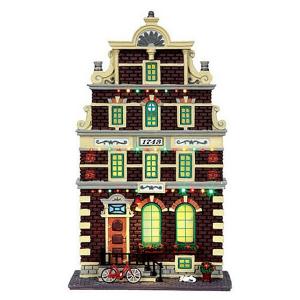 Lemax Mr. Van Halen
£44.99

was £59.99
Quick View >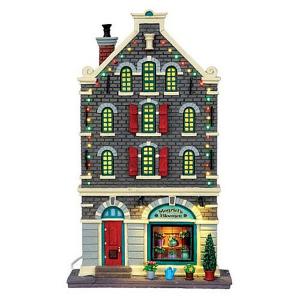 Lemax Magriet's Flowers
£48.99

was £64.99
Quick View >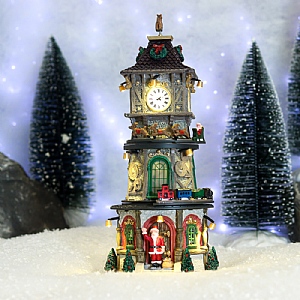 Lemax Christmas Clock Tower
£69.99

was £89.99
Quick View >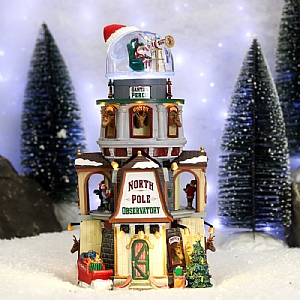 Lemax North Pole Observatory
£109.99

was £129.99
Quick View >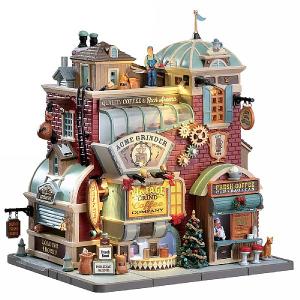 Lemax Vintage Grind Coffee Company
£104.99

was £119.99
Quick View >
Be the first to write a review
Feel free to leave a review of this product, good or bad it helps other customers with their buying decision