Lifestyle Garden Solana Stacking Wheel Lounger
The Lifestyle Garden Solana Stacking Wheel Lounger is a perfect match and meet all criteria when you are looking for the best way to spend fine summer days in style and comfort.
Read more
Details
Why we love it:
LifestyleGarden® uses aluminium that is commonly used for boatbuilding and water-sensitive shore applications - the best choice for products used outdoors. Aluminium offers stability and robustness while also being lightweight and easy to move, making it ideal for outdoor furniture.
Aluminium components and products are coated with Duracoat®, polymer-based, multi-layer powder coating for effective protection from the weather.
The PVC coated polyester yarn has high strength and elasticity, providing optimum comfort and durability.
Duraboard® by LifestyleGarden® is an environmentally friendly material that is durable, highly UV-resistant and has a unique surface finish. Duraboard® is manufactured using recycled material.
What you need to know:
1 x Lifestyle Garden Solana Stacking Wheel Lounger
Dimensions: 201 x 84 x 94 (cm).
Lightweight but strong and stable.
Quick Drying, Weather & UV resistant.
Maintenance: Use soap and water to clean this set if it becomes soiled
5 Years Manufacturers Warranty on Aluminium, 3 Years on Duraboard & 2 Years on chair fabric. Restrictions apply.
Specification
Delivery & Returns
You May Also Be Interested in....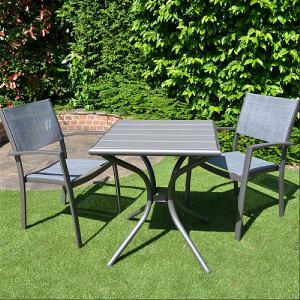 Lifestyle Garden Solana Bistro Set
£329.00
Quick View >
Other Products In This Category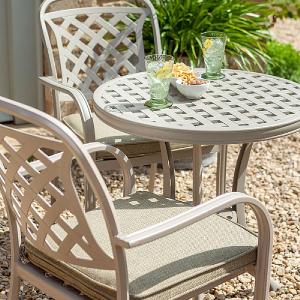 Hartman Berkeley Bistro Set
£399.00

RRP

£449.00
Quick View >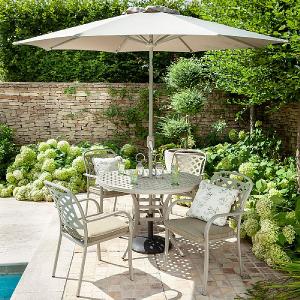 Hartman Berkeley 4 Seater Round Set
£849.00

RRP

£899.00
Quick View >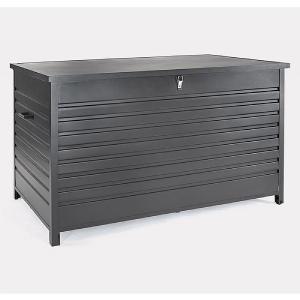 Kettler Large Aluminium Storage Box
£749.00
Quick View >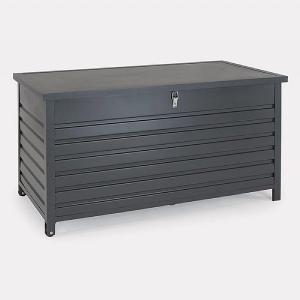 Kettler Medium Aluminium Storage Box
£499.00
Quick View >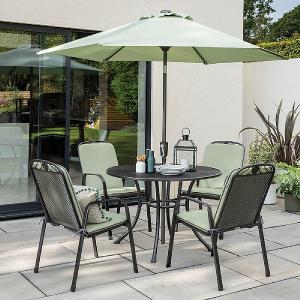 Kettler Siena 4 Seater Round Dining Set with Sage Cushions
£749.00
Quick View >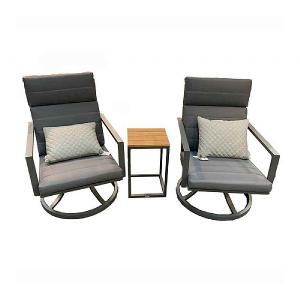 LIFE Maroon Lounge Duo
£1,199.00

RRP

£1,499.00
Quick View >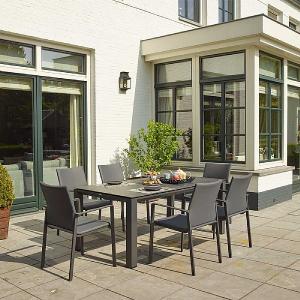 LIFE Sense Concept 6 Seater Dining Set
£1,899.00

RRP

£1,999.00
Quick View >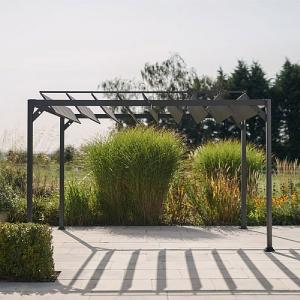 Kettler Panalsol Louvre 3m x 3.5m
£849.00

RRP

£899.00
Quick View >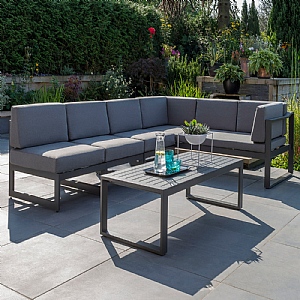 Kettler Versa Corner Lounge Set
£1,099.00

RRP

£1,399.00
Quick View >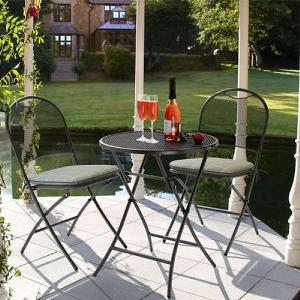 Kettler Café Napoli Bistro Set with Cushions
£229.00
Quick View >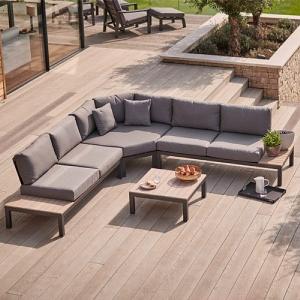 Kettler Elba Large Low Corner Lounge Set
£1,999.00

RRP

£2,149.00
Quick View >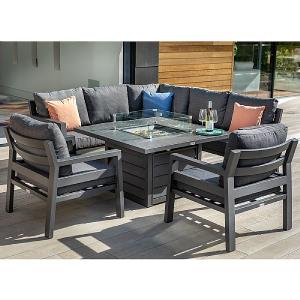 Hartman Somerton Casual Dining Firepit Set
£2,799.00

RRP

£2,999.00
Quick View >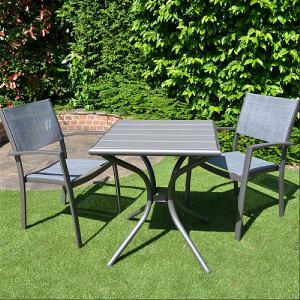 Lifestyle Garden Solana Bistro Set
£329.00
Quick View >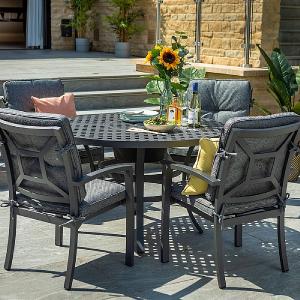 Hartman Rosario 4 Seater Round Firepit Dining Set
£1,099.00

RRP

£1,199.00
Quick View >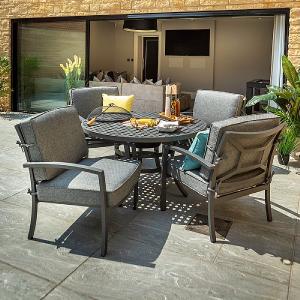 Hartman Rosario 4 Seater Round Firepit Lounge Set
£1,699.00
Quick View >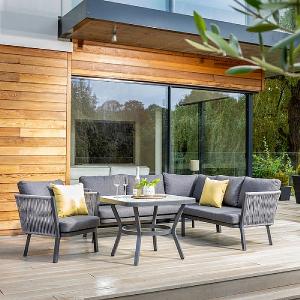 Hartman Dubai Square Casual Dining Set
£1,349.00

RRP

£1,499.00
Quick View >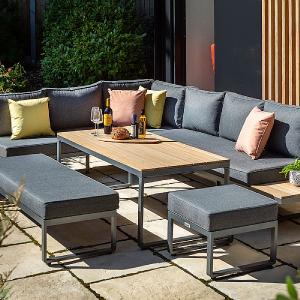 Hartman Singapore Rectangular Corner Lounge Set
£1,999.00

RRP

£2,499.00
Quick View >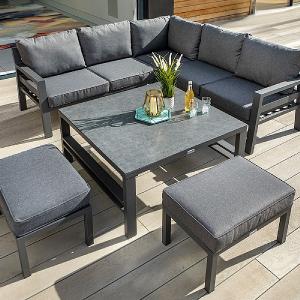 Hartman Somerton Corner Casual Lounge Set
£1,799.00
Quick View >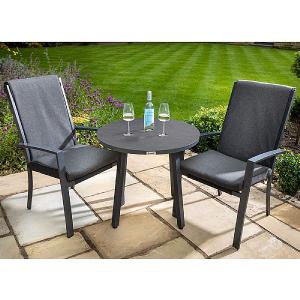 Hartman Somerton Bistro Set
£449.00
Quick View >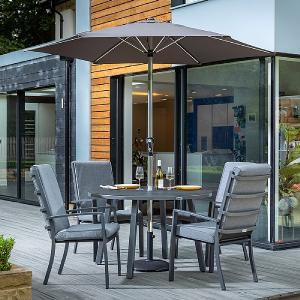 Hartman Somerton 4 Seater Round Dining Set
£999.00
Quick View >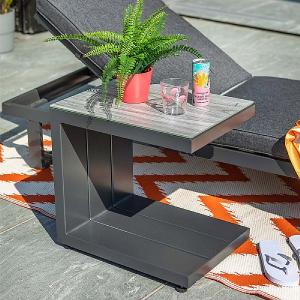 Hartman Cosmopolitan Side Table
£199.00
Quick View >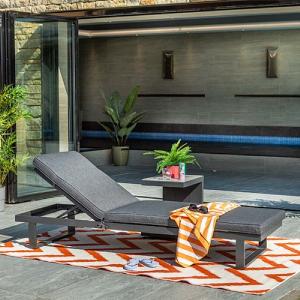 Hartman Cosmopolitan Lounger
£399.00
Quick View >
LIFE Timber Mini Corner Set
£2,349.00

RRP

£3,099.00
Quick View >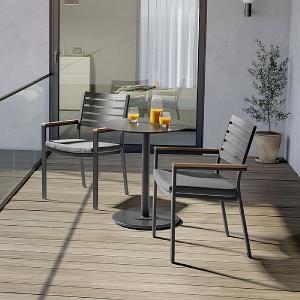 Kettler Elba Bistro Set
£399.00

RRP

£459.00
Quick View >
Be the first to write a review
Feel free to leave a review of this product, good or bad it helps other customers with their buying decision