Livistona rotundifolia
Known as the Table Palm or Footstool Palm, Livistona rotundifolia is a very attractive and elegant palm with large fan shaped leaves that almost form a complete circle!
Read more
Details
Why we love it:
It is smaller than most of the other palms, but Livistona rotundifolia can still grow up to 2m indoors - adding a fresh, tropical element to your living space
Also known as the Table Palm or Footstool Palm, it's popular as a green air purifier
It's a very elegant palm with gorgeous, glossy, green leaves
Easy to Maintain, this palm enjoys a bright location, with indirect sunlight. Keep the soil moist, but allow the top layer of soil to become slightly dry between watering
What you need to know:
Available in 2 heights (subject to availability): 48cm (17cm Pot) and 40cm (12cm Pot)
Palms need humidity, so it is recommended to mist the leaves regularly, or stand the pot on a tray of damp pebbles
Care Tip: Remove any brown leaves to encourage healthy growth
All of our House Plants arrive in their Plastic Pots, so you may wish to purchase a Pot Cover to maximise the decorative effect of your new plant
Please note that the plant height quoted is given as a guideline, and this may vary due to seasonality. The image above shows a 40cm height plant, and is for illustrative purposes only
Please remember this is a live product. Please make sure you're available to receive delivery or leave an alternative delivery message such as "leave with neighbour" during the checkout process
Specification
Delivery & Returns
You May Also Be Interested in....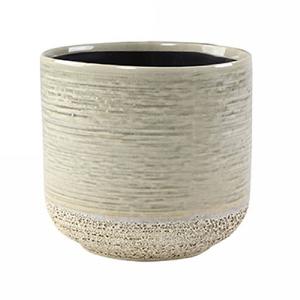 Ivyline Vasto Planter - Ivory (Various Sizes)
£17.99
Quick View >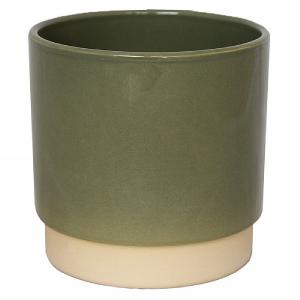 Ivyline Eno Pot - Green (Various Sizes)
£6.99
Quick View >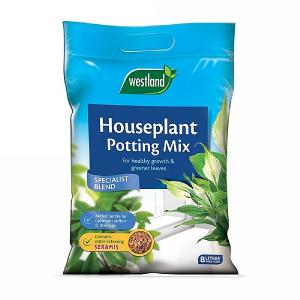 Westland Enriched House Plant Potting Mix 8 Litre
£3.99

was £4.99
Quick View >
Other Products In This Category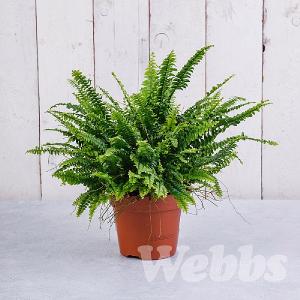 Boston Fern (Nephrolepis exaltata 'Green Lady')
£16.99
Quick View >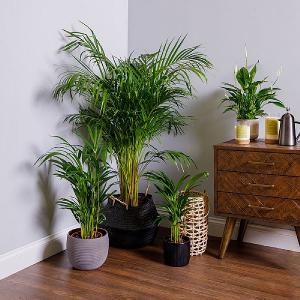 Areca Palm (Dypsis Lutescens) - Various Sizes
£6.99
Quick View >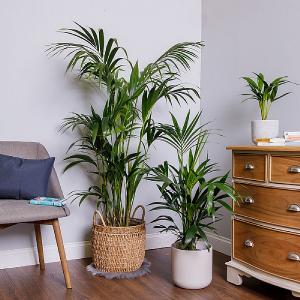 Kentia Palm (Howea Forsteriana) - Various Sizes
£34.99
Quick View >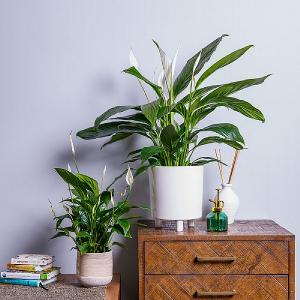 Peace Lily (Spathiphyllum) - Various Sizes
£6.99
Quick View >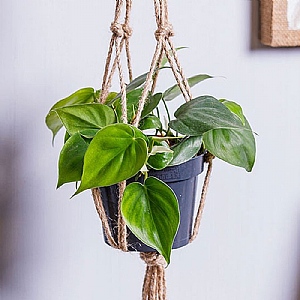 Heart Leaf (Philodendron scandens)
£59.99
Quick View >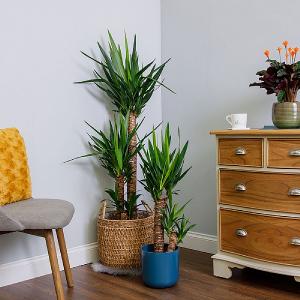 Yucca (Yucca Elephantipes) 2 Stem - Various Sizes
£59.99
Quick View >
Be the first to write a review
Feel free to leave a review of this product, good or bad it helps other customers with their buying decision