PestOff Peanut Squirrel Proof Bird Feeder
The PestOff Peanut Squirrel Proof Bird Feeder is the ultimate pest proof bird feeder. Fill with peanuts, suet pellets or dried mealworm
Read more
Details
Why we love it:
The PestOff Peanut Squirrel Proof Bird Feeder is fully pest proof. After 3 years of design and testing, this this the ultimate squirrel proof feeder

It is also feral pigeon, woodpigeon, magpie, jackdaw, crow and rat proof keeping all pests away from the peanuts

'Anti Gnawing Plates' around each seed access port prevent squirrels and rats from gnawing into the feeder

Garden birds will love it and the individually spring loaded feeding ports which only let songbirds feed not pests

When any force heavier than a song bird settles on the perch the hatch cover simply moves downwards blocking access to the seed

As the food ports are individually spring loaded this Squirrel Proof Bird Feeder prevents nuisance feed port closures caused by too many birds trying to access the feeder at one time

The top lid also acts as a squirrel baffle, preventing aerial attacks from squirrels.

A secondary metal baffle prevents seed clogging, a common problem with most feeders, and also shelters the bird from the elements whilst feeding

Easy to fill and clean, the PestOff Squirrel Proof Bird Feeder
has a huge 1.5 litre capacity so you won't have to fill it too often

This squirrel proof bird feeder comes in 3 variants (All the same product, the only difference being the seed port aperture component is different on each variant). The Peanut model is specifically designed for use with peanuts, suet pellets and also dried mealworm

What you need to know:

1 x PestOff Peanut Squirrel Proof Bird Feeder

3 years of design and testing

Fully pest and squirrel proof

No settings to adjust - Individually spring loaded feeding ports only let songbirds feed not pests

1.5 litre capacity

No seed clogging

Built in rain guard

Ideal for peanuts, suet pellets and dried mealworm

Designed in the UK

2 Year Guarantee
Specification
Delivery & Returns
You May Also Be Interested in....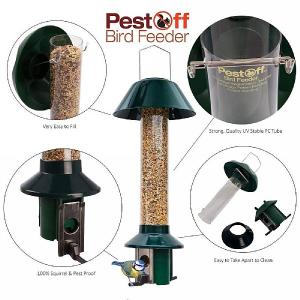 PestOff Mixed Seed Squirrel Proof Bird Feeder
£24.99
Quick View >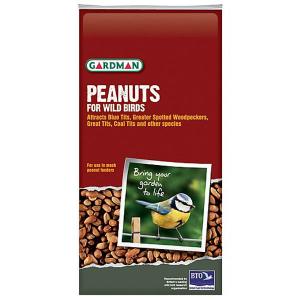 Peanuts for Wild Birds - 4kg
£14.99

was £15.99
Quick View >
Other Products In This Category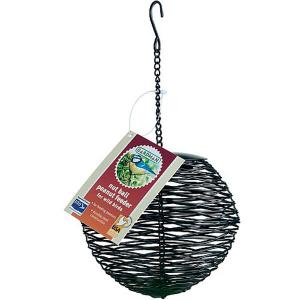 Nut Ball Peanut Feeder
£8.99
Quick View >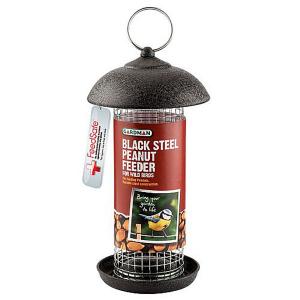 Black Steel Peanut Feeder
£6.99

was £9.99
Quick View >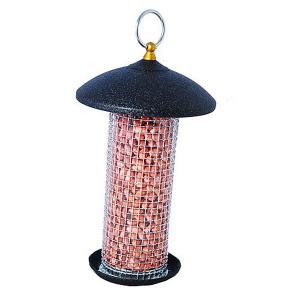 Large Black Steel Peanut Feeder
£9.99

was £12.99
Quick View >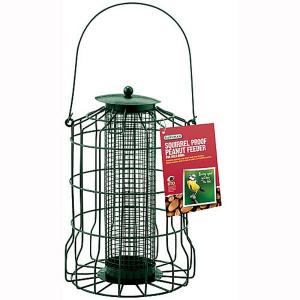 Squirrel Proof Peanut Feeder
£8.99

was £9.99
Quick View >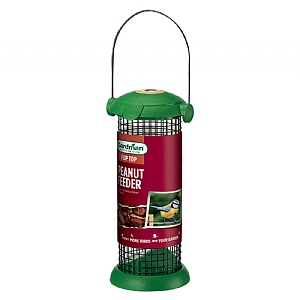 Flip Top Nut Feeder - 2 Sizes
£3.99

was £4.99
Quick View >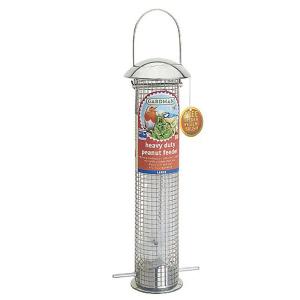 Heavy Duty Metal Nut Feeder - 2 sizes
£12.99
Quick View >
Be the first to write a review
Feel free to leave a review of this product, good or bad it helps other customers with their buying decision