PURITX Manuka, Cedar, Grapefruit Hand Sanitiser 250ml
Leave your hands feeling fragrant, refreshed and benefiting from their known natural goodness with the PURITX Manuka, Cedar, Grapefruit Hand Sanitiser 250ml . The natural plant based alcohol is proven to kill 99.9% of all bacteria and microbes
Read more
Details
Why we love it:
PURITX ensure that every bottle contains 99% natural ingredients, of which 29% are organic. All components are sourced responsibly and ethically
Every bottle of Puritx contains the highest concentration of organic Aloe Vera possible. Once the alcohol evaporates from your hands you are left with just the essential oils and 99% pure aloe vera.
Aloe Vera contains powerful antioxidants, enzymes, Vitamins A and C. Some of these compounds can help inhibit the growth of harmful bacteria. There's evidence that topical application has shown to soften skin, increase collagen production and improve skin elasticity.
The 70% alcohol contained in each bottle of Puritx, is distilled from grain grown in England
Beautiful essential oil blends that will leave your hands feeling fragrant, refreshed and benefiting from their known natural goodness.
What you need to know:
Pure essential oils
99.9% Organic Aloe Vera
70% Natural plant based alcohol. Proven to kill 99.9% of all bacteria.
Vegan friendly
Manufactured in the UK
Specification
Delivery & Returns
Other Products In This Category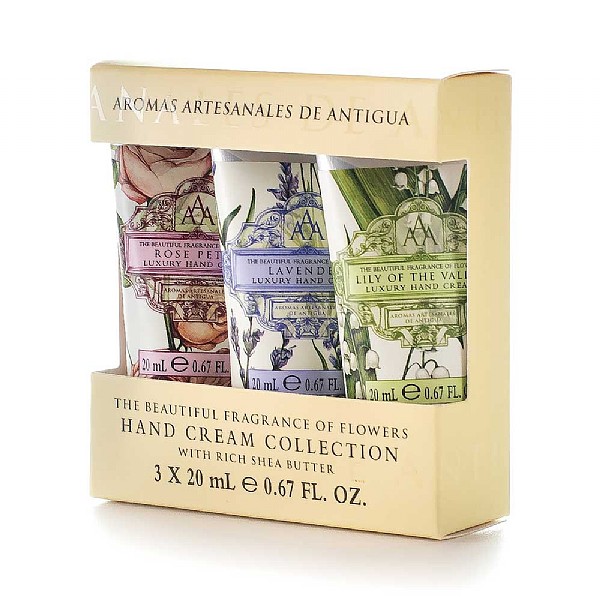 AAA Floral Mini Hand Cream Set
£6.49
Quick View >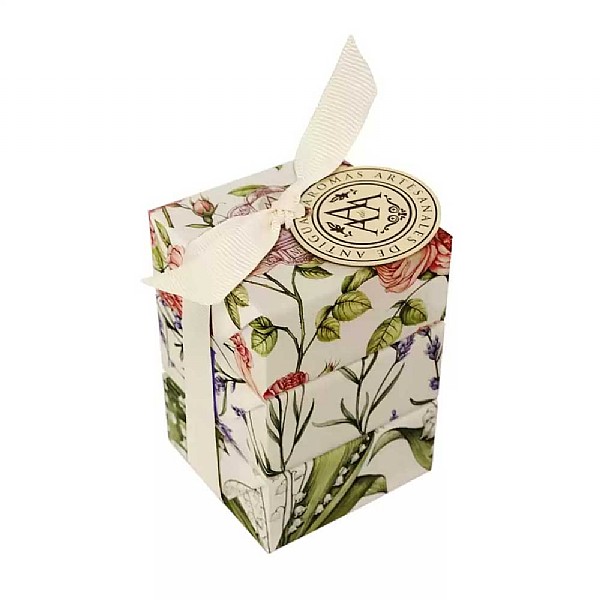 AAA Floral Mini Soap Set
£6.49
Quick View >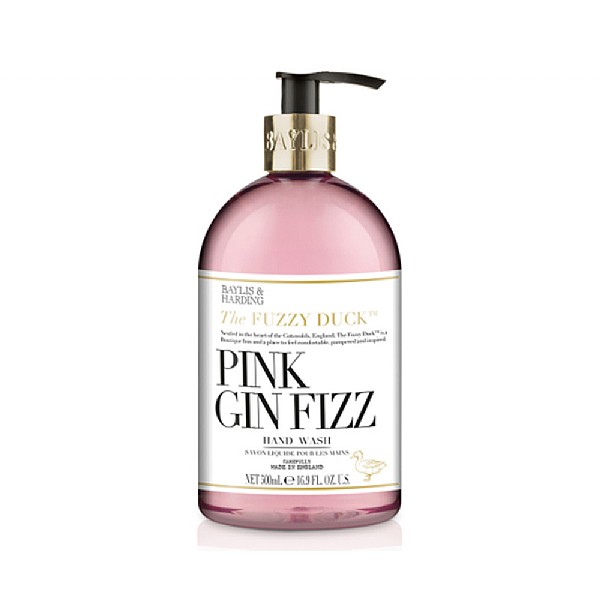 Baylis & Harding Fuzzy Duck Pink Gin Fizz Hand Wash 500ml
£3.99
Quick View >
Heathcote & Ivory In The Garden Hand Cream 3x30ml
£7.99
Quick View >
Heathcote & Ivory In The Garden Tea-Break Essentials Gift Set
£18.99
Quick View >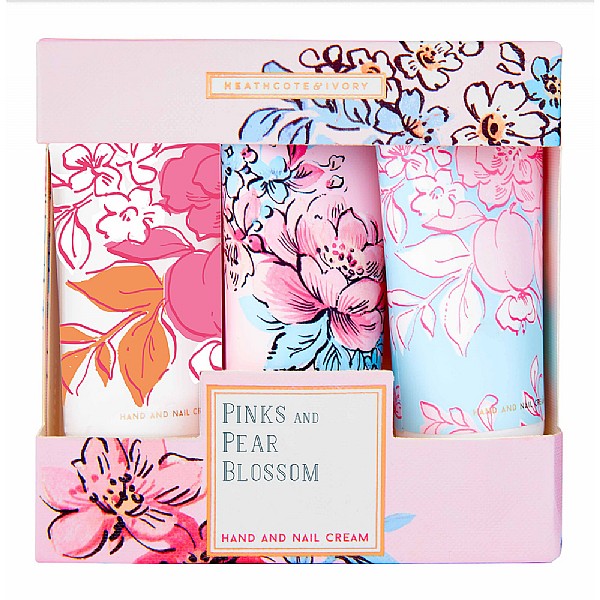 Pink & Pear Blossom Hand Cream 3x30ml
£6.99
Quick View >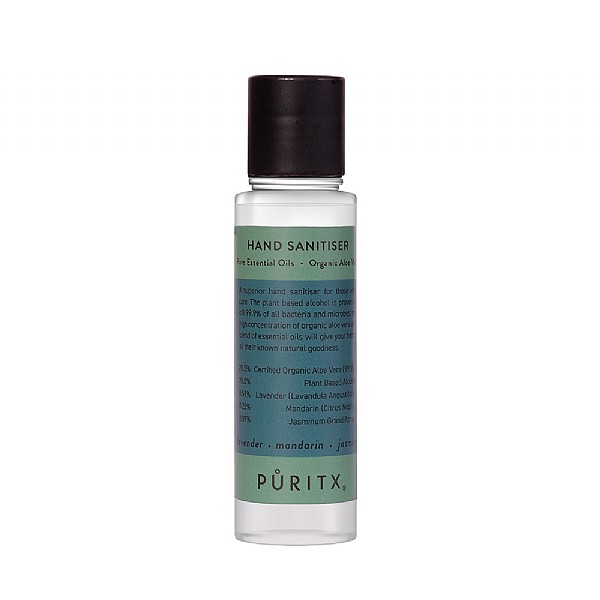 PURITX Lavender, Mandarin & Jasmine Hand Sanitiser 60ml
£4.49
Quick View >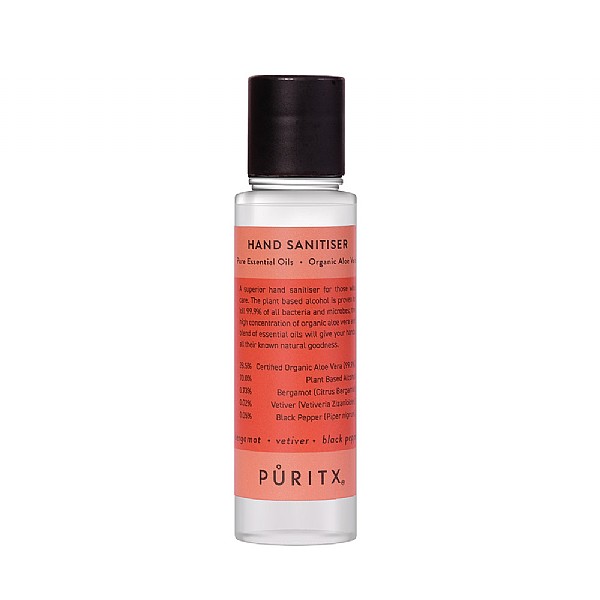 PURITX Bergamot, Vetiver & Black Pepper Hand Sanitiser 60ml
£4.49
Quick View >
Heathcote & Ivory In The Garden Body Scrub 5x40g
£9.99
Quick View >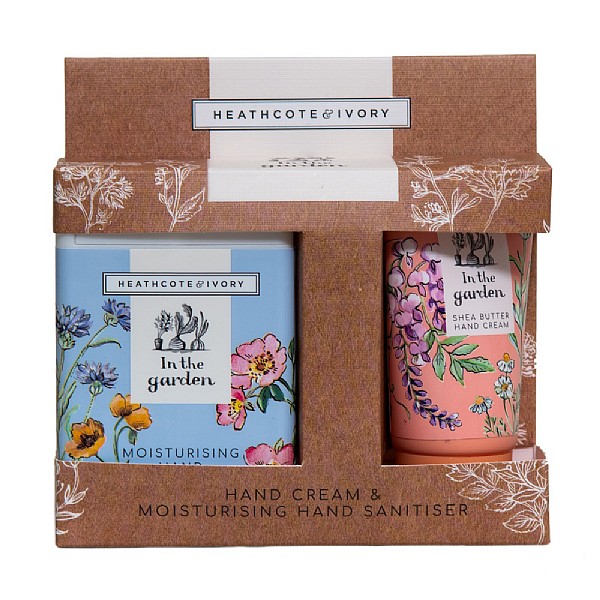 Heathcote & Ivory In The Garden Hand Cream & Sanitise Gift Set
£6.99
Quick View >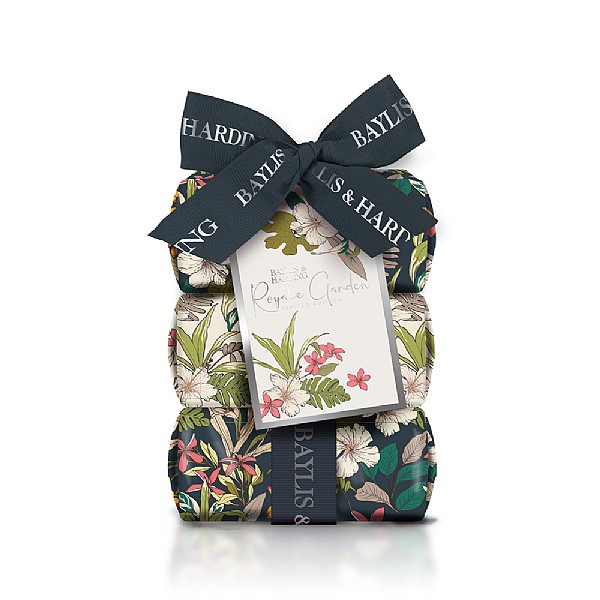 Baylis & Harding Royale Garden Verbena & Chamomile Luxury Soap Gift Set
£7.99
Quick View >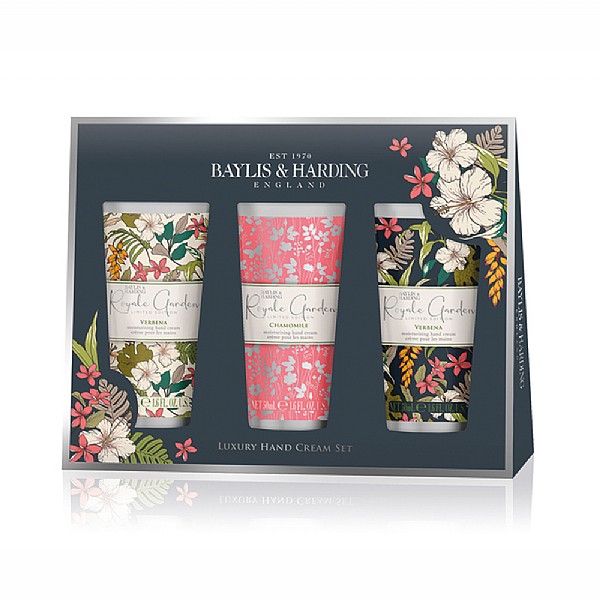 Baylis & Harding Royale Garden Verbena & Chamomile Luxury Hand Cream Gift Set
£7.99
Quick View >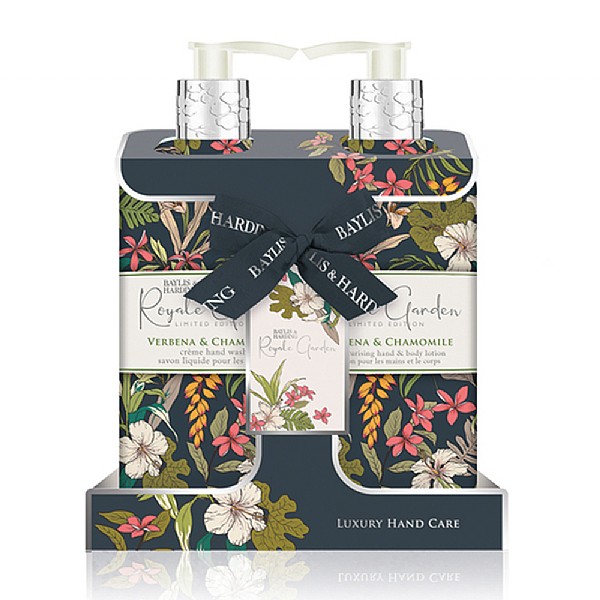 Baylis & Harding Royale Garden Verbena & Chamomile Luxury Hand Care Set
£8.99
Quick View >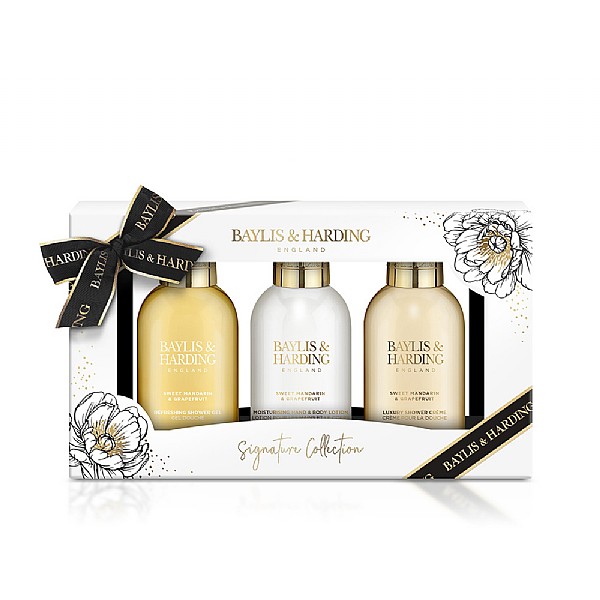 Baylis & Harding Sweet Mandarin & Grapefruit Trio Gift Set
£7.99
Quick View >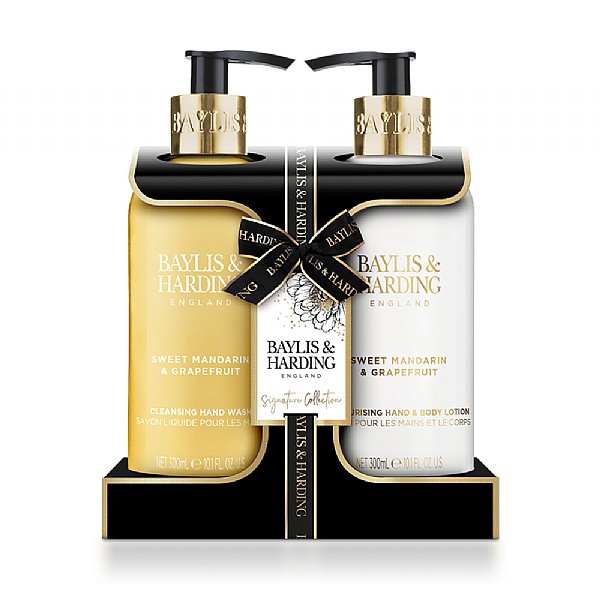 Baylis & Harding Sweet Mandarin & Grapefruit 2 Bottle Hand Care Set
£7.99
Quick View >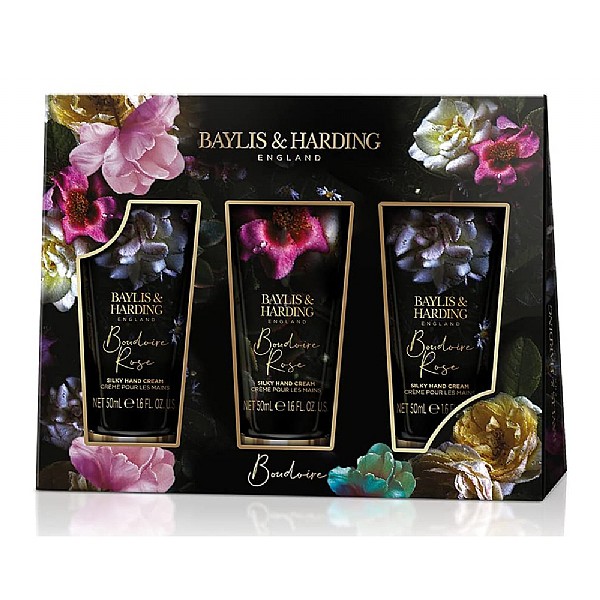 Baylis & Harding Boudoire Rose Hand Cream Set
£6.99
Quick View >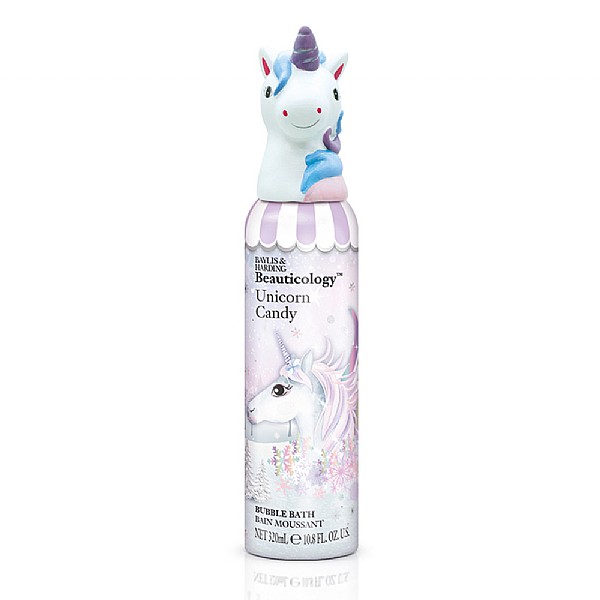 Baylis & Harding Beauticology Bath Bubbles
£4.99
Quick View >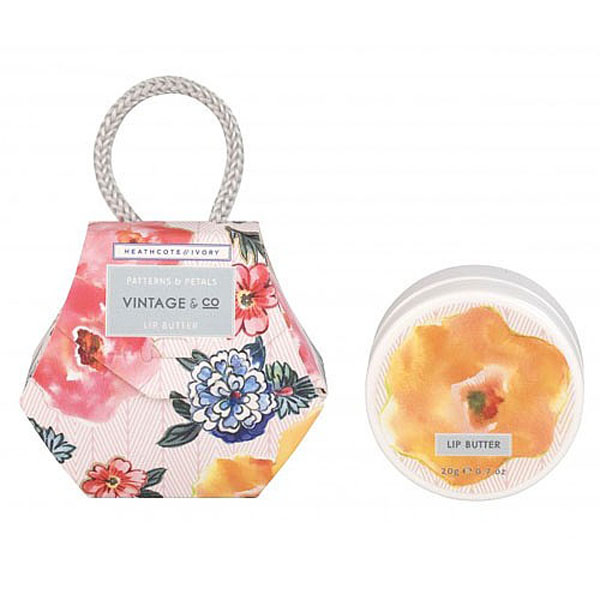 Patterns & Petals Lip Butter 20g
£5.99
Quick View >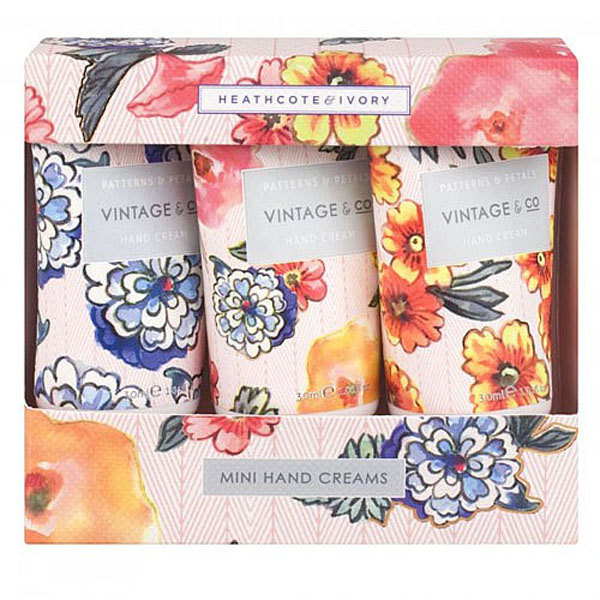 Patterns & Petals Mini Hand Creams
£6.99
Quick View >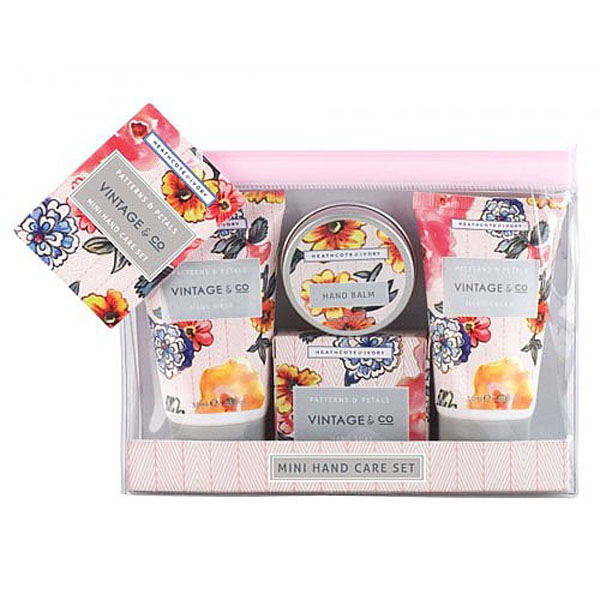 Patterns & Petals Mini Hand Care Set
£8.99
Quick View >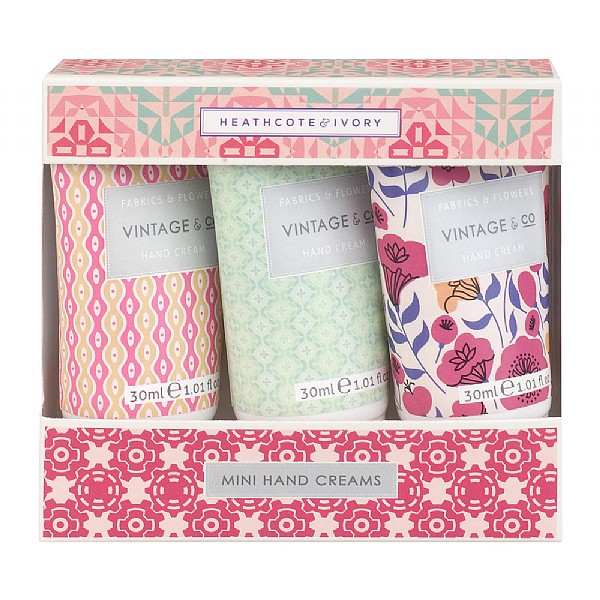 Heathcote & Ivory Vintage Fabric & Flowers Hand Cream 3x30ml
£6.99
Quick View >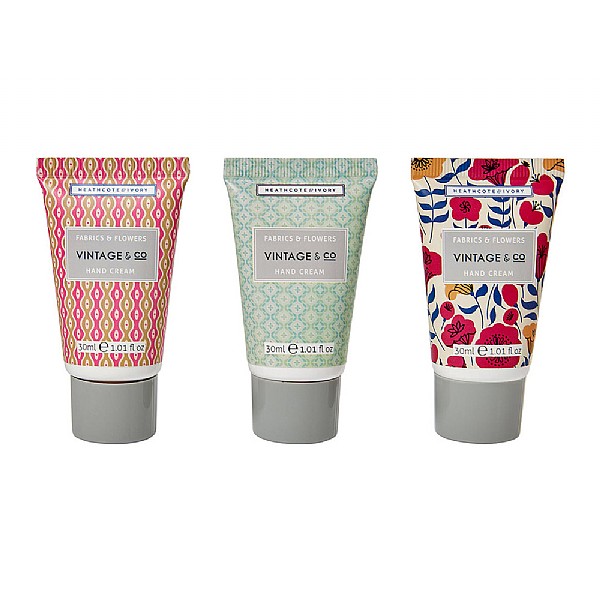 Heathcote & Ivory Vintage Fabric & Flowers Mini Hand Care Gift Set
£8.99
Quick View >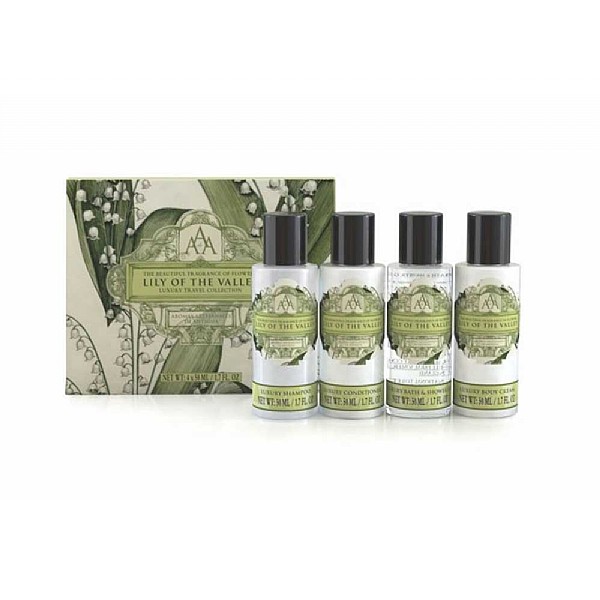 AAA Lily of the Valley Floral Travel Set
£5.99
Quick View >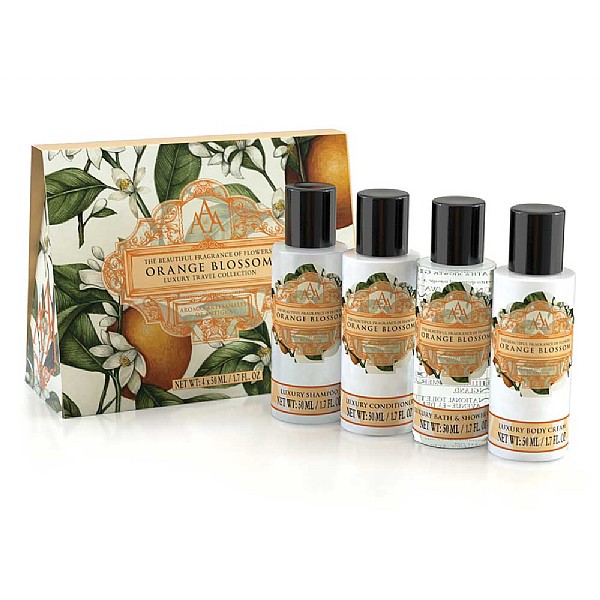 AAA Orange Blossom Floral Travel Set
£5.99
Quick View >
Be the first to write a review
Feel free to leave a review of this product, good or bad it helps other customers with their buying decision