RHS Radish Rudi Seeds
Produced by Mr Fothergill's in partnership with the RHS, Radish Rudi seeds are a fast growing variety with crisp and tasty roots
Read more
Details
Why we love it:
Radishes are one of the easiest crops to grow from seed, and RHS Radish Rudi is a fast growing variety with excellent flavour and crisp globe shaped roots
These RHS Radish Rudi seeds are produced by Mr Fothergill's Seeds in partnership with the Royal Horticultural Society and the variety has won an RHS Award of Garden Merit for reliability and good performance
Slow to turn woody and showing good resistance to downy mildew, Rudi produces higher quality crops over a longer harvest season
What you need to know:
1 x RHS Radish Rudi
Contains approximately 500 seeds
Height x Spread: 30cm x 15cm
Prefers full sun
RHS AGM
Choose a sunny, sheltered spot with free-draining soil and sow sparingly direct where they are to grow, in shallow drills. Thinning is not necessary: taking care not to disturb other roots, pull out the largest as they reach the size of a marble, when they're at their tenderest. The rest will grow to fill the space they leave. Sow half a row every two or three weeks to have just the right amount to harvest all season long
Sow: February-September
Harvest: April-October
Specification
Delivery & Returns
You May Also Be Interested in....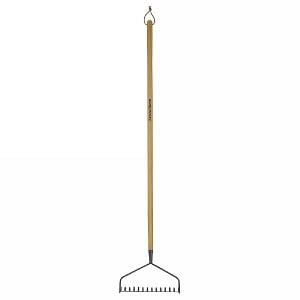 Kent & Stowe Carbon Steel Long Handled Soil Rake
£22.99
Quick View >
Other Products In This Category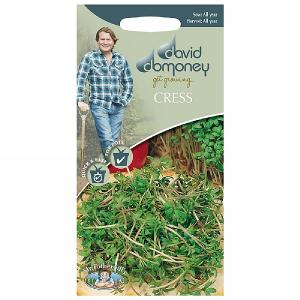 David Domoney Cress Fine Curled Seeds
£2.15
Quick View >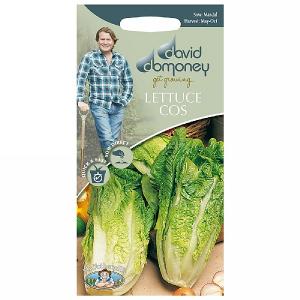 David Domoney Cos Tantan Lettuce Seeds
£2.40
Quick View >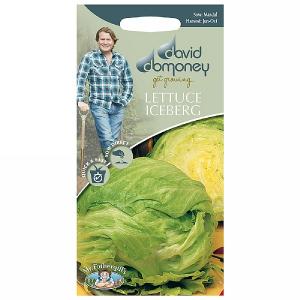 David Domoney Iceberg Balmoral Lettuce Seeds
£2.40
Quick View >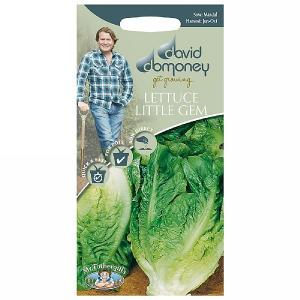 David Domoney Little Gem Delight Lettuce Seeds
£1.85
Quick View >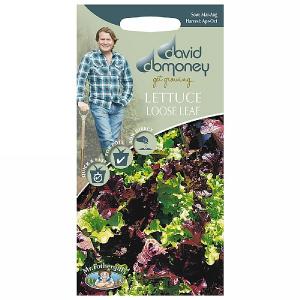 David Domoney Red & Green Loose Leaf Lettuce Seeds
£2.40
Quick View >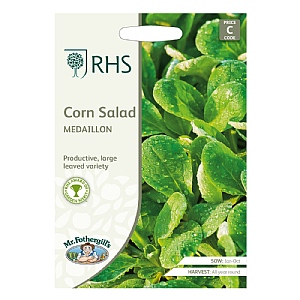 RHS Corn Salad Medaillon Seeds
£2.15
Quick View >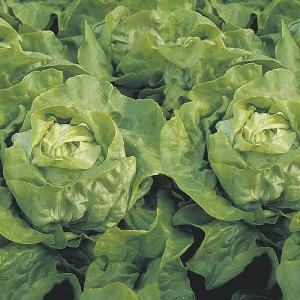 RHS Lettuce Clarion Butterhead Seeds
£2.40
Quick View >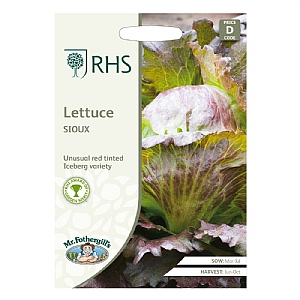 RHS Lettuce Sioux Crisphead Seeds
£2.40
Quick View >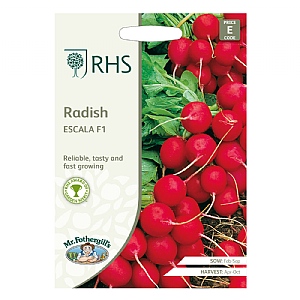 RHS Radish Escala F1 Seeds
£2.55
Quick View >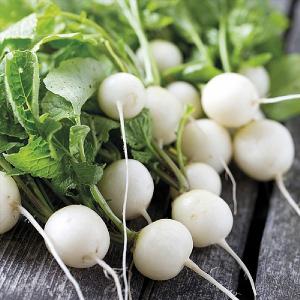 RHS Radish Ping Pong Seeds
£2.55
Quick View >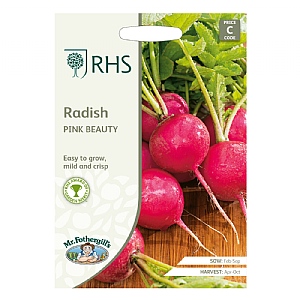 RHS Radish Pink Beauty Seeds
£2.15
Quick View >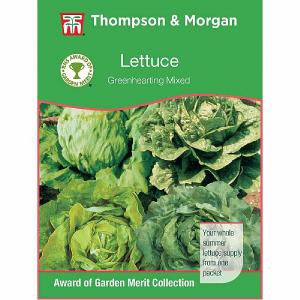 Thompson & Morgan Award of Garden Merit Lettuce Greenhearting Mixed
£2.99
Quick View >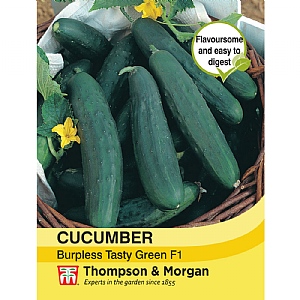 Cucumber Burpless Tasty Green - 10 Seeds
£2.99
Quick View >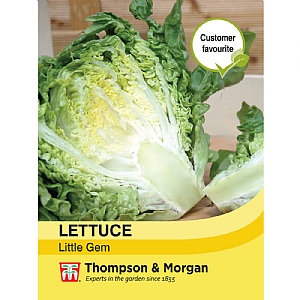 Lettuce Little Gem - 1250 Seeds
£2.29
Quick View >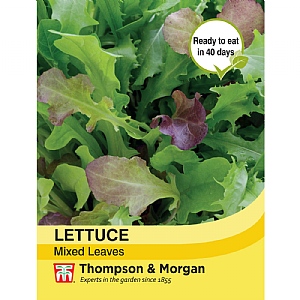 Lettuce Salad Leaves Mixed
£2.79
Quick View >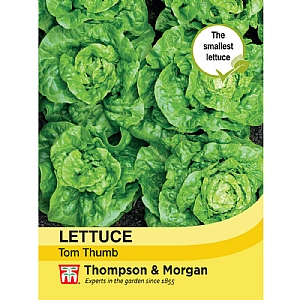 Lettuce Tom Thumb - 1350 Seeds
£2.29
Quick View >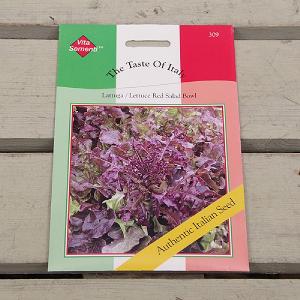 Thompson & Morgan The Taste of Italy Lattuga Red Salad Bowl
£1.99
Quick View >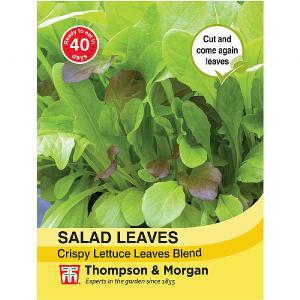 Thompson & Morgan Salad Leaves - Crispy Lettuce Blend
£2.49
Quick View >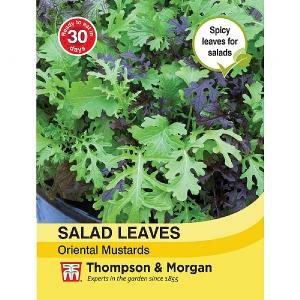 Thompson & Morgan Salad Leaves - Oriental Mustards
£2.29
Quick View >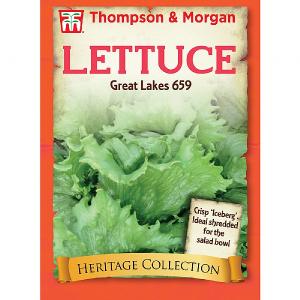 Thompson & Morgan Lettuce Great Lakes 659
£2.29
Quick View >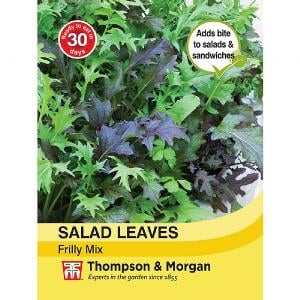 Thompson & Morgan Salad Leaves - Frilly Mix
£2.99
Quick View >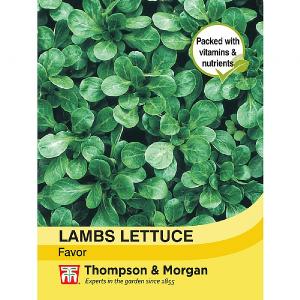 Thompson & Morgan Lambs Lettuce Favor
£2.29
Quick View >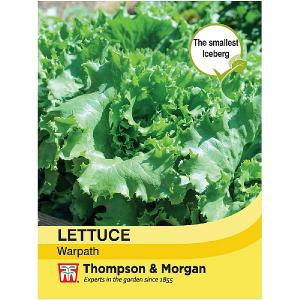 Thompson & Morgan Lettuce Warpath
£2.69
Quick View >
Be the first to write a review
Feel free to leave a review of this product, good or bad it helps other customers with their buying decision