RHS Supreme Green Lawn Seed With Rootgrow (Various Sizes)
This premium lawn seed, together with the mycorrhizal fungi, provides all you need for excellent results every time
Read more
Details
Why we love it:
Supreme green lawn seed is suitable for creating new lawns, or for overseeding and repairing worn patches in established lawns
These grasses become established very quickly, and have been chosen because of their natural toughness and vitality
They will produce a good-looking and hard wearing lawn that will cope easily with everyday family use
This lawn seed comes with 'rootgrow' mycorrhizal fungi. This beneficial fungi is something that slowly builds up in established lawns, helping them take up nutrients from the soil. When used in conjunction with the seed, it will ensure the new lawn gets off to a flying start by increasing the uptake of water and nutrients, make it more resistant to patching and reduce the effects of compaction
Empathy is about making a choice to garden with minimal use of chemicals whilst maximising plant growth and health
Empathy products are biological, they will benefit your plants not just over a few months but through their lifetime and are designed to treat the soil as well as the plant
What you need to know:
1 x RHS Supreme Green Lawn Seed With Rootgrow (Various Sizes)
The 1kg pack will cover up to 28m2 for a new lawn or 40m2 when using as a patch and repair pack
Contains: 'rootgrow' mycorrhizal fungi
Keeps working for the whole season
Can be used in full sun, shade and on worn areas and patches
May be sown from March to October. However, for best results, sow lawn seed in the spring from March to May, and in the early autumn from mid September through to mid October
Specification
Delivery & Returns
You May Also Be Interested in....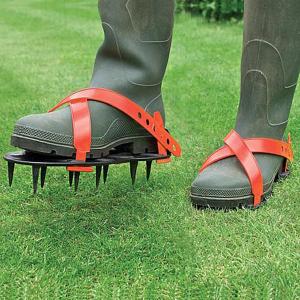 Super Tough Lawn Spike Shoes
£12.99

RRP

£16.99
Quick View >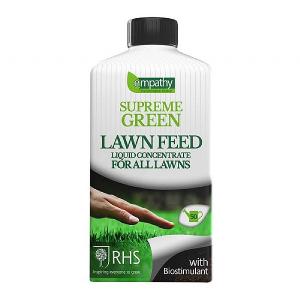 Empathy Supreme Green Lawn Feed Liquid Seaweed Stimulant 1 Litre
£6.99

RRP

£7.99
Quick View >
Other Products In This Category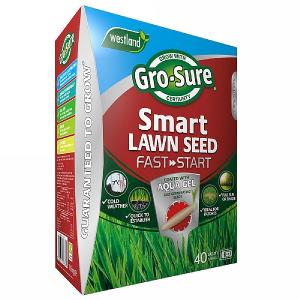 Westland Gro-Sure Smart Seed Fast Start - 40sq.m
£19.99
Quick View >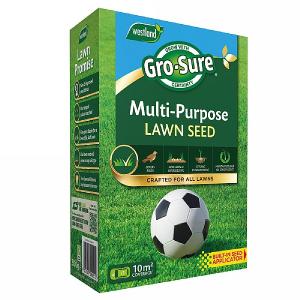 Westland Gro-sure Multi-Purpose Lawn Seed - 10sq.m
£8.99
Quick View >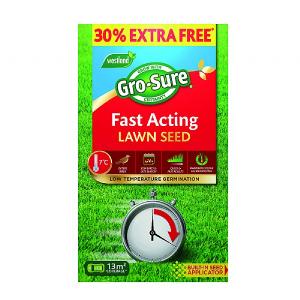 Gro-sure Fast Acting Lawn Seed 10m2 + 30% Extra Free Box 13sq.m
£5.99

RRP

£8.99
Quick View >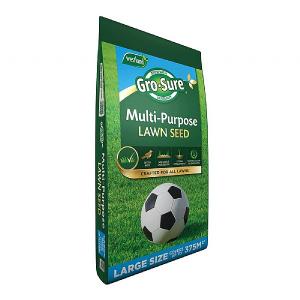 Westland Gro-Sure Multi Purpose Lawn Seed 375m2
£42.99

RRP

£74.99
Quick View >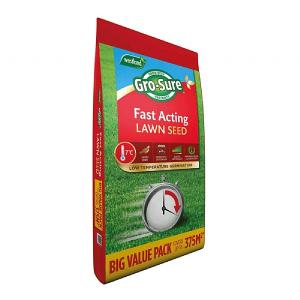 Westland Gro-sure Fast Acting Lawn Seed 375m2
£52.99

RRP

£79.99
Quick View >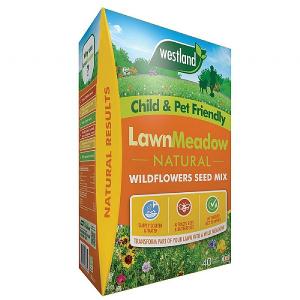 Westland Lawn Meadow Seed 40m2 Box 40sq.m
£12.99
Quick View >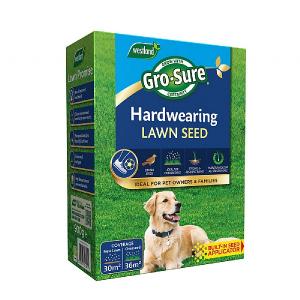 Gro-sure Hard Wearing Lawn Seed 30sq.m Box
£16.99
Quick View >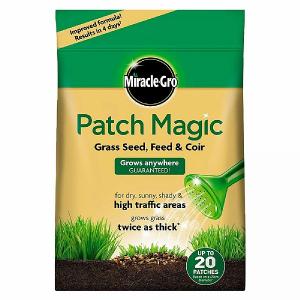 Miracle-Gro Patch Magic Grass Seed, Feed & Coir Bag - 20 Patch Bag (1.5kg)
£18.99
Quick View >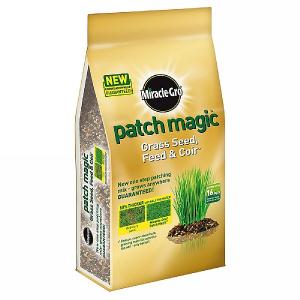 Miracle Gro Patch Magic Grass Seed, Feed & Coir Bag 3.6kg
£33.99
Quick View >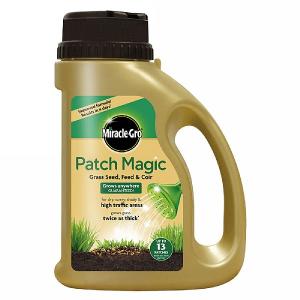 Miracle Gro Patch Magic Grass Seed, Feed & Coir Jug 1015g
£11.99
Quick View >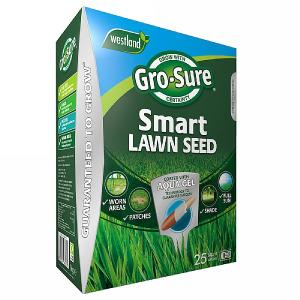 Westland Gro-Sure Smart Seed - 25sq.m
£14.99
Quick View >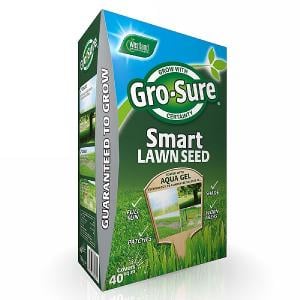 Westland Gro-Sure Smart Lawn Seed 40m2
£16.99

RRP

£19.99
Quick View >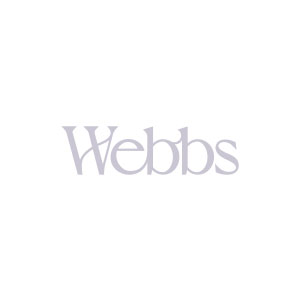 Westland Gro-Sure Multi Purpose Lawn Seed 5m2
£5.99
Quick View >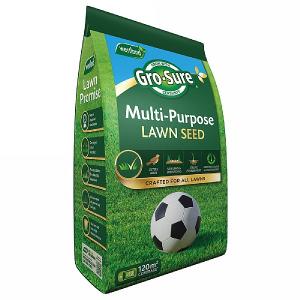 Westland Gro-sure Multi-Purpose Lawn Seed - 120sq.m
£39.99
Quick View >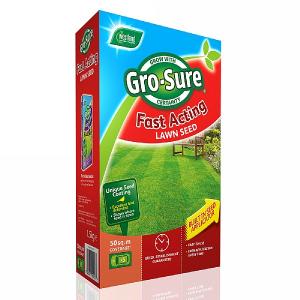 Westland Gro-Sure Fast Acting Lawn Seed 50m2
£21.99
Quick View >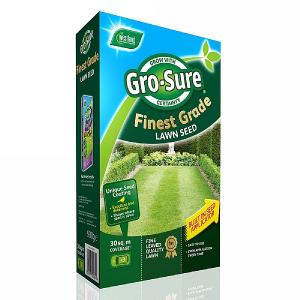 Westland Gro-Sure Finest Lawn Seed 30m2
£19.99
Quick View >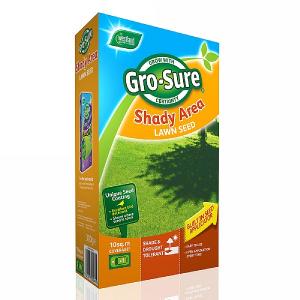 Westland Gro-Sure Shady Lawn Seed 10m2
£10.99
Quick View >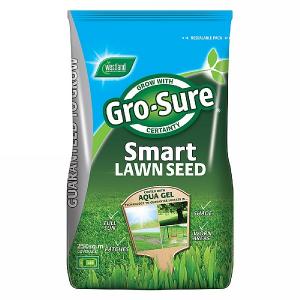 Westland Gro-Sure Smart Lawn Seed 250m2
£49.99

RRP

£79.99
Quick View >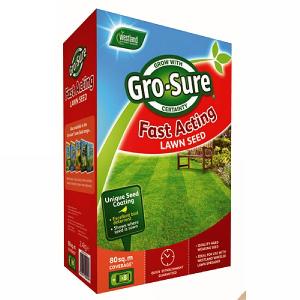 Westland Gro-Sure Fast Acting Lawn Seed 80m2
£29.99
Quick View >
Be the first to write a review
Feel free to leave a review of this product, good or bad it helps other customers with their buying decision