Thompson & Morgan Brussels Sprout Brilliant F1 Hybrid
Similar maturity to the old favourite Peer Gynt, producing firm, flavoursome, round, commercial quality buttons which hold well for several weeks on the stem. Ideal for September to November harvest. A later planting will provide buttons for Christmas.
Read more
Details
Why we love it:
Firm, flavoursome buttons
Cropping from early autumn to Christmas
What you need to know:
1 x Thompson & Morgan Brussels Sprout Brilliant F1 Hybrid
Number of Seeds: 30
Eventual Plant Height: Up To 75cm (29.5in)
Eventual Plant Spread: Up To 50cm (19.7in)
Hardiness & Longevity: Hardy Annual
Ideal For: Kitchen Garden
Position In: Full Sun
Sowing Months: February-May
Harvest Months: September to November
Sowing Instructions: Sow thinly into a well-prepared seed bed, 1cm (1/2in) deep in drills 30cm (12in) apart.
Growing Information: Transplant when large enough to handle, usually 5-6 weeks from sowing. Plant out at a spacing of 75cm x 75cm (30in x 30in) between plants. Water well until plants are established and especially during dry weather. To avoid danger of clubroot, grow brassicas (cabbages, sprouts, cauliflowers, etc) on a different site each year.
Specification
Delivery & Returns
Other Products In This Category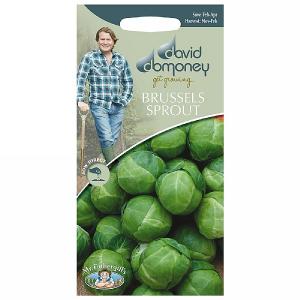 David Domoney Brussels Sprout Brest F1 Seeds
£3.60
Quick View >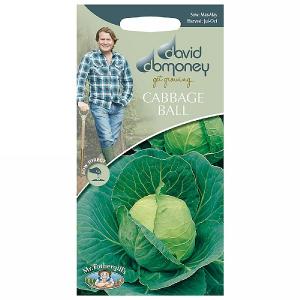 David Domoney Cabbage Ball Golden Acre/Primo (II) Seeds
£1.85
Quick View >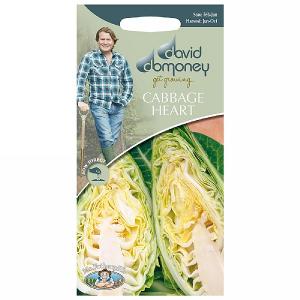 David Domoney Cabbage Heart Dutchman F1 Seeds
£3.60
Quick View >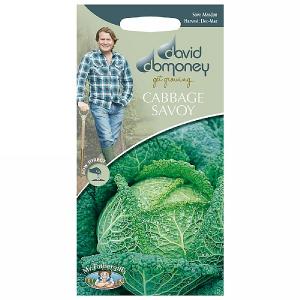 David Domoney Savoy Ormskirk Cabbage Seeds
£1.85
Quick View >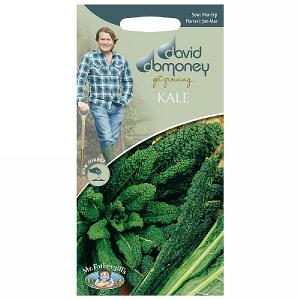 David Domoney Kale Black Tuscany Seeds
£1.85
Quick View >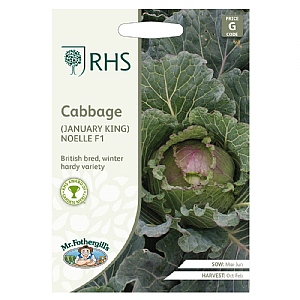 RHS Cabbage January King Noelle F1 Seeds
£3.10
Quick View >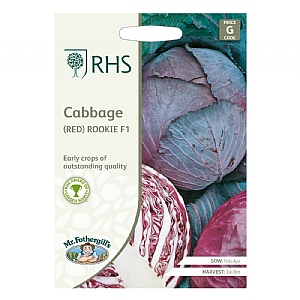 RHS Cabbage Red Rookie F1 Seeds
£3.10
Quick View >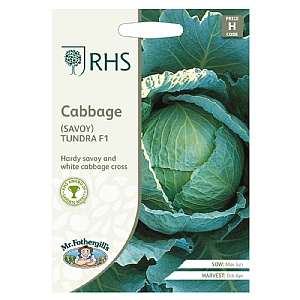 RHS Cabbage Savoy Tundra F1 Seeds
£3.60
Quick View >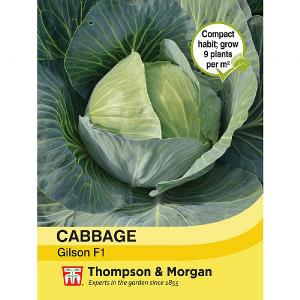 Thompson & Morgan Cabbage Gilson
£2.49
Quick View >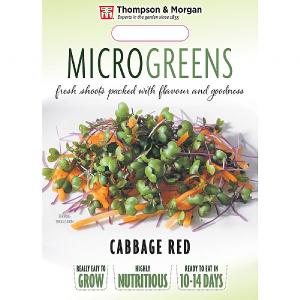 Thompson & Morgan Microgreens Cabbage Red
£2.99
Quick View >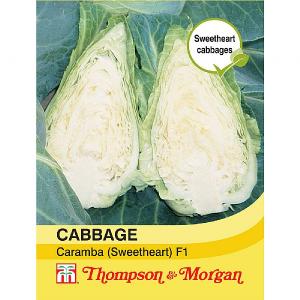 Thompson & Morgan Cabbage Caramba F1 Hybrid (Sweetheart Type)
£3.69
Quick View >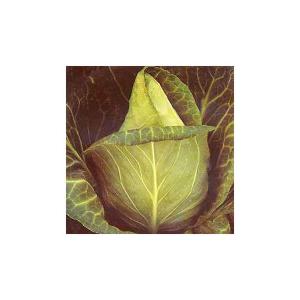 Cabbage (Spring) Advantage F1 Hybrid - 50 Seeds
£2.29
Quick View >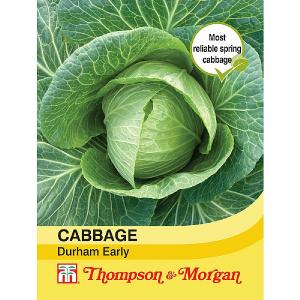 Thompson & Morgan Cabbage Durham Early
£2.49
Quick View >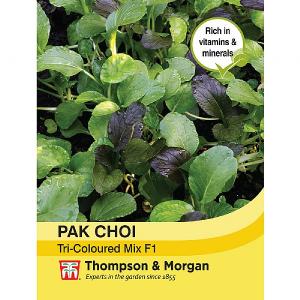 Thompson & Morgan Pak Choi (Chinese Cabbage) Tricoloured Mix F1 Hybrid
£2.99
Quick View >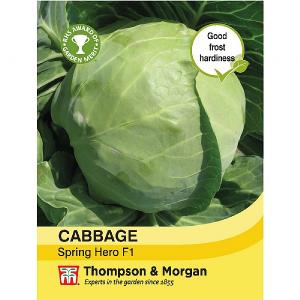 Thompson & Morgan Cabbage Spring Hero F1 Hybrid
£2.99
Quick View >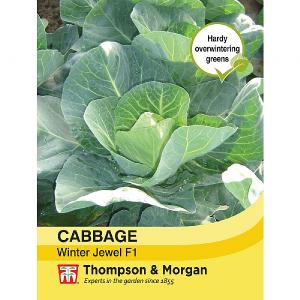 Thompson & Morgan Cabbage Winter Jewel F1 Hybrid
£2.99
Quick View >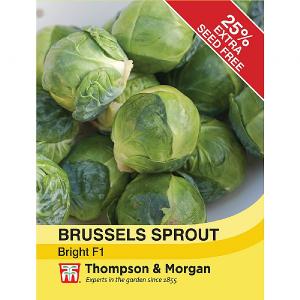 Thompson & Morgan Brussels Sprout Bright F1 Hybrid
£2.79
Quick View >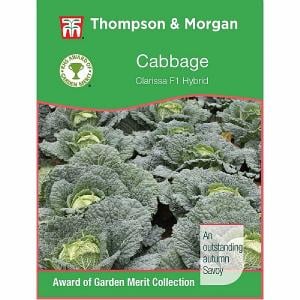 Thompson & Morgan Award of Garden Merit Cabbage Savoy Clarissa
£2.99
Quick View >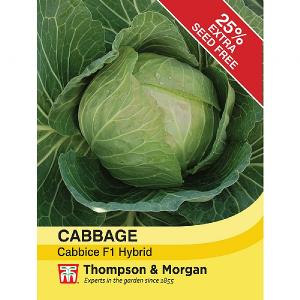 Thompson & Morgan Cabbage Cabbice F1 Hybrid
£2.79
Quick View >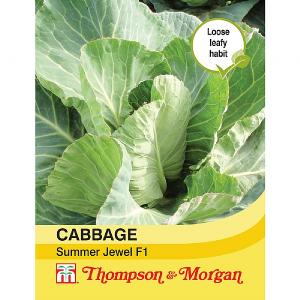 Thompson & Morgan Cabbage Summer Jewel F1 Hybrid
£2.49
Quick View >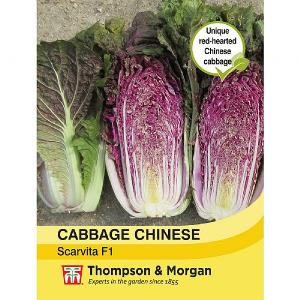 Thompson & Morgan Cabbage Chinese Scarvita F1 Hybrid
£3.49
Quick View >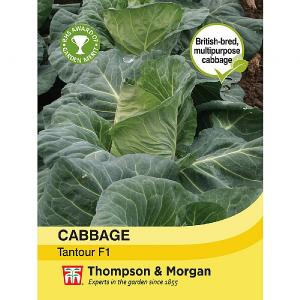 Thompson & Morgan Cabbage Tantour F1 Hybrid
£2.99
Quick View >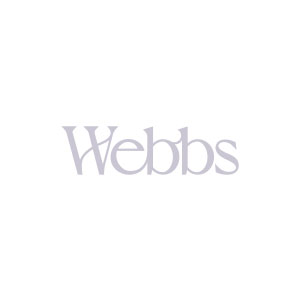 Thompson & Morgan Award of Garden Merit Brussels Sprout Marte F1 Hybrid
£3.49
Quick View >
Be the first to write a review
Feel free to leave a review of this product, good or bad it helps other customers with their buying decision