Thompson & Morgan Cabbage Cabbice F1 Hybrid
A delicious, summer/early winter salad alternative to shredded iceberg lettuce. Thick, very crunchy leaves with a mild sweetness, and non-peppery but distinctive taste. A larger, pale green headed 'Primo' type, heads 1 to 2kgs, dependant on plant spacing, 90 days from transplant. Cut heads store for up to 2 weeks in the refrigerator.
Read more
Details
Why we love it:
An intensely sweet cabbage
Perfect for use in salads and coleslaw's
Will perform in almost any free-draining soils
What you need to know:
1 x Thompson & Morgan Cabbage Cabbice F1 Hybrid
Number of Seeds: 30
Eventual Plant Height: Up To 40cm (15.7in)
Eventual Plant Spread: Up To 50cm (19.7in)
Hardiness & Longevity: Hardy Annual
Ideal For: Kitchen Garden
Position In: Full Sun
Sowing Months: March-July
Harvest Months: August to October
Sowing Instructions: Sow in individual pots or a seed tray of good seed compost and cover with 6mm (¼in) of compost or vermiculite, at a minimum of 15C (60F), until germination which takes around 7 days. Alternatively, can be sown thinly in a prepared seedbed 13mm (½in) deep, allowing 30cm (12in) between rows.
Growing Information: Transplant seedlings when large enough to handle into larger pots, or transplant from the seedbed around 5 weeks from sowing. Allow 50cm x 35cm (20in x 14in) between plants, wider spacing will produce larger and heavier heads. Plant firmly and water well until plants are established.
Specification
Delivery & Returns
Other Products In This Category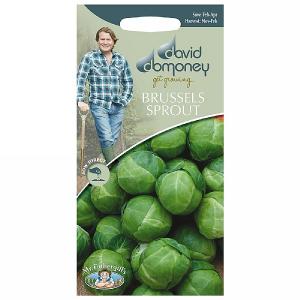 David Domoney Brussels Sprout Brest F1 Seeds
£3.60
Quick View >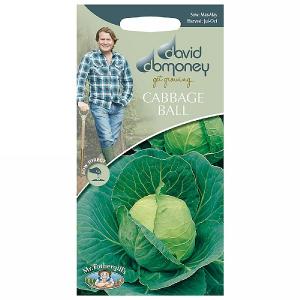 David Domoney Cabbage Ball Golden Acre/Primo (II) Seeds
£1.85
Quick View >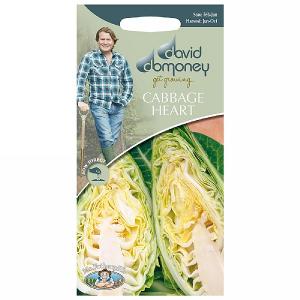 David Domoney Cabbage Heart Dutchman F1 Seeds
£3.60
Quick View >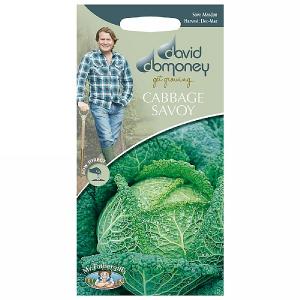 David Domoney Savoy Ormskirk Cabbage Seeds
£1.85
Quick View >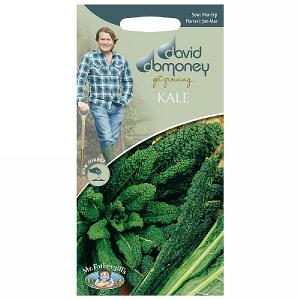 David Domoney Kale Black Tuscany Seeds
£1.85
Quick View >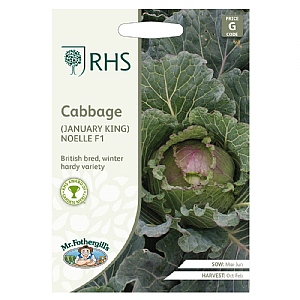 RHS Cabbage January King Noelle F1 Seeds
£3.10
Quick View >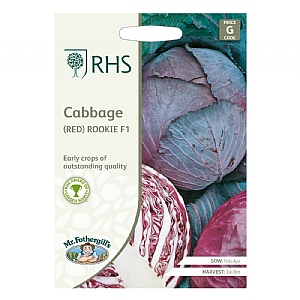 RHS Cabbage Red Rookie F1 Seeds
£3.10
Quick View >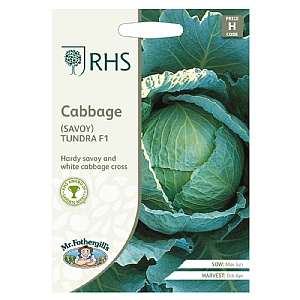 RHS Cabbage Savoy Tundra F1 Seeds
£3.60
Quick View >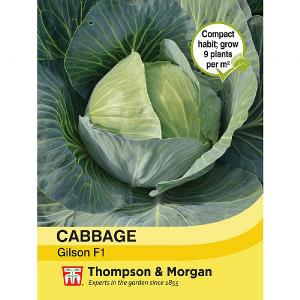 Thompson & Morgan Cabbage Gilson
£2.49
Quick View >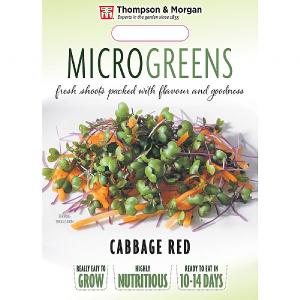 Thompson & Morgan Microgreens Cabbage Red
£2.99
Quick View >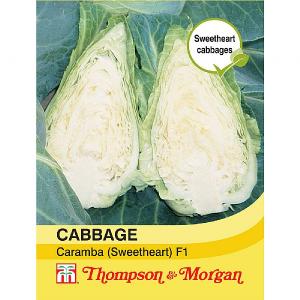 Thompson & Morgan Cabbage Caramba F1 Hybrid (Sweetheart Type)
£3.69
Quick View >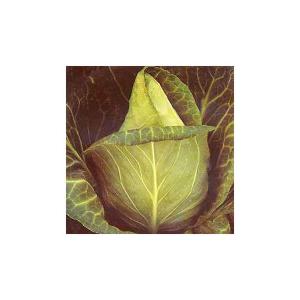 Cabbage (Spring) Advantage F1 Hybrid - 50 Seeds
£2.29
Quick View >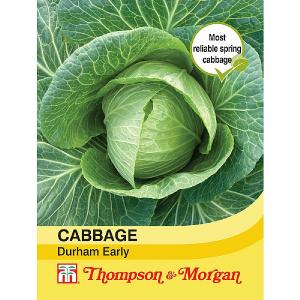 Thompson & Morgan Cabbage Durham Early
£2.49
Quick View >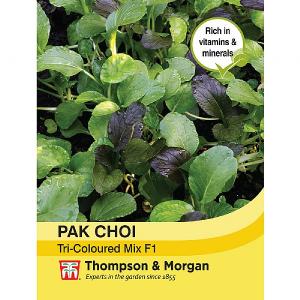 Thompson & Morgan Pak Choi (Chinese Cabbage) Tricoloured Mix F1 Hybrid
£2.99
Quick View >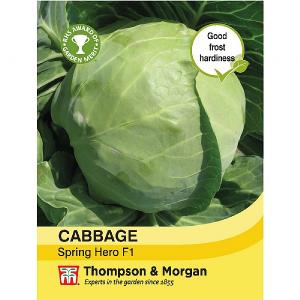 Thompson & Morgan Cabbage Spring Hero F1 Hybrid
£2.99
Quick View >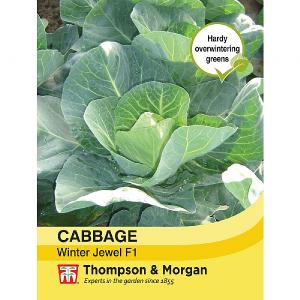 Thompson & Morgan Cabbage Winter Jewel F1 Hybrid
£2.99
Quick View >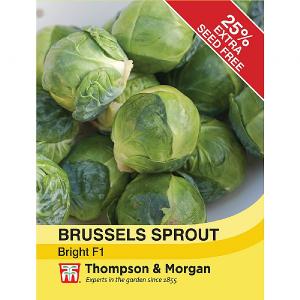 Thompson & Morgan Brussels Sprout Bright F1 Hybrid
£2.79
Quick View >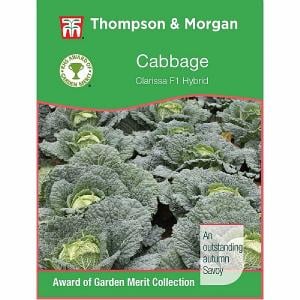 Thompson & Morgan Award of Garden Merit Cabbage Savoy Clarissa
£2.99
Quick View >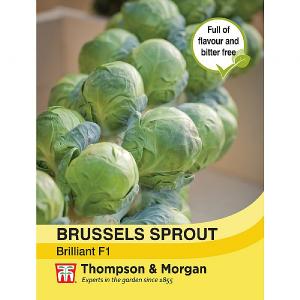 Thompson & Morgan Brussels Sprout Brilliant F1 Hybrid
£2.79
Quick View >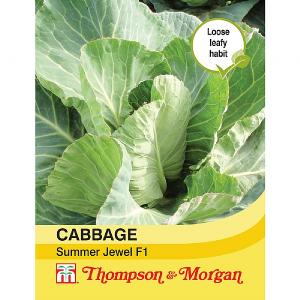 Thompson & Morgan Cabbage Summer Jewel F1 Hybrid
£2.49
Quick View >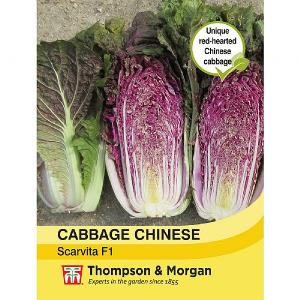 Thompson & Morgan Cabbage Chinese Scarvita F1 Hybrid
£3.49
Quick View >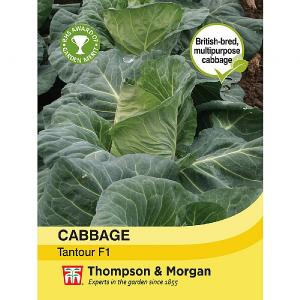 Thompson & Morgan Cabbage Tantour F1 Hybrid
£2.99
Quick View >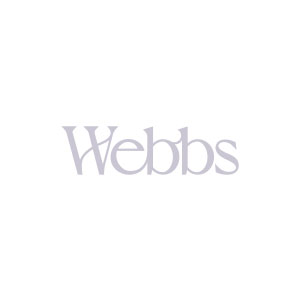 Thompson & Morgan Award of Garden Merit Brussels Sprout Marte F1 Hybrid
£3.49
Quick View >
Be the first to write a review
Feel free to leave a review of this product, good or bad it helps other customers with their buying decision