Thompson & Morgan Calendula Snow Princess
The pure white blooms of Calendula 'Snow Princess' make a striking contrast to the vivid hues of other easy annuals such as blue cornflowers or pink nigella. Scatter the seeds as an easy gap filler or create large swathes by covering whole beds or borders with seed.
Read more
Details
Why we love it:
A world-first, creamy-white English marigold!
Interesting, colour change of the flowers
Enjoy flowers in as little 10 weeks from sowing
What you need to know:
1 x Thompson & Morgan Calendula Snow Princess
Number of Seeds: 50
Eventual Plant Height: Up To 30cm (11.8in)
Eventual Plant Spread: Up To 25cm (9.8in)
Hardiness & Longevity: Hardy Annual
Ideal For: Patio, Kitchen GardenCottage GardensWildlife GardensCut Flower GardenCoastal Garden
Position In: Full Sun
Sowing Months: September - June
Flowering Months: May to September
Sowing Instructions: Sow calendula seeds outdoors where they are to grow from April to May. Choose a position in full sun on well drained soil which has been raked to a fine tilth. Sow seeds thinly, at a depth of 1cm (1/2") in drills spaced 30cm (12") apart and cover seed with its own depth of soil to exclude light. Water the ground regularly, especially during dry periods. Germination usually takes 5-10 days. When calendula seedlings are large enough to handle, thin them out to 30cm (12") apart. Alternatively, sow indoors from March to April at a temperature of 18-23C (65-73F). When seedlings are large enough to handle, transplant and grow them on in cooler conditions until large enough to plant outdoors. For winter or early spring flowering, sow calendula in late summer or early autumn and grow plants on in a cool greenhouse or conservatory.
Growing Information: Water regularly until plants are fully established. Deadhead faded calendula flowers to encourage more blooms to be produced and prevent them from self seeding. Culinary note: Calendula flowers are edible. The petals have been used as a substitute for saffron, and they make a bright and zesty addition to salads.
Specification
Delivery & Returns
Other Products In This Category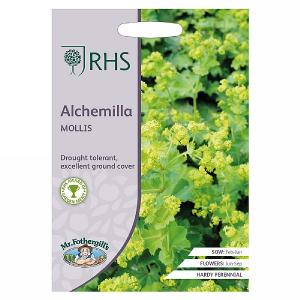 RHS Alchemilla Mollis Seeds
£2.40
Quick View >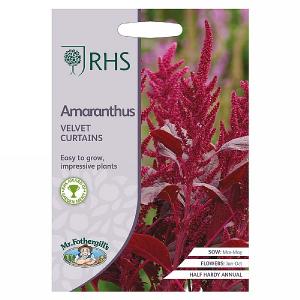 RHS Amaranthus Velvet Curtains Seeds
£2.40
Quick View >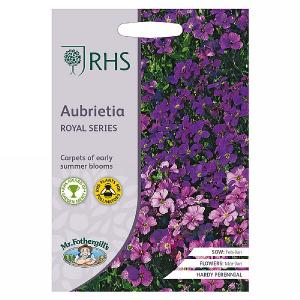 RHS Aubrietia Royal Series Seeds
£2.40
Quick View >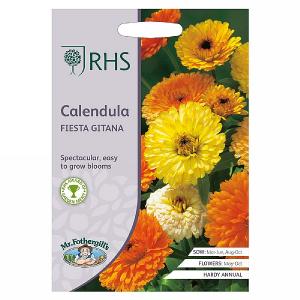 RHS Calendula Fiesta Gitana Seeds
£2.40
Quick View >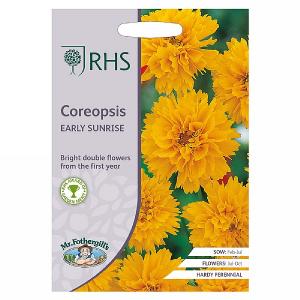 RHS Coreopsis Early Sunrise Seeds
£2.40
Quick View >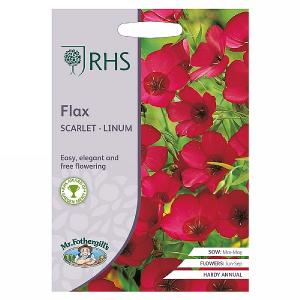 RHS Flax Scarlet - Linum Seeds
£2.40
Quick View >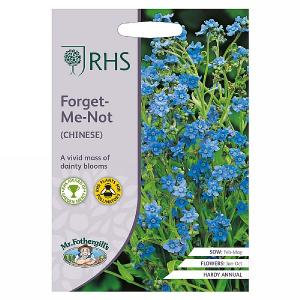 RHS Forget-Me-Not (Chinese) Seeds
£2.40
Quick View >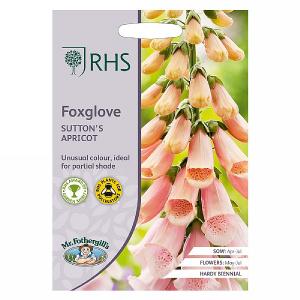 RHS Foxglove Sutton's Apricot Seeds
£2.40
Quick View >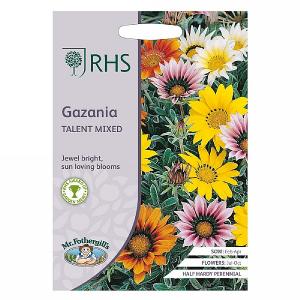 RHS Gazania Talent Mixed Seeds
£2.40
Quick View >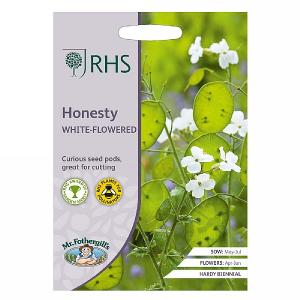 RHS Honesty White-Flowered Seeds
£2.40
Quick View >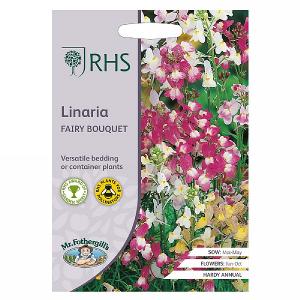 RHS Linaria Fairy Bouquet Seeds
£2.40
Quick View >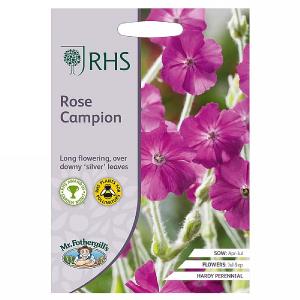 RHS Rose Campion Seeds
£2.40
Quick View >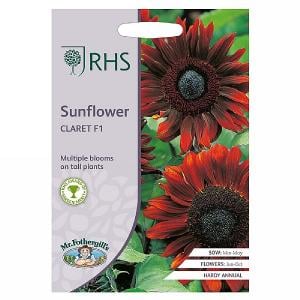 RHS Sunflower Claret F1 Seeds
£2.40
Quick View >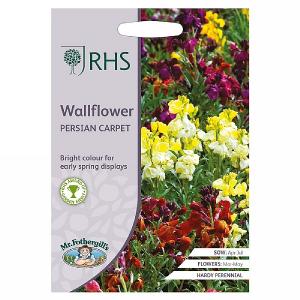 RHS Wallflower Persian Carpet Seeds
£2.15
Quick View >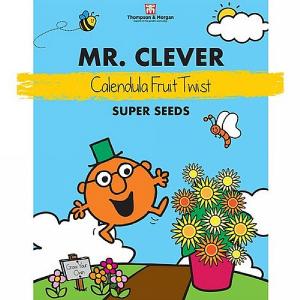 Thompson & Morgan Mr Men & Little Miss Calendula Fruit Twist
£1.99
Quick View >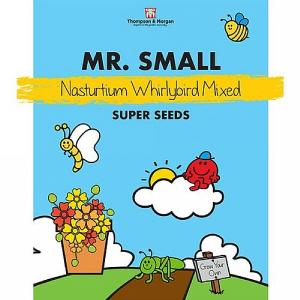 Thompson & Morgan Mr Men & Little Miss Nasturtium Whirlybird Mixed
£1.99
Quick View >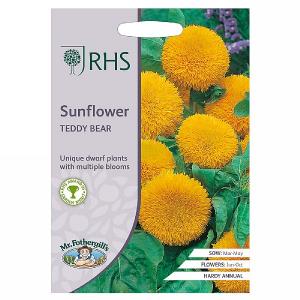 RHS Sunflower Teddy Bear Seeds
£2.40
Quick View >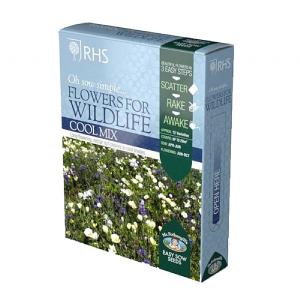 RHS Flowers for Wildlife Cool Mix
£5.99
Quick View >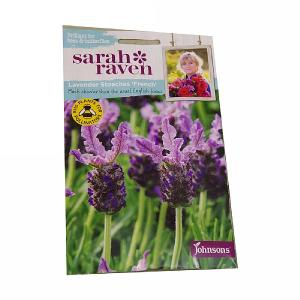 Mr Fothergills Sarah Raven Wildlife Collection Lavender Stoechas French
£3.10
Quick View >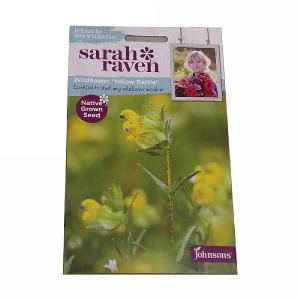 Mr Fothergills Sarah Raven Wildflower Collection Yellow Rattle
£3.10
Quick View >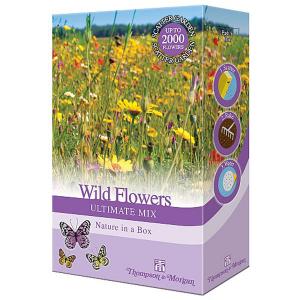 Wild Flowers Ultimate Mix Scatter Pack
£8.99
Quick View >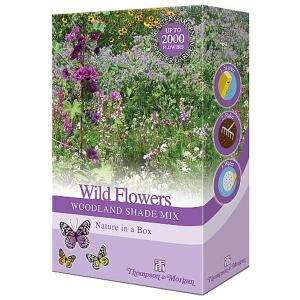 Wild Flowers Woodland Shade Mix Scatter Pack
£8.99
Quick View >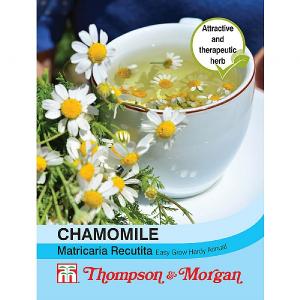 Thompson & Morgan Chamomile
£1.99
Quick View >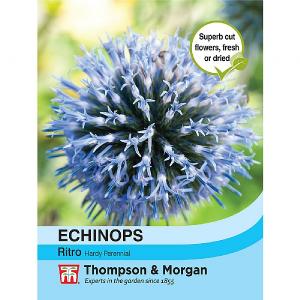 Thompson & Morgan Echinops Ritro
£2.29
Quick View >
Be the first to write a review
Feel free to leave a review of this product, good or bad it helps other customers with their buying decision