Thompson & Morgan Carrot Nantes 2 (Organic) Seeds
An extremely reliable variety which is quick to mature. Medium length, uniform roots with a rich, fresh internal colour. Suitable for early sowing in frames.
Read more
Description
Sowing Info:
Sow thinly, 1cm (½in) deep in drills 30cm (12in) apart. Thin seedlings to 5cm (2in) apart when large enough to handle to reduce attack from carrot root fly. Thinnings will provide tender roots large enough to be used in the kitchen. Can also be sown under cloches January/February for earlier cropping.
Aftercare Info:
To continue the organic life cycle of these seeds, gardeners should follow recognised organic growing methods, avoiding the use of artificial fertilisers and pesticides.
Harvesting Period:
July to December
No. of Seeds:
1000 (approx)
Additional Information
Delivery & Returns
Other Products In This Category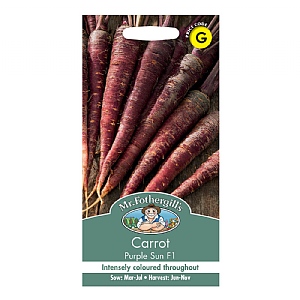 Mr Fothergills Carrot Purple Sun F1 Seeds
£3.49
Quick View >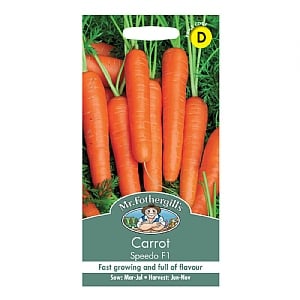 Mr Fothergills Carrot Speedo F1 Seeds
£2.79
Quick View >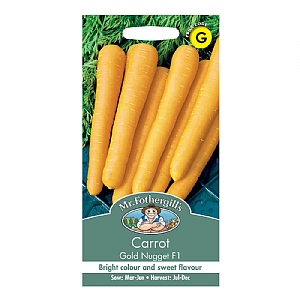 Mr Fothergills Carrot Gold Nugget F1 Seeds
£3.10
Quick View >
Mr Fothergills Carrot Malbec F1 Seeds
£3.49
Quick View >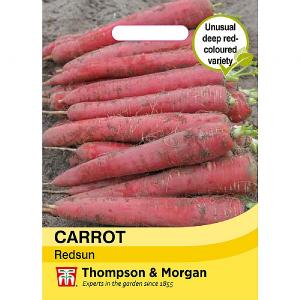 Thompson & Morgan Carrot Redsun Seeds
£2.99
Quick View >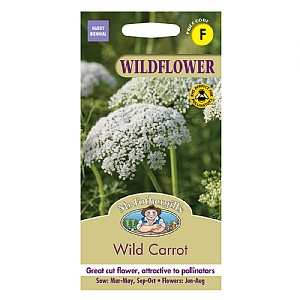 Mr Fothergills Wild Flower Wild Carrot Seeds
£3.19
Quick View >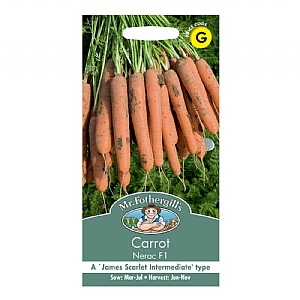 Mr Fothergills Carrot Nerac F1 Seeds
£2.99
Quick View >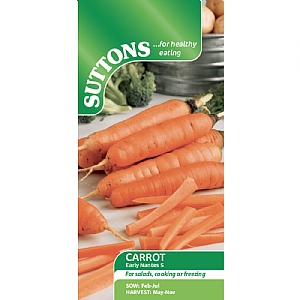 Suttons Carrot Early Nantes 5 Seeds
£2.49
Quick View >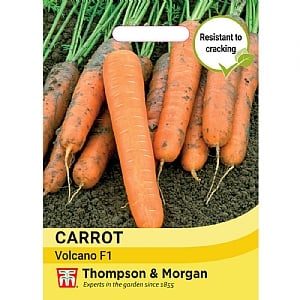 Thompson & Morgan Carrot Volcano F1 Seeds
£2.99
Quick View >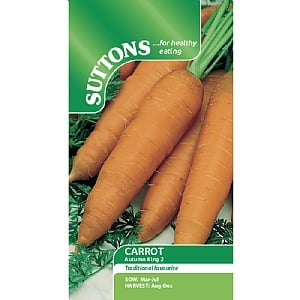 Suttons Carrot Autumn King 2 Seeds
£2.49
Quick View >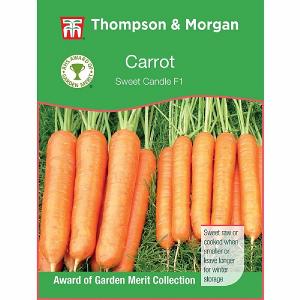 Thompson & Morgan Award of Garden Merit Carrot Sweet Candle F1 Hybrid
£2.99
Quick View >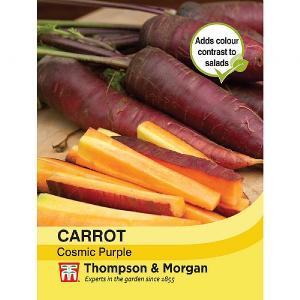 Thompson & Morgan Carrot Cosmic Purple Seeds
£2.49
Quick View >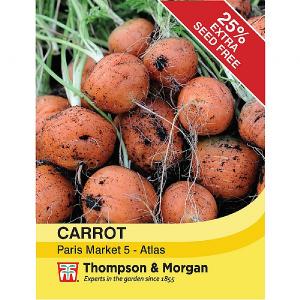 Thompson & Morgan Carrot Paris Market - Atlas Seeds
£2.99
Quick View >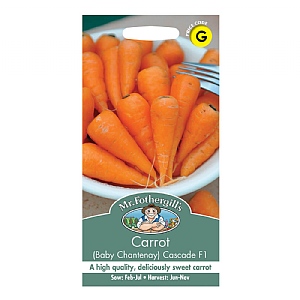 Mr Fothergills Carrot (Baby Chantenay) Cascade F1 Seeds
£3.49
Quick View >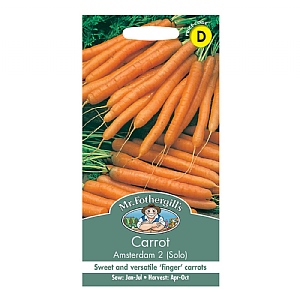 Mr Fothergills Carrot Amsterdam 2 (Solo) Seeds
£2.79
Quick View >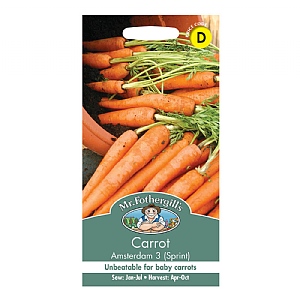 Mr Fothergills Carrot Amsterdam 3 (Sprint) Seeds
£2.79
Quick View >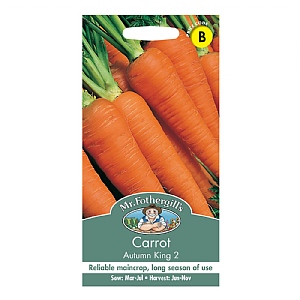 Mr Fothergills Carrot Autumn King 2 Seeds
£2.19
Quick View >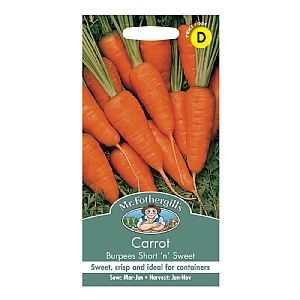 Mr Fothergills Carrot Burpees Short 'n' Sweet Seeds
£2.79
Quick View >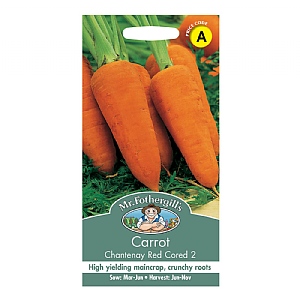 Mr Fothergills Carrot Chantenay Red Cored 2 Seeds
£1.79
Quick View >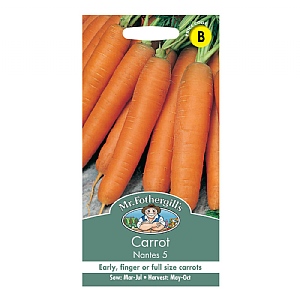 Mr Fothergills Carrot Nantes 5 Seeds
£2.19
Quick View >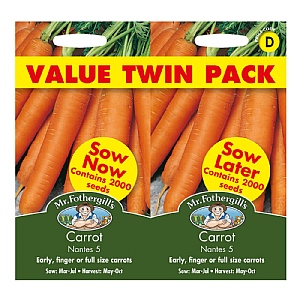 Mr Fothergills Carrot Nantes 5 Bumper Pack Seeds
£2.79
Quick View >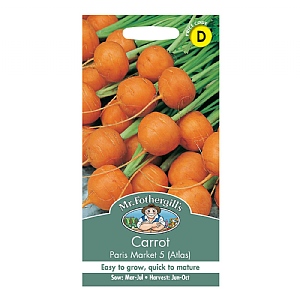 Mr Fothergills Carrot Paris Market 5 - Atlas Seeds
£2.79
Quick View >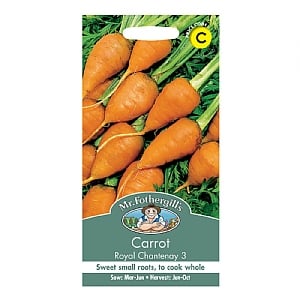 Mr Fothergills Carrot Royal Chantenay 3 Seeds
£2.49
Quick View >
Be the first to write a review
Feel free to leave a review of this product, good or bad it helps other customers with their buying decision