Thompson & Morgan Carrot Redsun Seeds
An unusual, deep red-coloured carrot variety that produces consistent, medium-sized 17.5cm (7in) roots which boast equivalent flavour and crunchy texture to orange carrots. Sweet and tasty grated into salads!
Read more
Description
Sowing Info:
Sow thinly, 1cm (½in) deep, in drills 30cm (12in) apart. Thin seedlings to 5cm (2in) apart when large enough to handle, and grow under enviromesh to reduce risk of carrot root fly attack. Keep well watered for best quality roots.
Aftercare Info:
SERVING SUGGESTION: Chunks of the sweet flesh are delicious in salads or used as dippers with cream cheese.
Harvesting Period:
August to February
No. of Seeds:
200 (approx)
Additional Information
Delivery & Returns
Other Products In This Category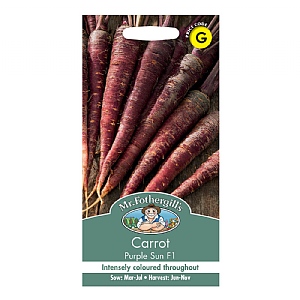 Mr Fothergills Carrot Purple Sun F1 Seeds
£3.49
Quick View >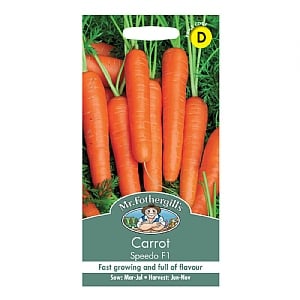 Mr Fothergills Carrot Speedo F1 Seeds
£2.79
Quick View >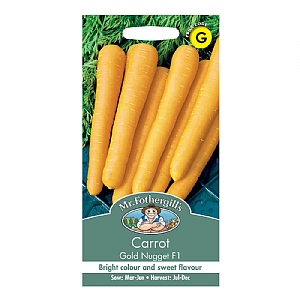 Mr Fothergills Carrot Gold Nugget F1 Seeds
£3.10
Quick View >
Mr Fothergills Carrot Malbec F1 Seeds
£3.49
Quick View >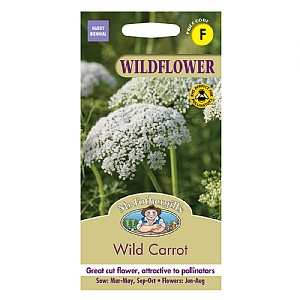 Mr Fothergills Wild Flower Wild Carrot Seeds
£3.19
Quick View >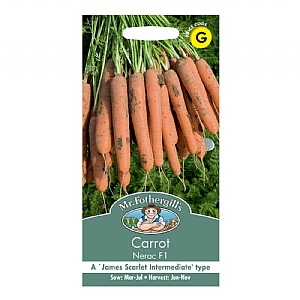 Mr Fothergills Carrot Nerac F1 Seeds
£2.99
Quick View >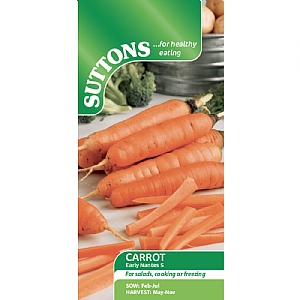 Suttons Carrot Early Nantes 5 Seeds
£2.49
Quick View >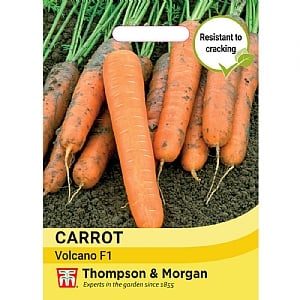 Thompson & Morgan Carrot Volcano F1 Seeds
£2.99
Quick View >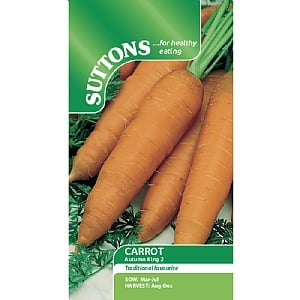 Suttons Carrot Autumn King 2 Seeds
£2.49
Quick View >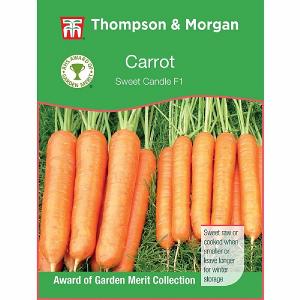 Thompson & Morgan Award of Garden Merit Carrot Sweet Candle F1 Hybrid
£2.99
Quick View >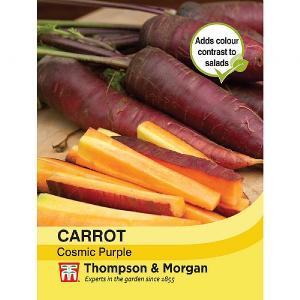 Thompson & Morgan Carrot Cosmic Purple Seeds
£2.49
Quick View >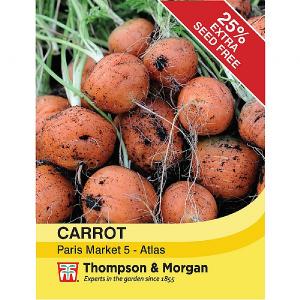 Thompson & Morgan Carrot Paris Market - Atlas Seeds
£2.99
Quick View >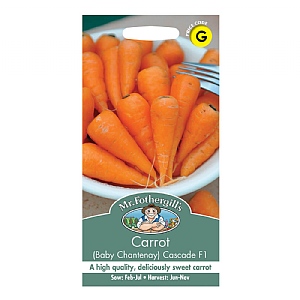 Mr Fothergills Carrot (Baby Chantenay) Cascade F1 Seeds
£3.49
Quick View >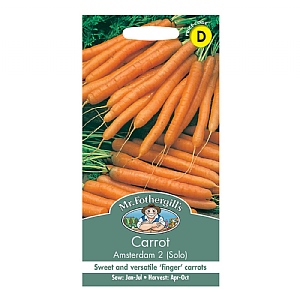 Mr Fothergills Carrot Amsterdam 2 (Solo) Seeds
£2.79
Quick View >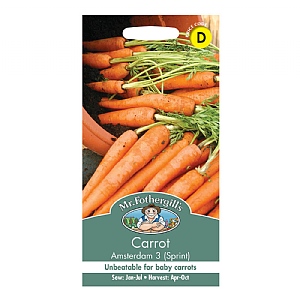 Mr Fothergills Carrot Amsterdam 3 (Sprint) Seeds
£2.79
Quick View >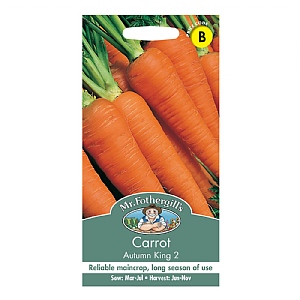 Mr Fothergills Carrot Autumn King 2 Seeds
£2.19
Quick View >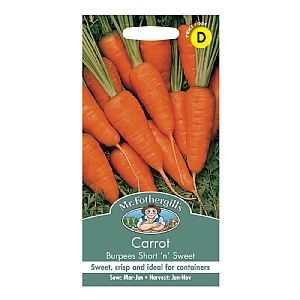 Mr Fothergills Carrot Burpees Short 'n' Sweet Seeds
£2.79
Quick View >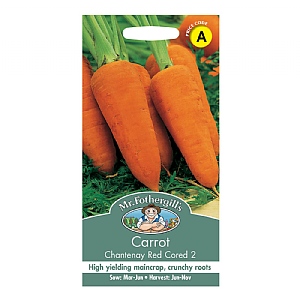 Mr Fothergills Carrot Chantenay Red Cored 2 Seeds
£1.79
Quick View >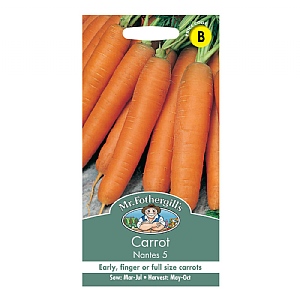 Mr Fothergills Carrot Nantes 5 Seeds
£2.19
Quick View >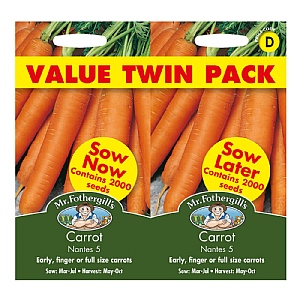 Mr Fothergills Carrot Nantes 5 Bumper Pack Seeds
£2.79
Quick View >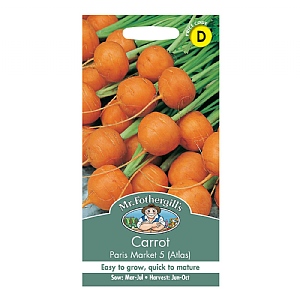 Mr Fothergills Carrot Paris Market 5 - Atlas Seeds
£2.79
Quick View >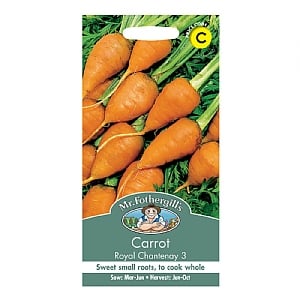 Mr Fothergills Carrot Royal Chantenay 3 Seeds
£2.49
Quick View >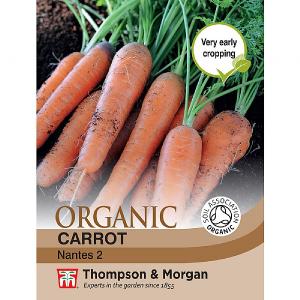 Thompson & Morgan Carrot Nantes 2 (Organic) Seeds
£2.49
Quick View >
Be the first to write a review
Feel free to leave a review of this product, good or bad it helps other customers with their buying decision