Thompson & Morgan Pepper Red King F1
The 'King of Sweet Peppers'! Plants produce large 18cm long and 13cm wide (approx.) attractive blocky fruits that ripen from green to bright red. Best started early, plants enjoy heat and humidity and are best grown under glass or on a sunny windowsill. Ideal for stuffing.
Read more
Description
Why we love it:
Huge and sweet-flavoured red peppers
Ideal for stuffing and roasting
Generous crops throughout summer
What you need to know:
1 x Thompson & Morgan Pepper Red King F1
Number of Seeds: 8
Eventual Plant Height: Up To 50cm (20in)
Eventual Plant Spread: Up To 40cm (16in)
Hardiness & Longevity: Half-Hardy Annual
Ideal For: Patio, Kitchen Garden, Greenhouse, Conservatory
Position In: Full Sun
Sowing Months: February-April
Harvest Months: July to October
Sowing Instructions: Sow seed on the surface of a good, free-draining, damp seed compost and cover with a fine sprinkling of compost or vermiculite. Place in a propagator or seal container in a polythene bag and keep at 25°C (77°F) until after germination which usually takes up to 14 days. Transplant seedlings when large enough to handle into 7.5cm (3in) pots. Reduce temperature and maintain at 15°C (59°F).
Growing Information: FOR INDOOR CROPS: Plant 2 plants per growbag or individually into 20cm (8in) pots or 2 litre pot. For optimum results grow under glass. FOR OUTDOOR CROPS: Gradually acclimatise plants to outdoor conditions for 10-15 days before planting one plant per 20cm (8in) or 2 litre pot, or a larger container on the patio. Grow in a greenhouse or on a windowsill or plant outside in a sunny spot from early June.
Additional Information
Delivery & Returns
Other Products In This Category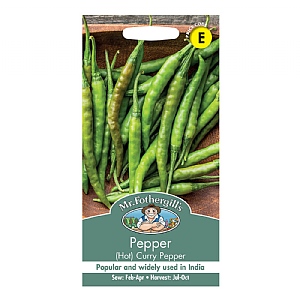 Mr Fothergills Pepper (Hot) Curry Pepper Seeds
£2.99
Quick View >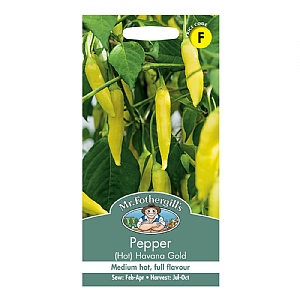 Mr Fothergills Pepper (Hot) Havana Gold Seeds
£3.19
Quick View >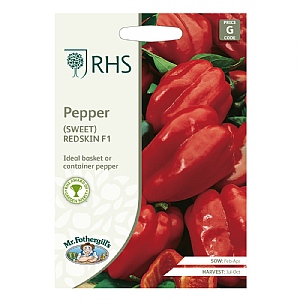 RHS Pepper Sweet Redskin F1 Seeds
£3.49
Quick View >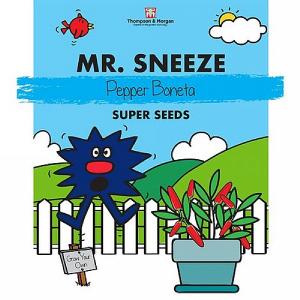 Thompson & Morgan Mr Men & Little Miss Pepper Boneta
£2.49
Quick View >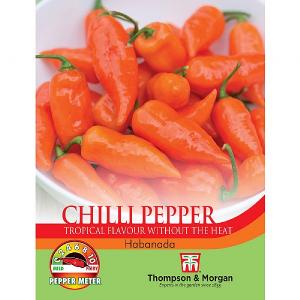 Thompson & Morgan Pepper Chilli Habanada
£2.99
Quick View >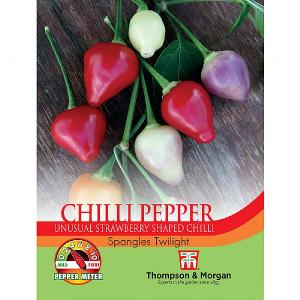 Thompson & Morgan Pepper Chilli Spangles Twilight
£3.49
Quick View >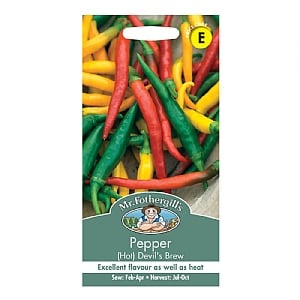 Mr Fothergills Pepper (Hot) Devil's Brew Seeds
£2.99
Quick View >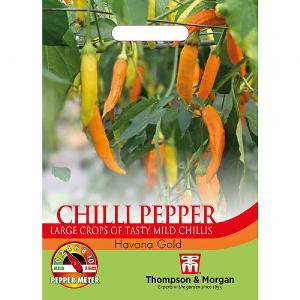 Thompson & Morgan Pepper Chilli Havana Gold
£3.49
Quick View >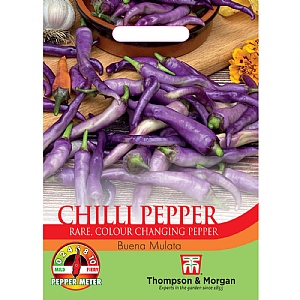 Thompson & Morgan Chilli Capsicum annuum Buena Mulata Seeds
£3.99
Quick View >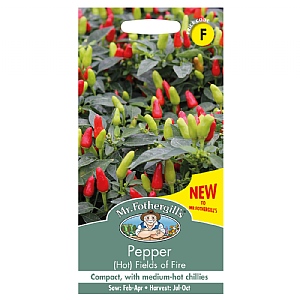 Mr Fothergills Pepper (Hot) Fields Of Fire Seeds
£3.19
Quick View >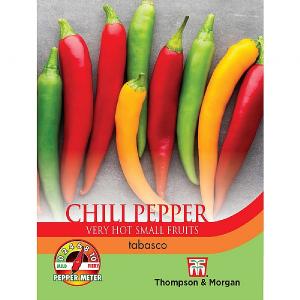 Thompson & Morgan Pepper Chilli Tabasco
£3.49
Quick View >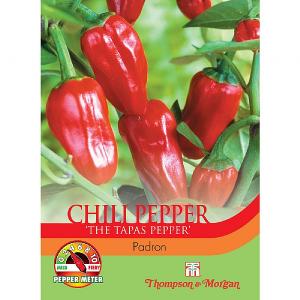 Thompson & Morgan Pepper Chilli Padron
£3.49
Quick View >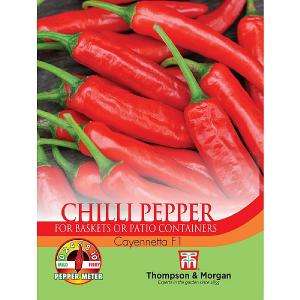 Thompson & Morgan Pepper Chilli Cayennetta
£3.49
Quick View >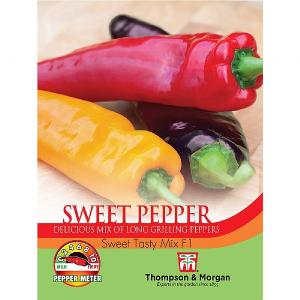 Thompson & Morgan Pepper Sweet Tasty Mix F1 Hybrid
£3.49
Quick View >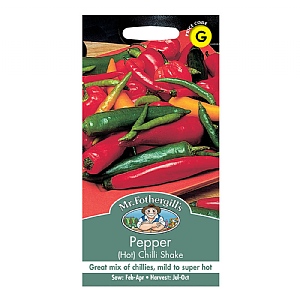 Mr Fothergills Pepper (Hot) Chilli Shake Seeds
£3.49
Quick View >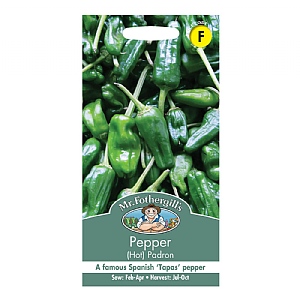 Mr Fothergills Pepper (Hot) Padron Seeds
£3.19
Quick View >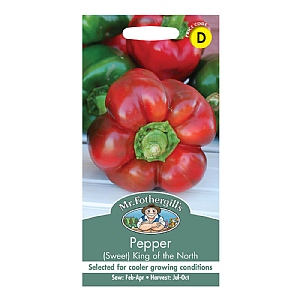 Mr Fothergills Pepper (Sweet) King Of The North Seeds
£2.79
Quick View >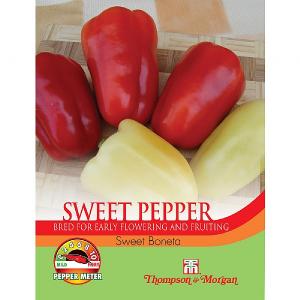 Thompson & Morgan Pepper Sweet Boneta
£3.49
Quick View >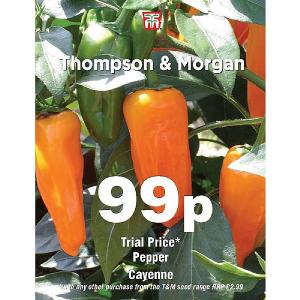 Thompson & Morgan Pepper Cayenne
£0.99
Quick View >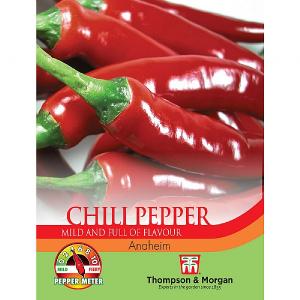 Thompson & Morgan Pepper Chilli Anaheim
£2.69
Quick View >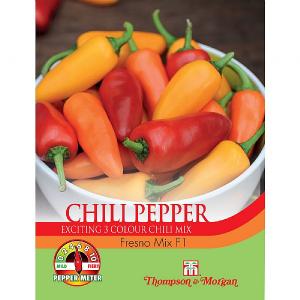 Thompson & Morgan Pepper Chilli Fresno Mix F1 Hybrid
£3.49
Quick View >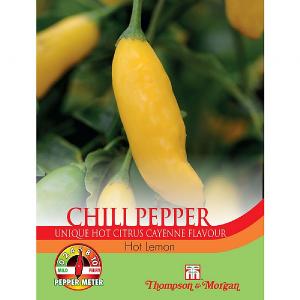 Thompson & Morgan Pepper Chilli Hot Lemon
£1.99
Quick View >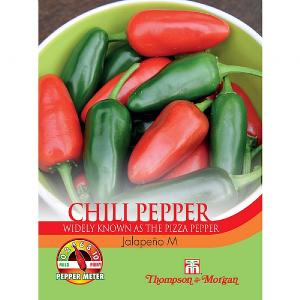 Thompson & Morgan Pepper Chilli Jalapeno M
£2.49
Quick View >
Be the first to write a review
Feel free to leave a review of this product, good or bad it helps other customers with their buying decision