Thompson & Morgan Radish Diana
These purple-topped and white-bottomed summer radishes provide an attractive splash of colour to the vegetable garden. Olive-shaped, peppery roots are ready to harvest from just 25 days after sowing. Sow successionally outdoors from March to September or in pots under glass to prolong the season.
Read more
Description
Why we love it:
Quick maturing - harvest in 25 days from sowing!
Pretty two-tone rounded roots
Delicious peppery flavour
What you need to know:
1 x Thompson & Morgan Radish Diana
Number of Seeds: 350
Eventual Plant Height: Up To 15cm (6in)
Eventual Plant Spread: Up To 10cm (4in)
Hardiness & Longevity: Hardy Annual
Ideal For: Patio, Kitchen Garden
Position In: Sun Or Semi Shade
Sowing Months: January-September
Harvest Months: May to October
Sowing Instructions: Sow thinly in broad drills, 1cm (½in) deep, 30cm (12in) apart in soil which has been raked to a fine tilth. Water ground regularly, especially during dry periods.
Growing Information: Thin as necessary, allowing 2.5cm (1in) between seedlings and keep watered to prevent bolting (running to seed) and a harvest of hot, pithy roots.
Additional Information
Delivery & Returns
Other Products In This Category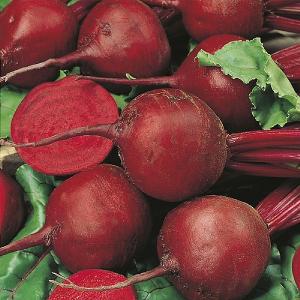 RHS Beetroot Solo F1 Seeds
£2.49
Quick View >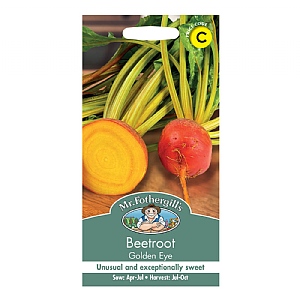 Mr Fothergills Beetroot Golden Eye Seeds
£2.49
Quick View >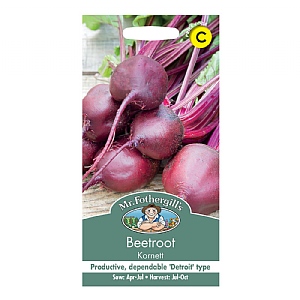 Mr Fothergills Beetroot Kornett Seeds
£2.49
Quick View >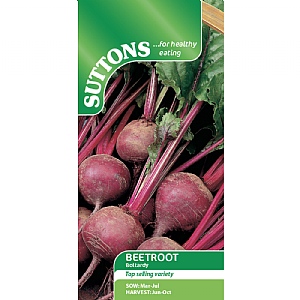 Suttons Beetroot Boltardy Seeds
£2.49
Quick View >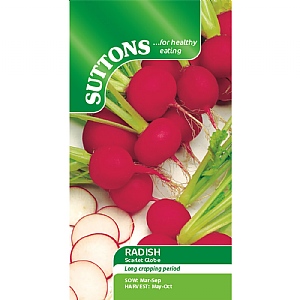 Suttons Radish Scarlet Globe Seeds
£2.49
Quick View >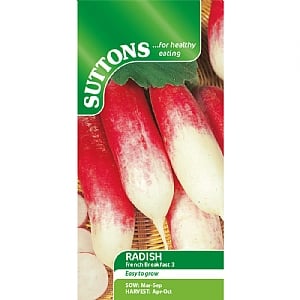 Suttons Radish French Breakfast 3 Seeds
£2.49
Quick View >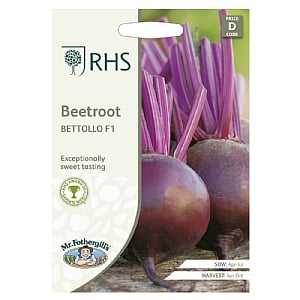 Mr Fothergills Beetroot Bettollo F1 Seeds
£2.79
Quick View >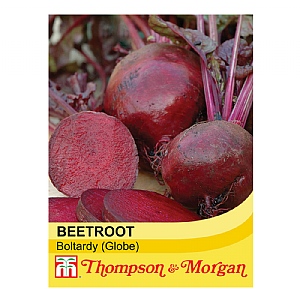 Beetroot Boltardy - 400 Seeds
£2.69
Quick View >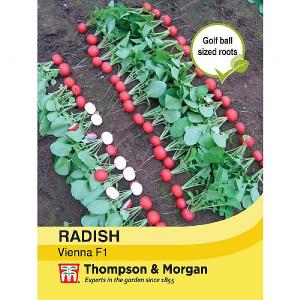 Thompson & Morgan Radish Vienna F1 Hybrid
£2.49
Quick View >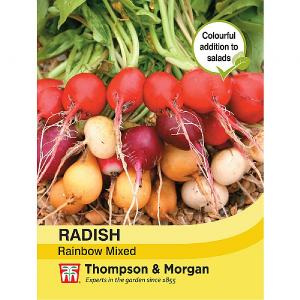 Thompson & Morgan Radish Rainbow Mixed
£2.69
Quick View >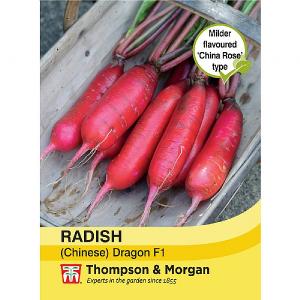 Thompson & Morgan Radish (Chinese) Dragon F1 Hybrid
£2.99
Quick View >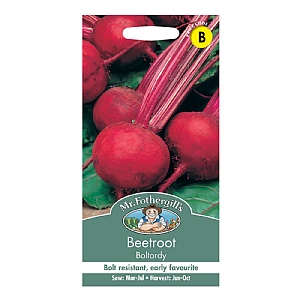 Mr Fothergills Beetroot Boltardy Seeds
£2.19
Quick View >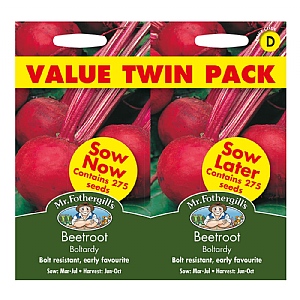 Mr Fothergills Beetroot Boltardy Bumper Pack Seeds
£2.79
Quick View >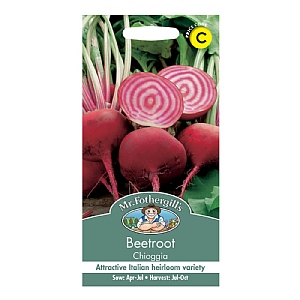 Mr Fothergills Beetroot Chioggia Seeds
£2.49
Quick View >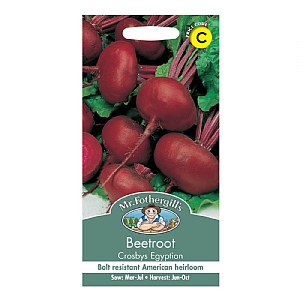 Mr Fothergills Beetroot Crosbys Egyptian Seeds
£2.49
Quick View >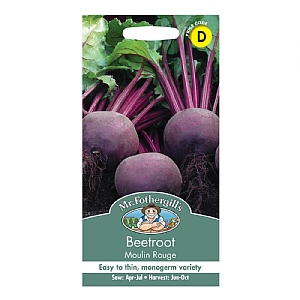 Mr Fothergills Beetroot Moulin Rouge Seeds
£2.79
Quick View >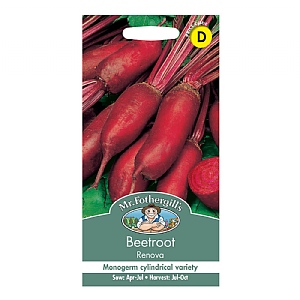 Mr Fothergills Beetroot Renova Seeds
£2.79
Quick View >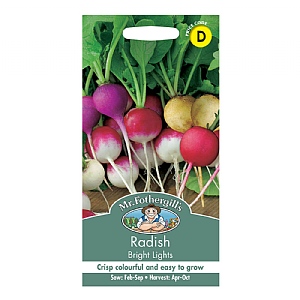 Mr Fothergills Radish Bright Lights Seeds
£2.79
Quick View >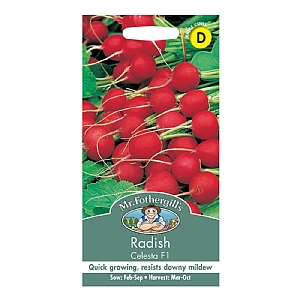 Mr Fothergills Radish Celesta F1 Seeds
£2.79
Quick View >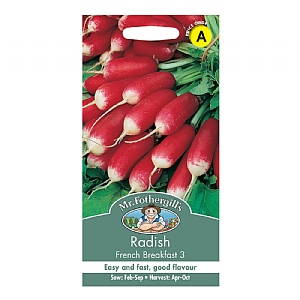 Mr Fothergills Radish French Breakfast 3 Seeds
£1.79
Quick View >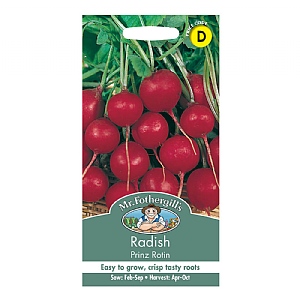 Mr Fothergills Radish Prinz Rotin Seeds
£2.79
Quick View >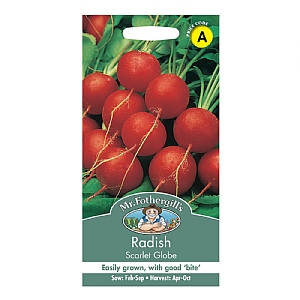 Mr Fothergills Radish Scarlet Globe Seeds
£1.79
Quick View >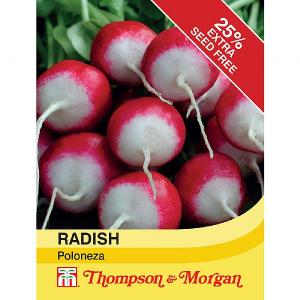 Thompson & Morgan Radish Poloneza
£2.49
Quick View >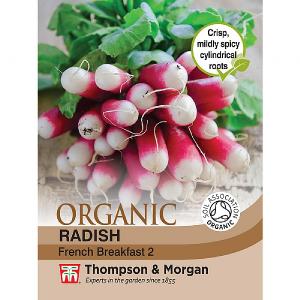 Thompson & Morgan Radish French Breakfast 2 (Organic)
£2.49
Quick View >
Be the first to write a review
Feel free to leave a review of this product, good or bad it helps other customers with their buying decision