Thompson & Morgan Swede Tweed
British bred culinary Swede with hybrid vigour and uniformity, growing very well in less fertile soil making it the perfect home gardener's choice. Globe-shaped, purple topped, with cream skin and tasty cream flesh of fine texture.
Read more
Description
Why we love it:
British bred variety
Perfect swedes on poorer soils
Attractive purple shoulders, and tasty cream coloured flesh
What you need to know:
1 x Thompson & Morgan Swede Tweed
Number of Seeds: 200
Eventual Plant Height: Up To 30cm (11.8in)
Eventual Plant Spread: Up To 25cm (9.8in)
Hardiness & Longevity: Hardy Annual
Ideal For: Kitchen Garden
Position In: Full Sun
Sowing Months: February-April
Harvest Months: October to December
Sowing Instructions: Sow thinly, 1cm (1/2in) deep in drills 38cm (15in) apart in soil that has been raked to a fine tilth.
Growing Information: When large enough to handle, thin seedlings to 15cm (6in) apart. Keep plants well watered and hoe regularly. Roots can be stored in damp peat for winter use.
Additional Information
Delivery & Returns
Other Products In This Category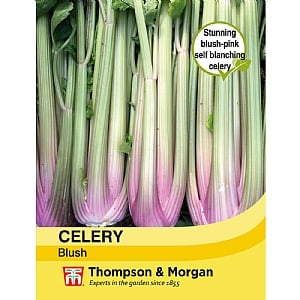 Thompson & Morgan Celery Self-Blanching Blush Seeds
£2.49
Quick View >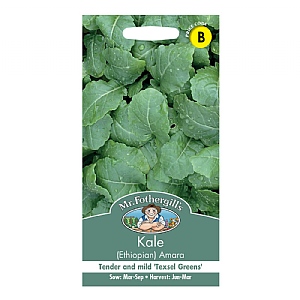 Mr Fothergills Kale (Ethiopian) Amara Seeds
£2.19
Quick View >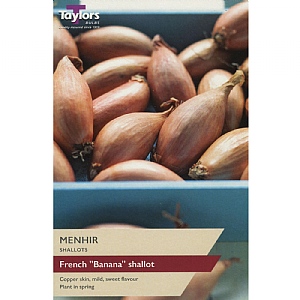 Menhir Shallots (Pack of 10)
£2.99
Quick View >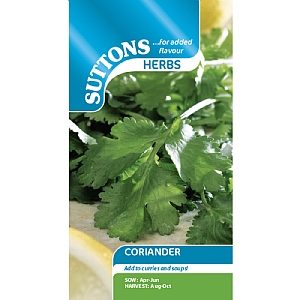 Suttons Coriander Seeds
£2.49
Quick View >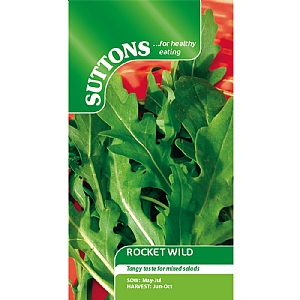 Suttons Rocket Wild Seeds
£2.49
Quick View >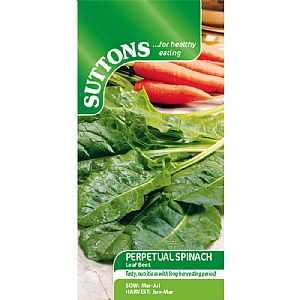 Suttons Perpetual Spinach Leaf Beet Seeds
£2.49
Quick View >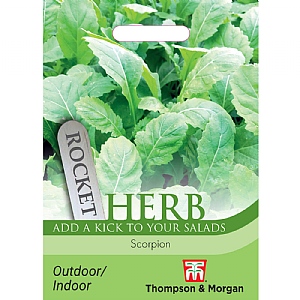 Thompson & Morgan Herb Rocket Scorpion Rocket Seeds
£1.99
Quick View >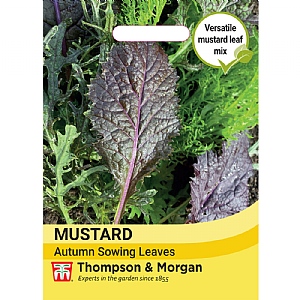 Thompson & Morgan Autumn Mustard Leaves Seeds
£2.49
Quick View >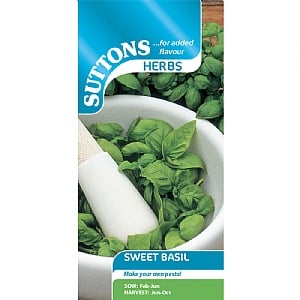 Suttons Sweet Basil Seeds
£2.49
Quick View >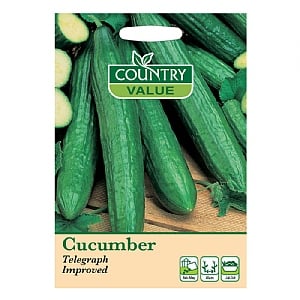 Country Value Cucumber Telegraph Improved Seeds
£0.99
Quick View >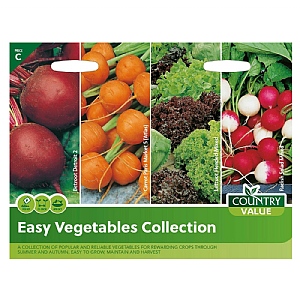 Country Value Easy Vegetables Collection Seeds
£1.99
Quick View >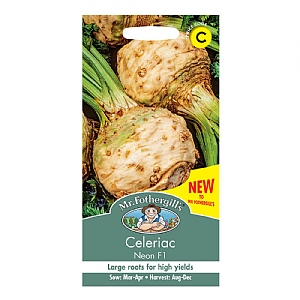 Mr Fothergills Celeriac Neon F1 Seeds
£2.49
Quick View >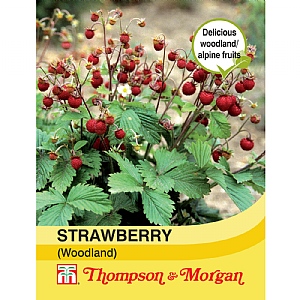 Thompson & Morgan Strawberry Woodland Seeds
£1.99
Quick View >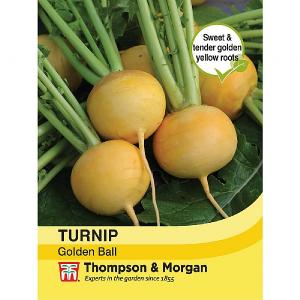 Thompson & Morgan Turnip Golden Ball
£1.99
Quick View >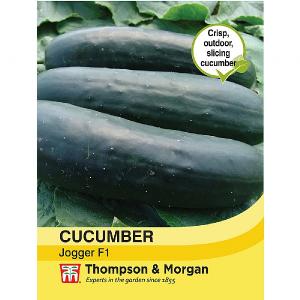 Thompson & Morgan Cucumber Jogger F1 Hybrid
£2.49
Quick View >
Mr Fothergills Tarragon Russian Seeds
£2.49
Quick View >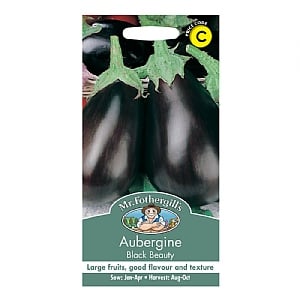 Mr Fothergills Aubergine Black Beauty Seeds
£2.49
Quick View >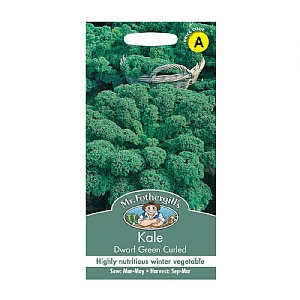 Mr Fothergills Kale Dwarf Green Curled Seeds
£1.79
Quick View >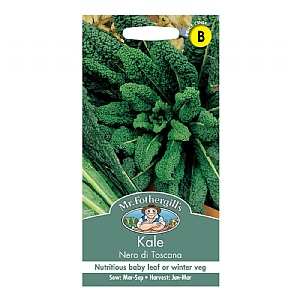 Mr Fothergills Kale Nero Di Toscana Seeds
£2.19
Quick View >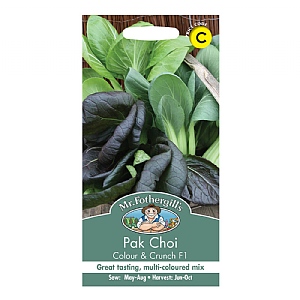 Mr Fothergills Pak Choi Colour & Crunch F1 Seeds
£2.49
Quick View >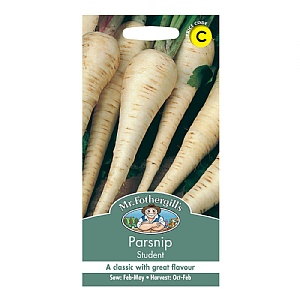 Mr Fothergills Parsnip Student Seeds
£2.49
Quick View >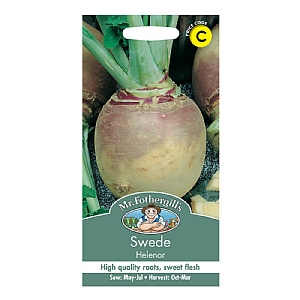 Mr Fothergills Swede Helenor Seeds
£2.49
Quick View >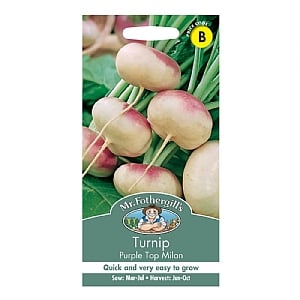 Mr Fothergills Turnip Purple Top Milan Seeds
£2.19
Quick View >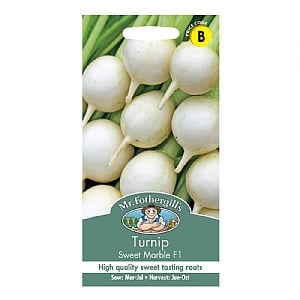 Mr Fothergills Turnip Sweet Marble F1 Seeds
£2.19
Quick View >
Be the first to write a review
Feel free to leave a review of this product, good or bad it helps other customers with their buying decision