Thompson & Morgan Tomato Rainbow Blend F1 Hybrid Seeds
What more could you want from a tomato... Juicy, sweet and colourful! Simply stunning mix of four colours of 'baby plums' - Katiebell (yellow), Lizziebell (orange), Luciebell (red) and Flamingo (pink) - will make attractive and productive plants this summer. Contrasting fruit colours will add to the interest and taste of your salads, sauces and a whole host of other tomato dishes. Fruits are oblong and very juicy, weighing on average 16-20g (½ - ¾oz) and with high levels of sweetness. A 'must-have' tomato for your garden this season.
Read more
Details
Sowing Info:
For greenhouse cultivation: sow from February to March.For outdoor cultivation: sow from March to April.Sow seeds on the surface of a good, free-draining, damp, seed sowing mix and cover with a fine sprinkling of compost or vermiculite. Place seed trays in a propagator at a constant temperature of around 15-20C (59-68F) until after germination, which takes 7-14 days. When seedlings gain 2 true leaves, transplant into individual 7.5cm (3") pots of compost and grow on at a minimum temperature of 15C (59F). When growing in a heated glasshouse tomato plants may be transplanted at the end of May or when the first flowers are showing, if earlier. Allow 3 plants per growbag, or one per 25cm (10") pot, or plant tomatoes directly into the greenhouse soil. When growing tomatoes outdoors, wait until all risk of frost has passed before transplanting tomatoes. Gradually acclimatise them to outdoor conditions over 7 – 10 days before planting out from early June when tomato plants are 20cm (8") tall. Choose a sheltered position in full sun on fertile, reliably moist, well drained soil, and transplant at a distance of 60cm (24") apart. Drive a (5') cane into the soil adjacent to each plant to support them as they grow, and tie each main stem to its support with soft garden twine.
Aftercare Info:
Water tomato plants frequently, to keep the compost evenly moist. Feed tomatoes regularly with a high potash plant food once the first truss of fruit has formed. Tie the main stems to their supports and remove any sideshoots that develop between the main stem and the leaf stems. Once the plant has produced 6 or 7 trusses, pinch out the top of the main stem. This process of "sideshooting" and "stopping" will increase the availability of light and air movement around the developing fruit, and focus the plants energy on producing a good crop of high quality tomatoes. Tomatoes can be harvested as they ripen from July to September.
Flowering Period:
June,July,August,September
Harvesting Period:
July,August,September,October
No. of Seeds:
5 (approx)
Specification
Delivery & Returns
Other Products In This Category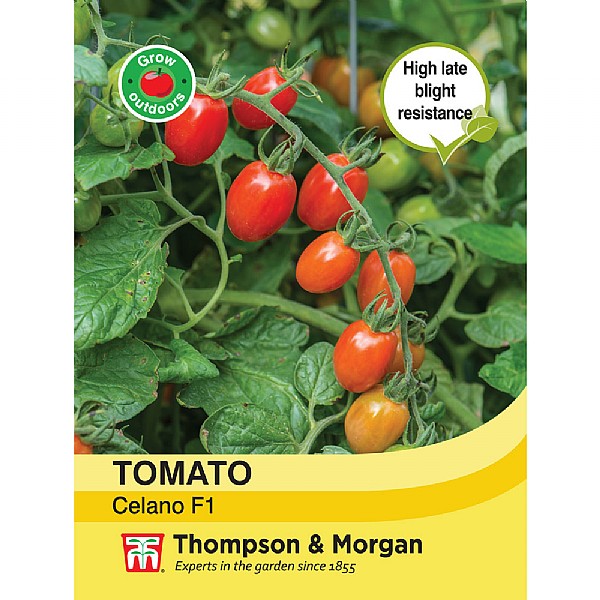 Thompson & Morgan Tomato Celano Seeds
£2.99
Quick View >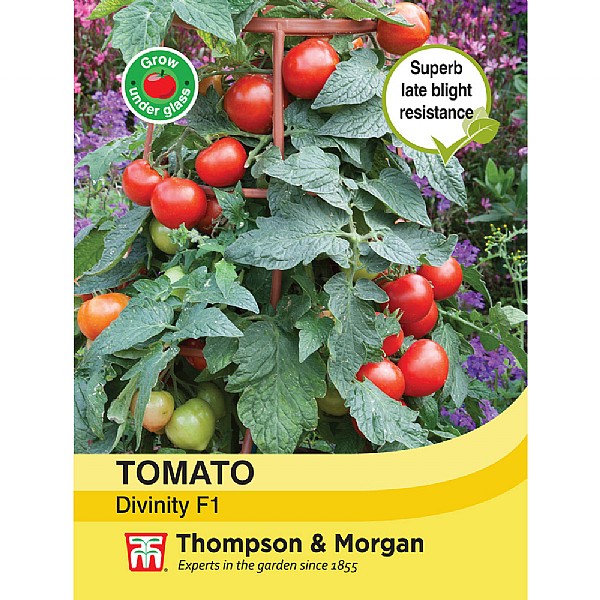 Thompson & Morgan Tomato Divinity Seeds
£2.99
Quick View >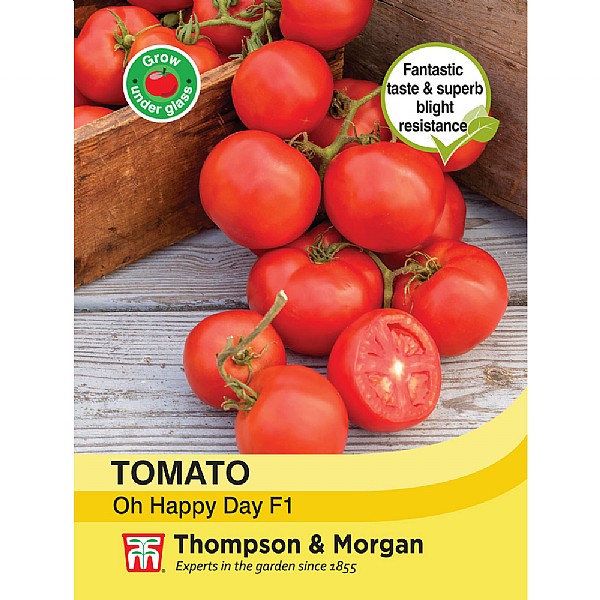 Thompson & Morgan Tomato Oh Happy Day F1 Hybrid Seeds
£2.99
Quick View >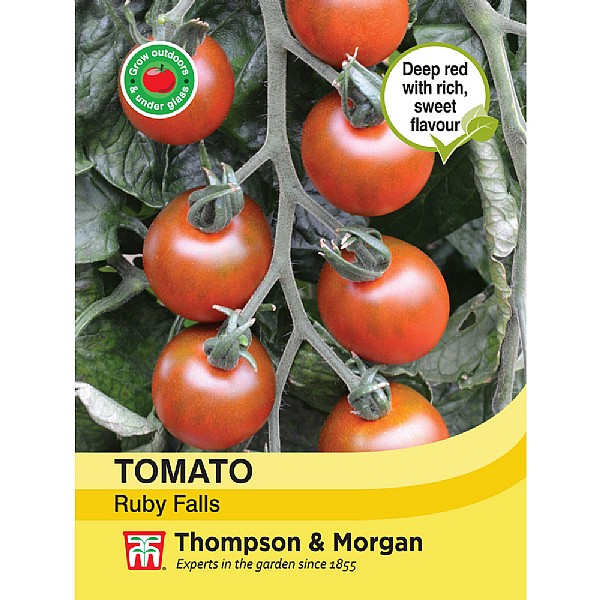 Thompson & Morgan Tomato Ruby Falls Seeds
£2.49
Quick View >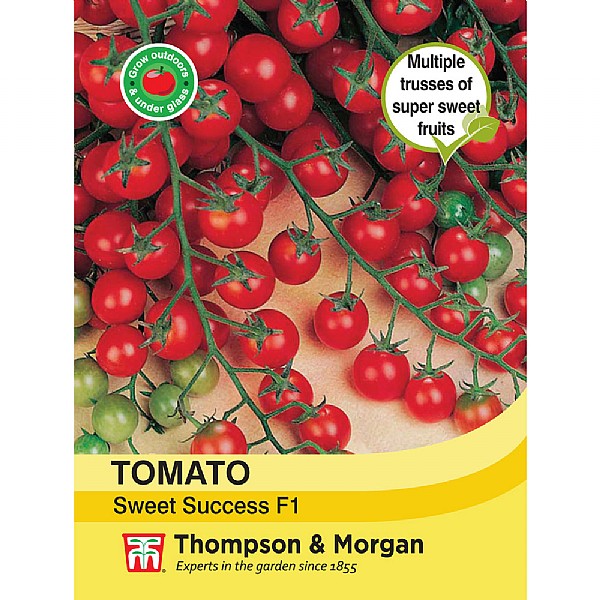 Thompson & Morgan Tomato Sweet Success F1 Hybrid Seeds
£2.79
Quick View >
Thompson & Morgan Mr Men & Little Miss Tomato Sweet Aperitif
£1.99
Quick View >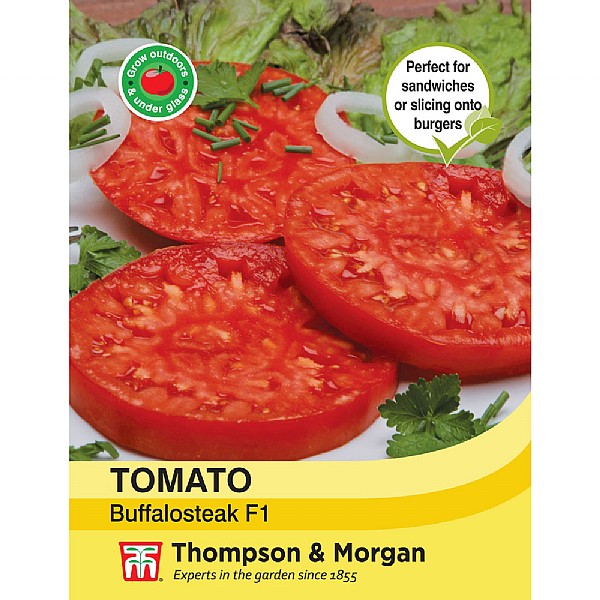 Thompson & Morgan Tomato Buffalosteak F1 Hybrid Seeds
£2.99
Quick View >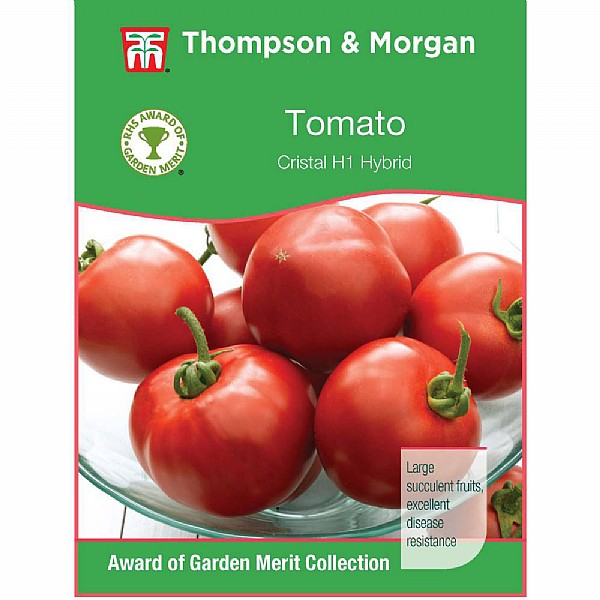 Thompson & Morgan Award of Garden Merit Tomato Cristal F1 Hybrid
£2.99
Quick View >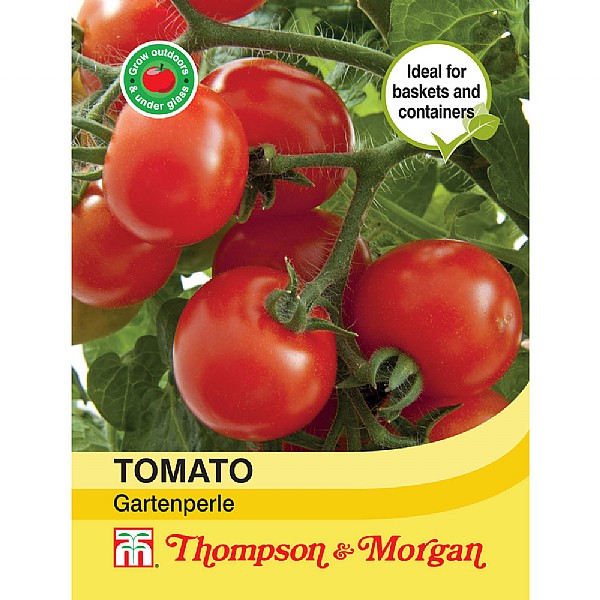 Thompson & Morgan Tomato Gartenperle Seeds
£2.99
Quick View >
Tomato Ailsa Craig - Packet of 75 Seeds
£2.49
Quick View >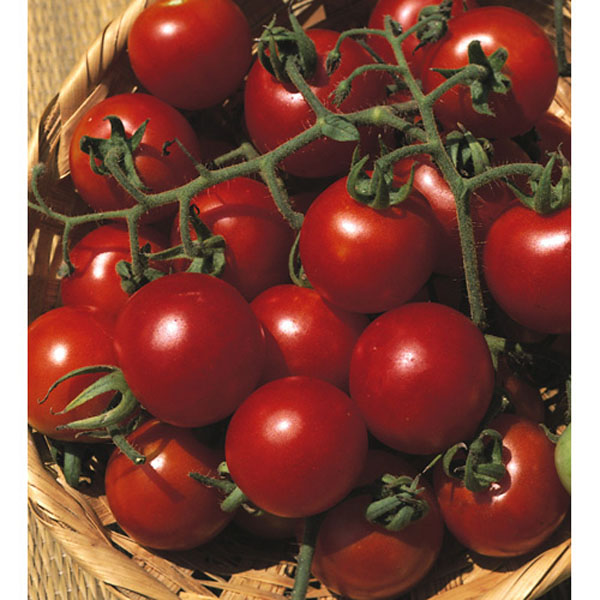 Tomato Gardeners Delight - Packet of 65 Seeds
£2.79
Quick View >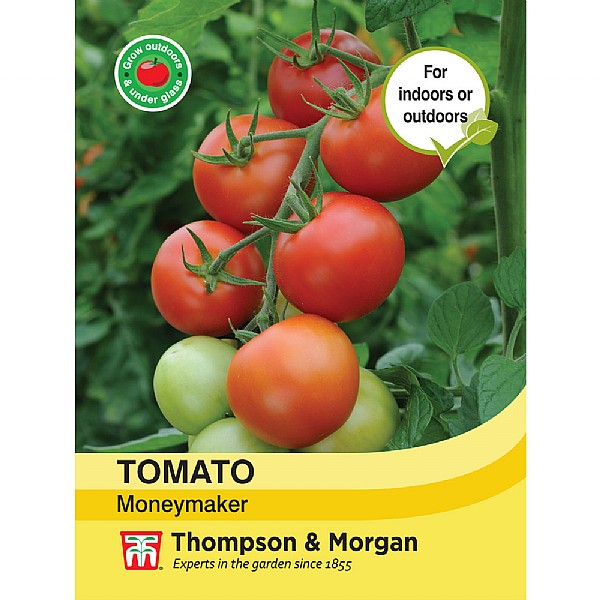 Tomato Moneymaker - Packet of 75 Seeds
£2.49
Quick View >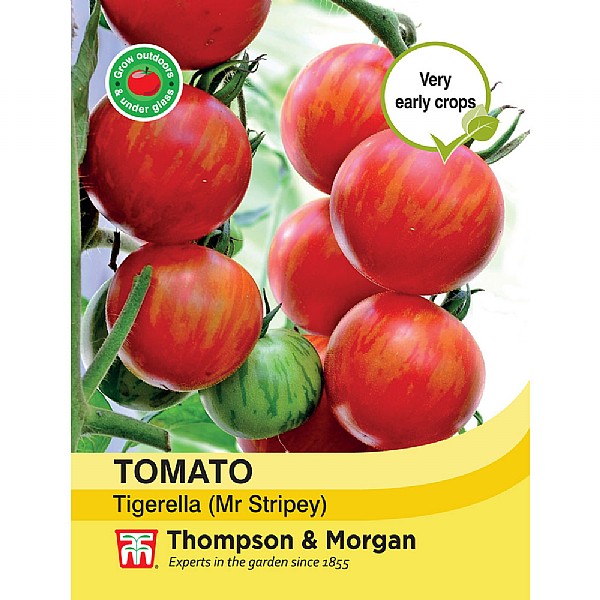 Thompson & Morgan Tomato Tigerella (Mr Stripey) Seeds
£2.49
Quick View >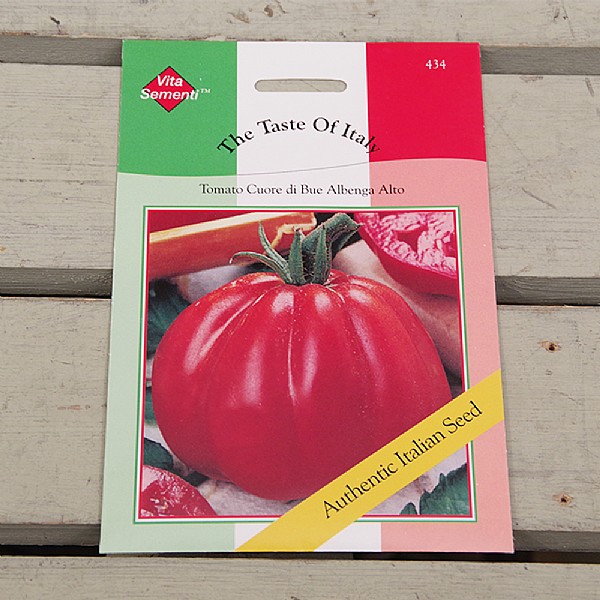 Thompson & Morgan The Taste of Italy Tomato Cuore Di Bue Albenga Alto
£1.99
Quick View >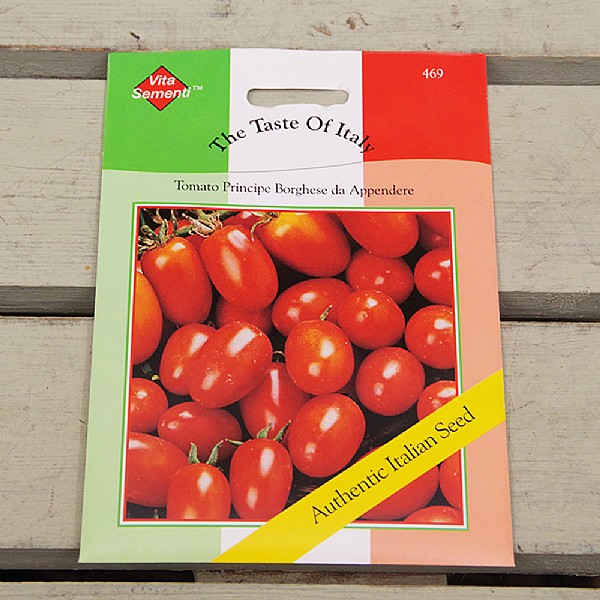 Thompson & Morgan The Taste of Italy Tomato Principe Borghese Da Appendere
£2.99
Quick View >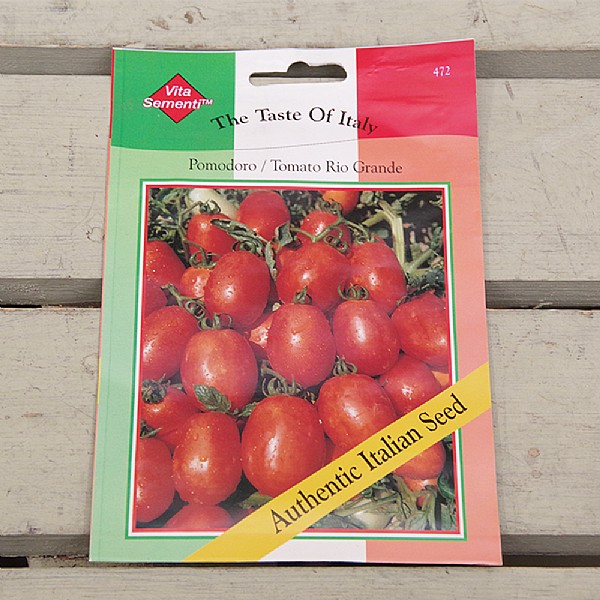 Thompson & Morgan The Taste of Italy Tomato Rio Grande
£2.99
Quick View >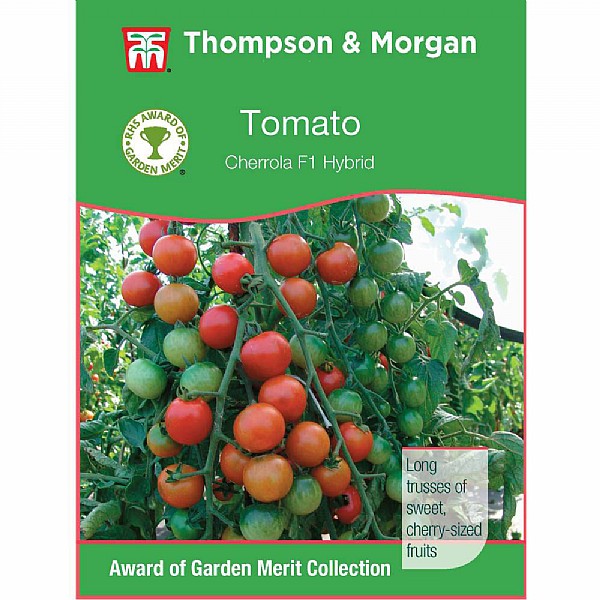 Thompson & Morgan Award of Garden Merit Tomato Cherrola F1 Hybrid
£2.99
Quick View >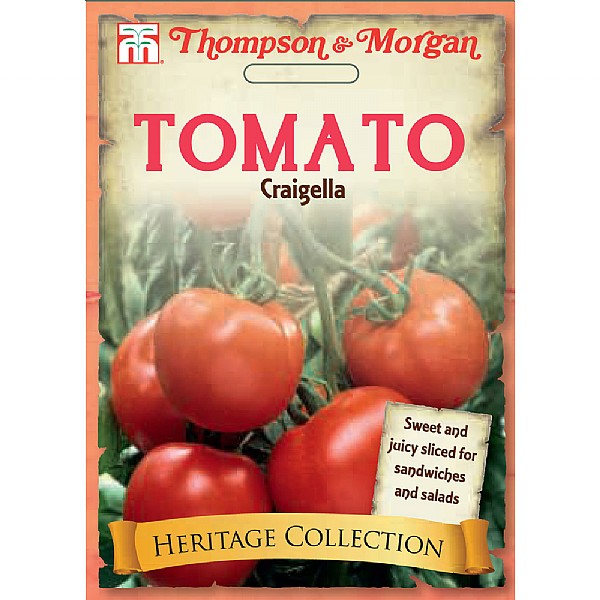 Thompson & Morgan Tomato Craigella Seeds
£2.29
Quick View >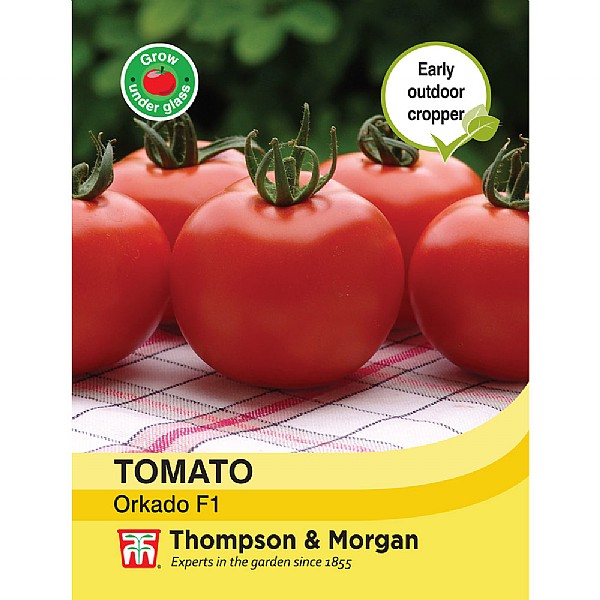 Thompson & Morgan Tomato Orkado Seeds
£2.99
Quick View >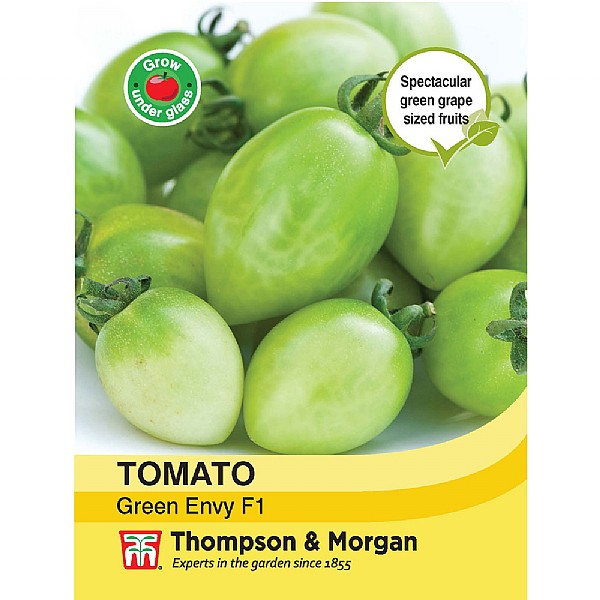 Thompson & Morgan Tomato Green Envy F1 Hybrid Seeds
£1.99
Quick View >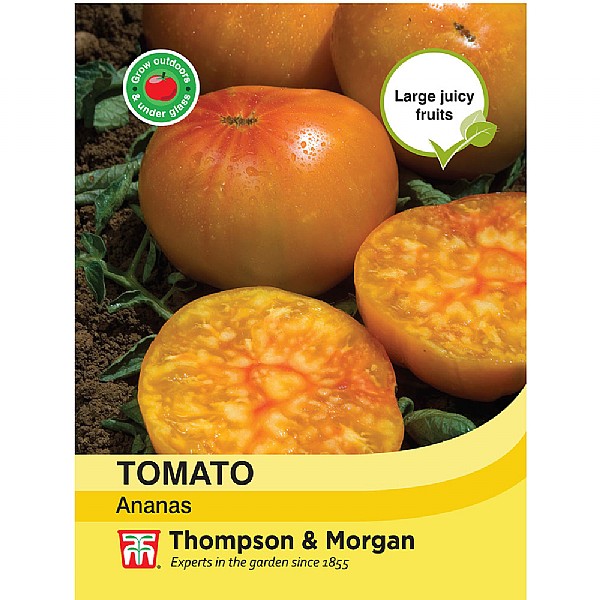 Thompson & Morgan Tomato Ananas Seeds
£2.99
Quick View >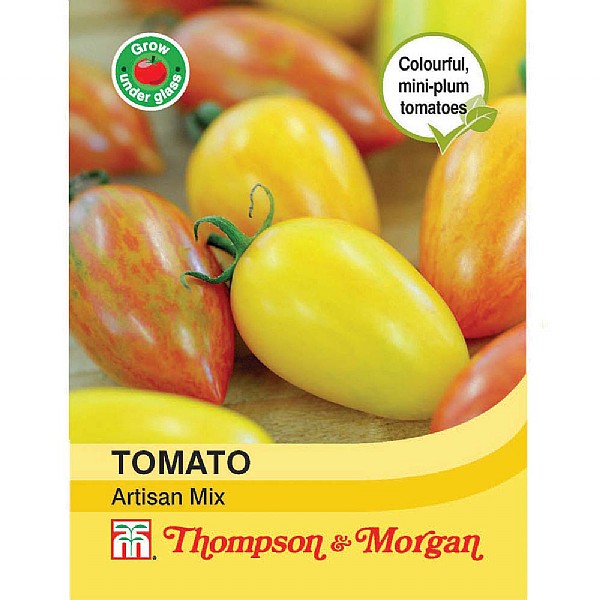 Thompson & Morgan Tomato Artisan Mix (Pink Tiger & Blush Tiger) Seeds
£2.99
Quick View >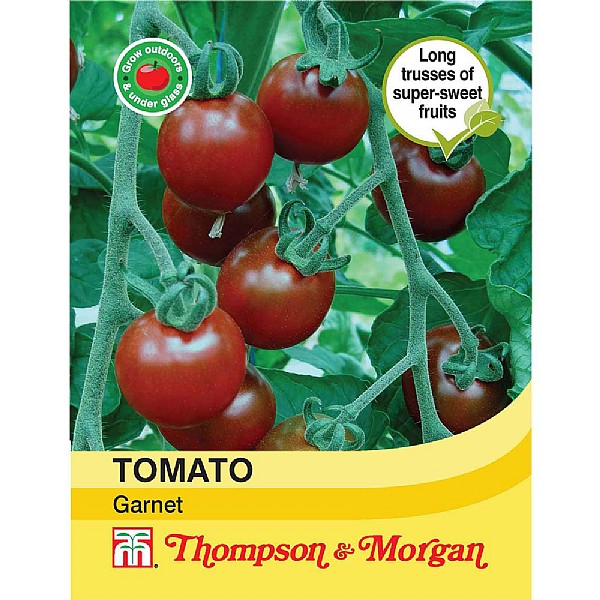 Thompson & Morgan Tomato Garnet Seeds
£2.49
Quick View >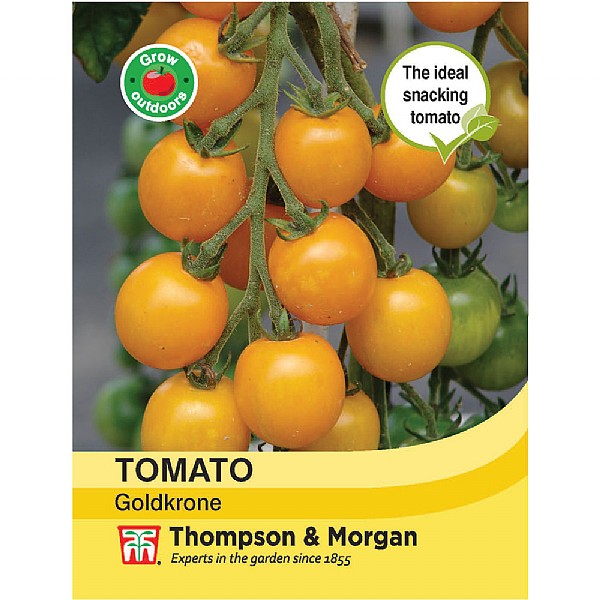 Thompson & Morgan Tomato Goldkrone Seeds
£2.99
Quick View >
Be the first to write a review
Feel free to leave a review of this product, good or bad it helps other customers with their buying decision