Thompson & Morgan Tomato Tigerella (Mr Stripey) Seeds
Cordon (Indeterminate). The finest of the preferred supermarket size tomatoes we've grown. Completely greenback free, crops heavily and over THREE WEEKS earlier than Moneymaker. Tomato Tigerella grows well outdoors or in a greenhouse in all areas, has a rich, tangy flavour uniquely its own - and the eye appeal of those clearly defined red and yellow stripes!
Read more
Details
Sowing Info:
For greenhouse culture sow seeds late winter to early spring 1.5mm (1/16in) deep. Germination usually takes 6-14 days at 24-27C (75-80F).
Growing Info:
Transplant seedlings when large enough to handle into 8cm (3in) pots and later plant out into grow bags, pots etc, at 45-6cm (18-24in) apart.
Outside, sow early spring and grow as above. When 2cm (8in) tall gradually acclimatise to outdoor co
Aftercare Info:
Provide support and tie in regularly. Remove side shoots as they appear and restrict the plant to one main stem.
Outdoor plants - remove growing tip in late summer to hasten ripening.
Harvesting Period:
July,August,September,October
No. of Seeds:
30 (approx)
Specification
Delivery & Returns
Other Products In This Category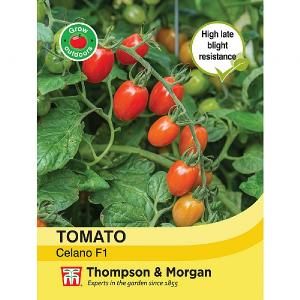 Thompson & Morgan Tomato Celano Seeds
£2.99
Quick View >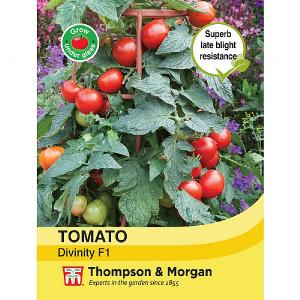 Thompson & Morgan Tomato Divinity Seeds
£2.99
Quick View >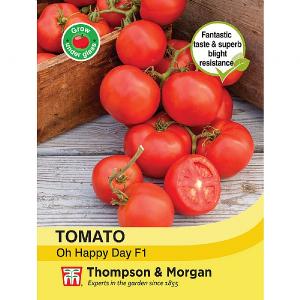 Thompson & Morgan Tomato Oh Happy Day F1 Hybrid Seeds
£2.99
Quick View >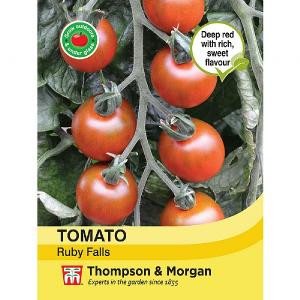 Thompson & Morgan Tomato Ruby Falls Seeds
£2.49
Quick View >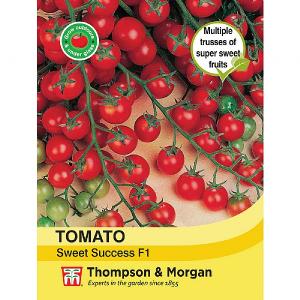 Thompson & Morgan Tomato Sweet Success F1 Hybrid Seeds
£2.79
Quick View >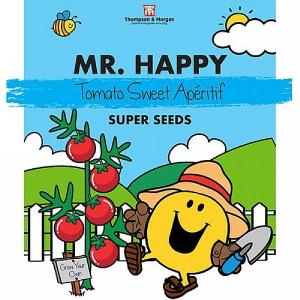 Thompson & Morgan Mr Men & Little Miss Tomato Sweet Aperitif
£1.99
Quick View >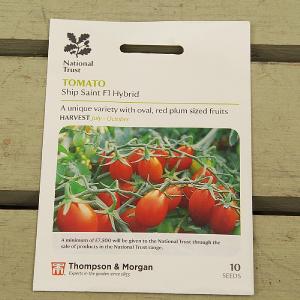 Thompson & Morgan National Trust Tomato Ship Saif1 Hybrid
£2.99
Quick View >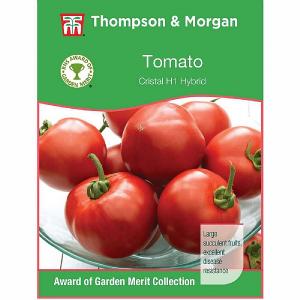 Thompson & Morgan Award of Garden Merit Tomato Cristal F1 Hybrid
£2.99
Quick View >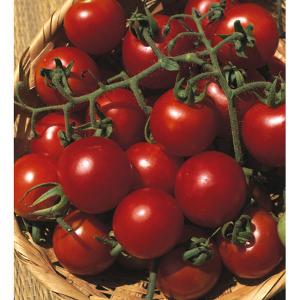 Tomato Gardeners Delight - Packet of 65 Seeds
£2.79
Quick View >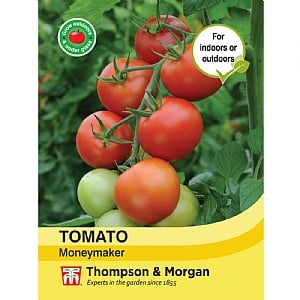 Tomato Moneymaker - Packet of 75 Seeds
£2.49
Quick View >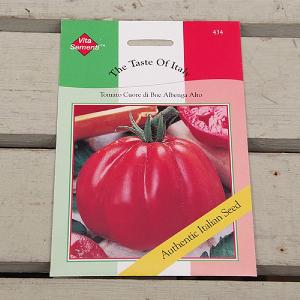 Thompson & Morgan The Taste of Italy Tomato Cuore Di Bue Albenga Alto
£1.99
Quick View >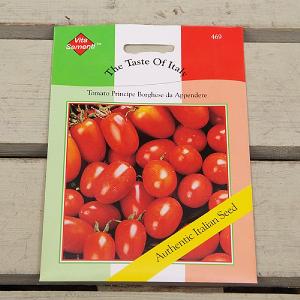 Thompson & Morgan The Taste of Italy Tomato Principe Borghese Da Appendere
£2.99
Quick View >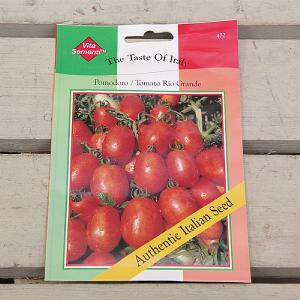 Thompson & Morgan The Taste of Italy Tomato Rio Grande
£2.99
Quick View >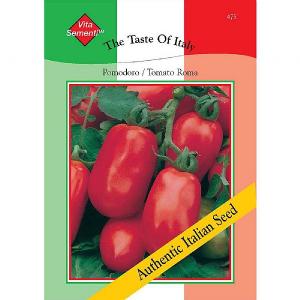 Thompson & Morgan The Taste of Italy Tomato Pomodora Roma Nano
£2.99
Quick View >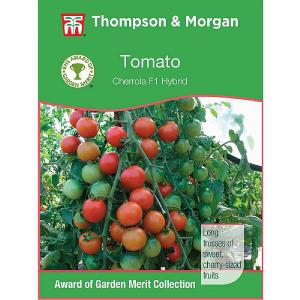 Thompson & Morgan Award of Garden Merit Tomato Cherrola F1 Hybrid
£2.99
Quick View >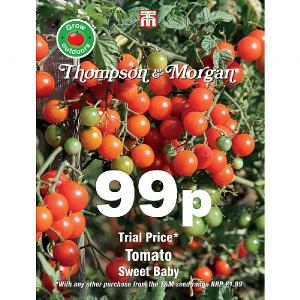 Thompson & Morgan Tomato Sweet Baby Seeds
£0.99
Quick View >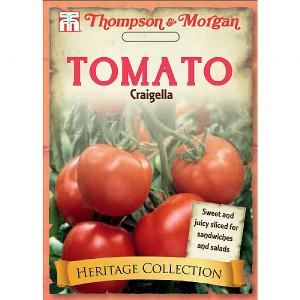 Thompson & Morgan Tomato Craigella Seeds
£2.29
Quick View >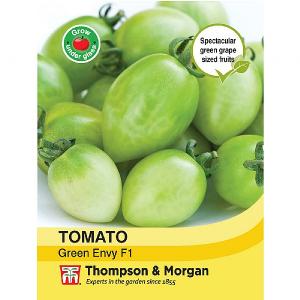 Thompson & Morgan Tomato Green Envy F1 Hybrid Seeds
£1.99
Quick View >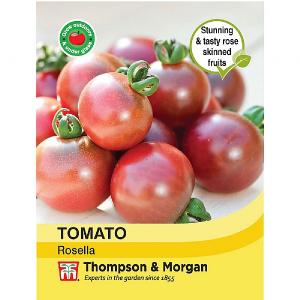 Thompson & Morgan Tomato Rosella Seeds
£2.99
Quick View >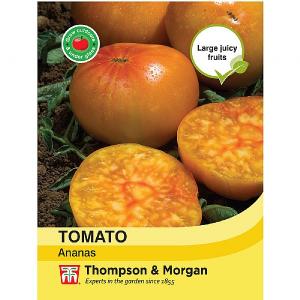 Thompson & Morgan Tomato Ananas Seeds
£2.99
Quick View >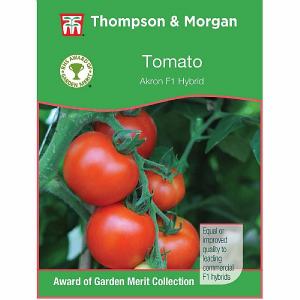 Thompson & Morgan Award of Garden Merit Tomato Akron F1 Hybrid
£2.99
Quick View >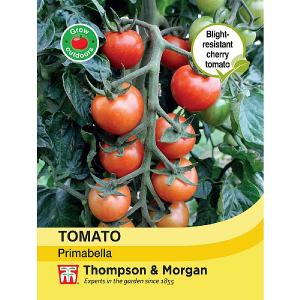 Thompson & Morgan Tomato Primabella Seeds
£2.99
Quick View >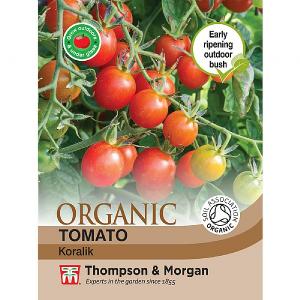 Thompson & Morgan Tomato Koralik (Organic) Seeds
£2.49
Quick View >
Be the first to write a review
Feel free to leave a review of this product, good or bad it helps other customers with their buying decision