Tomato Maskotka Seeds
Ideal for baskets and pots. Big crops of sweet 'cherry toms', its bushy habit is ideal for all sorts of containers.
Read more
Details
Sow indoors March-April. A warm kitchen windowsill is all you need for starting these seeds. Sow thinly, 0.5cm (¼") deep, in a pot of compost. Water well and place in a warm position. A temperature of 15-20°C (60-68°F) is ideal. Keep moist. Seedlings usually appear in 7-14 days. Transplant to individual pots when 10-15cm (4-6") tall. Grow on in cooler, but not cold conditions. Gradually accustom plants to outside conditions (avoid frosts), before planting out into warm, well-drained soil, May-June in patio tubs or baskets, when frosts are over. Harvest: July-October.
Can be grown in a polytunnel, but are happiest outside. A tall pot is perfect as they can tumble over the edge. Support only if trusses become too heavy.
Packet Size:
Seed for 25 plants (approx)
Specification
Delivery & Returns
Other Products In This Category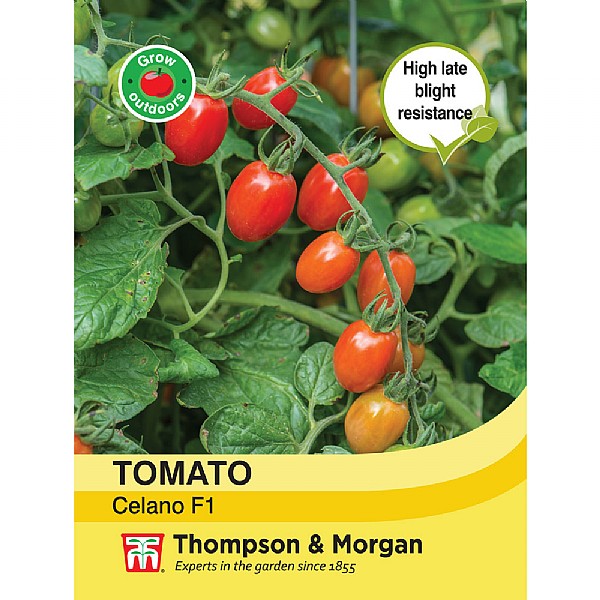 Thompson & Morgan Tomato Celano Seeds
£2.99
Quick View >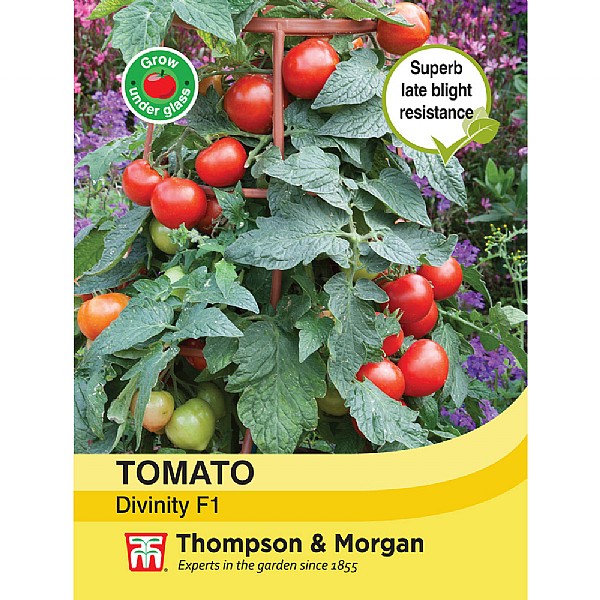 Thompson & Morgan Tomato Divinity Seeds
£2.99
Quick View >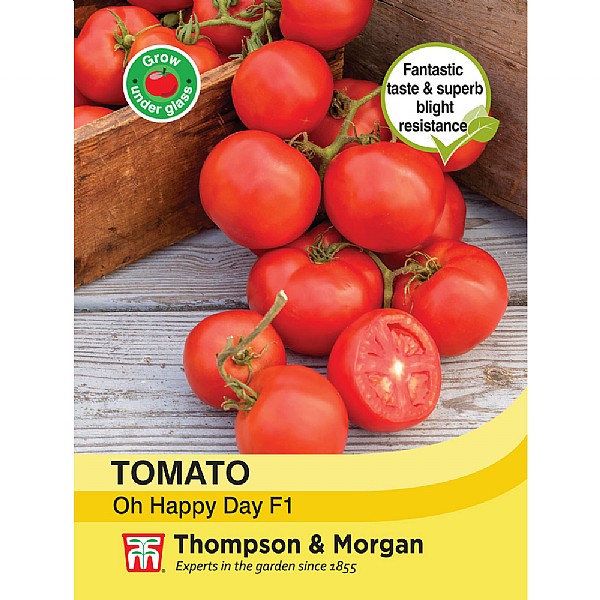 Thompson & Morgan Tomato Oh Happy Day F1 Hybrid Seeds
£2.99
Quick View >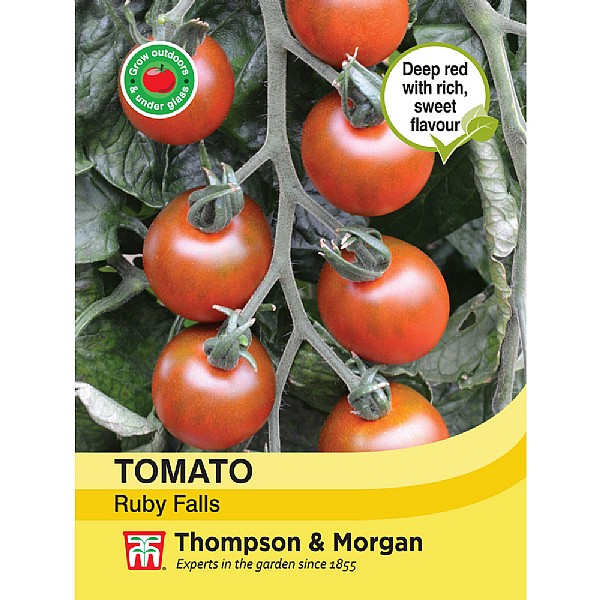 Thompson & Morgan Tomato Ruby Falls Seeds
£2.49
Quick View >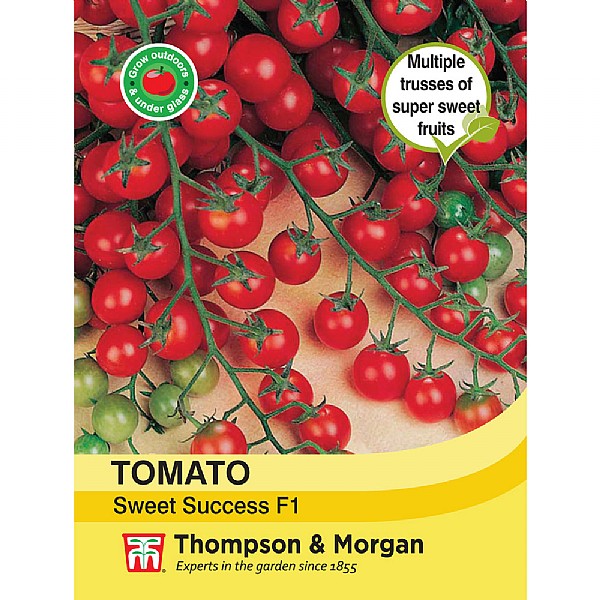 Thompson & Morgan Tomato Sweet Success F1 Hybrid Seeds
£2.79
Quick View >
Thompson & Morgan Mr Men & Little Miss Tomato Sweet Aperitif
£1.99
Quick View >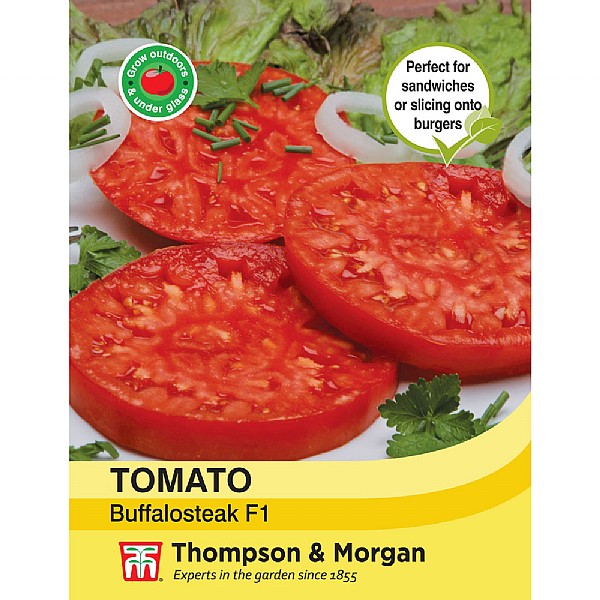 Thompson & Morgan Tomato Buffalosteak F1 Hybrid Seeds
£2.99
Quick View >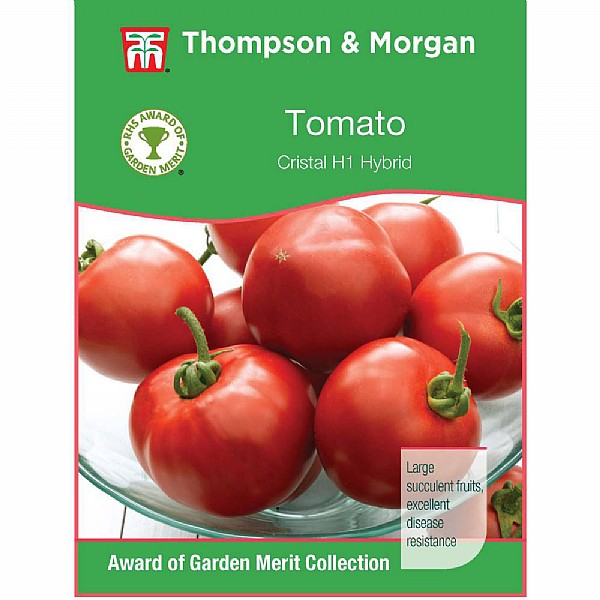 Thompson & Morgan Award of Garden Merit Tomato Cristal F1 Hybrid
£2.99
Quick View >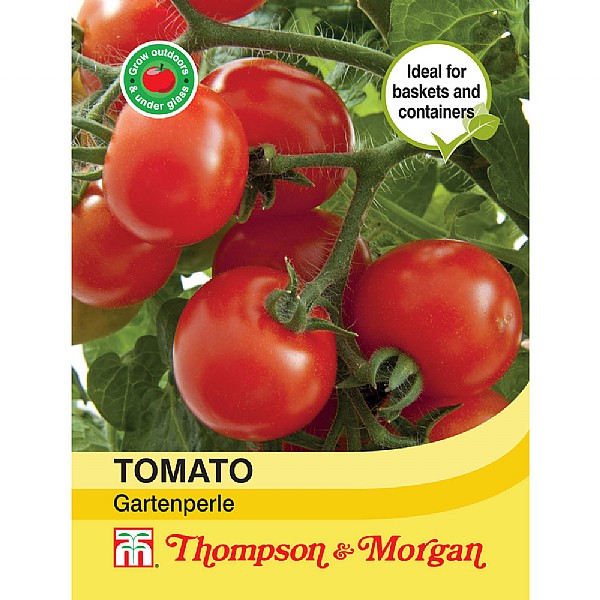 Thompson & Morgan Tomato Gartenperle Seeds
£2.99
Quick View >
Tomato Ailsa Craig - Packet of 75 Seeds
£2.49
Quick View >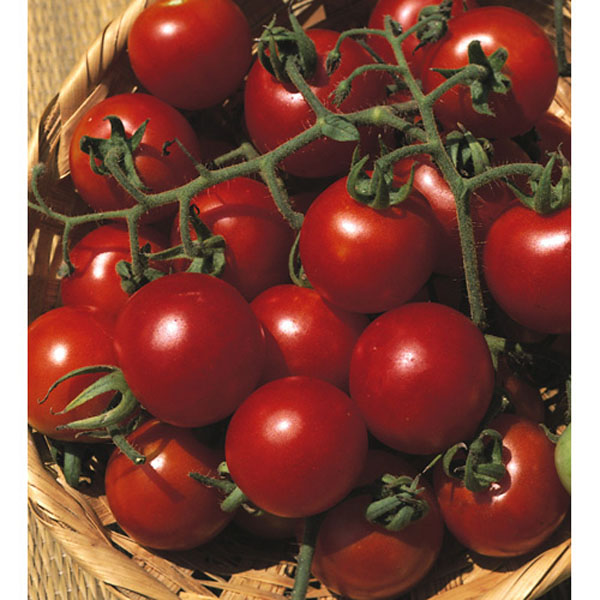 Tomato Gardeners Delight - Packet of 65 Seeds
£2.79
Quick View >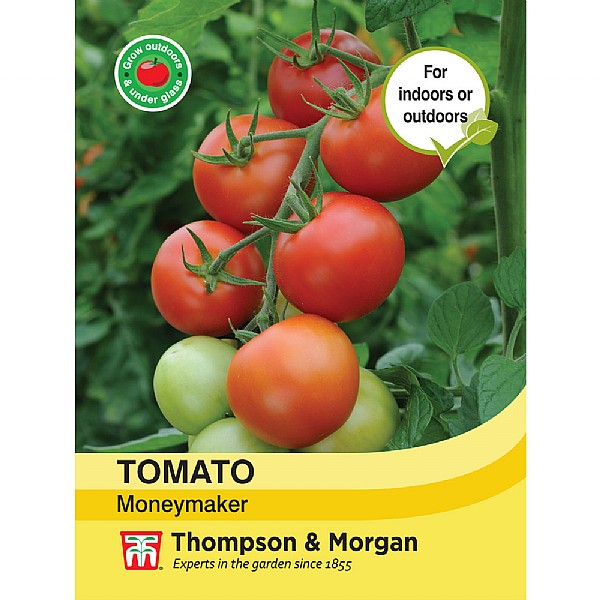 Tomato Moneymaker - Packet of 75 Seeds
£2.49
Quick View >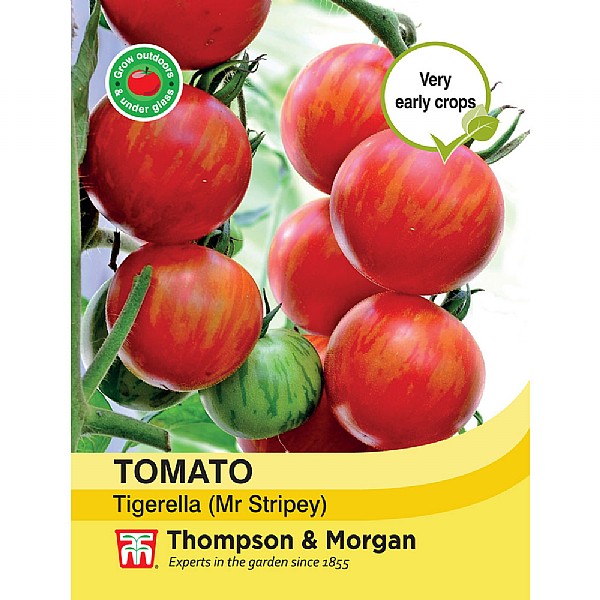 Thompson & Morgan Tomato Tigerella (Mr Stripey) Seeds
£2.49
Quick View >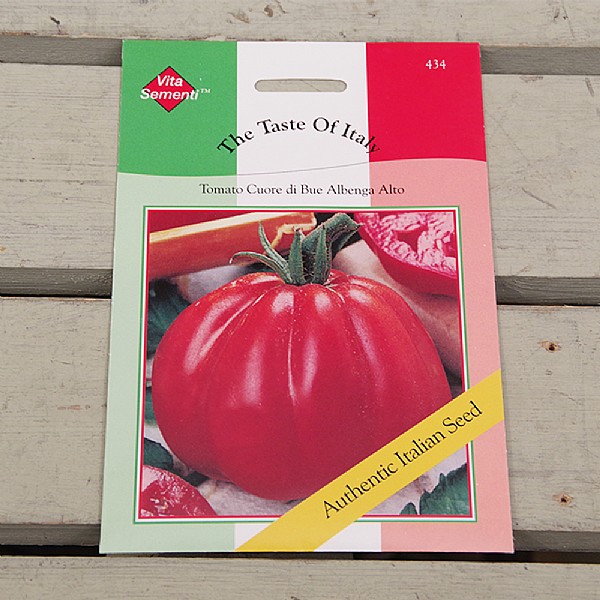 Thompson & Morgan The Taste of Italy Tomato Cuore Di Bue Albenga Alto
£1.99
Quick View >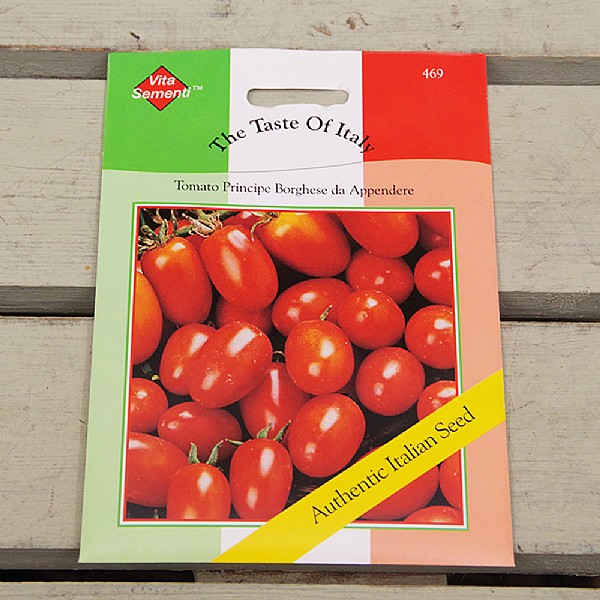 Thompson & Morgan The Taste of Italy Tomato Principe Borghese Da Appendere
£2.99
Quick View >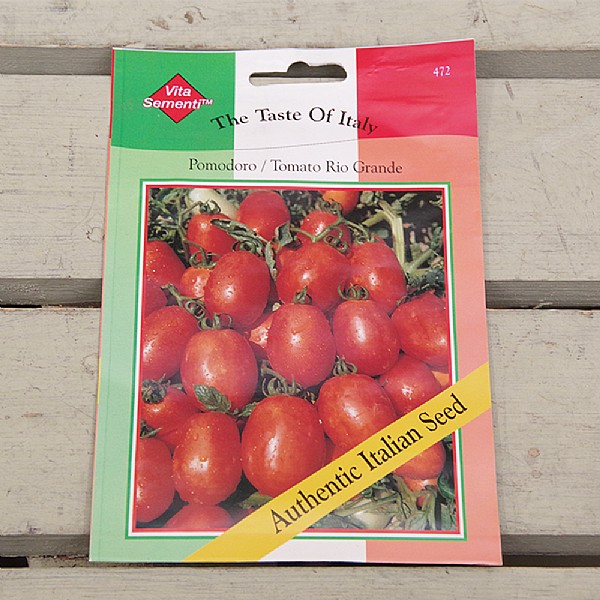 Thompson & Morgan The Taste of Italy Tomato Rio Grande
£2.99
Quick View >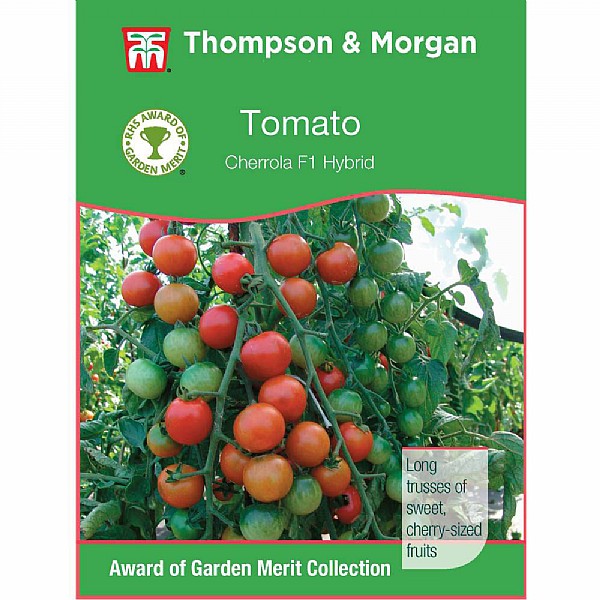 Thompson & Morgan Award of Garden Merit Tomato Cherrola F1 Hybrid
£2.99
Quick View >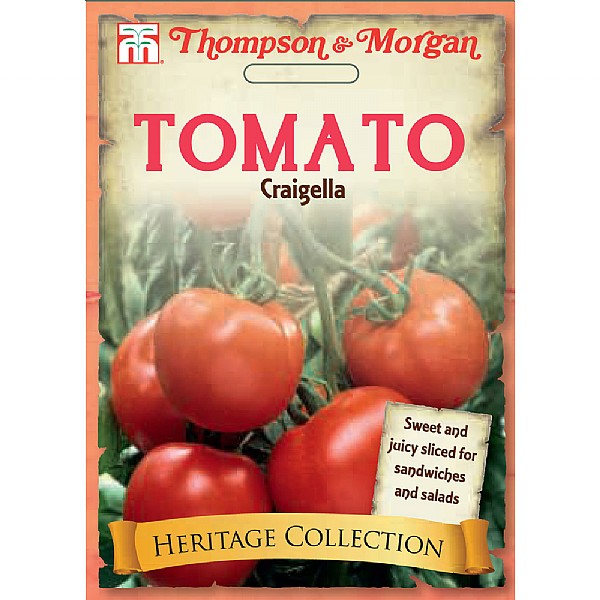 Thompson & Morgan Tomato Craigella Seeds
£2.29
Quick View >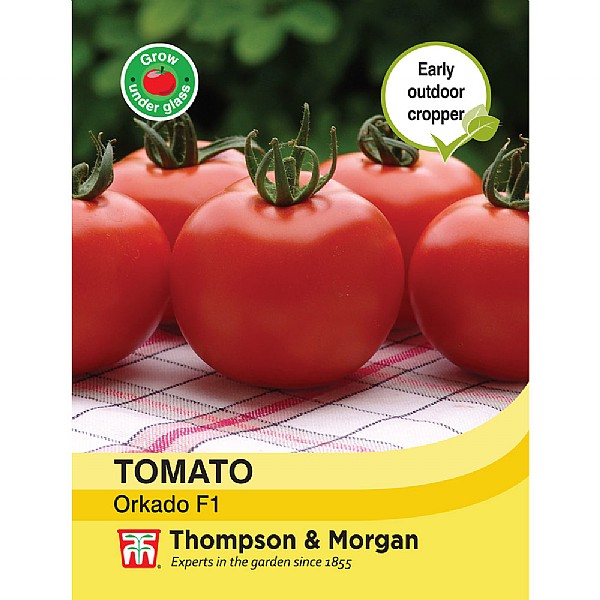 Thompson & Morgan Tomato Orkado Seeds
£2.99
Quick View >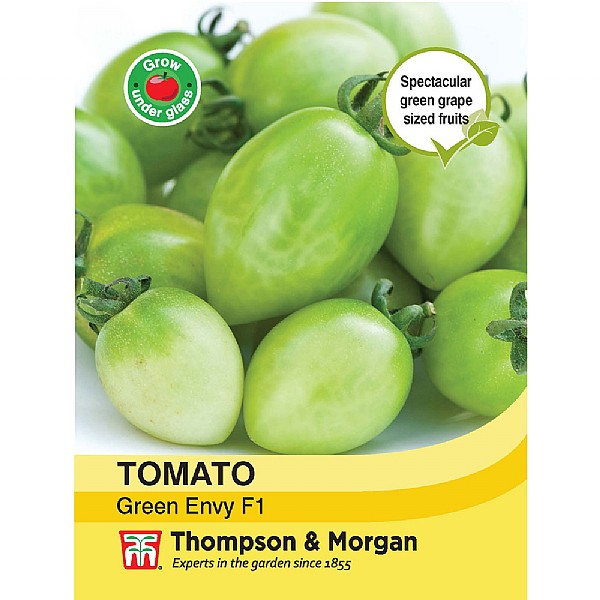 Thompson & Morgan Tomato Green Envy F1 Hybrid Seeds
£1.99
Quick View >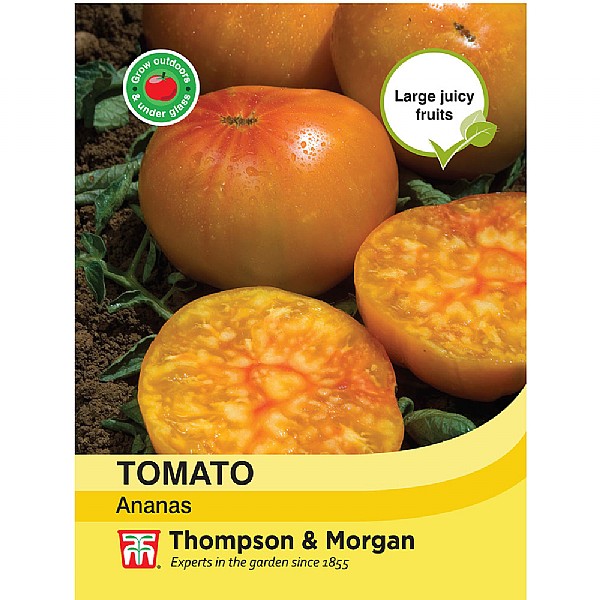 Thompson & Morgan Tomato Ananas Seeds
£2.99
Quick View >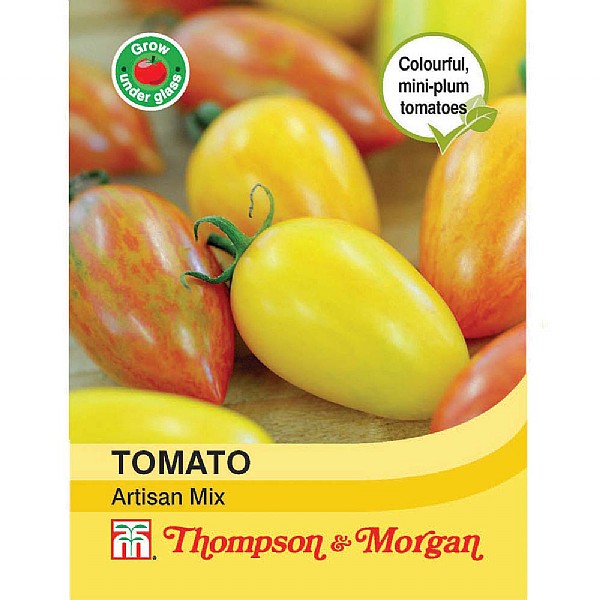 Thompson & Morgan Tomato Artisan Mix (Pink Tiger & Blush Tiger) Seeds
£2.99
Quick View >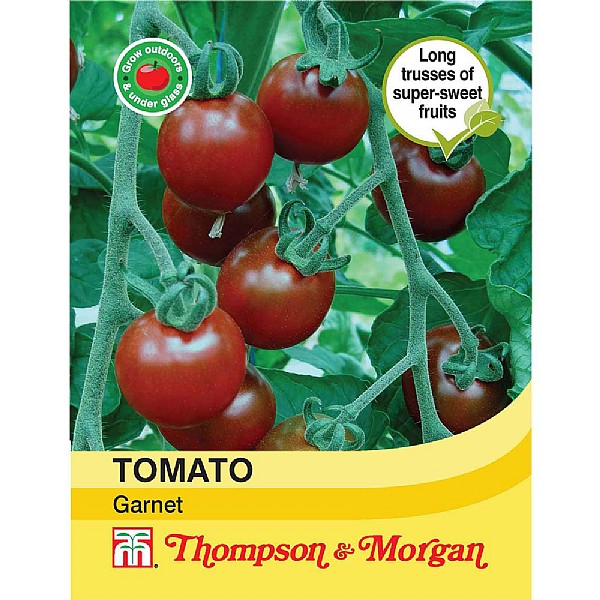 Thompson & Morgan Tomato Garnet Seeds
£2.49
Quick View >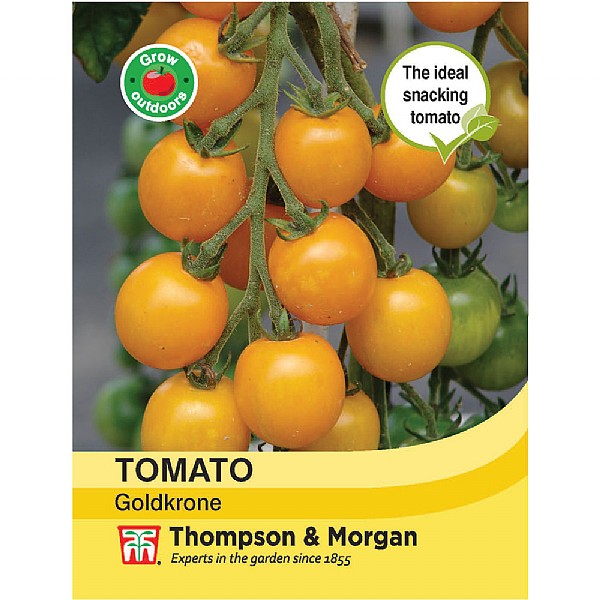 Thompson & Morgan Tomato Goldkrone Seeds
£2.99
Quick View >
Be the first to write a review
Feel free to leave a review of this product, good or bad it helps other customers with their buying decision