Tony's Chocolonely Easter Egg-Box (155g)
From master Belgian chocolatier Tony's Chocoloney. V cute egg box of 12 eggs with 7 different flavours. "Un-egg-ually divided … to illusatrate the inequality in the chocolate industry" says Tony.
Read more
Details
Nutritional Info per 100gm:
energy: 2263 kj/ 541 kcal
fat 33.5g
of which saturates 19.2g
carbohydrates 49.3g
of which sugars 46.6g
protein 7.5g
salt .36g

Ingredients:
sugar, dried whole milk cocoa butter, cocoa mass, 1.7% almonds 1.7% hazelnuts 1.7% caramel pieces (sugar, glucose syrup, cream, butter), 1.2% pretzel pieces (wheat flour, salt, sunflower oil, malted wheat flour, yeast, acidity regulator: sodium hydroxide), 0.8% nougat (cane sugar, glucose syrup, almonds, potato starch, honey, cocoa butter, egg white, natural vanilla extract), 0.5% caramel (sugar, glucose syrup), 0.2% sea salt, emulsifier ( soya lecithin)
May contain peanuts and other nuts.

Keep cool, dry and dark, but no in the fridge
Specification
Delivery & Returns
Other Products In This Category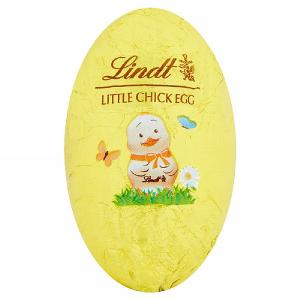 Lindt Milk & White Happy Egg (18g)
£0.69
Quick View >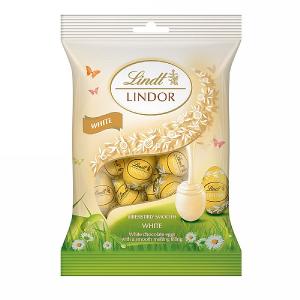 Lindt Lindor White Mini Eggs Bag (100g)
£2.29
Quick View >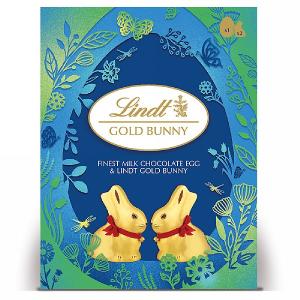 Lindt Gold Bunny Shell Easter Egg (115g)
£5.99
Quick View >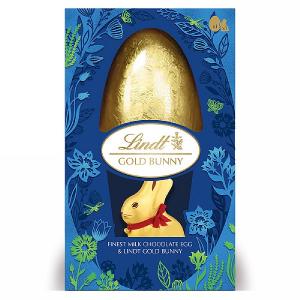 Lindt Gold Bunny Shell Easter Egg (195g)
£8.99
Quick View >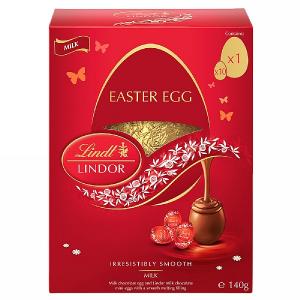 Lindt Lindor Milk Chocolate Shell Easter Egg (140g)
£5.99
Quick View >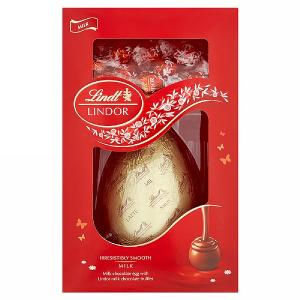 Lindt Lindor Milk Chocolate Shell Easter Egg (285g)
£10.99
Quick View >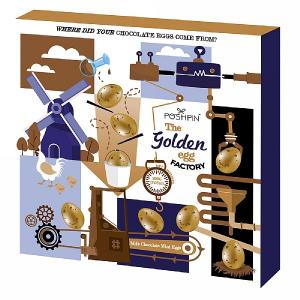 Golden Egg Factory (230g)
£5.99
Quick View >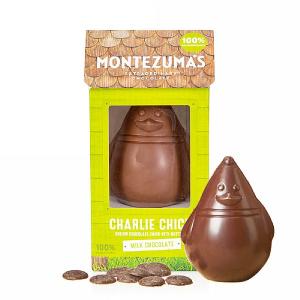 Montezuma's Charlie Chick Milk Chocolate Egg with Buttons (100g)
£6.99
Quick View >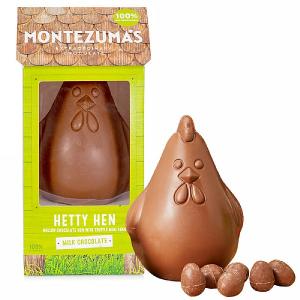 Montezuma's Hetty Hen Milk Chocolate Egg with Mini Eggs 275g
£9.99

was £11.99
Quick View >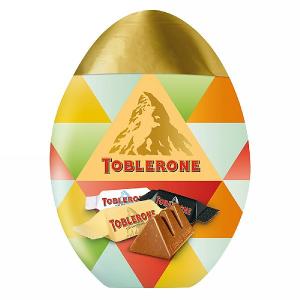 Toblerone Easter Egg Container with Assorted Mini Bars (192g)
£8.99
Quick View >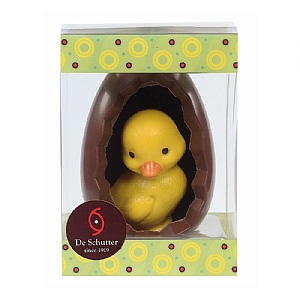 De Schutter Easter Egg with White Chocolate Duckling (180g)
£9.99
Quick View >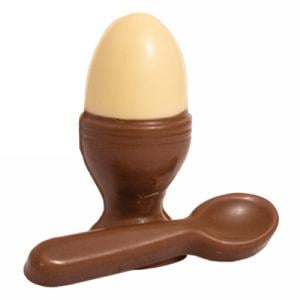 Cocoa Loco Chocolate Egg & Spoon (100g)
£6.99
Quick View >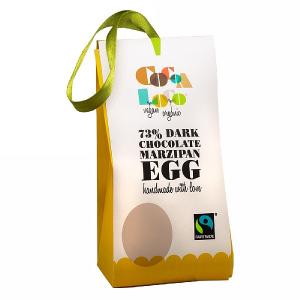 Cocoa Loco Marzipan Egg (40g)
£4.99
Quick View >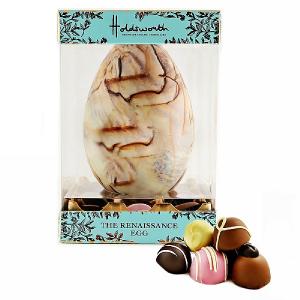 Renaissance Marbled Easter Egg (300g)
£14.99
Quick View >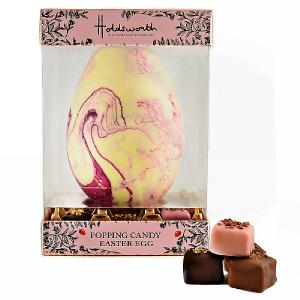 Pink Popping Candy Easter Egg (300g)
£14.99
Quick View >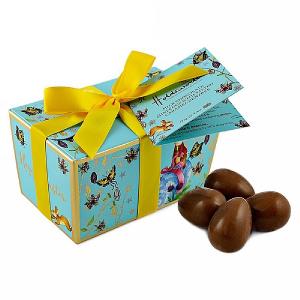 Luxury Easter Ballotin of Mini Eggs (125g)
£7.99
Quick View >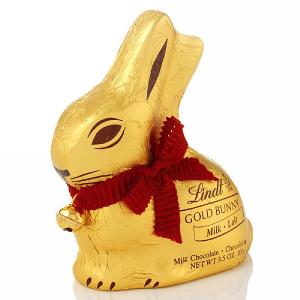 Lindt White Chocolate Gold Bunny (100g)
£2.99
Quick View >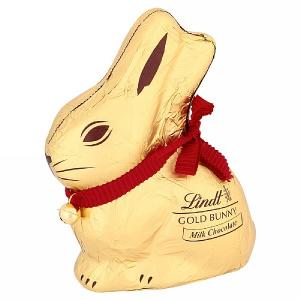 2 for £8.00
Lindt Milk Chocolate Gold Bunny (200g)
£4.49
Quick View >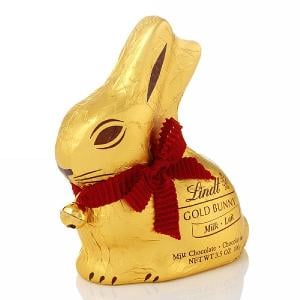 Lindt Milk Chocolate Gold Bunny (50g)
£1.69
Quick View >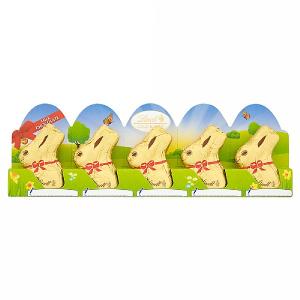 2 for £4.00
Lindt Gold Milk Chocolate Easter Bunny 5 Pack (50g)
£2.49
Quick View >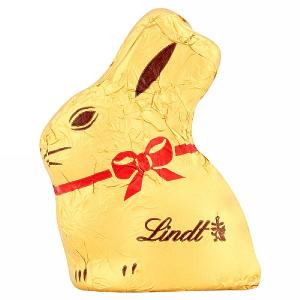 Lindt Gold Bunny Mini (10g)
£0.49
Quick View >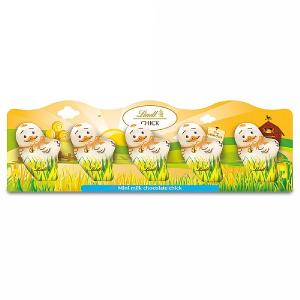 2 for £4.00
Lindt Little Chick Milk Chocolate 5 Pack (50g)
£2.49
Quick View >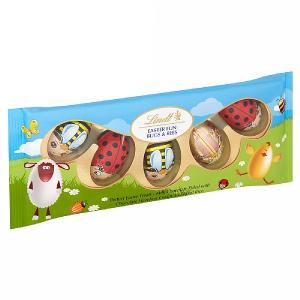 2 for £4.00
Lindt Easter Fun Bugs & Bees (50g)
£2.49
Quick View >
Be the first to write a review
Feel free to leave a review of this product, good or bad it helps other customers with their buying decision