Webbs Children's Nest Box Week Pack
If you'd like to help the birds in your garden, why not have a go at decorating your own fancy nest box? Giving birds a little extra support is a fun way to help, especially during the colder months.
Read more
Details
To raise awareness of National Nest Box Week and to put the spotlight on breeding birds - Webbs team have put together this pack for children to enjoy at home, spread their creative wings and even decorate their nest box with some inventive designs.
This pack contains: 1 x Nest Box, 1 x Filled Bird Seed Feeder and 2 x A5 Children's Activity Sheets. If children are feeling extra creative they can decorate their nest box at home and share their designs with us on social media, our favourite design will win a £15 Webbs Gift Voucher to spend in-store or online.
(Please note: This pack does not include paints or craft supplies. If children want to decorate their nest box our team recommend using non-toxic paint)
This pack has been created to celebrate National Nest Box Week, from February 14th - it puts the spotlight on breeding birds and asks everyone to put up more nest boxes in their local area. Our gardens, parks and woodland are neater and tidier than they used to be, depriving birds of natural holes to find a home. The good news is that everyone can do their bit to help… and your own garden's a great place to start.
Specification
Delivery & Returns
Other Products In This Category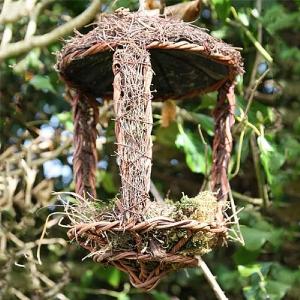 Simon King Open Nest Buddy
£9.99
Quick View >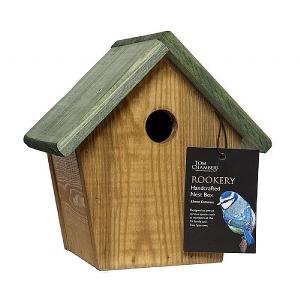 Tom Chambers Rookery Bird Nest Box (FSC)
£13.99
Quick View >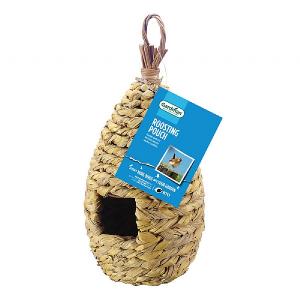 Roosting Pouch
£2.99
Quick View >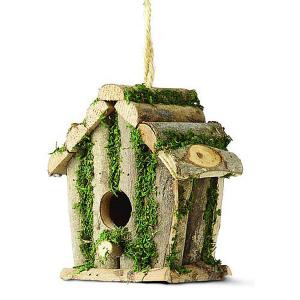 Tom Chambers Square Log Hut Bird House
£6.99
Quick View >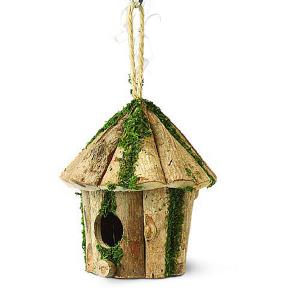 Tom Chambers Round Log Hut Bird House
£6.99
Quick View >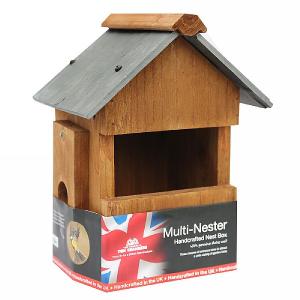 Slate Roof Multi - Nester Bird Box
£15.99
Quick View >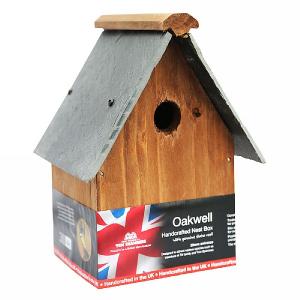 Tom Chambers Oakwell Nest Box (FSC)
£15.99
Quick View >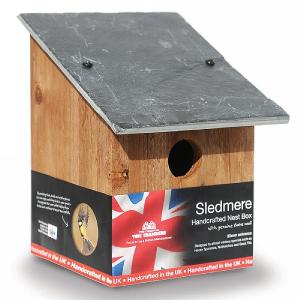 Tom Chambers Sledmere Nest Box (FSC)
£15.99
Quick View >
Wildlife World Natural Log Robin Nesting Box
£17.99
Quick View >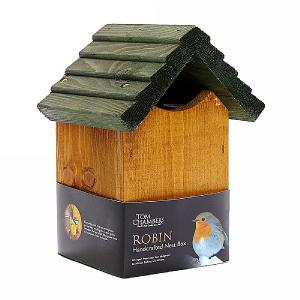 Tom Chambers Robin Nest Box (FSC)
£11.99
Quick View >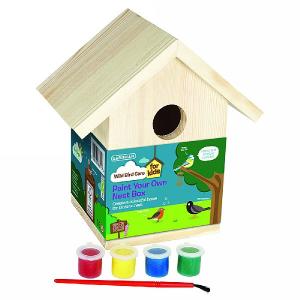 Paint Your Own Nest Box
£7.99
Quick View >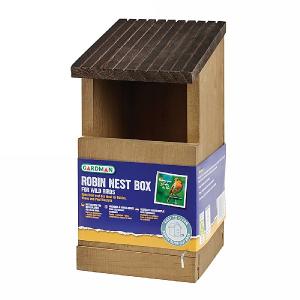 Gardman Robin Nest Box
£5.99
Quick View >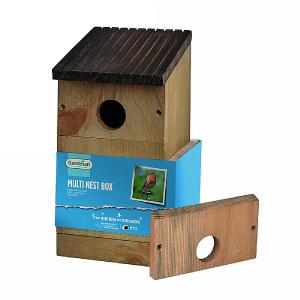 Gardman Multi-Nest Box A04381
£9.99
Quick View >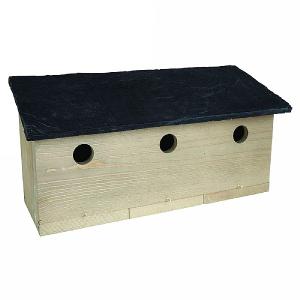 Ernest Charles Norfolk Sparrow Nest Box
£24.99
Quick View >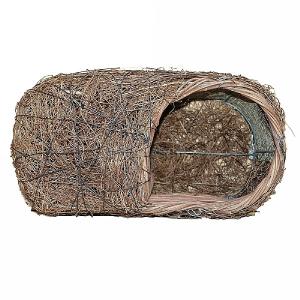 Simon King Brushwood Robin Nester
£11.99
Quick View >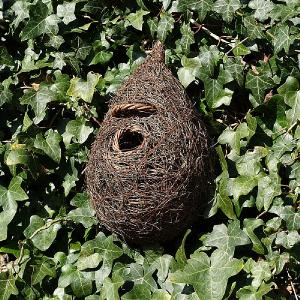 Wildlife World Giant Roost Pocket Small Bird Nester
£9.99
Quick View >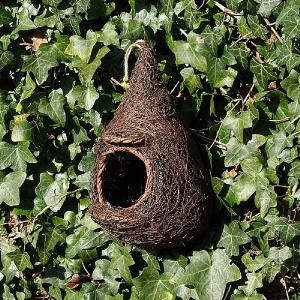 Wildlife World Giant Roost Pocket Robin Nester
£9.99
Quick View >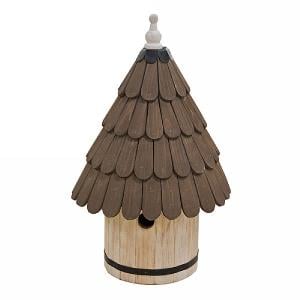 Wildlife World Dovecote Nestbox
£43.99
Quick View >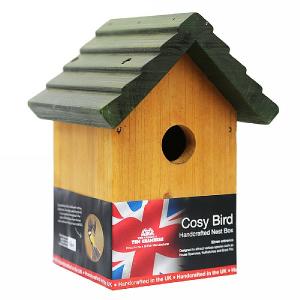 Tom Chambers Cosy Bird Wooden Bird Box
£11.99
Quick View >
Be the first to write a review
Feel free to leave a review of this product, good or bad it helps other customers with their buying decision