Webbs clubCARD
Want to enjoy benefits such as, 10% off plants, all day, every day? 5%* discount off other items purchased on the first day of use? Special discount shoppings days? If yes, then you should definately become a Webbs clubCARD member - a great gift for friends and family
Read more
Details
Why we love it:
Whether you are a keen gardener or simply want to take advantage of the great savings offered, joining Webbs clubCARD can provide you with excellent benefits
You will receive a 10% discount, all day, every day on Garden & Aquatic Plants, Houseplants, Flower Bulbs, Seeds & Real Christmas Trees
As a welcome to Webbs clubCARD on the first day you use your card you will also get 5% off * items not listed above. What a fantastic way of making a great saving on that special purchase
As a valued Webbs customer, you will be the first to hear news of what's happening at Webbs. You will receive regular mailings with exclusive seasonal promotions for Webbs clubCARD members
You will also receive 12 free hot drinks vouchers annually.
To top it all, you will be invited to Webbs clubCARD shopping days, where you will receive additional discounts **
You can be a member of Webbs clubCARD, and enjoy all these benefits for just £17.50 initial joining fee and £7.50 annual renewal

What you need to know:
1 x Webbs clubCARD
Terms and conditions of membership, preferential shopping terms and offers may vary from time to time.
No discount will be given unless current Webbs clubCARD is produced at the till at the time of purchase.
10% discount is available all day, every day on the following products: Garden and Aquatic Plants, Houseplants, Flower Bulbs, Vegetable and Flower Seeds and Real Christmas Trees. Please note: product availability varies seasonally, from store to store and on www.webbs.co.uk.
*On the first day you use your clubCARD, in addition to the discount listed in point 3 you will receive 5% discount off all other products sold by Webbs, excluding gift vouchers, postage stamps, delivery charges, calor gas, fresh cut flowers, ticketed events, Webbs clubCARD membership and all on site concessions.
If you purchase your clubCARD membership online, you will not be able to claim your discount in store until you have received your clubCARD in the post.
If you renew your membership online please allow 2-3 working days for your renewal to be activated.
Upon renewal you will be sent a voucher to receive 10% off purchases, excluding gift vouchers, postage stamps, delivery charges, calor gas, fresh cut flowers, garden machinery, ticketed events, Webbs clubCARD membership and all onsite concessions. Valid for one single use, to be used within 3 months of issue date. 10% renewal voucher only valid in store, cannot be used online.
**On Webbs clubCARD shopping days enjoy additional discounts in store. Details published at the time of each event.
Discount will not be cumulative if clubCARD shopping day discount coincides with your first day of use or if you choose to use your 10% renewal voucher.
Discount is given over and above any sale or reduced prices. Please note, total discount will not be cumulative.
Membership will be valid for one year from date of purchase.
12 free hot drinks per annual membership. On production of your clubCARD hot drink card 12 free hot drinks can be claimed at any time, any number at once (up to the amount of hot drinks you have available). Once you have claimed your 12 free hot drinks a new hot drink card will be issued upon renewal of membership only. If hot drink card lost/misplaced it cannot be replaced. Hot drink card AND current clubCARD must be presented to claim your free drink. No exceptions will be made.
Please notify changes of address or personal details to:Webbs clubcard, Webbs, Worcester Road, Wychbold, Droitwich Spa, Worcs WR9 0DGEmail: [email protected] Tel: 01527 860000
The data supplied will not be passed to any other company and will only be used for Webbs clubcard postal or email communications originating from Webbs.
Specification
Delivery & Returns
Other Products In This Category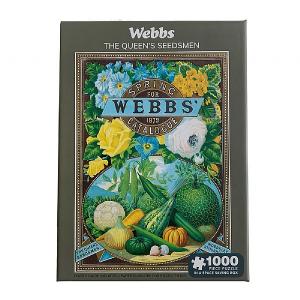 Webbs Queen's Seedsmen 1000 Piece Jigsaw Puzzle
£14.99
Quick View >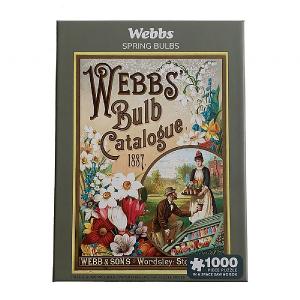 Webbs Spring Bulbs 1000 Piece Jigsaw Puzzle
£14.99
Quick View >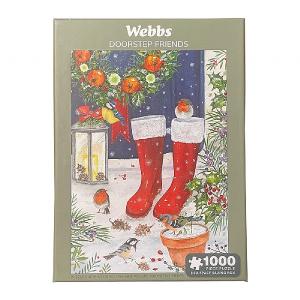 Webbs Doorstep Friends 1000 Piece Jigsaw Puzzle
£14.99
Quick View >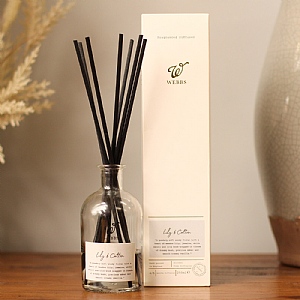 Webbs Lily & Cotton Fragranced Reed Diffuser 250ml
£24.99
Quick View >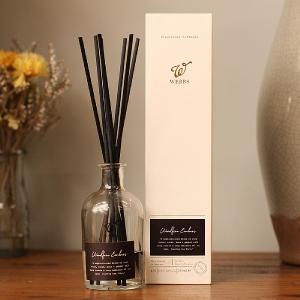 Webbs Woodfire Embers Fragranced Reed Diffuser 250ml
£24.99
Quick View >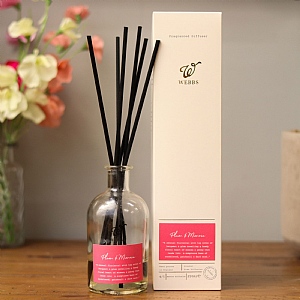 Webbs Plum & Mimosa Fragranced Reed Diffuser 250ml
£24.99
Quick View >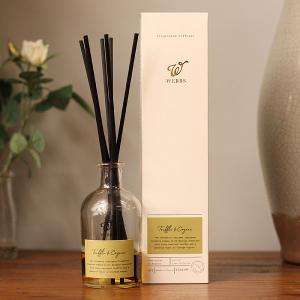 Webbs Truffle & Cognac Fragranced Reed Diffuser 250ml
£24.99
Quick View >
Webbs Lily & Cotton Fragranced Large Jar Candle 550g
£24.99
Quick View >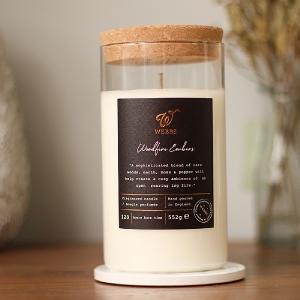 Webbs Woodfire Embers Fragranced Large Jar Candle 550g
£24.99
Quick View >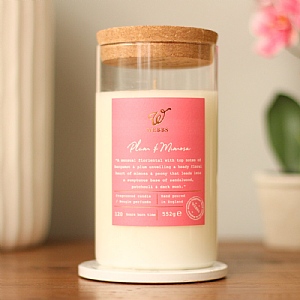 Webbs Plum & Mimosa Fragranced Large Jar Candle 550g
£24.99
Quick View >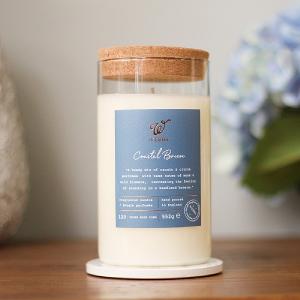 Webbs Coastal Breeze Fragranced Large Jar Candle 550g
£24.99
Quick View >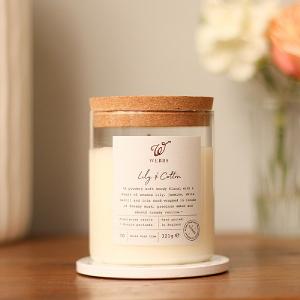 Webbs Lily & Cotton Fragranced Small Jar Candle 320g
£18.99
Quick View >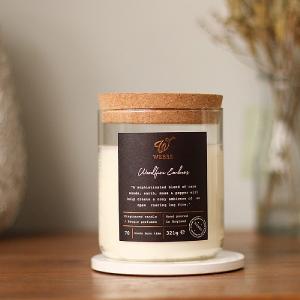 Webbs Woodfire Embers Fragranced Small Jar Candle 320g
£18.99
Quick View >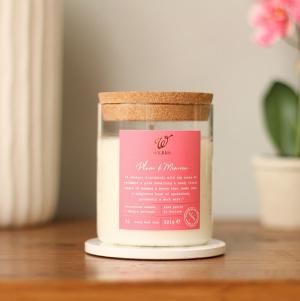 Webbs Plum & Mimosa Fragranced Small Jar Candle 320g
£18.99
Quick View >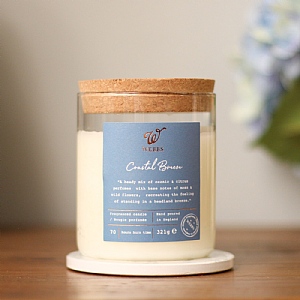 Webbs Coastal Breeze Fragranced Small Jar Candle 320g
£18.99
Quick View >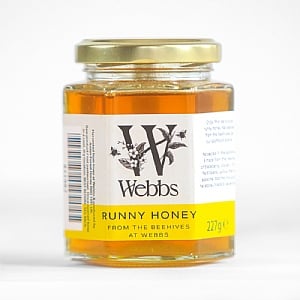 2 for £10
Food at Webbs Runny Honey
£5.49
Quick View >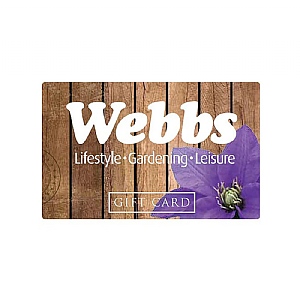 Webbs Afternoon Tea for One Gift Card
£15.99
Quick View >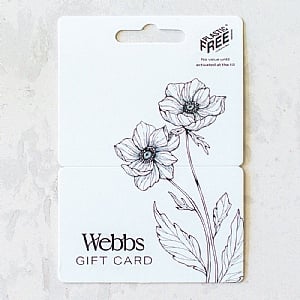 Webbs Gift Card
£10.00
Quick View >
Be the first to write a review
Feel free to leave a review of this product, good or bad it helps other customers with their buying decision