Webbs Coastal Breeze Scented Candle
A heady mix of ozonic & citrus perfumes with base notes of moss & wildflowers, recreating the feeling of standing in a headland breeze.
Read more
Details
Lovingly hand poured in Herefordshire by a local artisan producer, the candles are perfumed with the finest quality fragrances, using natural GM-free soy was for a longer, cleaner burn.
Available in a variety of fragrances, the candles have 60 hours burn time, lead-free wicks and will create a beautiful ambience in any room.
The candle is paraben and sulphate free, the box is made from recycled materials and there has been no animal testing. Gift a gift that's full of goodness.
1 x Webbs Coastal Breeze Scented Candle
60 hours burn time
Pure vegetable wax
Hand poured in the UK
Lead free wick
Phthalates, parabens and sulphate free
No animal testing
Specification
Delivery & Returns
Other Products In This Category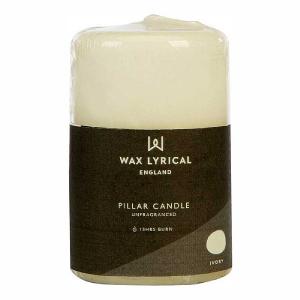 Wax Lyrical White Pillar Candle 5x8cm
£2.49
Quick View >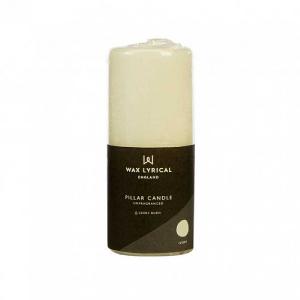 Wax Lyrical White Pillar Candle 5x12cm
£2.99
Quick View >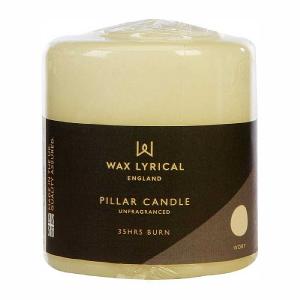 Wax Lyrical White Pillar Candle 7x8cm
£3.49
Quick View >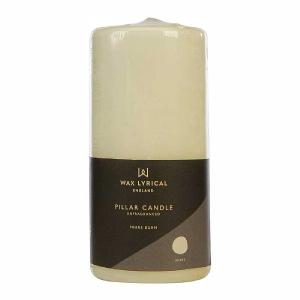 Wax Lyrical White Pillar Candle 7x15cm
£3.99
Quick View >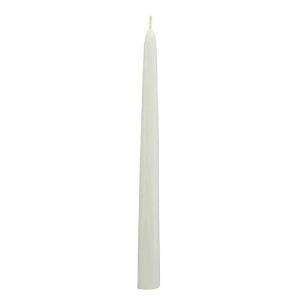 Wax Lyrical Chalk Taper Candle 25cm
£1.99
Quick View >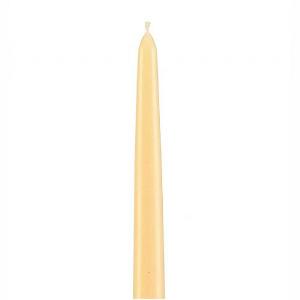 Wax Lyrical Ivory Taper Candle 25cm
£1.99
Quick View >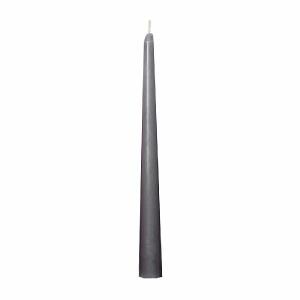 Wax Lyrical Smoke Taper Candle 25cm
£1.99
Quick View >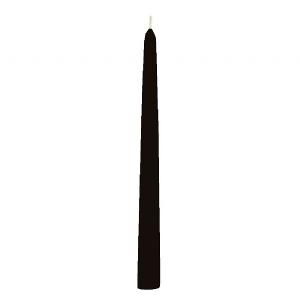 Wax Lyrical Midnight Blue Taper Candle 25cm
£1.99
Quick View >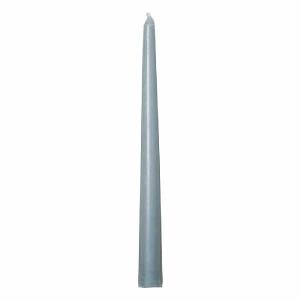 Wax Lyrical Dusky Blue Taper Candle 25cm
£1.99
Quick View >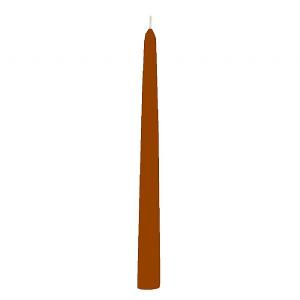 Wax Lyrical Golden Ochre Taper Candle 25cm
£1.99
Quick View >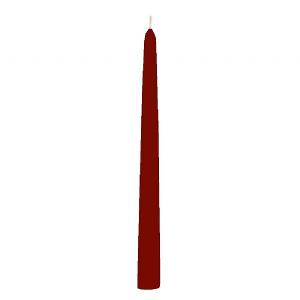 Wax Lyrical Rust Taper Candle 25cm
£1.99
Quick View >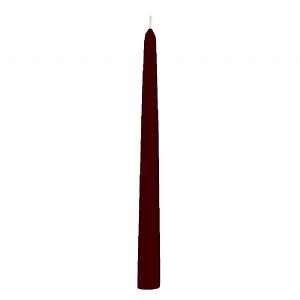 Wax Lyrical Mulberry Taper Candle 25cm
£1.99
Quick View >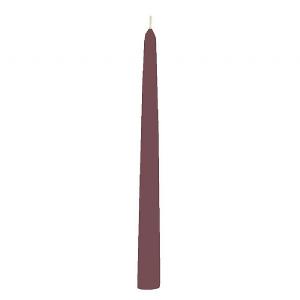 Wax Lyrical Evening Heather Taper Candle 25cm
£1.99
Quick View >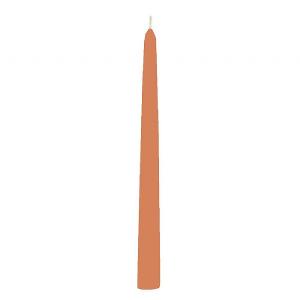 Wax Lyrical Blush Taper Candle 25cm
£1.99
Quick View >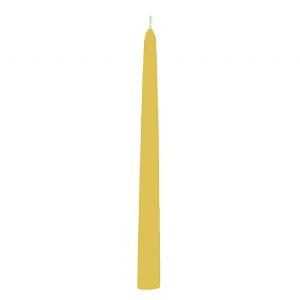 Wax Lyrical Gold Taper Candle 25cm
£1.99
Quick View >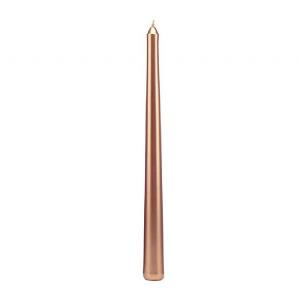 Wax Lyrical Rose Gold Taper Candle 25cm
£1.99
Quick View >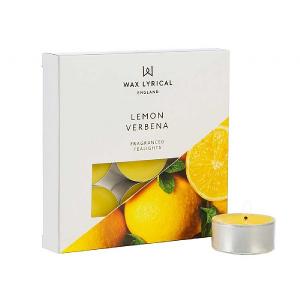 Wax Lyrical Made In England Lemon Verbena Set of 9 Tealights
£4.99
Quick View >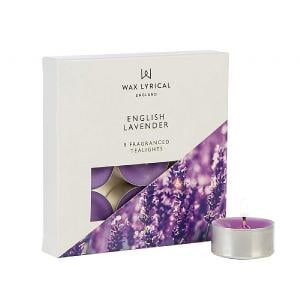 Wax Lyrical Made In England English Lavender Set of 9 Tealights
£4.99
Quick View >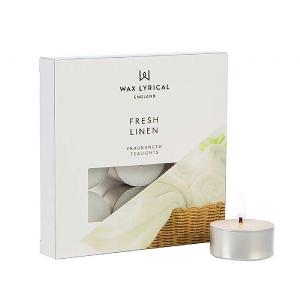 Wax Lyrical Made In England Fresh Linen Set of 9 Tealights
£4.99
Quick View >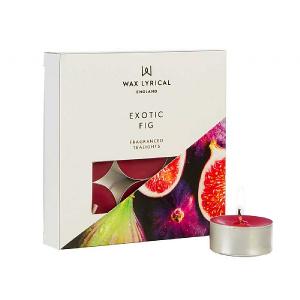 Wax Lyrical Made In England Exotic Fig Set of 9 Tealights
£4.99
Quick View >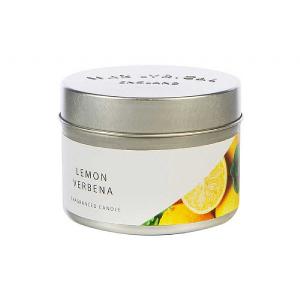 Wax Lyrical Made In England Lemon Verbena Tin Candle
£4.99
Quick View >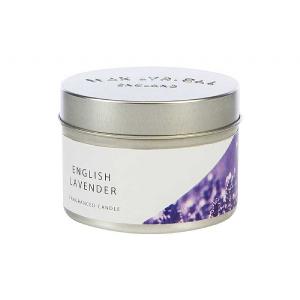 Wax Lyrical Made In England English Lavender Tin Candle
£4.99
Quick View >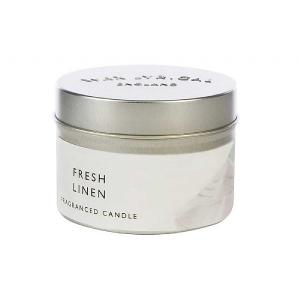 Wax Lyrical Made In England Fresh Linen Tin Candle
£4.99
Quick View >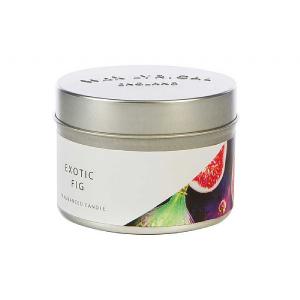 Wax Lyrical Made In England Exotic Fig Tin Candle
£4.99
Quick View >
Be the first to write a review
Feel free to leave a review of this product, good or bad it helps other customers with their buying decision