Weedol Rootkill Plus Concentrate
Get rid of large areas of weeds right down to the roots with Weedol Rootkill Plus Concentrate
Read more
Details
Why we love it:
Control large areas of weeds in your garden in an economical way with easy to mix Weedol Rootkill Plus Concentrate
This concentrated systemic weedkiller will kill weeds in beds and borders, uncultivated ground and on paths and drives with fast acting, visible results
Weeds are killed right down to the roots so even the most stubborn weeds are gone for good
Degrades in the soil to allow replanting
What you need to know:
1 x Weedol Rootkill Plus Concentrate
Available in 2 sizes. Choose from 1 Litre or 500ml
Easy to mix
Approved for use in a pressure sprayer or watering can
Contains glyphosate and pyraflufen ethyl
Apply April - November
Coverage: 1 litre - 1176 sq. m, 500ml - 588 sq. m
For optimum results and safety please follow the instructions
Specification
Delivery & Returns
You May Also Be Interested in....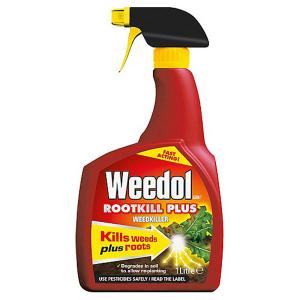 Weedol Rootkill Plus Weedkiller Ready To Use 1L
£5.99
Quick View >
Other Products In This Category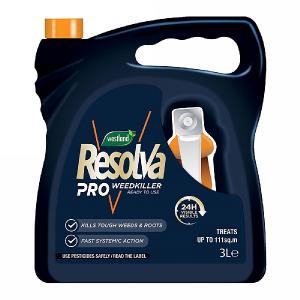 Westland Resolva Pro Weedkiller Ready to Use 3L
£17.99
Quick View >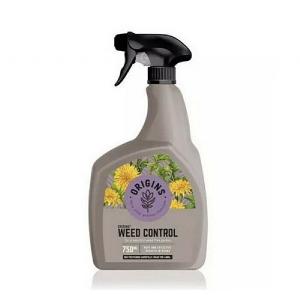 Origins Weed Control Ready To Use 750ml
£6.49
Quick View >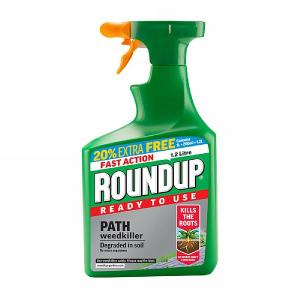 Roundup Path - 1.2 Litres
£6.99
Quick View >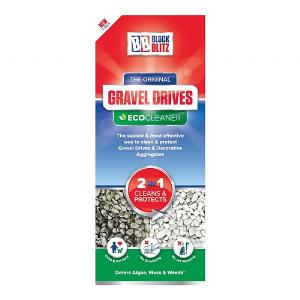 Gravel Eco Cleaner Twin Pack
£7.99
Quick View >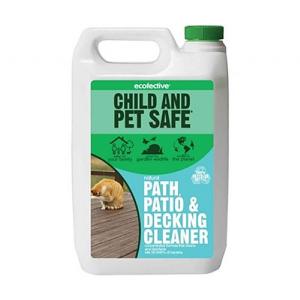 Ecofective Natural Path Patio & Decking Cleaner Concentrate
£13.49
Quick View >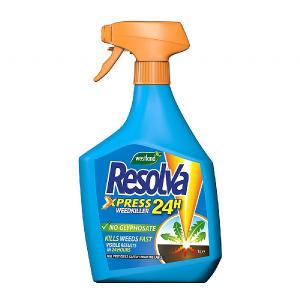 Resolva Xpress 24H Weedkiller 1L
£5.99
Quick View >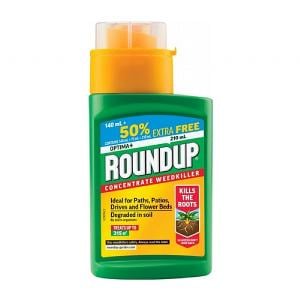 Roundup Total Concentrated 140ml + 40%
£12.99
Quick View >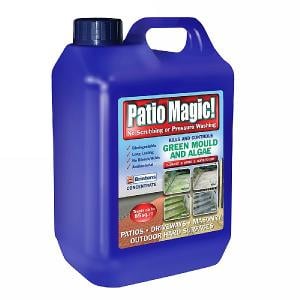 Patio Magic! Patio Cleaner 2.5L
£12.99
Quick View >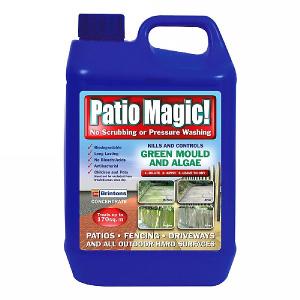 Patio Magic! Concentrate 5L
£22.99
Quick View >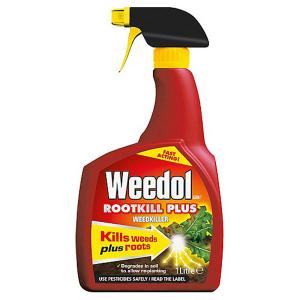 Weedol Rootkill Plus Weedkiller Ready To Use 1L
£5.99
Quick View >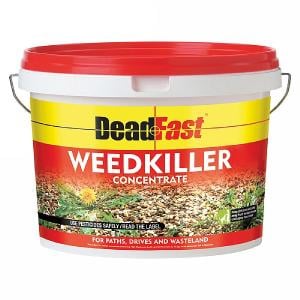 Deadfast WeedKiller Concentrate Tub 1.2L
£19.99
Quick View >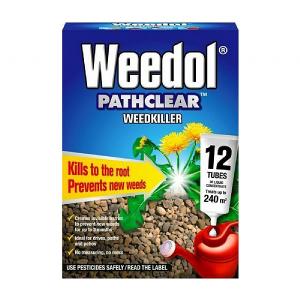 Weedol Pathclear 12 Tubes
£21.99
Quick View >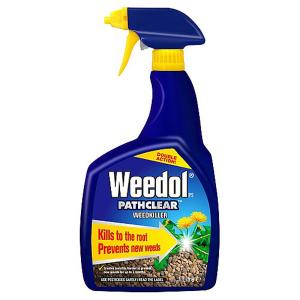 Weedol Pathclear Gun 1L (RTU)
£5.99
Quick View >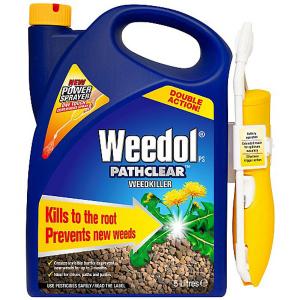 Weedol Pathclear Weedkiller Power Sprayer 5L
£34.99
Quick View >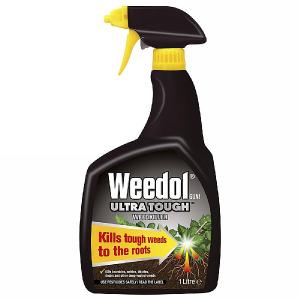 Weedol Gun! Ultra Tough - 1 Litre
£5.99
Quick View >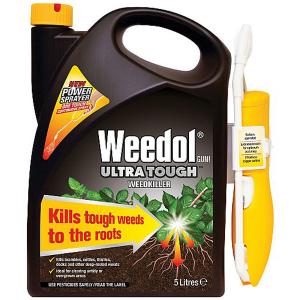 Weedol Ultra Tough Weedkiller Power Sprayer 5L
£34.99
Quick View >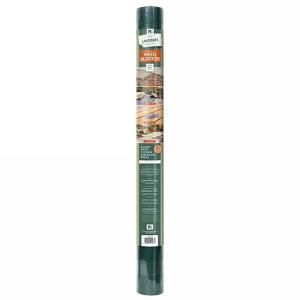 Kelkay Weed Blocker Control Fabric (10m x 1m)
£4.99
Quick View >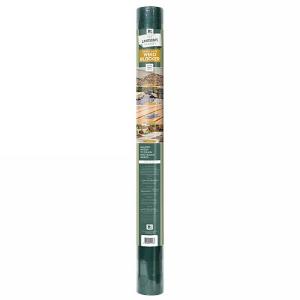 Kelkay Weed Blocker Heavy Duty Control Fabric (10m x 1m)
£6.99
Quick View >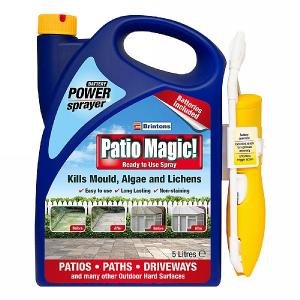 Patio Magic! Ready to Use Spray 5L
£29.99
Quick View >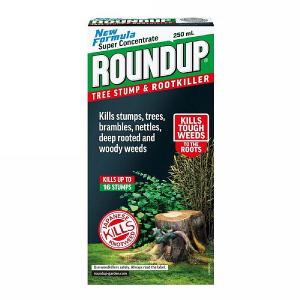 Roundup Tree Stump Killer - 250 ml
£19.99
Quick View >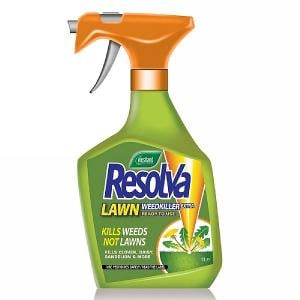 Resolva Lawn Weedkiller Extra Ready To Use 1L
£6.99
Quick View >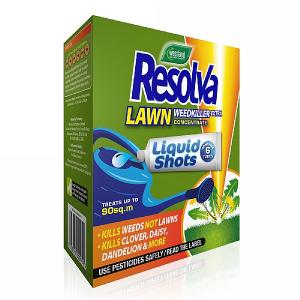 Resolva Lawn Weedkiller Extra Liquid Shots 6 Pack
£9.99
Quick View >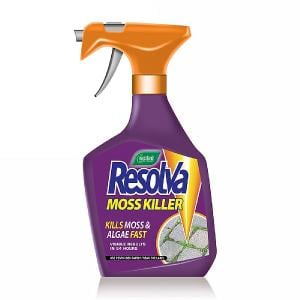 Resolva Moss Killer Spray 1L
£6.99
Quick View >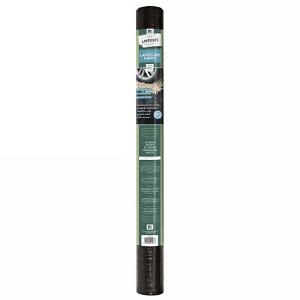 Buy 2 for £7.99 each
Kelkay Tough Landscape Fabric (10m x 1m)
£9.99
Quick View >
Be the first to write a review
Feel free to leave a review of this product, good or bad it helps other customers with their buying decision