The Riverside Gardens
The gardens at Webbs, Wychbold are FREE to visit and offer enjoyment for gardeners, families with children or simply for a peaceful stroll.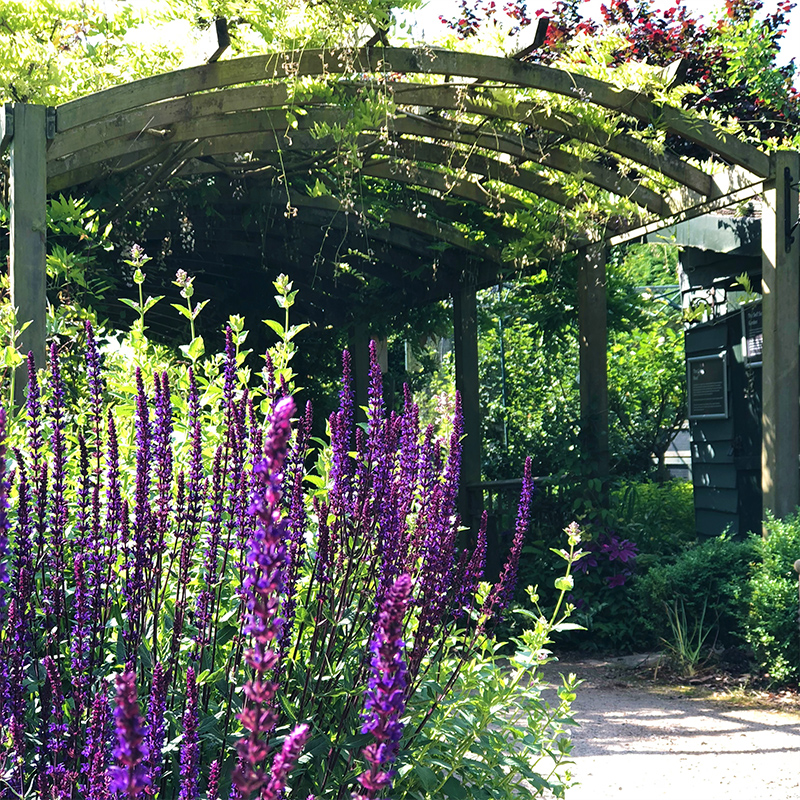 THE RIVERSIDE GARDENS
Opening times:

November to January
Monday - Friday: 9:00am to 3:00pm
Saturday: 9:00am to 3:00pm
Sunday: 10:30am to 3:00pm

February & October
Monday - Friday: 9:00am to 5:00pm
Saturday: 9:00am to 5:00pm
Sunday: 10:30am to 4:30pm

April to September
Monday - Friday: 9:00am to 7:00pm
Saturday: 9:00am to 5:00pm
Sunday: 10:30am to 4:30pm

Designed by Chelsea Flower Show Gold Medal Winner Marigold Webb.

The series of high quality themed gardens beside the River Salwarpe at Webbs, Wychbold incorperate thousands of plants, striking features and creative landscaping. The stunning display gardens are designed and nurtured for your enjoyment, relaxation, education and inspiration.

The gardens are five acres of rich resource for everyone to enjoy for FREE, whether you are encouraging young children to explore their natural surroundings, seeking peaceful inspiration from the feature gardens or looking for new ways to go green with ideas for self sufficiency and environmentally sensitive gardening.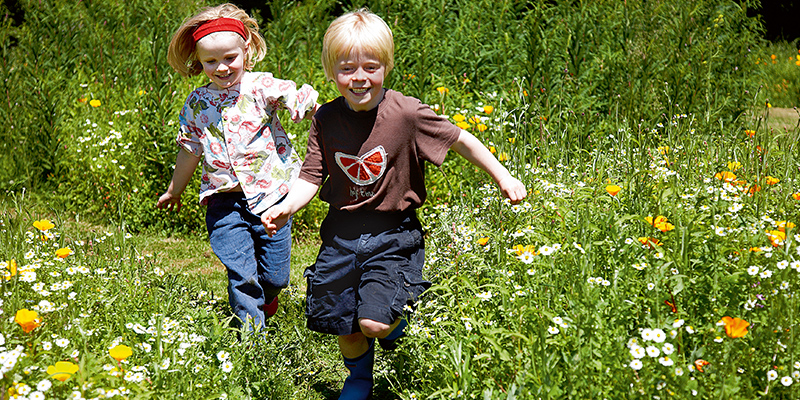 Throughout the seasons the gardens offer a special window into the gardening and natural world with it's ever-changing palette of colours. Take a walk through the wisteria walkway, in spring this is a tunnel of flowers of differing wisteria varieties, late flowering varieties of clematis flower along each side. Visit the wildflower meadow, see how vegetables can be grown ornamentally in a small garden or be amazed by the myriad of colours in the spectrum garden.

In 2016 we introduced our popular Hobbit House, a great place for children to explore and crawl through tunnels and our grounds team are constantly looking at new features to encourage young ones to engage with our surroundings.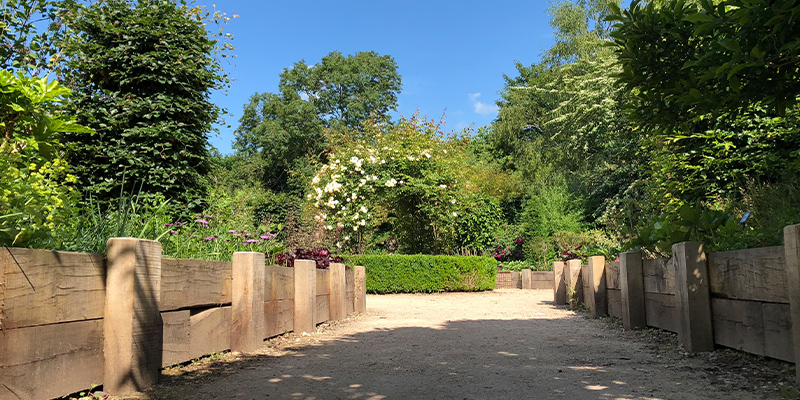 In 2017 we were delighted to receive confirmation that our thriving collection of Harvington Hybrid Hellebores in the Riverside Gardens at Wychbold had been given National Collection Status.

Of the many hundreds of Hellebores planted in the Riverside Gardens by our grounds team over 25 varieties are Harvington Hybrids. We chose the Hybrid because they are strong plants which provide reliable flowering. They transfer easily to the garden and are simple to keep, regardless of how experienced you are at gardening. the blooms are simply stunning too; bold flowers with endless variations of subtle colours, dappled spots and shading at a time of year when gardens are taking their winter nap. The best time to enjoy the Hellebore collection at our Riverside Gardens is between December and late March.

Many of the Hellebores in our collection are from local breeders of stellar Hellebores, Hugh and Liz Nunn who began raising Hellebores in 1985 and have since passed the torch to their daughter Penny who continues to raise the breeding collections today.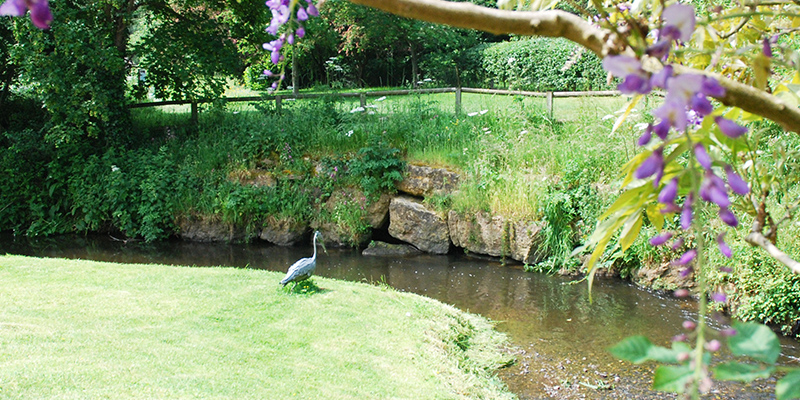 We are proud to be members and supporters of the National Gardens Scheme, which has raised more than £45 million for nursing and caring charities since 1927. The scheme gives visitors unique access to over 3,700 exceptional gardens in England and Wales, core beneficiaries include Macmillan Cancer Support, Marie Curie, Hospice UK and The Queen's Nursing Institute.

We would also kindly ask that you don't take your dogs inside of the Riverside Gardens.

Thank you.