The Riverside Gardens
The gardens at Webbs, Wychbold are FREE to visit and offer enjoyment for gardeners, families with children or simply for a peaceful stroll.

THE RIVERSIDE GARDENS AT WYCHBOLD
Designed by Chelsea Flower Show Gold Medal Winner Marigold Webb, the series of high quality themed gardens beside the River Salwarpe at Webbs, Wychbold incorporate thousands of plants, striking features and creative landscaping. The stunning display gardens are designed and nurtured for your enjoyment, relaxation, education and inspiration.

The Riverside Gardens are FREE to visit and open:
April - September
Monday to Friday
Saturdays & Bank Holidays
Sundays
9.00am - 7.00pm
9.00am - 5.00pm
10.30am - 4.30pm
October - March
Monday to Friday
Saturdays & Bank Holidays
Sundays
9.00am - 5.00pm
9.00am - 5.00pm
10.30am - 4.30pm
The Riverside Gardens are five acres of rich resource for everyone to enjoy for FREE, whether you are encouraging young children to explore their natural surroundings, seeking peaceful inspiration from the feature gardens or looking for new ways to go green with ideas for self-sufficiency and environmentally sensitive gardening.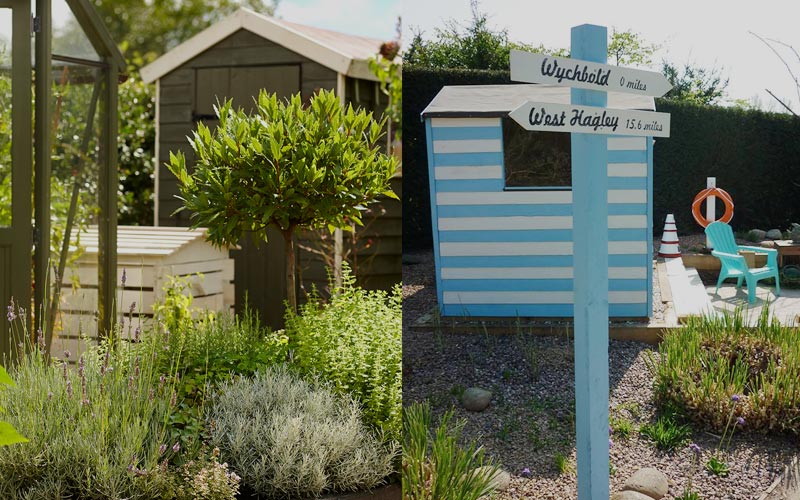 Throughout the seasons the gardens offer a special window into the gardening and natural world with its ever-changing palette of colours. Take a walk through the Wisteria Walkway, in spring this is a tunnel of flowers of differing wisteria varieties, late flowering varieties of clematis flower along each side. Visit the wildflower meadow, see how vegetables can be grown ornamentally in a small garden or be amazed by the myriad of colours in the circular Spectrum Garden. Starting with red on the left, and continuing in a clockwise direction through pink, orange, yellow, green, blue and back to purple the Spectrum Garden demonstrates the use of all types of garden plants in creating bold blocks of colour.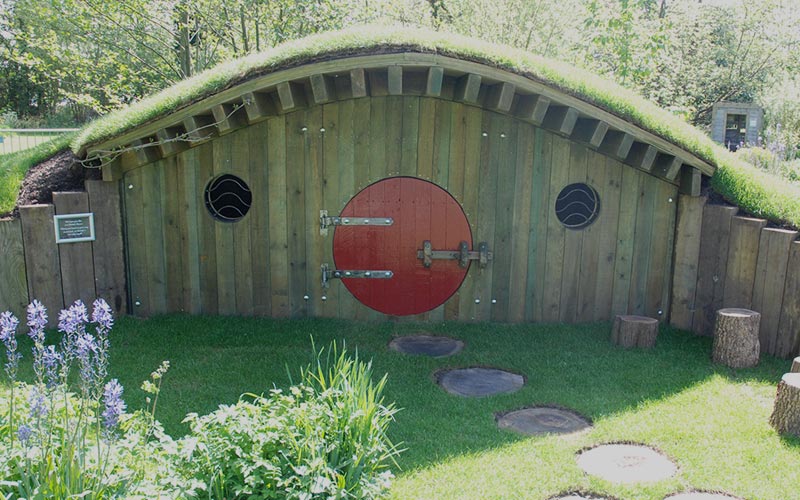 more for you to enjoy in the riverside gardens
The Seascape Garden
Hosta Heaven in our shady river bank garden
In this age of hosepipe bans, see our New and Improved Dry garden border
The tranquil shades of the White Garden
Ornamental structure in the Grassery, now with additional prairie perennials for extra late summer colour
The soothing sounds and textures of our Bamboozelum
See what is growing in the kitchen garden
Let the children explore the magical Hobbit House, play in the willow wigwams, peak into the insect hotel and explore the stunning summer flowering wild meadow
Look out for our own bee hives in the gardens
national collection of potentillas
The Riverside Gardens at Webbs, Wychbold have held the national collection of shrubby potentillas for many years. Recently we revitalised the plants, re-propagating the collection and have now re-planted in various areas of the gardens and in fresh new beds in the picnic areas.
national gardens scheme
We are proud to be members and supporters of the National Gardens Scheme, which has raised more than £45 million for nursing and caring charities since 1927.
Find out more about the scheme here.