Food at Webbs: The Butchers at Webbs
Visit our master butchers in the Food Hall, Wychbold




THE BUTCHERS AT WEBBS
Every day we offer an extensive choice from The Butchers at Webbs in the Food Hall at Webbs, Wychbold. We're passionate about echoing the four seasons of the year through the range of meats we serve, and you can rest assured that we'll always have the traditional butchers' favourites for your weekly fresh shopping. We reflect the produce of the local region; our Black Country faggots, Worcestershire rare breed bacon and handmade sausages are just some of the products that keep our customers coming back time and time again.

We are so pleased that you can now order your meat online for home delivery or for Click & Collect. Just follow the link for more information.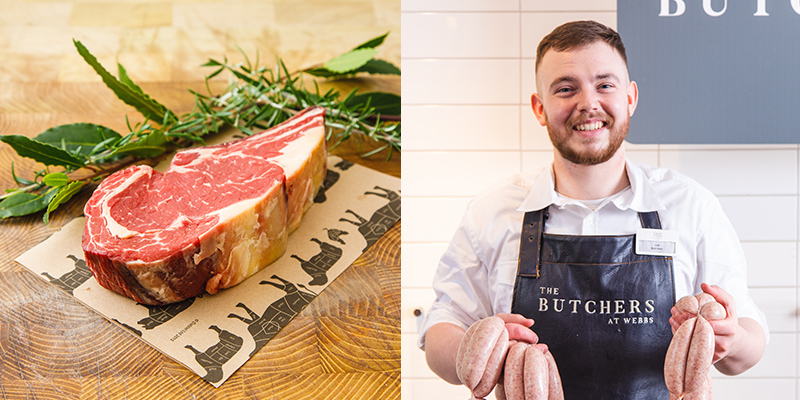 We specialise in dry-ageing beef, using the salt cabinets behind our counter. When you visit the counter look carefully and you'll see the blocks of Himalayan salt that draw the air across the beef, removing the moisture and developing an incredible depth of flavour and texture. Our beef is dry-aged for a minimum of 28 days, but we can age your beef to your exact requirements, please ask and we'll be happy to help, and our team are also happy to talk about the process the meat goes through.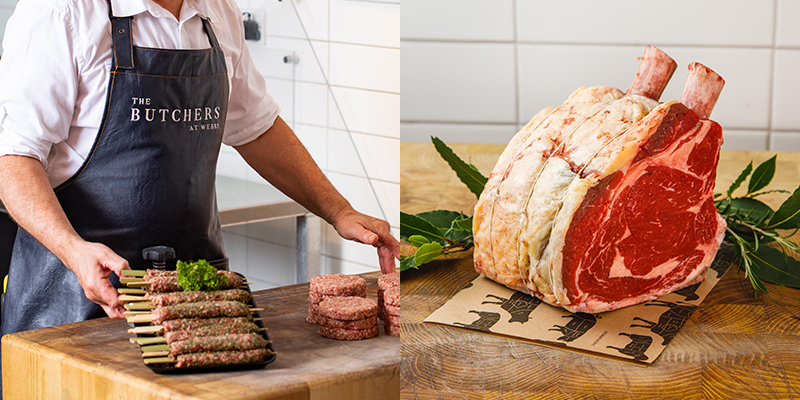 You can trust that the meat you take home from us is impecabbly sourced. We have carefully chosen the producers by hand. We consider every aspect of their process; how they care for their animals, the pasture on which their animals graze and the characteristics of the final cuts we'll be offering to you.

We believe food should take you on a voyage of discovery, we are on an endless search to provide beautiful produce not only from our own county of Worcestershire but also those that neighbour us and the community of producers and artisans beyond that - The Butchers at Webbs is testament to this.