Please note: Due to the current issues surrounding Coronavirus we are not processing any renewals at this time. Our Customer Services team are busy extending all existing clubcard memberships that were due to expire in March or April by 3 months to ensure you get the most from your 12 months loyalty.
ENJOY ANOTHER YEAR OF GREAT BENEFITS FOR JUST £7.50...
When it's time to renew your clubCARD membership you will receive a letter 14 days before your membership expires inviting you to enjoy another year of fantastic clubCARD benefits at the reduced price of just £7.50. To accept this offer we must receive your renewal no later than two weeks after the expiry date shown on your letter.
Choose the option which suits you best:
By post:
Complete the form on the reverse of the renewal invitation letter, include your credit or debit details and return to the FREEPOST address.
In-store:
Bring your clubCARD and the form on the reverse of the renewal letter to
Webbs, Wychbold
or
Webbs, West Hagley
and pay in-store.
By Telephone:
Please call us on 01527 860000 and ask for the clubCARD administrator and they will take your credit/debit details over the telephone
Online:
Register your clubCARD and create an account as per these instructions.
Renew online now Call Us on 01527 860000
Wonderfully situated in Wychbold near Droitwich, West Hagley near Stourbridge and also in Cheltenham, Webbs is a family business committed to providing the very best for your garden and home. We have everything for the dedicated and occasional gardener alike, as well as providing great places to visit for a great cup of coffee and much more.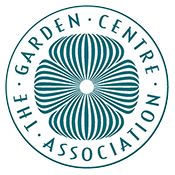 Back to top