Dwarf Runner Bean Hestia - 40 Seeds
WEBBS FAVOURITE The best dwarf runner bean, great for patio pots.
Read more
Details
A superb variety with all the best characteristics of modern runner beans, but on dwarf plants. Early to crop, often before standard types, with a good yield of tasty, long, straight, stringless pods, held above the soil to avoid disease. Ideal for small gardens, large containers and borders where its bicoloured flowers of red and white make an attractive addition. Suitable For Freezing
Sowing Instructions: Prefers to be grown in fertile, moist yet well drained soil which has had plenty of well rotted compost dug into it the previous autumn. For an early start sow from mid spring (April) in artificial heat at a temperature of 15-18C (60-65F) (propagator, greenhouse, warm room) in peat pots and plant out after last expected frost. Outdoors do not sow until at least 10 days after last frost 5cm (2in) deep. Sowing can normally be carried out in May and June. Sow 2 seeds every 23cm (9in) in rows 60cm (24in) apart.
Growing Instructions: Remove weaker seedlings after germination. Make sure soil is warm
Specification
Delivery & Returns
Other Products In This Category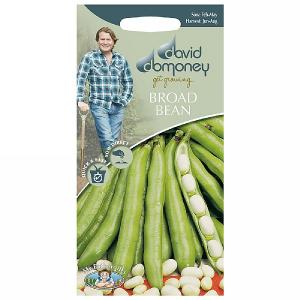 David Domoney Broad Bean Vectra Seeds
£2.55
Quick View >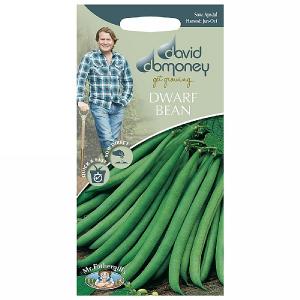 David Domoney Dwarf Bean Ferrari Seeds
£2.55
Quick View >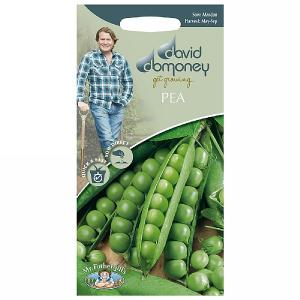 David Domoney Pea Ambassador Seeds
£2.55
Quick View >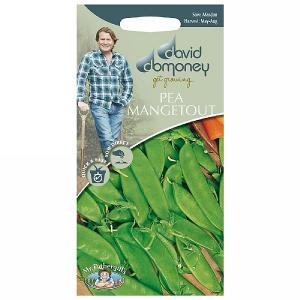 David Domoney Mangetout Norli Pea Seeds
£2.55
Quick View >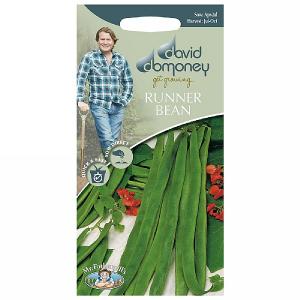 David Domoney Runner Bean Galaxy Seeds
£2.55
Quick View >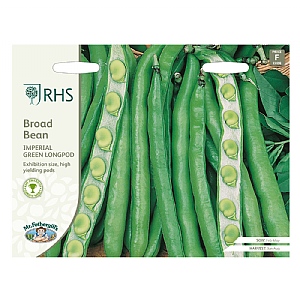 RHS Broad Bean Imperial Green Longpod Seeds
£2.80
Quick View >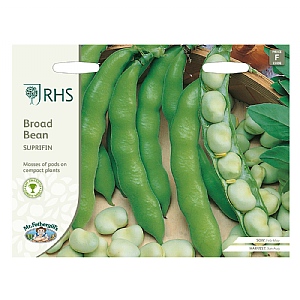 RHS Broad Bean Suprifin Seeds
£2.80
Quick View >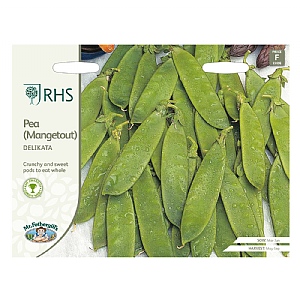 RHS Pea Mangetout Delikata Seeds
£2.80
Quick View >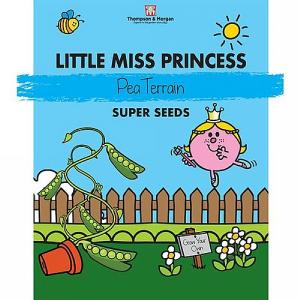 Thompson & Morgan Mr Men & Little Miss Pea Terrain
£1.99
Quick View >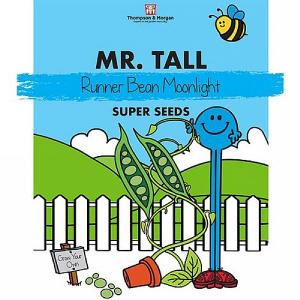 Thompson & Morgan Mr Men & Little Miss Runner Bean Moonlight
£2.29
Quick View >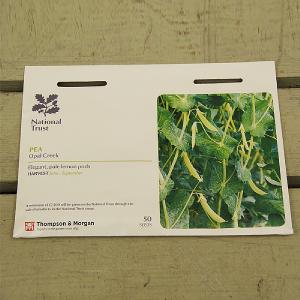 Thompson & Morgan National Trust Pea Opal Creek
£2.49
Quick View >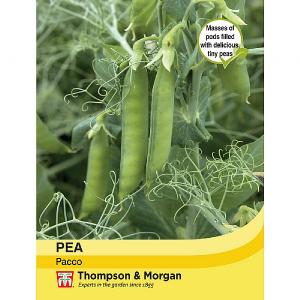 Thompson & Morgan Pea Pacco Seeds
£1.99
Quick View >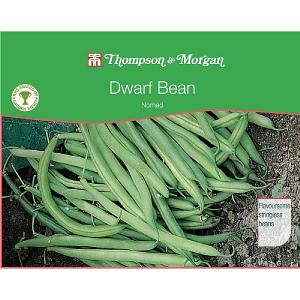 Thompson & Morgan Award of Garden Merit Dwarf Bean Nomad
£2.99
Quick View >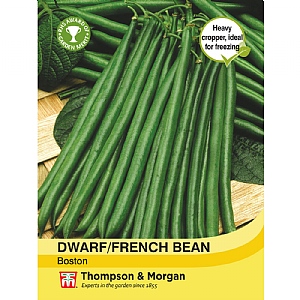 Dwarf Bean Boston - 100 Seeds
£2.99
Quick View >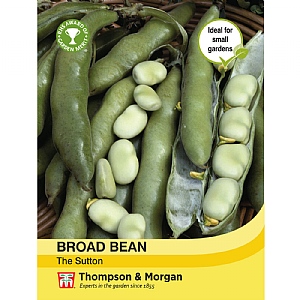 Broad Bean The Sutton Seeds
£2.99
Quick View >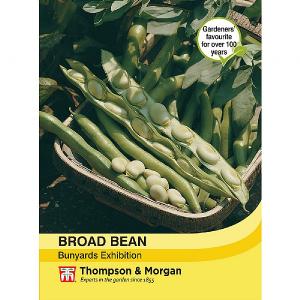 Thompson & Morgan Broad Bean Bunyards Exhibition Seeds
£2.99
Quick View >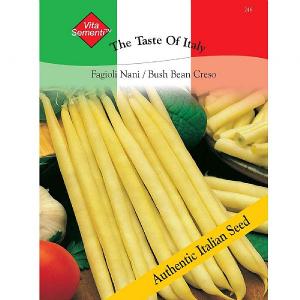 Thompson & Morgan Bush Bean Creso (yellow) Seeds
£2.99
Quick View >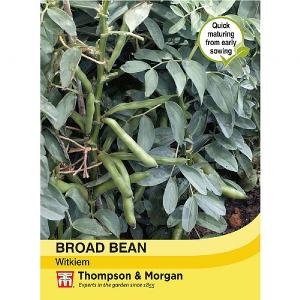 Thompson & Morgan Broad Bean Witkiem Seeds
£2.99
Quick View >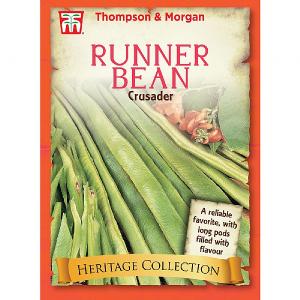 Thompson & Morgan Runner Bean Crusader Seeds
£2.29
Quick View >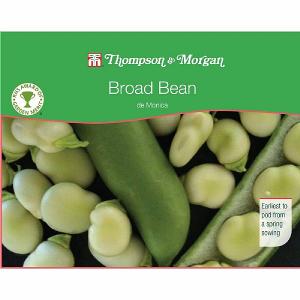 Thompson & Morgan Award of Garden Merit Broad Bean De Monica
£2.99
Quick View >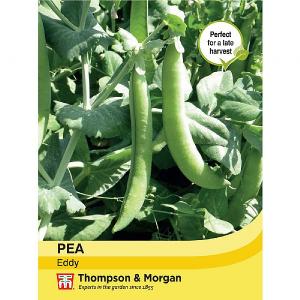 Thompson & Morgan Pea Eddy Seeds
£2.29
Quick View >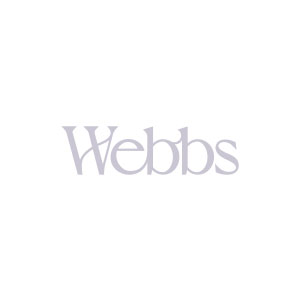 Thompson & Morgan Award of Garden Merit Mangetout Pea Snow Wind
£2.99
Quick View >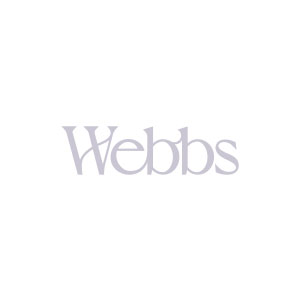 Thompson & Morgan Award of Garden Merit Mangetout Pea Sugar Lace
£2.99
Quick View >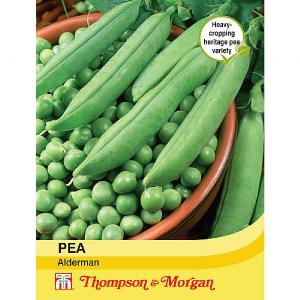 Thompson & Morgan Pea Alderman Seeds
£2.49
Quick View >
Be the first to write a review
Feel free to leave a review of this product, good or bad it helps other customers with their buying decision