Stylish House Plants and Scandi Inspired Accessories
Back in the spotlight, the house plant is once again on trend...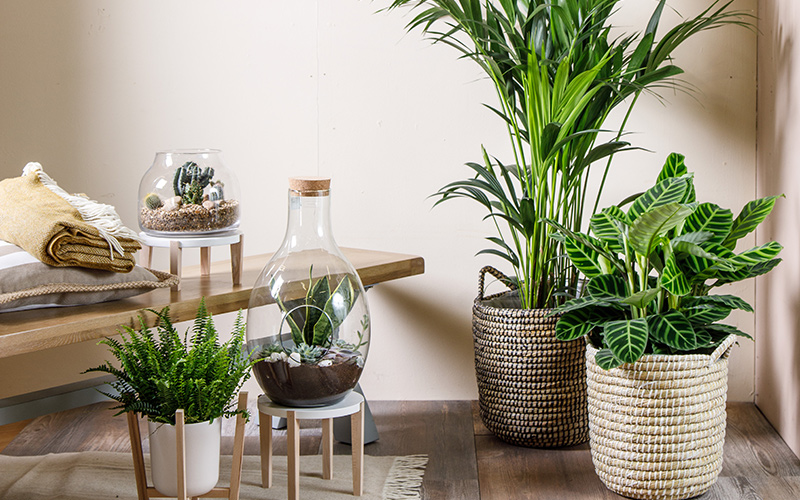 THE HOUSE PLANT REVIVAL
It's a new era for the house plants. As minimalist Scandinavian design makes its resurgence in homes, house plants have once again become the stylist's best friend. In one of the biggest homeware trends for 2018, house plants are being paired with stunning Scandi inspired accessories, turning tame rooms into cool, minimalist retreats.

With a little imagination, some stunning house plants, and a few well-chosen accessories, you too could join the house plant revival. Here are our top tips for displaying your house plants with stunning Scandi style:

Fill Larger Spaces With Fabulous Foliage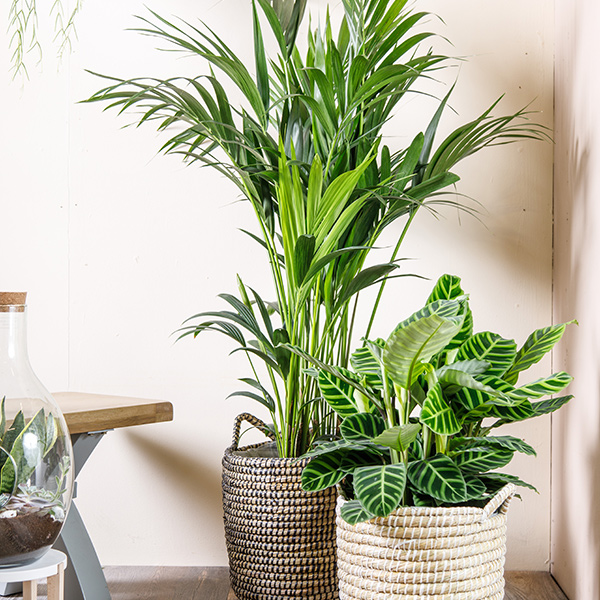 From Left To Right:
1. Kentia Palm (Howea Forsteriana) - various sizes
2. Black Woven Basket Planter - various sizes
3. White Woven Basket Planter - various sizes
Scale and proportion form the backbone of successful interior design, and for those larger spaces, nothing creates a dramatic focal point quite like a palm.

The golden rule with palms is to let the plant do the talking: don't overwhelm its fabulous foliage with accessories that are just too jazzy. Instead, for the ultimate minimalist Scandi feel, pair your large foliage plants with one of our stunning Woven Basket Planters.

These beautiful baskets simply slot over your plant pots, adding a softer, more homely feel to your plant – available in natural, black and white weave, in various sizes.

Shop The Look


Think Vertically With Hanging Planters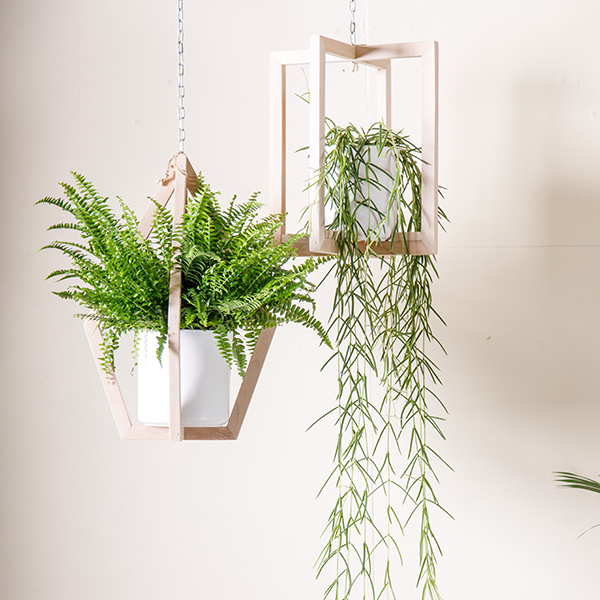 From Left To Right:
1. Boston Fern (Nephrolepis Exaltata)
2. Scandi Beech Pyramid Hanger With Pot
3. Scandi Beech Square Hanger With Pot

Short on space? Think vertically! The perfect paradise for ferns and other hanging plants, these beautiful Scandi Beech Wooden Hangers can be hung from the ceiling, off hooks and even underneath shelves – they will quickly become the focal point of any room.

For ultimate Scandinavian kudos, why not add hanging planters above your bed, or in front of a tall bookcase?

Shop The Look


Add Height To Smaller Plants With Plant Tables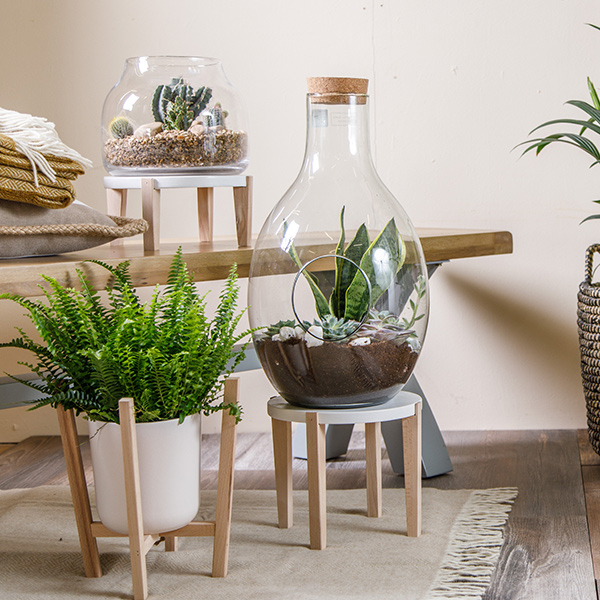 From Left To Right:
1. Scandi Plant Table White & Beech
2. Scandi Beech Planter & Pot
3. Scandi Plant Table White & Beech

The plant table is also making a comeback with interior stylists worldwide. Add some extra dimension and prominence to your plants, and maximise that unused corner with a plant table, adding multiple levels and specimens in one place.

Why not use a plant table to display a perfectly planted terrarium, cacti bowl or selection of potted succulents?