Ravensburger The Auction 1000 Piece Jigsaw Puzzle
Lose yourself in the Ravensburger The Auction 1000 Piece Jigsaw Puzzle. Made from strong premium grade cardboard, with a linen finish print to minimise image glare
Read more
Details
Why we love it:
Wind down from daily pressures and enjoy some mindful moments as you assemble this beautifully illustrated jigsaw puzzle.
Number 23 in the "Best of British" series, created by popular West Midlands-based artist Geoff Tristram.
Working at an auction house has plenty of challenges and surprises, with a busy sale day promising plenty of excitement. This puzzle captures that atmosphere and reveals some interesting and unique lots, with the emphasis very much on humour..I guarantee you won't want to leave this alone until it is complete!
A wonderful gift for young and old.
High quality 1000 piece cardboard jigsaw puzzle.
Made from strong premium grade cardboard, with linen finish print to minimise glare on puzzle image.
What you need to know:
1 x Ravensburger The Auction 1000 Piece Jigsaw Puzzle
Suitable for ages 12 years and up.
The finished puzzle measures 70 x 50cm
Not suitable for children under 3 years, choking hazard
Specification
Delivery & Returns
Other Products In This Category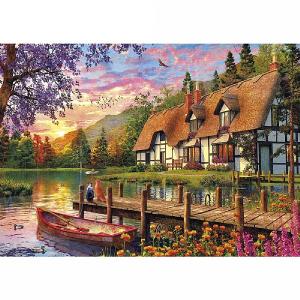 Gibsons Waiting For Supper 500 Piece Jigsaw Puzzle
£9.99
Quick View >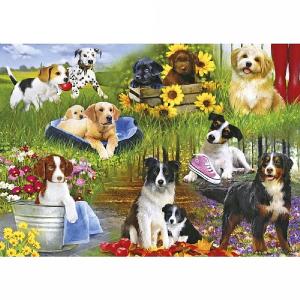 Gibsons Playful Pups 500 Piece Jigsaw Puzzle
£9.99
Quick View >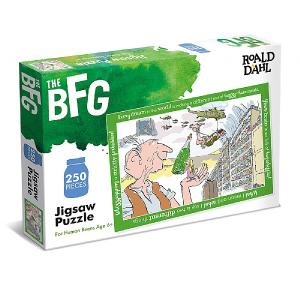 Roald Dahl BFG 250 Piece Jigsaw Puzzle
£8.99
Quick View >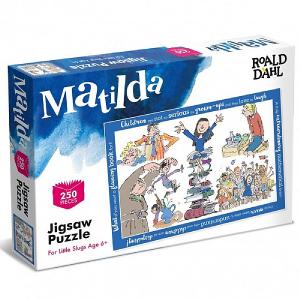 Roald Dahl Matilda 250 Piece Jigsaw Puzzle
£8.99
Quick View >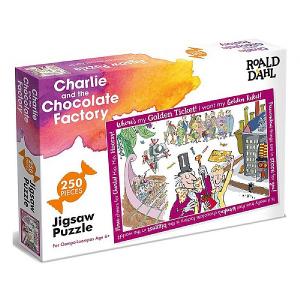 Roald Dahl Charlie & The Chocolate Factory 250 Piece Jigsaw Puzzle
£8.99
Quick View >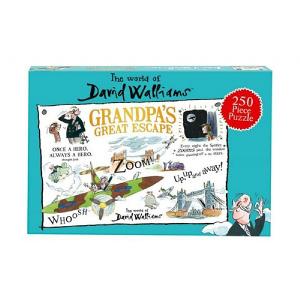 David Walliams Grandpa's Great Escape 250 Piece Jigsaw Puzzle
£8.99
Quick View >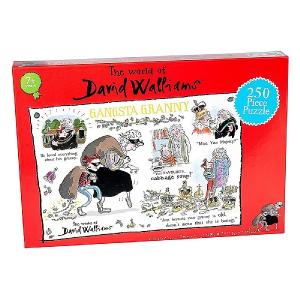 David Walliams Gangsta Granny 250 Piece Jigsaw Puzzle
£8.99
Quick View >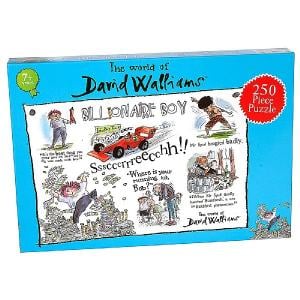 David Walliams Billionaire Boy 250 Piece Jigsaw Puzzle
£8.99
Quick View >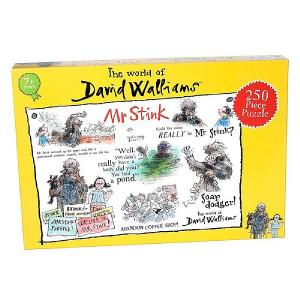 David Walliams Mr Stink 250 Piece Jigsaw Puzzle
£8.99
Quick View >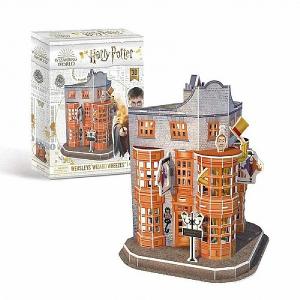 Harry Potter Diagon Alley Weasleys Joke Shop 3D Puzzle
£9.99
Quick View >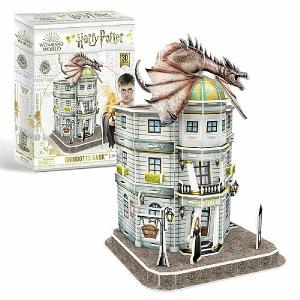 Harry Potter Diagon Alley Gringotts Bank 3D Puzzle
£9.99
Quick View >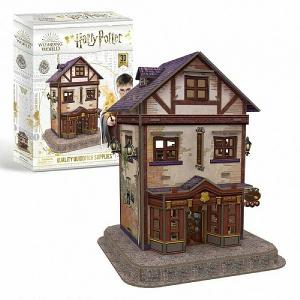 Harry Potter Diagon Alley Quidditch Supplies 3D Puzzle
£9.99
Quick View >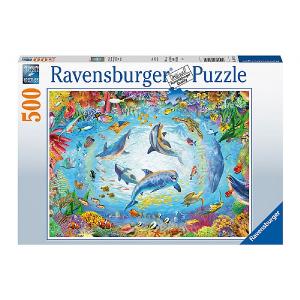 Ravensburger Cave Dive 500 Piece Jigsaw Puzzle
£10.99
Quick View >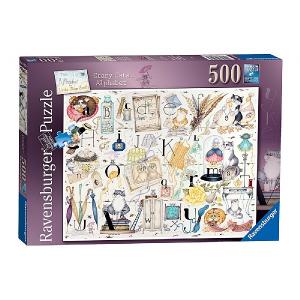 Ravensburger Crazy Cats Alphabet 500 Piece Jigsaw Puzzle
£10.99
Quick View >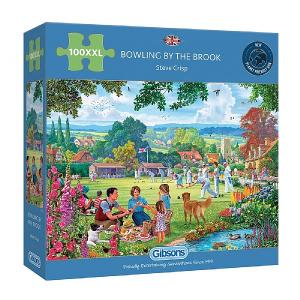 Gibsons Bowling by the Brook 100 XXL Piece Jigsaw Puzzle
£9.99
Quick View >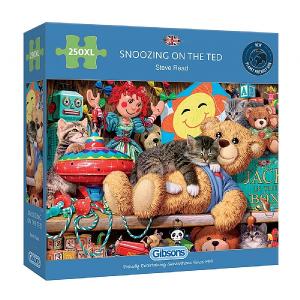 Gibsons Snoozing on the Ted 250 XL Piece Jigsaw Puzzle
£9.99
Quick View >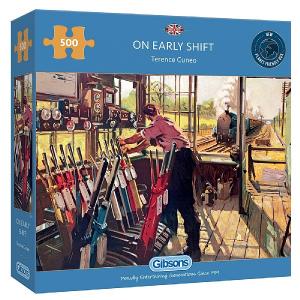 Gibsons On Early Shift 500 Piece Jigsaw Puzzle
£9.99
Quick View >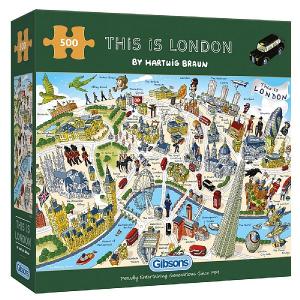 Gibsons This is London 500 Piece Jigsaw Puzzle
£9.99
Quick View >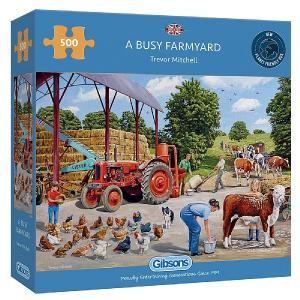 Gibsons A Busy Farmyard 500 Piece Jigsaw Puzzle
£9.99
Quick View >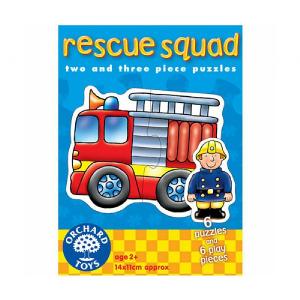 Orchard Toys Rescue Squad Jigsaw Puzzle
£7.99
Quick View >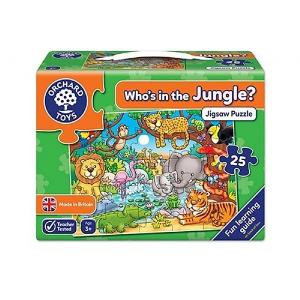 Orchard Toys Who's In The Jungle? Jigsaw Puzzle
£8.99
Quick View >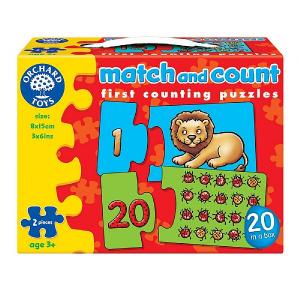 Orchard Toys Match & Count Jigsaw Puzzle
£8.99
Quick View >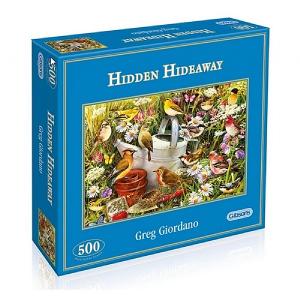 Gibsons Hidden Hideaway 500 Piece Jigsaw Puzzle
£9.99
Quick View >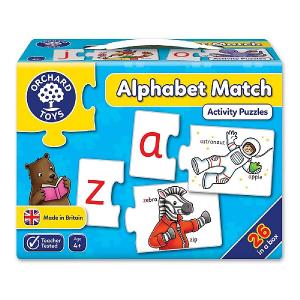 Orchard Toys Alphabet Match Jigsaw Puzzle
£8.99
Quick View >
Be the first to write a review
Feel free to leave a review of this product, good or bad it helps other customers with their buying decision