Roald Dahl BFG 250 Piece Jigsaw Puzzle
Create a whizzpopping picture of the lovable dream-catcher, the Big Friendly Giant and his friend; Sophie, as you piece together the fantastic Roald Dahl BFG 250 Piece Jigsaw Puzzle and bring to life Roald Dahl's classic novel.
Read more
Details
Why we love it:
The entertaining and heart-warming tale of The BFG, from the world's number one storyteller; Roald Dahl, has captivated children across the world for over 35 years.
The colourful jigsaw puzzle features a collage of brilliant and unmistakable illustrations from Sir Quentin Blake and is framed by renowned quotes from the adventure story including "What I mean and what I say is two different things" and "Every dream in the world is making a different sort of buzzy-hum music."
There are four vibrant 250 piece puzzles in the Roald Dahl series to collect. The jigsaws star some of the author's most renowned and well-loved characters: Charlie and the Chocolate Factory James and the Giant Peach and Matilda.
What you need to know:
1 x Roald Dahl BFG 250 Piece Jigsaw Puzzle
Suitable for Human Beans age 6+
The finished puzzle measures 335mm x 496mm
Not suitable for children under 3 years, choking hazard
Specification
Delivery & Returns
You May Also Be Interested in....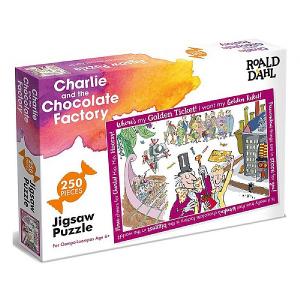 Roald Dahl Charlie & The Chocolate Factory 250 Piece Jigsaw Puzzle
£8.99
Quick View >
Other Products In This Category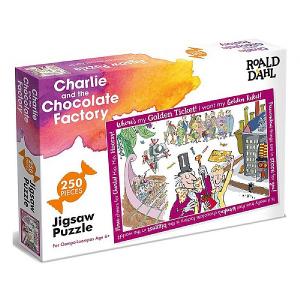 Roald Dahl Charlie & The Chocolate Factory 250 Piece Jigsaw Puzzle
£8.99
Quick View >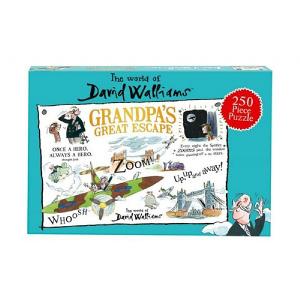 David Walliams Grandpa's Great Escape 250 Piece Jigsaw Puzzle
£8.99
Quick View >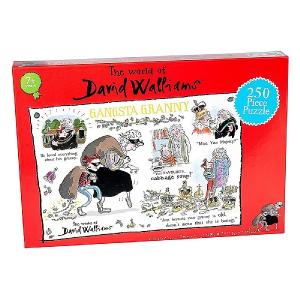 David Walliams Gangsta Granny 250 Piece Jigsaw Puzzle
£8.99
Quick View >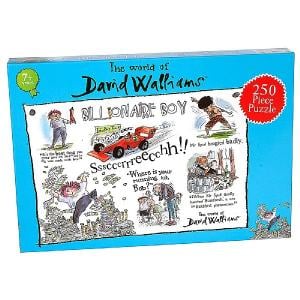 David Walliams Billionaire Boy 250 Piece Jigsaw Puzzle
£8.99
Quick View >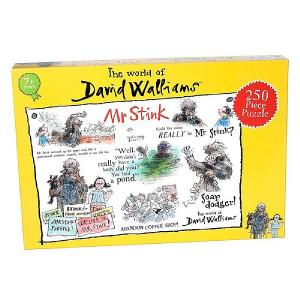 David Walliams Mr Stink 250 Piece Jigsaw Puzzle
£8.99
Quick View >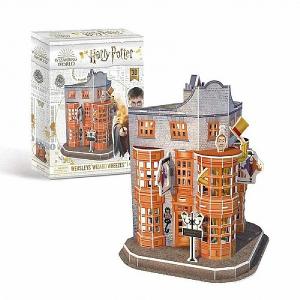 Harry Potter Diagon Alley Weasleys Joke Shop 3D Puzzle
£11.99
Quick View >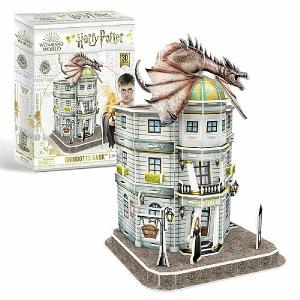 Harry Potter Diagon Alley Gringotts Bank 3D Puzzle
£11.99
Quick View >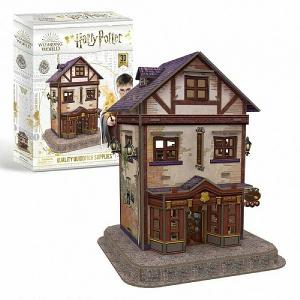 Harry Potter Diagon Alley Quidditch Supplies 3D Puzzle
£11.99
Quick View >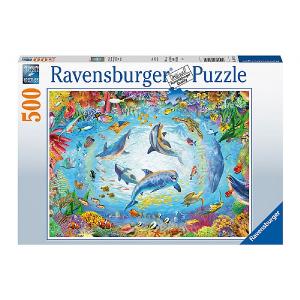 Ravensburger Cave Dive 500 Piece Jigsaw Puzzle
£10.99
Quick View >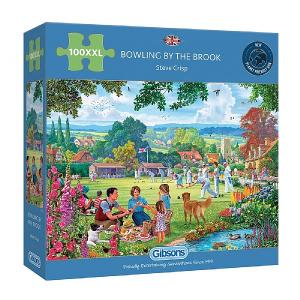 Gibsons Bowling by the Brook 100 XXL Piece Jigsaw Puzzle
£11.99
Quick View >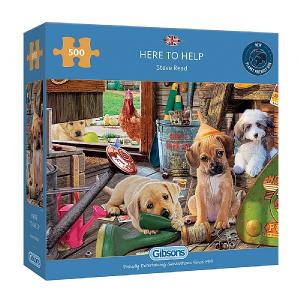 Gibsons Here to Help 500 Piece Jigsaw Puzzle
£11.99
Quick View >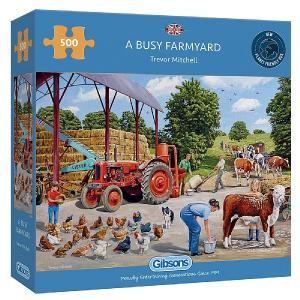 Gibsons A Busy Farmyard 500 Piece Jigsaw Puzzle
£11.99
Quick View >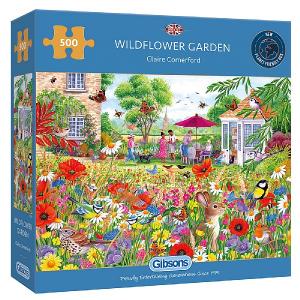 Gibsons Wildflower Garden 500 Piece Jigsaw Puzzle
£11.99
Quick View >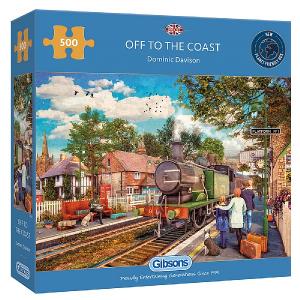 Gibsons Off to the Coast 500 Piece Jigsaw Puzzle
£11.99
Quick View >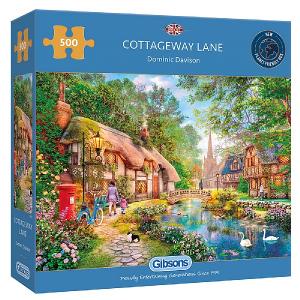 Gibsons Cottageway Lane 500 Piece Jigsaw Puzzle
£11.99
Quick View >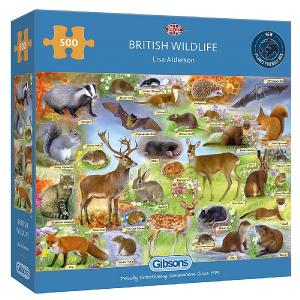 Gibsons British Wildlife 500 Piece Jigsaw Puzzle
£11.99
Quick View >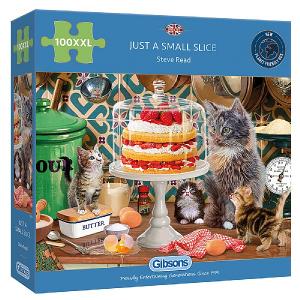 Gibsons Just a Small Slice 100XXL Piece Jigsaw Puzzle
£11.99
Quick View >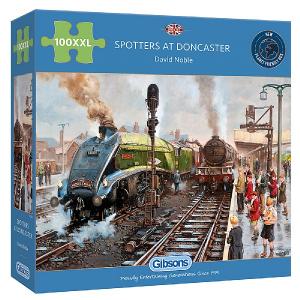 Gibsons Spotters at Doncaster 100XXL Piece Jigsaw Puzzle
£11.99
Quick View >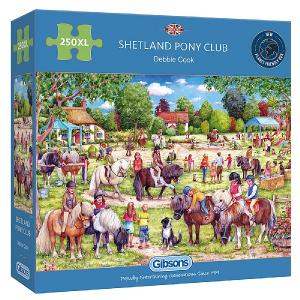 Gibsons Shetland Pony Club 250XL Piece Jigsaw Puzzle
£11.99
Quick View >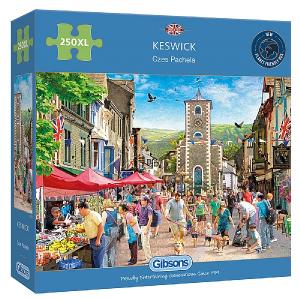 Gibsons Keswick 250XL Piece Jigsaw Puzzle
£11.99
Quick View >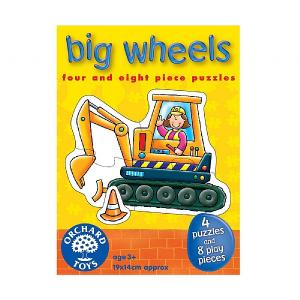 Orchard Toys Big Wheels Jigsaw Puzzle
£8.99
Quick View >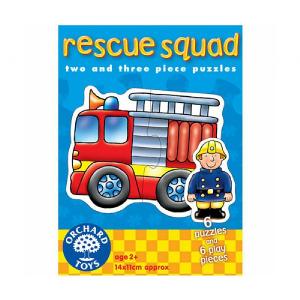 Orchard Toys Rescue Squad Jigsaw Puzzle
£8.99
Quick View >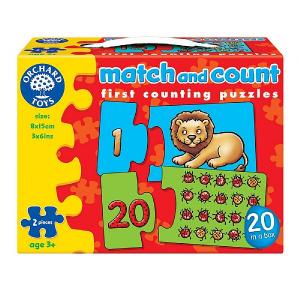 Orchard Toys Match & Count Jigsaw Puzzle
£11.99
Quick View >
Be the first to write a review
Feel free to leave a review of this product, good or bad it helps other customers with their buying decision