Symply Variety Pack With Rice (12 Pack)
The Symply Variety Pack are 12 delicious complete and balanced recipes featuring succulent cuts of meat and vegetables.
Read more
Description
Why we love it:
Dogs love nothing more than running, playing, catching and splashing. A warm hug, a rub on their tummy and a delicious meal in their bowl is all they really want.
Symply wet dog food is nutritionally balanced, wholesome, natural, pure and simple.
These wonderful ingredients are gently cooked to make a gorgeous meal for your companion.
It's rich in freshly prepared meat, so it's easy to digest, giving them all the energy they need to show how much they love you.
What you need to know:
1 x Symply Variety Pack With Rice (12 Pack)
Ingredients: 4 x Turkey Bake: Turkey (73%), Brown Rice (4%), Peas (3%), Carrots (1%), Minerals, Salmon Oil (0.5%), Seaweed, Prebiotic - Fructooligosaccharide, Yucca Extract.
Symply wet food is a complete pet food for dogs but can also be used as an accompaniment to any good quality dry food. (When mixing please adjust feeding quantities accordingly).
When feeding Symply for the first time we suggest you introduce it gradually over 1 week. On day one mix 25% Symply with 75% of the previous food, on day three make it 50% of each, day five is 75% Symply, working up to 100% Symply on day seven.
Always ensure that fresh, clean drinking water is available.
Store in a cool dry place. Vitamin content guaranteed up to best before date.
Product Weight: 12 x 395g
Additional Information
Delivery & Returns
Other Products In This Category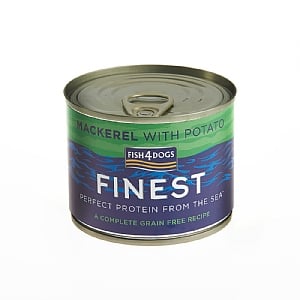 Fish4Dogs Finest Mackerel With Potato Tin 185g
£1.69
Quick View >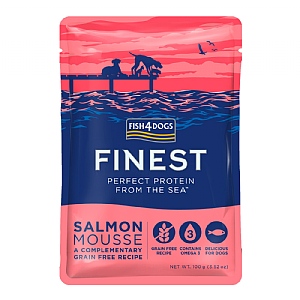 Fish4Dogs Finest Salmon Mousse 100g
£1.69
Quick View >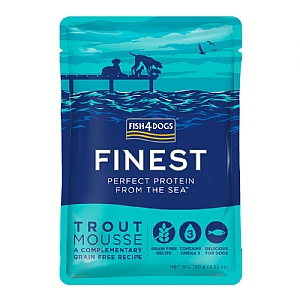 Fish4Dogs Finest Trout Mousse 100g
£1.69
Quick View >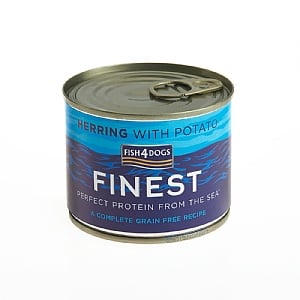 Fish4Dogs Finest Herring With Potato Tin 185g
£1.69
Quick View >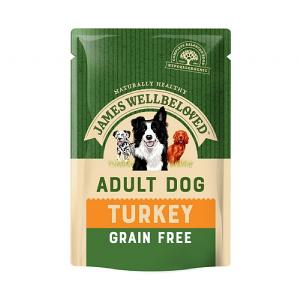 James Wellbeloved Grain Free Turkey Adult Dog Food Pouch 100g
£1.49
Quick View >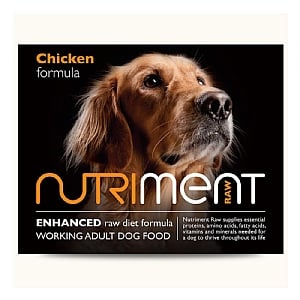 Nutriment Raw Chicken Formula Frozen Dog Food 500g
£2.59
Quick View >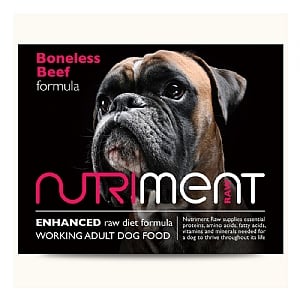 Nutriment Raw Boneless Beef Formula Frozen Dog Food 500g
£2.79
Quick View >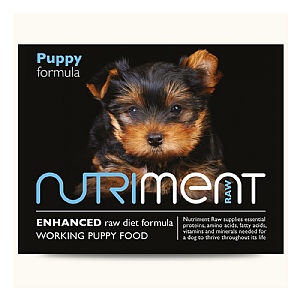 Nutriment Raw Puppy Formula Frozen Dog Food 500g
£2.79
Quick View >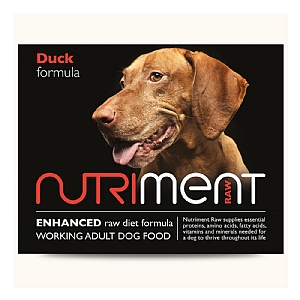 Nutriment Raw Duck Formula Frozen Dog Food 500g
£2.99
Quick View >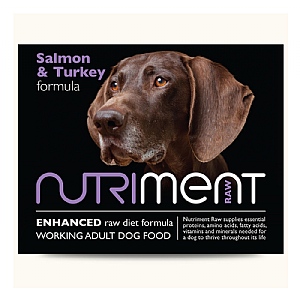 Nutriment Raw Salmon & Turkey Formula Frozen Dog Food 500g
£2.69
Quick View >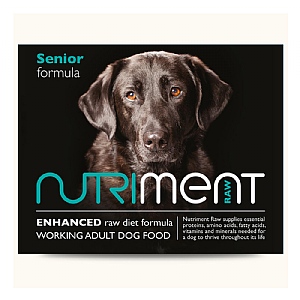 Nutriment Raw Senior Formula Frozen Dog Food 500g
£2.79
Quick View >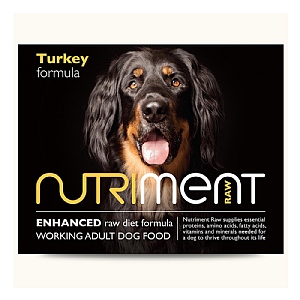 Nutriment Raw Turkey Formula Frozen Dog Food 500g
£2.69
Quick View >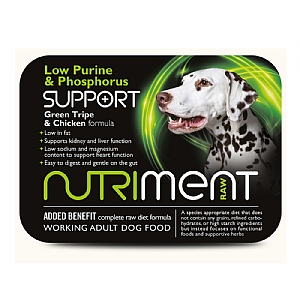 Nutriment Raw Low Purine & Phosphorus Support Green Tripe & Chicken Frozen Dog Food 500g
£2.99
Quick View >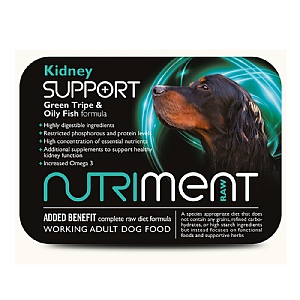 Nutriment Raw Kidney Support Green Tripe & Oily Fish Frozen Dog Food 500g
£4.39
Quick View >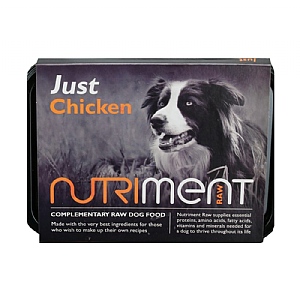 Nutriment Raw Just Chicken Frozen Dog Food 500g
£2.39
Quick View >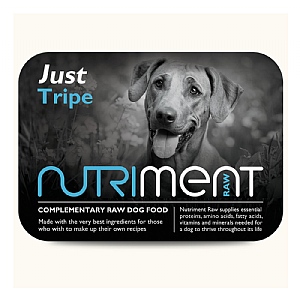 Nutriment Raw Just Tripe Frozen Dog Food 500g
£2.69
Quick View >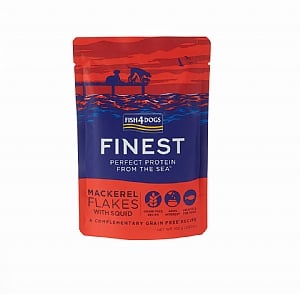 Fish4Dogs Finest Mackerel Flakes With Squid 100g
£1.69
Quick View >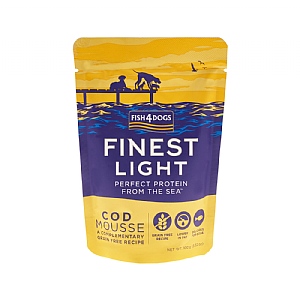 Fish4Dogs Finest Cod Mousse 100g
£1.69
Quick View >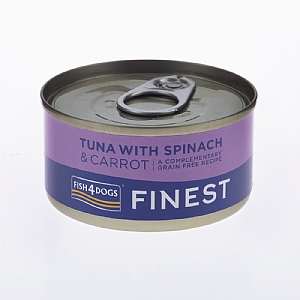 Fish4Dogs Finest Tuna with Carrot & Spinach Tin 85g
£1.49
Quick View >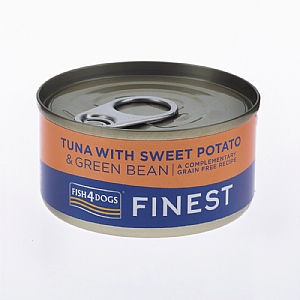 Fish4Dogs Finest Tuna with Sweet Potato & Green Bean Tin 85g
£1.49
Quick View >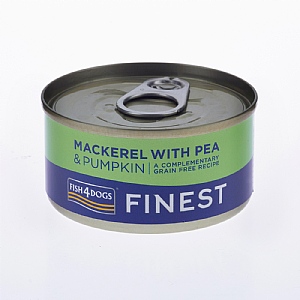 Fish4Dogs Finest Mackerel with Pumpkin & Pea Tin 85g
£1.49
Quick View >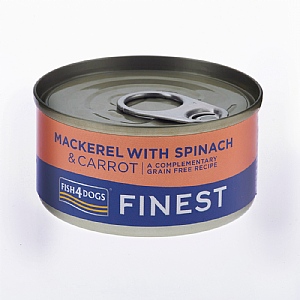 Fish4Dogs Finest Mackerel with Carrot & Spinach Tin 85g
£1.49
Quick View >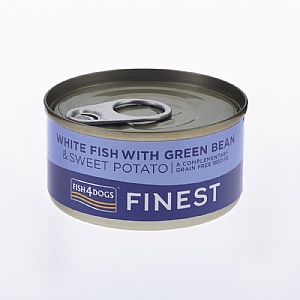 Fish4Dogs Finest White Fish with Sweet Potato & Green Bean Tin 85g
£1.49
Quick View >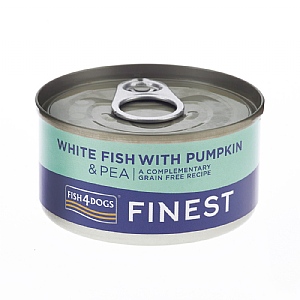 Fish4Dogs Finest White Fish with Pumpkin & Pea Tin 85g
£1.49
Quick View >
Be the first to write a review
Feel free to leave a review of this product, good or bad it helps other customers with their buying decision