Thompson & Morgan Broad Bean Robin Hood Seeds
Try growing broad beans in a pot on your patio or by the back door! This compact dwarf variety is ideal. With a similar habit to customer favourite 'The Sutton', British-bred 'Robin Hood' will produce bumper crops of short pods containing 4-6 tender green beans.
Read more
Description
Sowing Info:
Direct sow broad bean seed under cloches in February, or without protection from March to April. For particularly early crops some varieties of broad beans may also be sown outdoors under cloches from early autumn to late winter.Grow beans in full sun on rich fertile, well manured soil with protection from strong winds. Plant broad beans in double rows set 23cm (9") apart and allowing at least 60cm (24") between each double row. Sow broad beans at a depth of 5cm (2") deep and a distance of 23cm (9") apart within each row and water well. Germination usually takes around 10 days.
Aftercare Info:
When growing broad beans, support the plants by placing a cane or stout stick at each corner of a double row and tying in with string, especially in windy gardens. Keep well watered, particularly as flowers begin to set and hoe between rows regularly. Pinch out the growing tips after the first flowers have set pods to deter blackfly and encourage further pods to set. Harvest broad beans when the pods are well filled and the seed still soft.
Flowering Period:
May,June,July
Harvesting Period:
June,July,August
No. of Seeds:
35 (approx)
Additional Information
Delivery & Returns
Other Products In This Category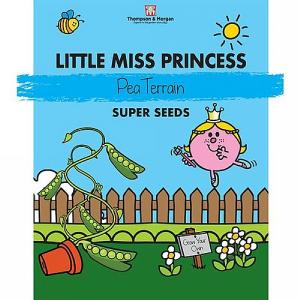 Thompson & Morgan Mr Men & Little Miss Pea Terrain
£2.49
Quick View >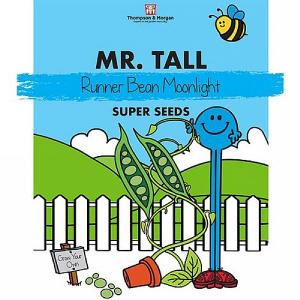 Thompson & Morgan Mr Men & Little Miss Runner Bean Moonlight
£2.49
Quick View >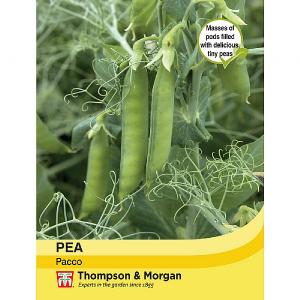 Thompson & Morgan Pea Pacco Seeds
£2.49
Quick View >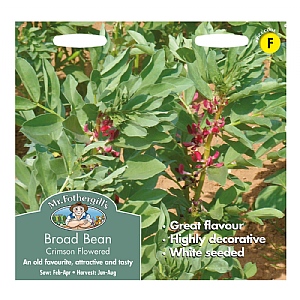 Mr Fothergills Broad Bean Crimson Flowered Seeds
£3.19
Quick View >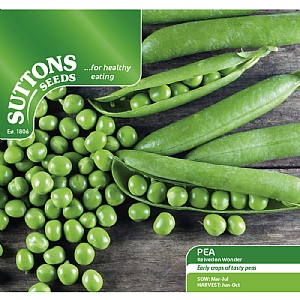 Suttons Pea Kelvedon Wonder Seeds
£2.99
Quick View >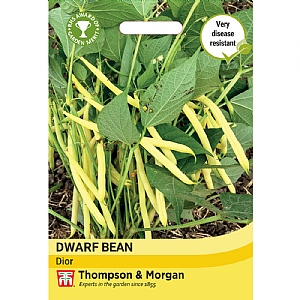 Thompson & Morgan Dwarf Bean French Dior Seeds
£2.99
Quick View >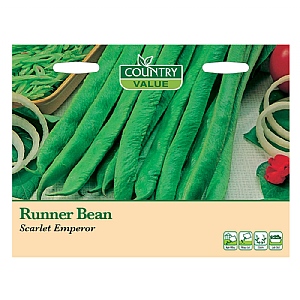 Country Value Runner Bean Scarlet Emperor Seeds
£1.29
Quick View >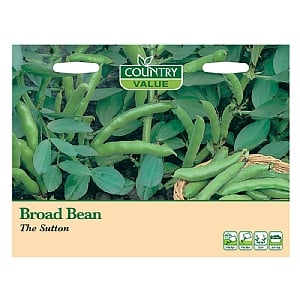 Country Value Broad Bean The Sutton Seeds
£1.29
Quick View >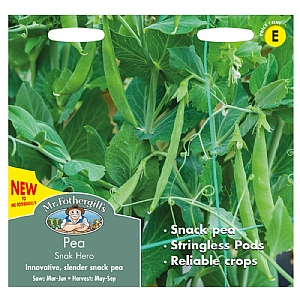 Mr Fothergills Pea (Snap) Snak Hero Seeds
£2.99
Quick View >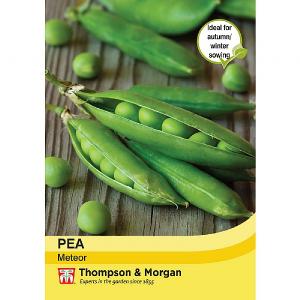 Thompson & Morgan Pea Meteor Seeds
£3.49
Quick View >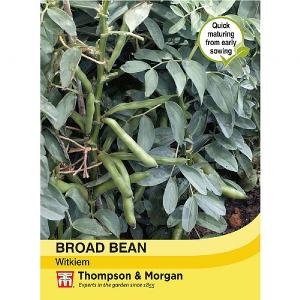 Thompson & Morgan Broad Bean Witkiem Seeds
£2.99
Quick View >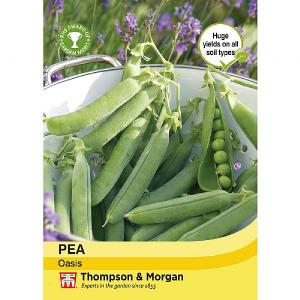 Thompson & Morgan Pea Oasis Seeds
£2.99
Quick View >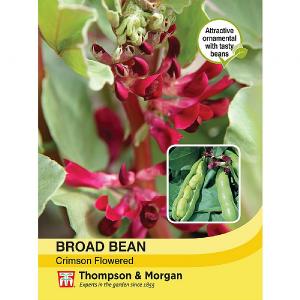 Thompson & Morgan Broad Bean Crimson Flowered Seeds
£2.99
Quick View >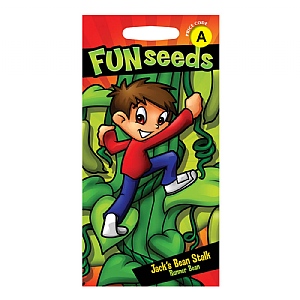 Mr Fothergills Jack's Bean Stalk Runner Bean Seeds
£1.79
Quick View >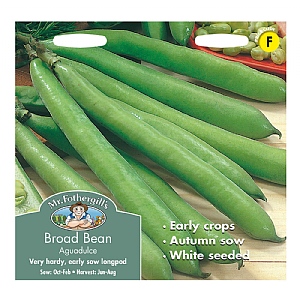 Mr Fothergills Broad Bean Aguadulce Seeds
£3.19
Quick View >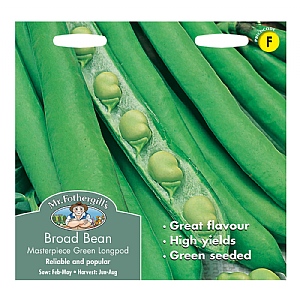 Mr Fothergills Broad Bean Masterpiece Green Longpod Seeds
£3.19
Quick View >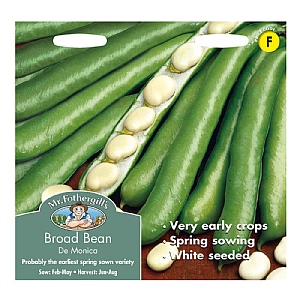 Mr Fothergills Broad Bean De Monica Seeds
£3.19
Quick View >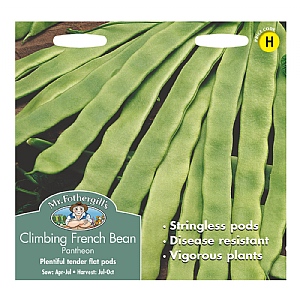 Mr Fothergills Climbing French Bean Pantheon Seeds
£3.99
Quick View >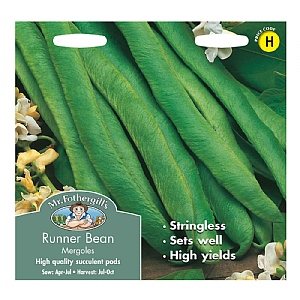 Mr Fothergills Runner Bean Mergoles Seeds
£3.99
Quick View >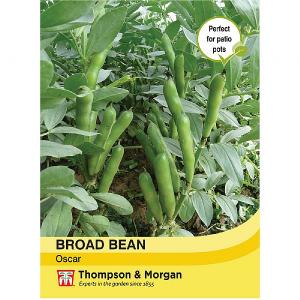 Thompson & Morgan Broad Bean Oscar Seeds
£2.69
Quick View >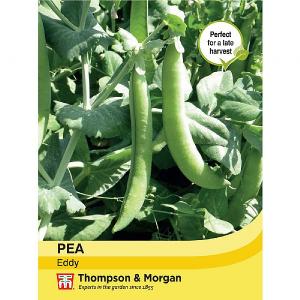 Thompson & Morgan Pea Eddy Seeds
£2.69
Quick View >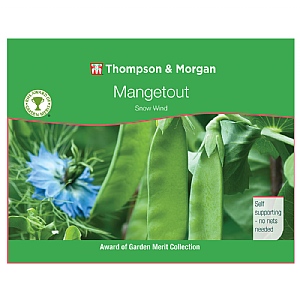 Thompson & Morgan Award of Garden Merit Mangetout Pea Snow Wind
£2.99
Quick View >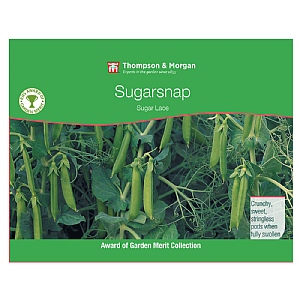 Thompson & Morgan Award of Garden Merit Mangetout Pea Sugar Lace
£2.99
Quick View >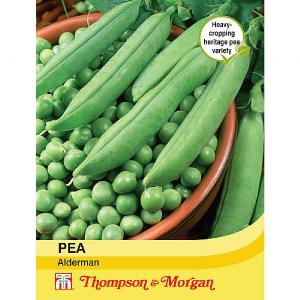 Thompson & Morgan Pea Alderman Seeds
£2.99
Quick View >
Be the first to write a review
Feel free to leave a review of this product, good or bad it helps other customers with their buying decision