Thompson & Morgan Chamomile
With masses of pretty white flowers on feathery foliage, this hardy annual is both an attractive border filler and a therapeutic herb. Flowers have traditionally been dried and used as a calming and medicinal tea used over the years to help in the treatment of various digestive disorders and skin problems.
Read more
Description
Why we love it:
Aromatic feathery foliage will happily creep about the herb garden
A useful medicinal herb
Produces an abundance of white daisy blooms
What you need to know:
1 x Thompson & Morgan Chamomile
Number of Seeds: 600
Eventual Plant Height: Up To 30cm (12in)
Eventual Plant Spread: Up To 45cm (18in)
Hardiness & Longevity: Hardy Perennial
Ideal For: Kitchen Garden, Cottage Gardens, Wildlife GardensCoastal Garden
Position In: Full Sun
Sowing Months: March-July
Flowering Months: June to August
Sowing Instructions: Direct sow outdoors from april to July in light, well-drained, soil which has been raked to a fine tilth. Choose a position in full sun. Sow seed thinly at a depth of 1cm (1/2in) in rows 30cm (12in) apart.
Growing Information: When plants are large enough to handle, thin seedlings to 15cm (6in) apart. Keep the soil weed free as chamomile plants do not tolerate competition well. Harvest leaves 6-8 weeks after sowing, selecting just a few leaves from each plant. As well as being used in tea, chamomile flowers can also be added to your bath or to pot pourri to enjoy their fresh fragrance.
Additional Information
Delivery & Returns
Other Products In This Category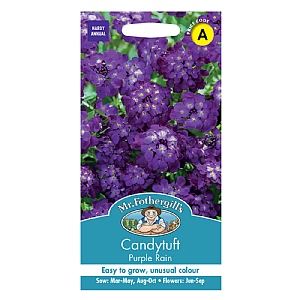 Mr Fothergills Candytuft Purple Rain Seeds
£1.79
Quick View >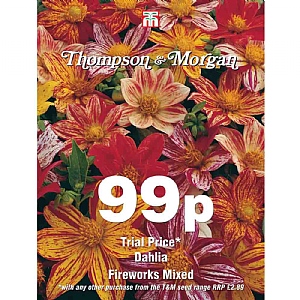 Thompson & Morgan Dahlia Fireworks Mixed Seeds
£0.99
Quick View >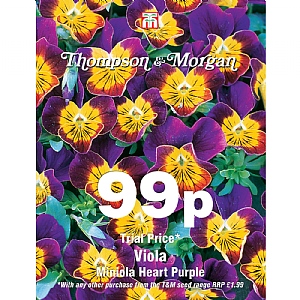 Thompson & Morgan Viola Miniola Heart Purple Seeds
£0.99
Quick View >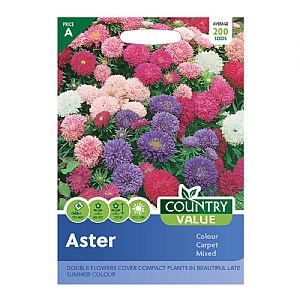 Country Value Aster Colour Carpet Mixed Seeds
£0.99
Quick View >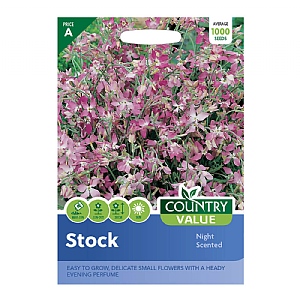 Country Value Stock Night Scented Seeds
£0.99
Quick View >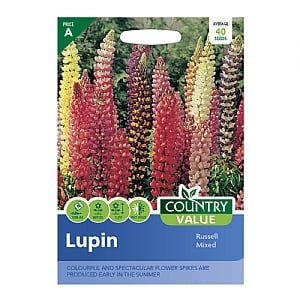 Country Value Lupin Russell Mixed Seeds
£0.99
Quick View >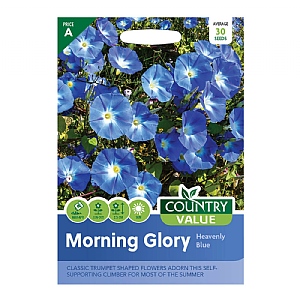 Country Value Morning Glory Heavenly Blue Seeds
£0.99
Quick View >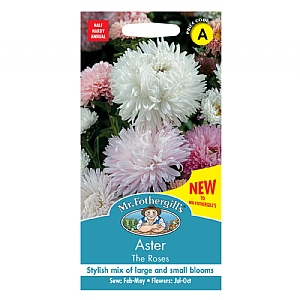 Mr Fothergills Aster The Roses Seeds
£1.79
Quick View >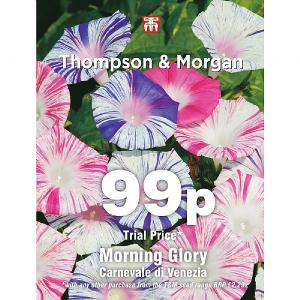 Thompson & Morgan Morning Glory Carnevale Di Venezia
£0.99
Quick View >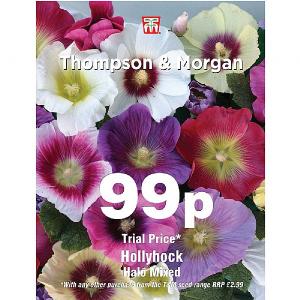 Thompson & Morgan Hollyhock Halo Mixed
£0.99
Quick View >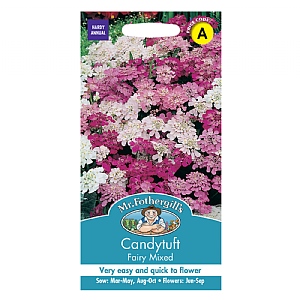 Mr Fothergills Candytuft Fairy Mixed Seeds
£1.79
Quick View >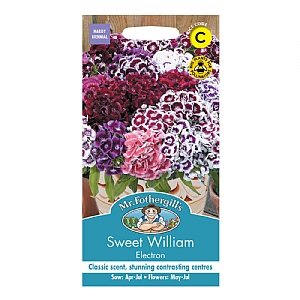 Mr Fothergills Sweet William Electron Seeds
£2.49
Quick View >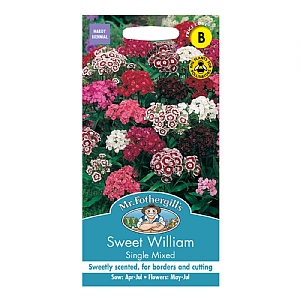 Mr Fothergills Sweet William Single Mixed Seeds
£2.19
Quick View >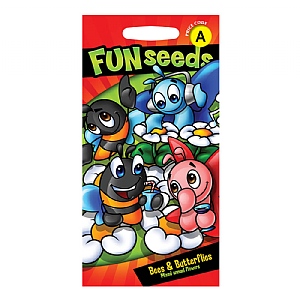 Mr Fothergills Bees & Butterflies Mixed Annual Flowers Seeds
£1.79
Quick View >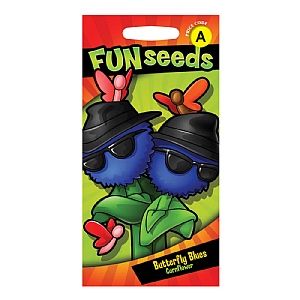 Mr Fothergills Butterfly Blues Cornflower Seeds
£1.79
Quick View >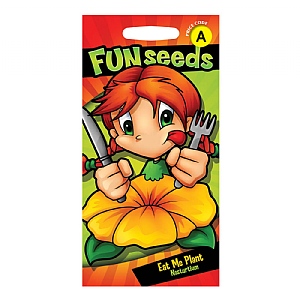 Mr Fothergills 'Eat Me Plant' Nasturtium Seeds
£1.79
Quick View >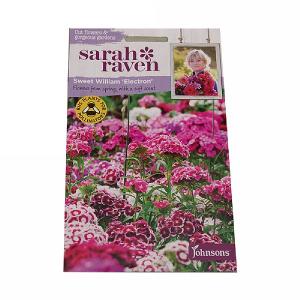 Sarah Raven Cutflower Collection Sweet William Electron
£3.59
Quick View >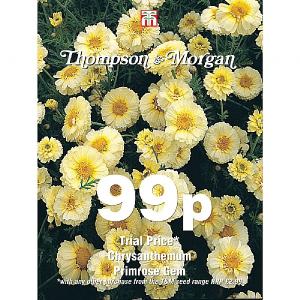 Thompson & Morgan Chrysanthemum Primrose Gem
£0.99
Quick View >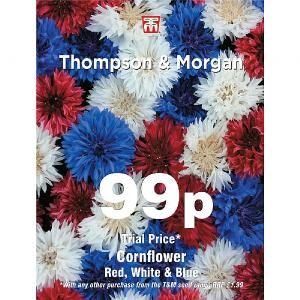 Thompson & Morgan Cornflower Red, White & Blue
£0.99
Quick View >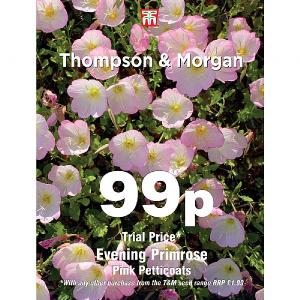 Thompson & Morgan Evening Primrose Pink Petticoats
£0.99
Quick View >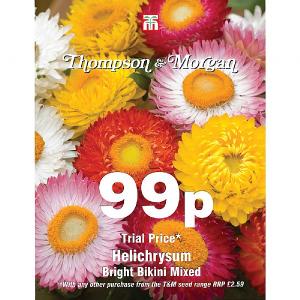 Thompson & Morgan Helichrysum Bright Bikini Mixed
£0.99
Quick View >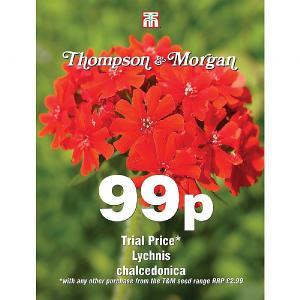 Thompson & Morgan Lychnis Chalcedonica
£0.99
Quick View >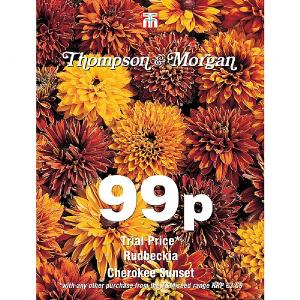 Thompson & Morgan Rudbeckia Cherokee Sunset
£0.99
Quick View >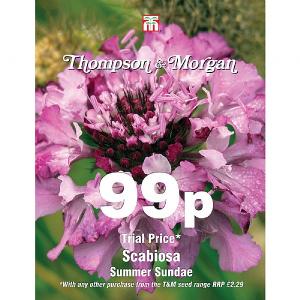 Thompson & Morgan Scabiosa Summer Sundae
£0.99
Quick View >
Be the first to write a review
Feel free to leave a review of this product, good or bad it helps other customers with their buying decision