Thompson & Morgan Morning Glory Party Dress
Truly remarkable bright pink flowers with a vivid red central star bloom will smother this outstanding annual climber all summer long. Tall, rambling plants are ideal for clothing fences and can easily be trained up trellis or over a pergola.
Read more
Description
Why we love it:
Outstanding annual climber
Brighten up a fence, pergola or outbuilding
What you need to know:
1 x Thompson & Morgan Morning Glory Party Dress
Number of Seeds: 30
Eventual Plant Height: Up To 240cm (94in)
Eventual Plant Spread: Up To 30cm (12in)
Hardiness & Longevity: Half-Hardy Annual
Ideal For: Patio, Greenhouse, Conservatory, Walls And Fences, Ground Cover, Exotic Garden
Position In: Full Sun
Sowing Months: February-May
Flowering Months: June to September
Sowing Instructions: Soak seeds overnight in tepid water before sowing at 6mm (1/8in) deep, in free-draining seed compost. Place in a propagator or seal container inside a polythene bag and place at 20-25°C (68-77°F) until after germination. Do not exclude light as this helps germination.
Growing Information: Transplant when large enough to handle into 13cm (5in) pots of loam-based soil. Grow on in cooler, well lit conditions for 10-15 days before planting out after all risk of frost, 30cm (12in) apart. For pot plants, plant into loam-based soil in 20cm (8in) pots. Grow on with plenty of light, but shade from direct sun. Remove spent flowers regularly.
Caution: Harmful If Eaten.
Additional Information
Delivery & Returns
Other Products In This Category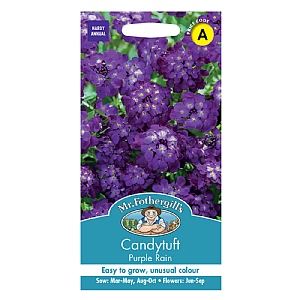 Mr Fothergills Candytuft Purple Rain Seeds
£1.79
Quick View >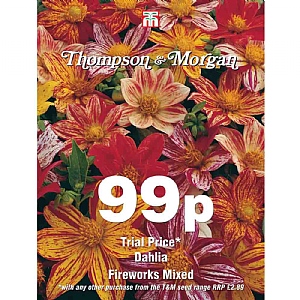 Thompson & Morgan Dahlia Fireworks Mixed Seeds
£0.99
Quick View >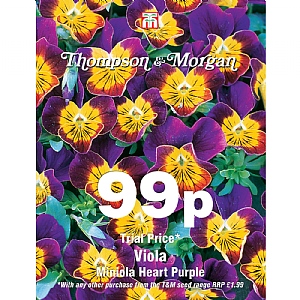 Thompson & Morgan Viola Miniola Heart Purple Seeds
£0.99
Quick View >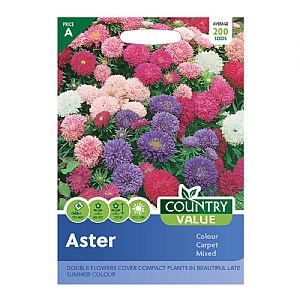 Country Value Aster Colour Carpet Mixed Seeds
£0.99
Quick View >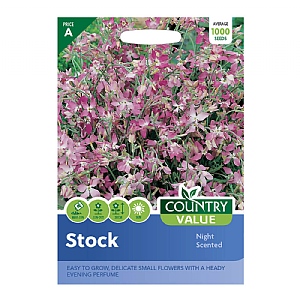 Country Value Stock Night Scented Seeds
£0.99
Quick View >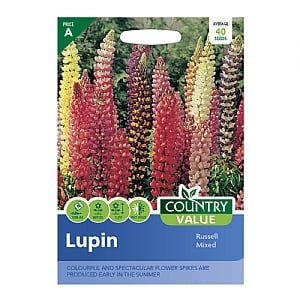 Country Value Lupin Russell Mixed Seeds
£0.99
Quick View >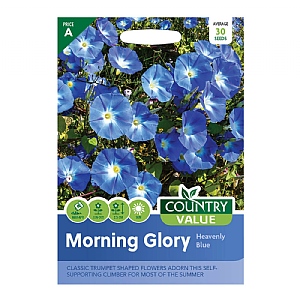 Country Value Morning Glory Heavenly Blue Seeds
£0.99
Quick View >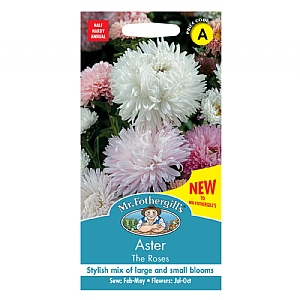 Mr Fothergills Aster The Roses Seeds
£1.79
Quick View >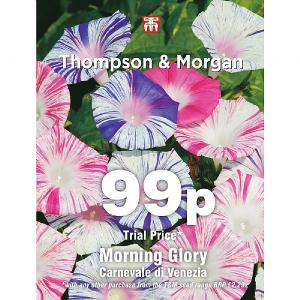 Thompson & Morgan Morning Glory Carnevale Di Venezia
£0.99
Quick View >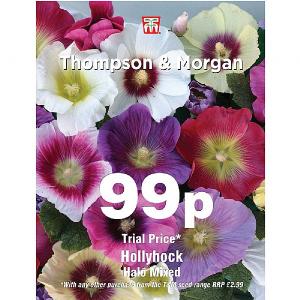 Thompson & Morgan Hollyhock Halo Mixed
£0.99
Quick View >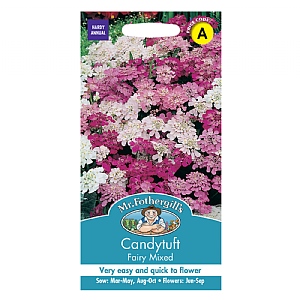 Mr Fothergills Candytuft Fairy Mixed Seeds
£1.79
Quick View >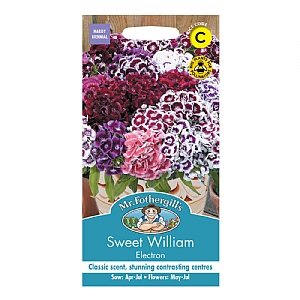 Mr Fothergills Sweet William Electron Seeds
£2.49
Quick View >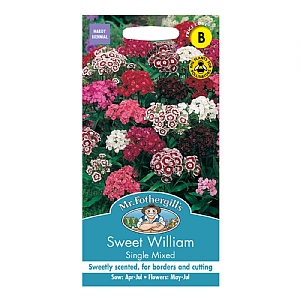 Mr Fothergills Sweet William Single Mixed Seeds
£2.19
Quick View >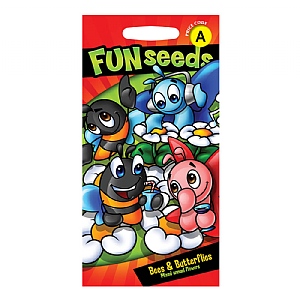 Mr Fothergills Bees & Butterflies Mixed Annual Flowers Seeds
£1.79
Quick View >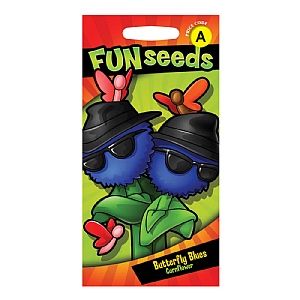 Mr Fothergills Butterfly Blues Cornflower Seeds
£1.79
Quick View >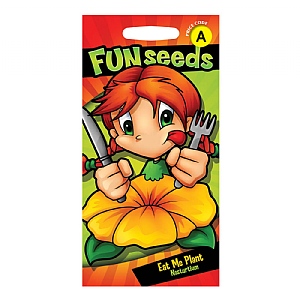 Mr Fothergills 'Eat Me Plant' Nasturtium Seeds
£1.79
Quick View >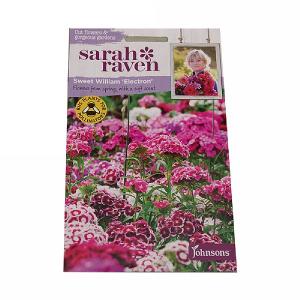 Sarah Raven Cutflower Collection Sweet William Electron
£3.59
Quick View >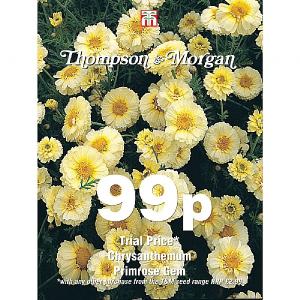 Thompson & Morgan Chrysanthemum Primrose Gem
£0.99
Quick View >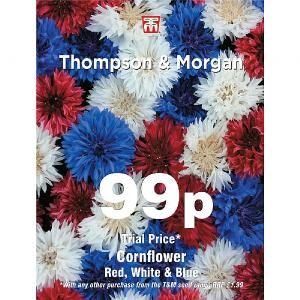 Thompson & Morgan Cornflower Red, White & Blue
£0.99
Quick View >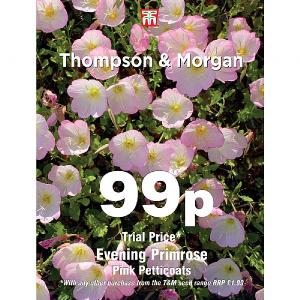 Thompson & Morgan Evening Primrose Pink Petticoats
£0.99
Quick View >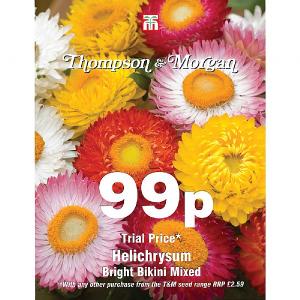 Thompson & Morgan Helichrysum Bright Bikini Mixed
£0.99
Quick View >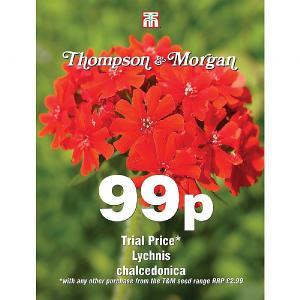 Thompson & Morgan Lychnis Chalcedonica
£0.99
Quick View >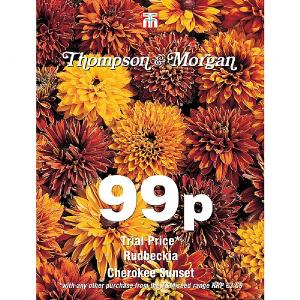 Thompson & Morgan Rudbeckia Cherokee Sunset
£0.99
Quick View >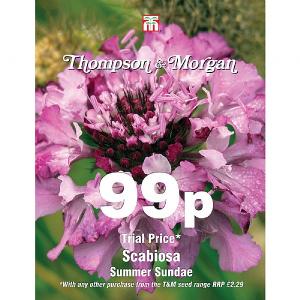 Thompson & Morgan Scabiosa Summer Sundae
£0.99
Quick View >
Be the first to write a review
Feel free to leave a review of this product, good or bad it helps other customers with their buying decision