Thompson & Morgan Onion Elisa And Karminka Mix
Early-maturing onion varieties with attractive skin colours and elliptical shapes. Both varieties in the mix have good storage potential. This type of onion is a favourite with cooks and chefs as it slices uniformly, making perfect onion rings for a variety of different dishes.
Read more
Details
Why we love it:
Mix of red and brown skinned suitable for various dishes
Unusual elliptical shaped bulbs, easy to slice into rings
Good storage potential
What you need to know:
1 x Thompson & Morgan Onion Elisa And Karminka Mix
Number of Seeds: 180
Eventual Plant Height: Up To 45cm (18in)
Eventual Plant Spread: Up To 15cm (6in
Hardiness & Longevity: Hardy Annual
Ideal For: Kitchen Garden
Position In: Full Sun
Sowing Months: March-May
Harvest Months: August to September
Sowing Instructions: Sow seed indoors in individual pots or a seed tray at a depth of 6mm (¼in) using free-draining, seed-sowing compost. Place in a propagator or seal container inside a polythene bag at a temperature of 15-20°C (59-68°F) until after germination which usually takes 10-12 days. Once germinated, grow on at a temperature of 10-15°C (50-59°F) until all risk of frost has passed and plants are large enough to plant outdoors at a distance of 10cm (4in) apart. Cover with a protective netting or fleece to prevent attack from birds and insects. Water thoroughly after planting and as bulbs swell.Alternatively, sow thinly outdoors from mid-March to mid-April at a depth of 1cm (½in) and a distance of 30cm (12in) between rows.
Specification
Delivery & Returns
Other Products In This Category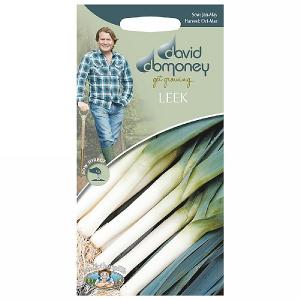 David Domoney Leek Tadorna Seeds
£2.40
Quick View >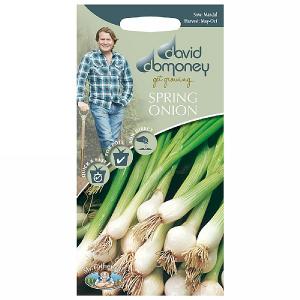 David Domoney Spring Onion White Lisbon Seeds
£2.15
Quick View >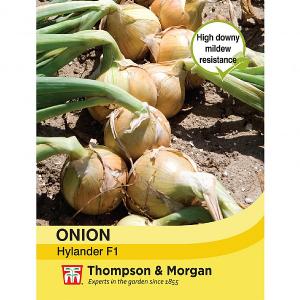 Thompson & Morgan Onion Hylander F1 Hybrid
£2.99
Quick View >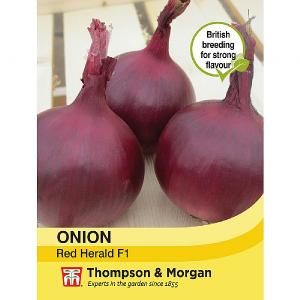 Thompson & Morgan Onion Red Herald
£2.79
Quick View >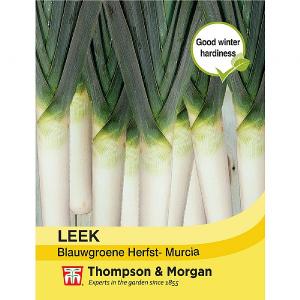 Thompson & Morgan Leek Blauwgroene Herfst- Murcia
£1.99
Quick View >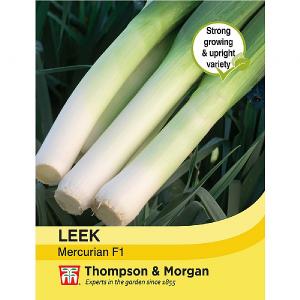 Thompson & Morgan Leek Mercurian F1 Hybrid
£2.99
Quick View >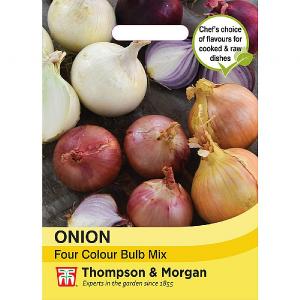 Thompson & Morgan Onion Four Colour Bulb Mix
£2.49
Quick View >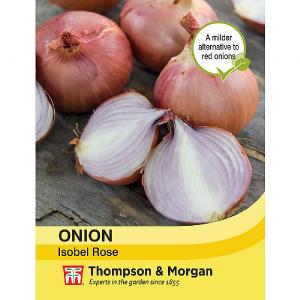 Thompson & Morgan Onion Isobel Rose
£1.99
Quick View >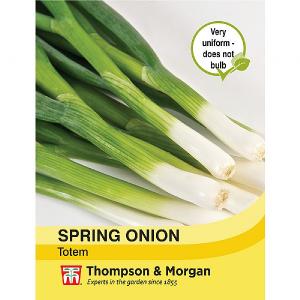 Thompson & Morgan Spring Onion Totem
£1.99
Quick View >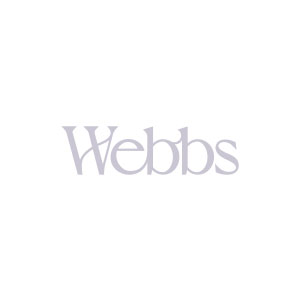 Thompson & Morgan Award of Garden Merit Onion Feast
£2.99
Quick View >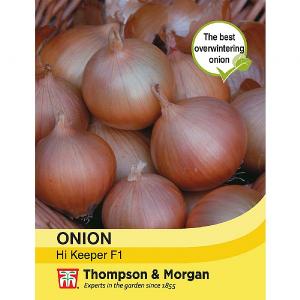 Thompson & Morgan Onion Hi-Keeper
£2.99
Quick View >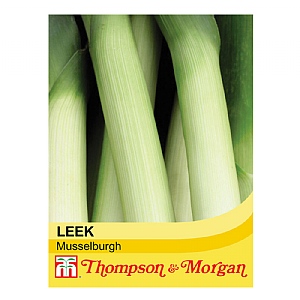 Leek Musselburgh - 350 Seeds
£2.49
Quick View >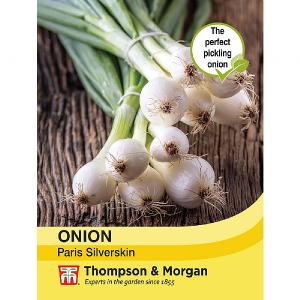 Thompson & Morgan Onion Paris Silverskin
£1.99
Quick View >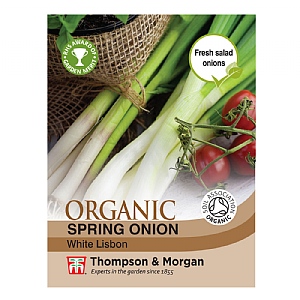 Spring Onion White Lisbon - 500 Seeds
£2.49
Quick View >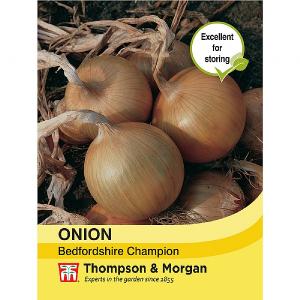 Thompson & Morgan Onion Bedfordshire Champion
£2.29
Quick View >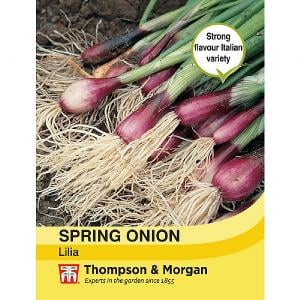 Thompson & Morgan Spring Onion Lilia
£2.49
Quick View >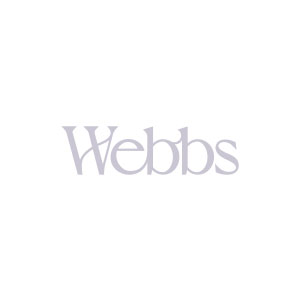 Thompson & Morgan The Taste of Italy Spring Onion Cipollotto Bianco
£1.99
Quick View >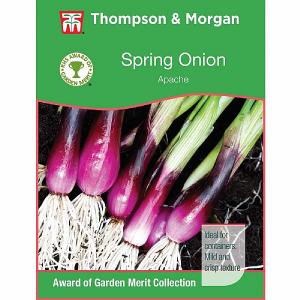 Thompson & Morgan Award of Garden Merit Onion Salad Apache Deep Purple
£2.69
Quick View >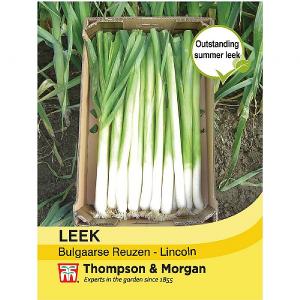 Thompson & Morgan Leek Bulgaarse Reuzen - Lincoln
£2.99
Quick View >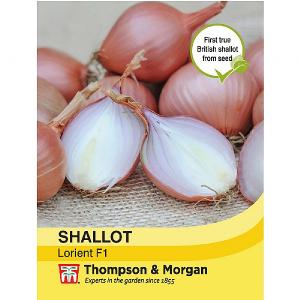 Thompson & Morgan Shallot Lorient F1 Hybrid
£1.99
Quick View >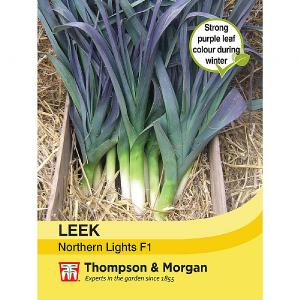 Thompson & Morgan Leek Northern Lights F1 Hybrid
£2.99
Quick View >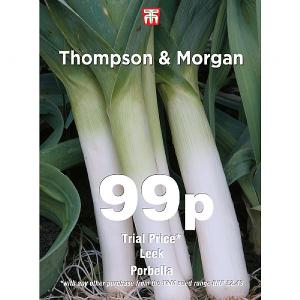 Thompson & Morgan Leek Porbella
£0.99
Quick View >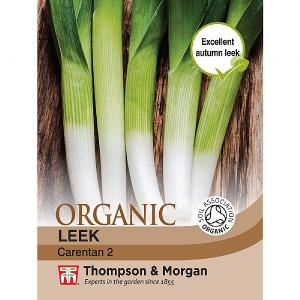 Thompson & Morgan Leek Carentan 2 (Organic)
£2.49
Quick View >
Be the first to write a review
Feel free to leave a review of this product, good or bad it helps other customers with their buying decision