Thompson & Morgan Onion Four Colour Bulb Mix
This exciting four colour mix includes Red Tide F1 which is from new breeding in red onions, Hybound F1 has attractive brown skinned bulbs and a high percentage of single centred bulbs, White Lady F1 have white skin and crisp but juicy flesh, Isobel Rose has colour that deepens on storage.
Read more
Description
Why we love it:
Colourful mixture with long storage potential
Suitable for mutiple culinary uses
Variety of flavours from mild to strong
What you need to know:
1 x Thompson & Morgan Onion Four Colour Bulb Mix
Number of Seeds: 200
Eventual Plant Height: Up To 45cm (18in)
Eventual Plant Spread: Up To 15cm (6in
Hardiness & Longevity: Hardy Annual
Ideal For: Kitchen Garden
Position In: Full Sun
Sowing Months: March-May
Harvest Months: August to September
Sowing Instructions: Sow seed indoors in individual pots or a seed tray at a depth of 6mm (¼in) using free-draining, seed-sowing compost. Place in a propagator or seal container inside a polythene bag at a temperature of 15-20°C (59-68°F) until after germination which usually takes 10-12 days. Once germinated, grow on at 10-15°C (50-59°F) until all risk of frost has passed and plants are large enough to plant outdoors at a distance of 10cm (4in) apart. Cover with a protective netting or fleece to prevent attack from birds and insects. Water thoroughly after planting and as bulbs swell. Alternatively, sow outdoors mid March to mid April thinly at a depth of 1cm (½in) and a distance of 30cm (12in) between rows.
Additional Information
Delivery & Returns
Other Products In This Category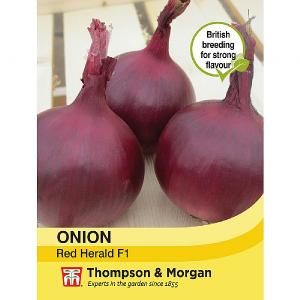 Thompson & Morgan Onion Red Herald
£2.99
Quick View >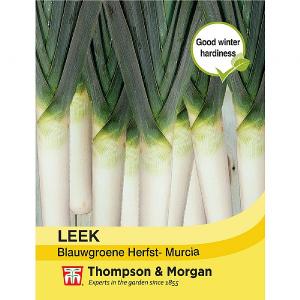 Thompson & Morgan Leek Blauwgroene Herfst- Murcia
£1.99
Quick View >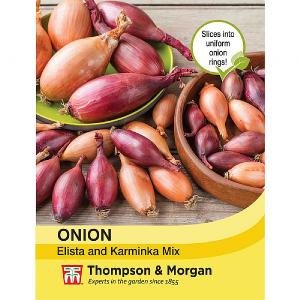 Thompson & Morgan Onion Elisa And Karminka Mix
£1.99
Quick View >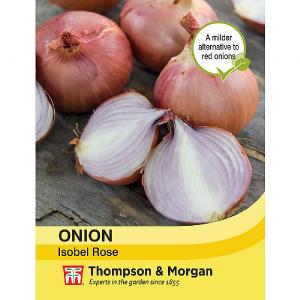 Thompson & Morgan Onion Isobel Rose
£1.99
Quick View >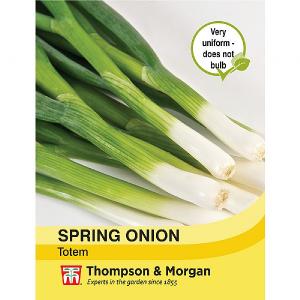 Thompson & Morgan Spring Onion Totem
£2.49
Quick View >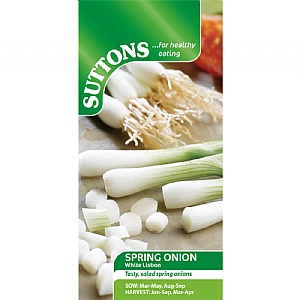 Suttons Spring Onion White Lisbon Seeds
£2.49
Quick View >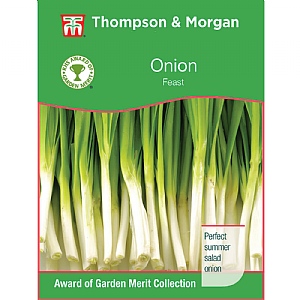 Thompson & Morgan Award of Garden Merit Onion Feast
£2.99
Quick View >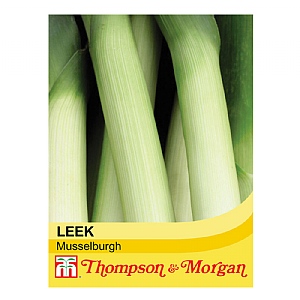 Leek Musselburgh - 350 Seeds
£2.99
Quick View >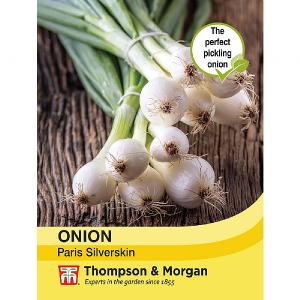 Thompson & Morgan Onion Paris Silverskin
£1.99
Quick View >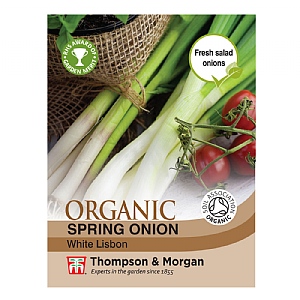 Spring Onion White Lisbon - 500 Seeds
£2.99
Quick View >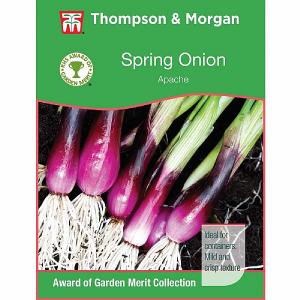 Thompson & Morgan Award of Garden Merit Onion Salad Apache Deep Purple
£2.69
Quick View >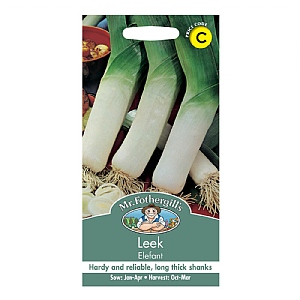 Mr Fothergills Leek Elefant Seeds
£2.49
Quick View >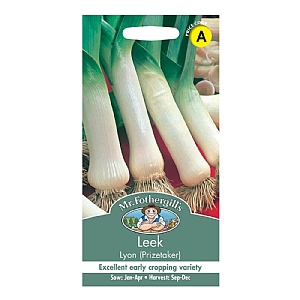 Mr Fothergills Leek Lyon (Prizetaker) Seeds
£1.79
Quick View >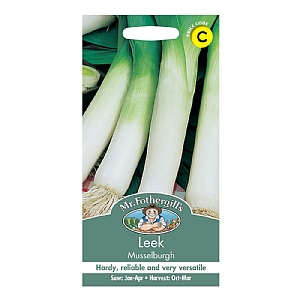 Mr Fothergills Leek Musselburgh Seeds
£2.49
Quick View >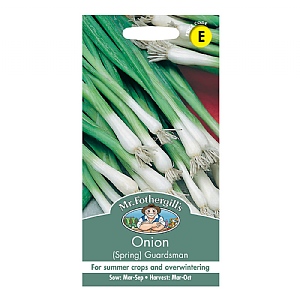 Mr Fothergills Onion (Spring) Guardsman Seeds
£2.99
Quick View >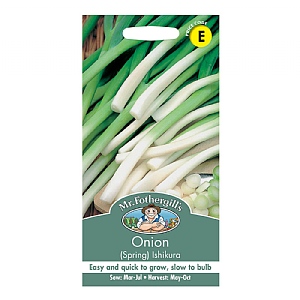 Mr Fothergills Onion (Spring) Ishikura Seeds
£2.99
Quick View >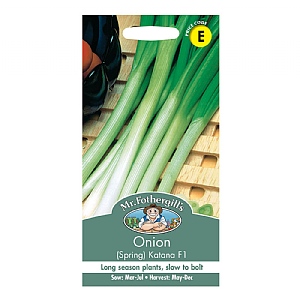 Mr Fothergills Onion (Spring) Katana F1 Seeds
£2.99
Quick View >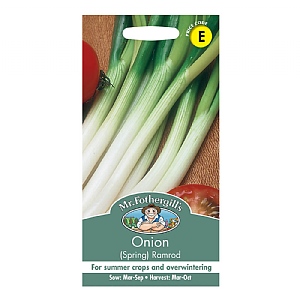 Mr Fothergills Onion (Spring) Ramrod Seeds
£2.99
Quick View >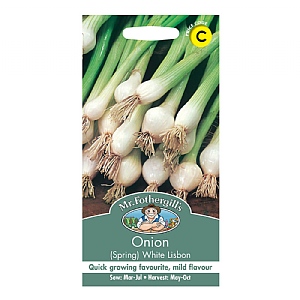 Mr Fothergills Onion (Spring) White Lisbon Seeds
£2.49
Quick View >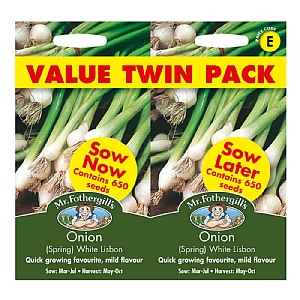 Mr Fothergills Onion (Spring) White Lisbon Bumper Pack Seeds
£2.99
Quick View >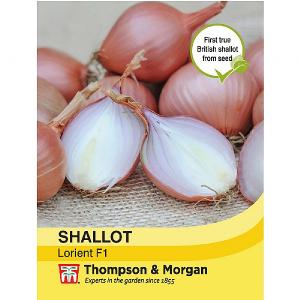 Thompson & Morgan Shallot Lorient F1 Hybrid
£2.49
Quick View >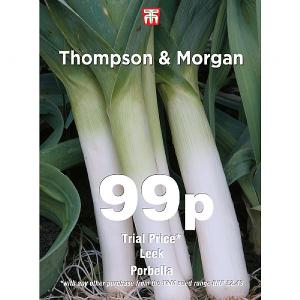 Thompson & Morgan Leek Porbella
£0.99
Quick View >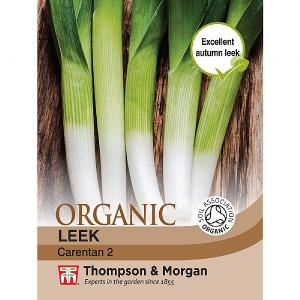 Thompson & Morgan Leek Carentan 2 (Organic)
£2.49
Quick View >
Be the first to write a review
Feel free to leave a review of this product, good or bad it helps other customers with their buying decision