Thompson & Morgan Tomato Ananas Seeds
Heirloom variety, best grown as a cordon outdoors but will be earlier to form ripe fruit in the greenhouse. The large 400 – 500g (14oz – 18oz) flatter than round fruits have a streaky orange/ red skin. The flesh is juicy, thick and meaty of orange/ yellow/ red shades on ripening and few seeds. The flesh is sweet with a slight acid balance.
Read more
Details
Sowing Info:
Sow seed on the surface of a free-draining compost and cover with about 6mm (1/4in) of compost or vermiculite. Place in a propagator at 18-21C (65-70F) until after germination which takes 7-10 days.
Growing Info:
Transplant seedlings when large enough to handle into 7.5cm (3in) pots. Plant outdoors, 45cm (18in) apart once all frost risk has passed, or plant in the greenhouse in individual large pots, or 3 plants per growbag when 20cm (8in) high. Plants require sideshooting and support for best yields. Water and feed plants regularly with a high potash feed one the first truss has set.
Harvesting Period:
July to October
No. of Seeds:
10 (approx)
Specification
Delivery & Returns
Other Products In This Category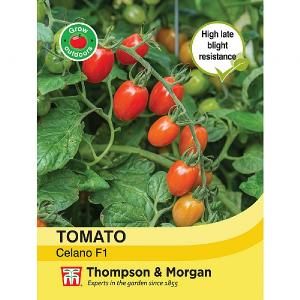 Thompson & Morgan Tomato Celano Seeds
£2.99
Quick View >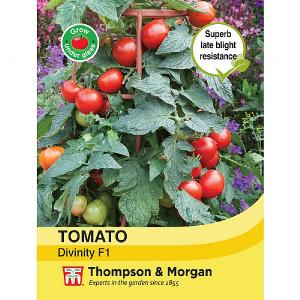 Thompson & Morgan Tomato Divinity Seeds
£2.99
Quick View >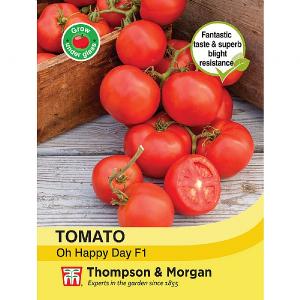 Thompson & Morgan Tomato Oh Happy Day F1 Hybrid Seeds
£2.99
Quick View >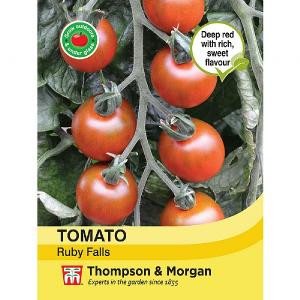 Thompson & Morgan Tomato Ruby Falls Seeds
£2.49
Quick View >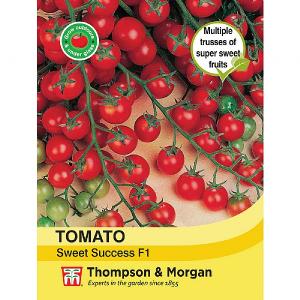 Thompson & Morgan Tomato Sweet Success F1 Hybrid Seeds
£2.79
Quick View >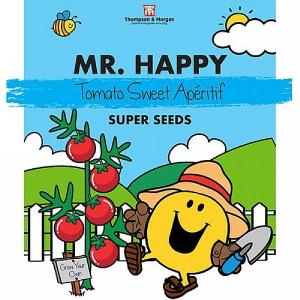 Thompson & Morgan Mr Men & Little Miss Tomato Sweet Aperitif
£1.99
Quick View >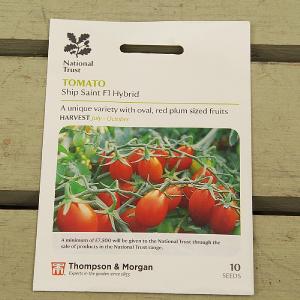 Thompson & Morgan National Trust Tomato Ship Saif1 Hybrid
£2.99
Quick View >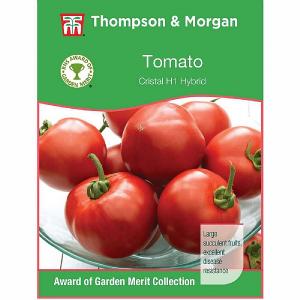 Thompson & Morgan Award of Garden Merit Tomato Cristal F1 Hybrid
£2.99
Quick View >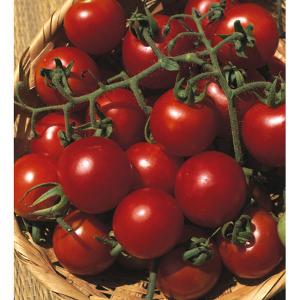 Tomato Gardeners Delight - Packet of 65 Seeds
£2.79
Quick View >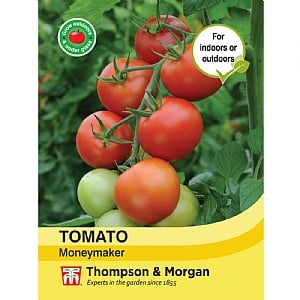 Tomato Moneymaker - Packet of 75 Seeds
£2.49
Quick View >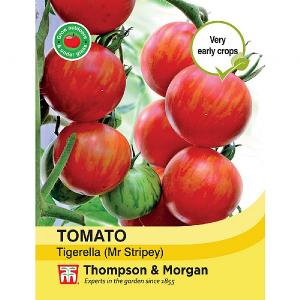 Thompson & Morgan Tomato Tigerella (Mr Stripey) Seeds
£2.49
Quick View >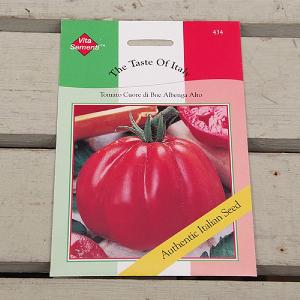 Thompson & Morgan The Taste of Italy Tomato Cuore Di Bue Albenga Alto
£1.99
Quick View >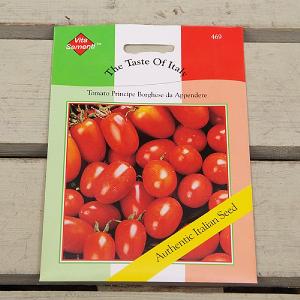 Thompson & Morgan The Taste of Italy Tomato Principe Borghese Da Appendere
£2.99
Quick View >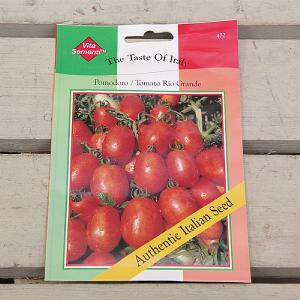 Thompson & Morgan The Taste of Italy Tomato Rio Grande
£2.99
Quick View >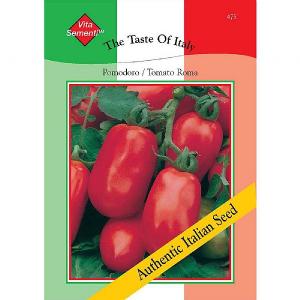 Thompson & Morgan The Taste of Italy Tomato Pomodora Roma Nano
£2.99
Quick View >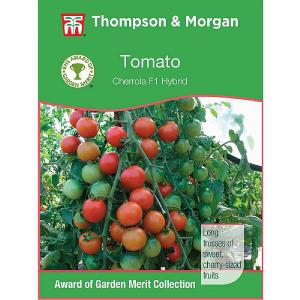 Thompson & Morgan Award of Garden Merit Tomato Cherrola F1 Hybrid
£2.99
Quick View >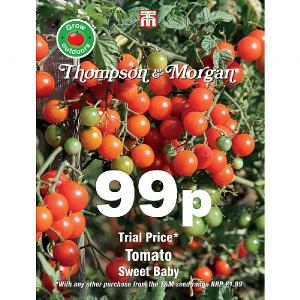 Thompson & Morgan Tomato Sweet Baby Seeds
£0.99
Quick View >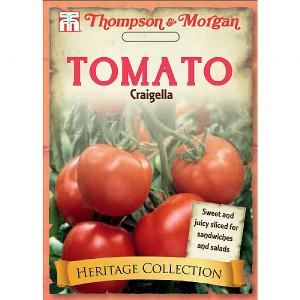 Thompson & Morgan Tomato Craigella Seeds
£2.29
Quick View >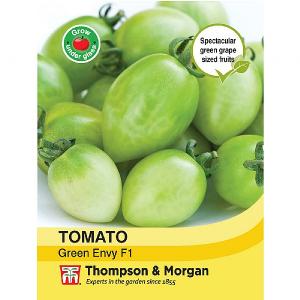 Thompson & Morgan Tomato Green Envy F1 Hybrid Seeds
£1.99
Quick View >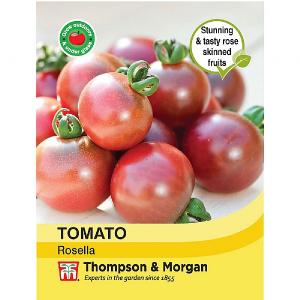 Thompson & Morgan Tomato Rosella Seeds
£2.99
Quick View >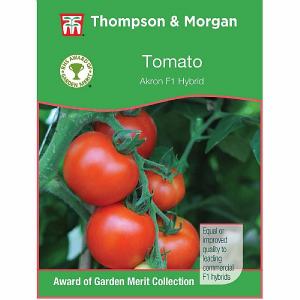 Thompson & Morgan Award of Garden Merit Tomato Akron F1 Hybrid
£2.99
Quick View >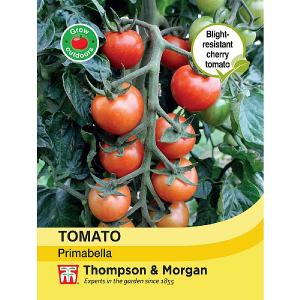 Thompson & Morgan Tomato Primabella Seeds
£2.99
Quick View >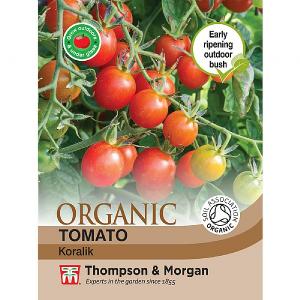 Thompson & Morgan Tomato Koralik (Organic) Seeds
£2.49
Quick View >
Be the first to write a review
Feel free to leave a review of this product, good or bad it helps other customers with their buying decision