Thompson & Morgan Tomato Divinity Seeds
From British breeding comes this high-yielding, container tomato with excellent late blight resistance. Producing up to 4kgs per plant of tasty red fruits of approx. 50g each in weight, the leaves boast a 'stay green gene' which keeps plants looking lush and green for longer. Semi determinate outdoor variety in a patio container. Can also be planted outdoors in the garden, no sideshooting required but appreciate cane support when fruiting.
Read more
Description
Sowing Info:
Sow seed on the surface of a good, free-draining compost and cover with a sprinkling of vermiculite or compost. Place in a propagator or seal inside a polythene bag and keep at 20-25°C (68-77°F) until after germination which takes 10-14 days.
Growing Info:
Transplant when large enough to handle into 7.5cm (3in) pots. Plant outdoors once all risk of frost is passed 60cm (24in) apart. Plants do not require sideshooting but will appreciate support especially once fruiting. Water and feed plants regularly with a high potash feed once the first truss has set.
Harvesting Period:
July to October
No. of Seeds:
6 (approx)
Additional Information
Delivery & Returns
Other Products In This Category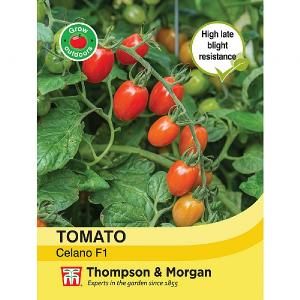 Thompson & Morgan Tomato Celano Seeds
£2.99
Quick View >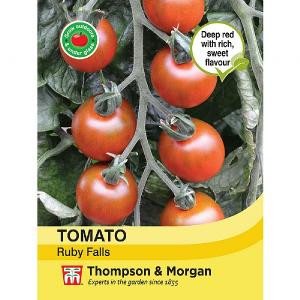 Thompson & Morgan Tomato Ruby Falls Seeds
£2.49
Quick View >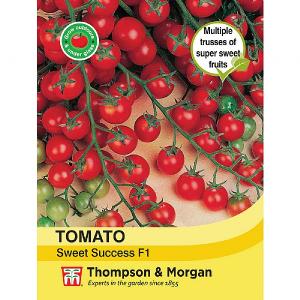 Thompson & Morgan Tomato Sweet Success F1 Hybrid Seeds
£2.99
Quick View >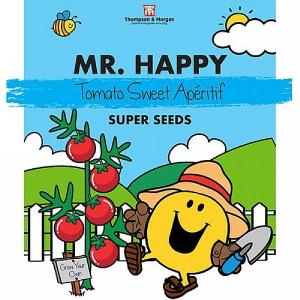 Thompson & Morgan Mr Men & Little Miss Tomato Sweet Aperitif
£2.49
Quick View >
Mr Fothergills Tomato Supersteak F1 Seeds
£2.49
Quick View >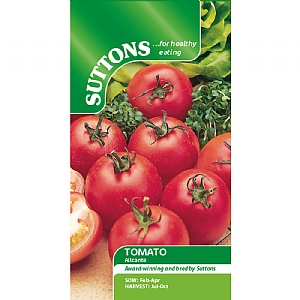 Suttons Tomato Alicante Seeds
£2.99
Quick View >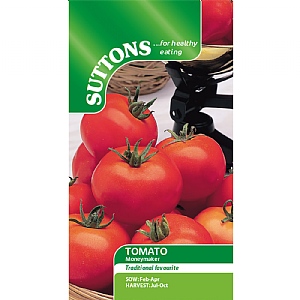 Suttons Tomato Moneymaker Seeds
£2.99
Quick View >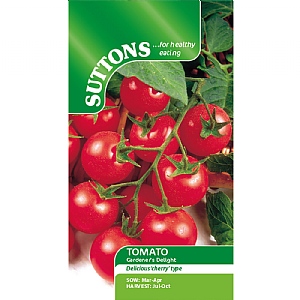 Suttons Tomato Gardener's Delight Seeds
£2.99
Quick View >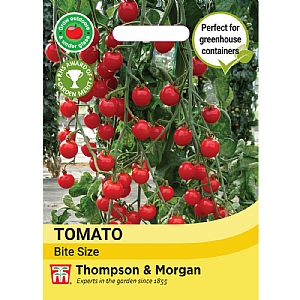 Thompson & Morgan Tomato Bite Size Seeds
£2.99
Quick View >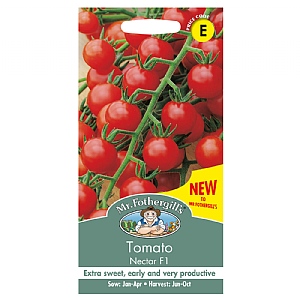 Mr Fothergills Tomato Nectar F1 Seeds
£2.99
Quick View >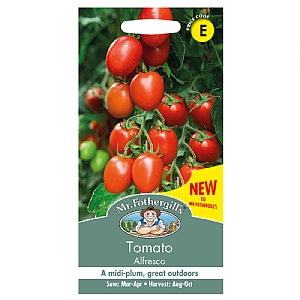 Mr Fothergills Tomato Alfresco Seeds
£2.99
Quick View >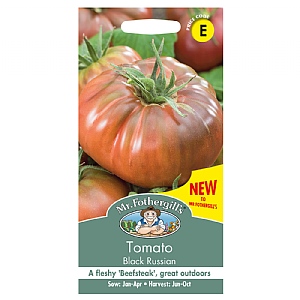 Mr Fothergills Tomato Black Russian Seeds
£2.99
Quick View >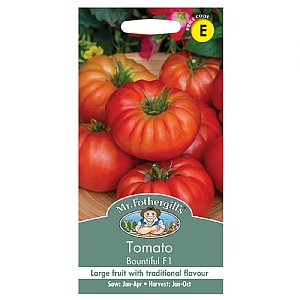 Mr Fothergills Tomato Bountiful F1 Seeds
£2.99
Quick View >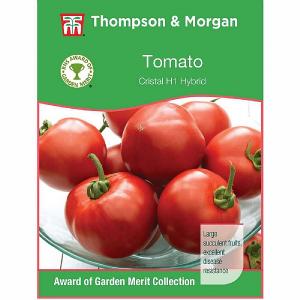 Thompson & Morgan Award of Garden Merit Tomato Cristal F1 Hybrid
£2.99
Quick View >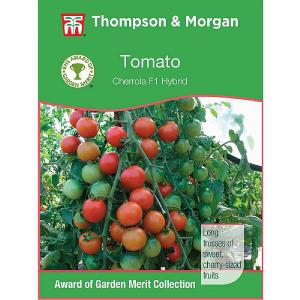 Thompson & Morgan Award of Garden Merit Tomato Cherrola F1 Hybrid
£2.99
Quick View >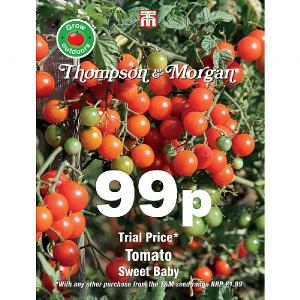 Thompson & Morgan Tomato Sweet Baby Seeds
£0.99
Quick View >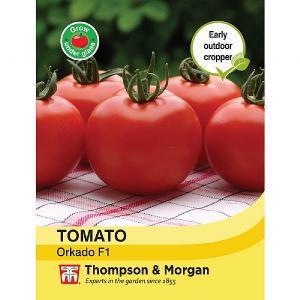 Thompson & Morgan Tomato Orkado Seeds
£2.99
Quick View >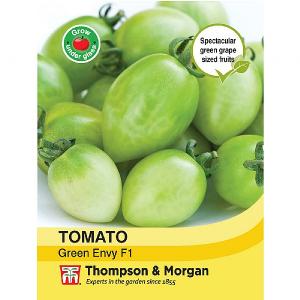 Thompson & Morgan Tomato Green Envy F1 Hybrid Seeds
£1.99
Quick View >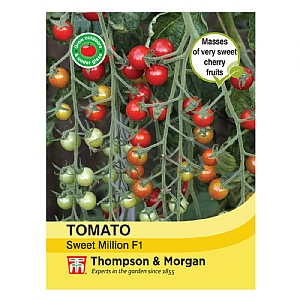 Thompson & Morgan Tomato Sweet Million F1 Hybrid Seeds
£4.49
Quick View >
Mr Fothergills Gobstopper Toms Tomato Seeds
£1.79
Quick View >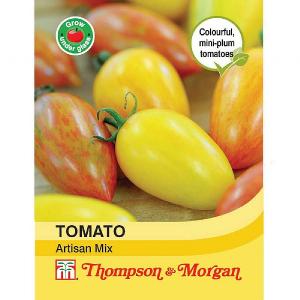 Thompson & Morgan Tomato Artisan Mix (Pink Tiger & Blush Tiger) Seeds
£3.49
Quick View >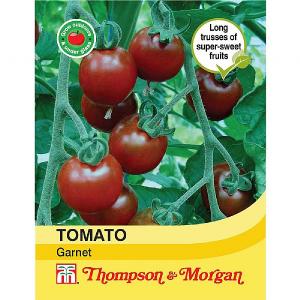 Thompson & Morgan Tomato Garnet Seeds
£2.99
Quick View >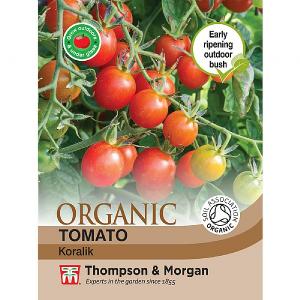 Thompson & Morgan Tomato Koralik (Organic) Seeds
£2.49
Quick View >
Be the first to write a review
Feel free to leave a review of this product, good or bad it helps other customers with their buying decision