Tomato (Beefsteak) Country Taste F1 Seeds
Beefsteak type weighing up to 450g. Disease resistant, with very large richly flavoured fruit, excellent source of vitamin C and antioxidants.
Read more
Details
Sow indoors, a warm kitchen windowsill is all you need for starting these seeds. Sow 0.5cm (1/4") deep, thinly in a pot of compost. Water well and place in a warm position. A temperature of 15-20°C (60-68°F) is ideal. Keep moist. Seedlings usually appear in 7-14 days. Transplant to individual pots when 10-15cm (4-6") tall. Grow on in cooler, but not cold conditions. Plant out to large pots, growing bags or greenhouse border. Provide support, pinch out side shoots regularly and pinch out growing tip after six trusses have set. For best results provide a regular liquid feed.
Show judges look for shapely, ripe but firm fruits with unmarked skin and with their calyces (stalks) still attached.
Packet Size:
10 Seeds (appox)
Specification
Delivery & Returns
Other Products In This Category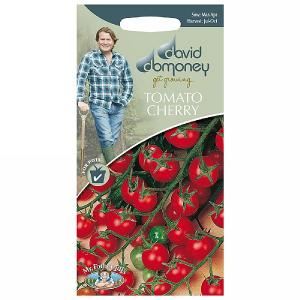 David Domoney Sweet Million F1 Cherry Tomato Seeds
£3.60
Quick View >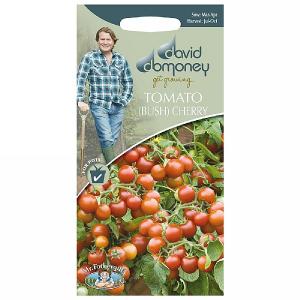 David Domoney Cherry Falls Tomato Seeds
£3.60
Quick View >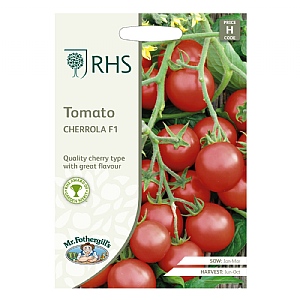 RHS Tomato Cherrola F1 Seeds
£3.60
Quick View >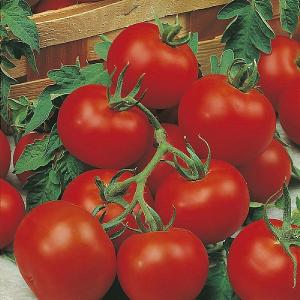 RHS Tomato Outdoor Girl Seeds
£3.10
Quick View >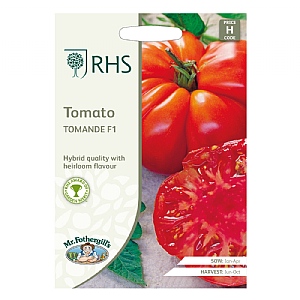 RHS Tomato Tomande F1 Seeds
£3.60
Quick View >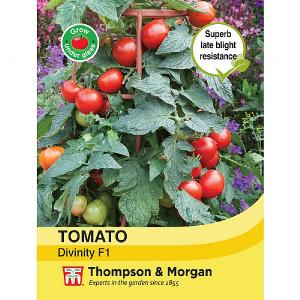 Thompson & Morgan Tomato Divinity Seeds
£2.99
Quick View >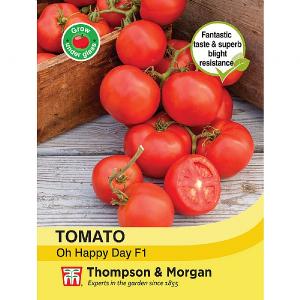 Thompson & Morgan Tomato Oh Happy Day F1 Hybrid Seeds
£2.99
Quick View >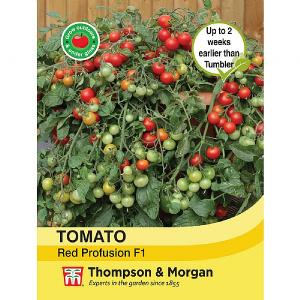 Thompson & Morgan Tomato Red Profusion Seeds
£2.99
Quick View >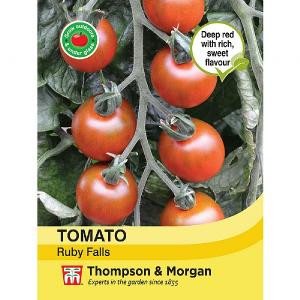 Thompson & Morgan Tomato Ruby Falls Seeds
£2.49
Quick View >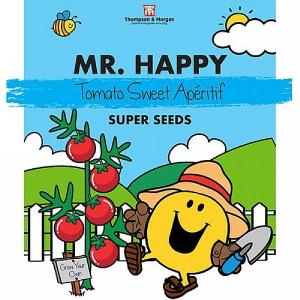 Thompson & Morgan Mr Men & Little Miss Tomato Sweet Aperitif
£1.99
Quick View >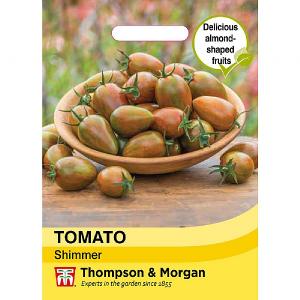 Thompson & Morgan Tomato Shimmer Seeds
£2.99
Quick View >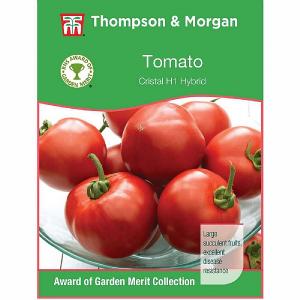 Thompson & Morgan Award of Garden Merit Tomato Cristal F1 Hybrid
£2.99
Quick View >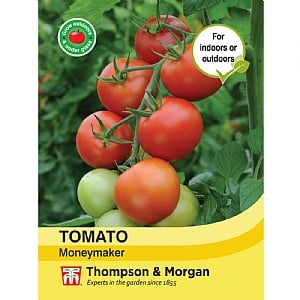 Tomato Moneymaker - Packet of 75 Seeds
£2.49
Quick View >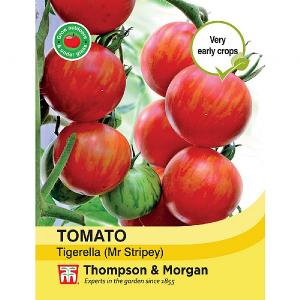 Thompson & Morgan Tomato Tigerella (Mr Stripey) Seeds
£2.49
Quick View >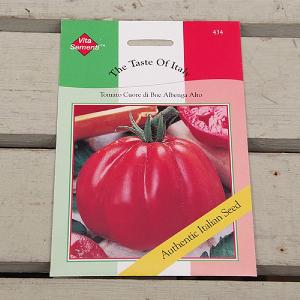 Thompson & Morgan The Taste of Italy Tomato Cuore Di Bue Albenga Alto
£1.99
Quick View >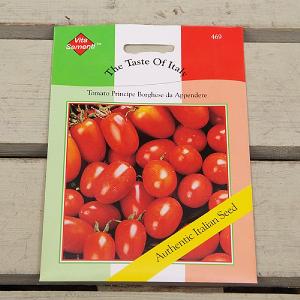 Thompson & Morgan The Taste of Italy Tomato Principe Borghese Da Appendere
£2.99
Quick View >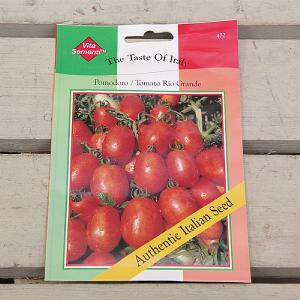 Thompson & Morgan The Taste of Italy Tomato Rio Grande
£2.99
Quick View >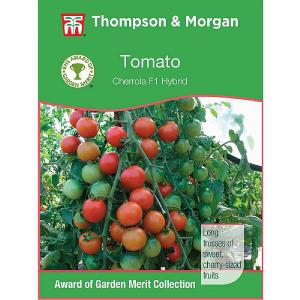 Thompson & Morgan Award of Garden Merit Tomato Cherrola F1 Hybrid
£2.99
Quick View >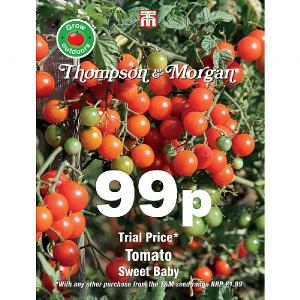 Thompson & Morgan Tomato Sweet Baby Seeds
£0.99
Quick View >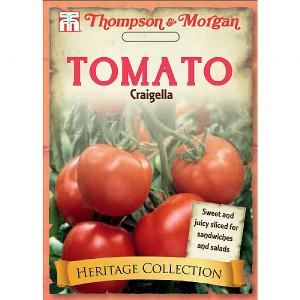 Thompson & Morgan Tomato Craigella Seeds
£2.29
Quick View >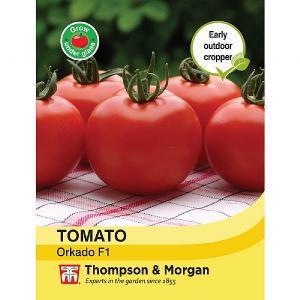 Thompson & Morgan Tomato Orkado Seeds
£2.99
Quick View >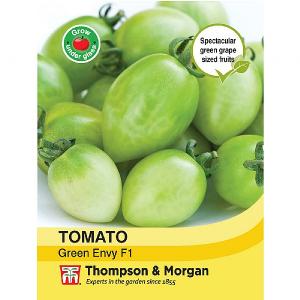 Thompson & Morgan Tomato Green Envy F1 Hybrid Seeds
£1.99
Quick View >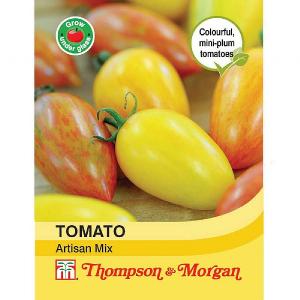 Thompson & Morgan Tomato Artisan Mix (Pink Tiger & Blush Tiger) Seeds
£2.99
Quick View >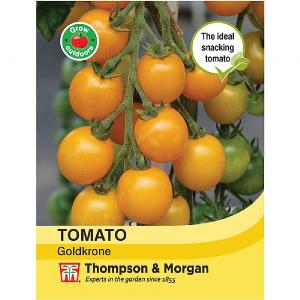 Thompson & Morgan Tomato Goldkrone Seeds
£2.99
Quick View >
Be the first to write a review
Feel free to leave a review of this product, good or bad it helps other customers with their buying decision